Jared Polin
September 12, 2014
Comments Off

This is my preview of the Nikon D750, I have not held, used, sniffed or done anything with this camera. This is a preview which means I run down the specs and give you my thoughts on what this camera has or does not have.
Based on the specs and price of the camera I think this may be one of the BEST DSLR's
Nikon has ever made. This camera has a great price point, amazing specs, solid photo capabilities and even more solid video ones.
Let's take a look at what I think are the most important specs of the Nikon D750.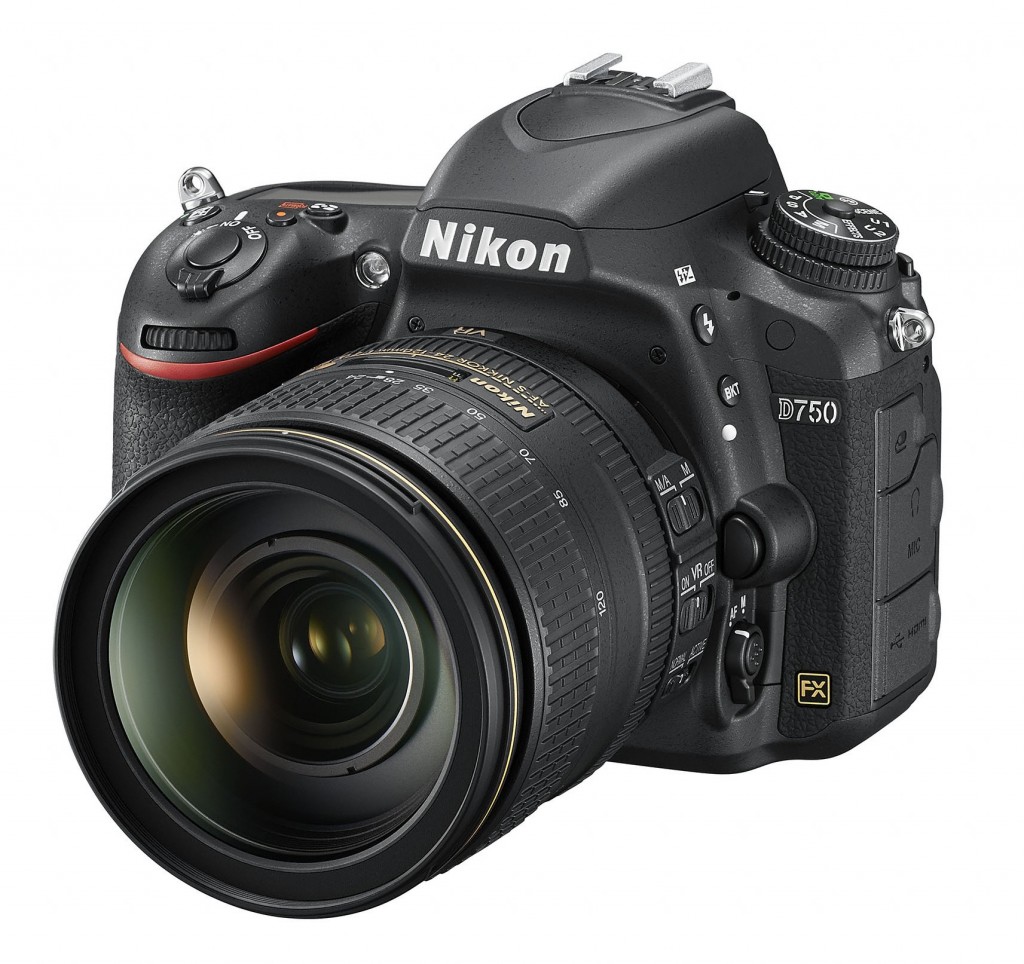 Price: $2299.95
This is a very interesting price point considering its roughly $300-$400 more than the D610 depending on what deals and specials are being ran. The question people are going to have to ask themselves is, should I spend the extra few hundred on glass or a more well rounded body. I will get into comparing this camera with the Nikon D610 down below.
24.3 Megapixel "Newly Designed" CMOS Sensor
This sensor size puts this camera in the same league as the D610. I did ask Nikon if this is the same sensor that is in the D610 but they did not have a concrete answer to give. If I had to guess I would think it's similar but with some tweaks, thus the "Newly Designed" moniker.
Generally speaking this is going to create a very solid nicely sized image. For those who like to crop you will have a lot of wiggle room to play with when doing so. But like I always say try to fill the frame as much as possible to give you the best quality images.
Expeed 4 Processor
Not much to say here other than this is what processes your photos and videos. You can find more information about this below in the press release.
ISO Range 100-12,800 expandable to H2 51,200
This is a massive ISO range that will be great for studio shooters as well as low light shooters. Having the ability to expand so high but maintain quality allows us to capture images we could never have captured previously.
I expect that the images coming out of this camera are going to be very nice all the way across the ISO range. I will need to test it out to see the results at 6,400 ISO as that tends to be as far as I like to push these type of cameras.
You never know, I could be pleasantly surprised at the results that come off of this sensor at higher ISO's.
Read More

»
Jared Polin
June 26, 2014
Comments Off
The Nikon D810 has effectively combined and evolved the features of the D800 and D800E. Those two cameras were revolutionary for their time and the Nikon D810 is now evolutionary. As with many mid product cycle updates the D810 takes features from it's brothers before and builds on them.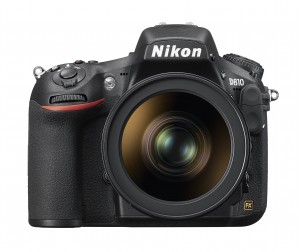 You have a new 36.3 CMOS sensor with no OLPF. The ISO range has been expanded to 64-12800 ISO with a Low 1 of 32 and an H2 of 51,200.
There is now an Expeed 4 processor which process the files 30% faster. That makes way for the 5 FPS in FX and 7 FPS in DX mode.
The Group Area AF mode has been added to this camera which makes it the second Nikon body to do so behind the D4s. This mode has worked out very well for me and should really help photographers who may have had issue with the D800s focusing.
Some people complain about the size of the RAW files and Nikon has finally added a RAW S or Small RAW file to the D810. Canon shooters have had this option for many years and it's about time Nikon has found a way to do it in theirs.
Highlight Weighted metering may come in handy for some people. This will allow the camera not to be thrown off by the darker spaces away from a spot light situation.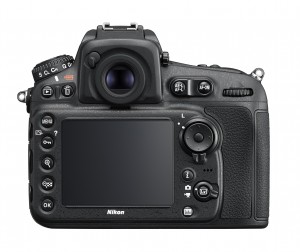 With the addition of the Flat Picture control setting you can now shoot your video flat and color grade it later.
You can now capture video at 1080 60 FPS which means better slow motion playback for whatever you are shooting.
Those are some of the highlights that I thought were the most important about this camera. This is a nice step up from the D800. If you have your D800 and love it I don't see a major reason for you to upgrade. If you need the extra ISO for whatever you are shooting, that could be a great reason to upgrade.
The price is set at $3,299.95 which was the same price of the D800E when it was released a few years ago. I purchase all of my Nikon gear from AllensCamera.com . Be sure to give them a call if you are looking for a D810, ask for the Fro Price.
Read More

»
Jared Polin
May 25, 2014
Comments Off
Is any lens worth $6800, that's the question. This is Nikon's second version of the 200-400 VR that has been a very popular lens. Second generations tend to mean sharper photos, lighter in weight and better VR.
As you know with my reviews I like to actually take the lens out into real world shooting environments. This time around I shot Maria indoors working out in a very low light situation along with Professional Lacrosse, The Philadelphia Flyers and a High School Baseball game.
Let's start with the boring stuff. How is this lens built? Like any high end professional lens this lens is built extremely well. It feels great in the hands but I highly recommend using a nice and sturdy mono-pod or tri-pod when shooting. This definitely is not a lens you want to hand hold for a long time (7.4 LBS). With that said I did end up hand holding it in pit at the Arcade Fire Show and you can see the results Right Here.
I love Nikon's top of the line lenses as they have the Nano crystal coating. This coating means sharper images and less lens flair when shooting towards bright light. All of the Hebrew Trinity lenses have Nano coating and I can tell you even when shooting into the sun you will not see any flair.
The truth is when you spend this much money on a lens you can only expect that it is built well and will deliver the results you are looking for.
Thank you to borrowlenses.com for allowing me the time to play with this bad boy.
(more…)
Read More

»
Jared Polin
May 1, 2014
Comments Off
Here is your FREE Tutorial User's Guide for the NIkon D3300. What you will find in this 40 Min video is an explanation of what every button does as well as what setting in the menu I recommend.
This is a very powerful camera with a ton of features so I make sure to run down and explain as many of the important features as possible.
The one thing I can not stress enough is the importance of just getting out and shooting. One of the only ways you will become a better photographer is to GET OUT AND SHOOT.
Now I recommend watching this FREE GUIDE first, then going out to explore and capture the world in images.
(more…)
Read More

»
Jared Polin
March 31, 2014
Comments Off
*****UPDATE****** If anyone couldn't tell this was and April Fools joke that I came up with months ago and filmed in early March. ******UPDATE*****
The other day I received an interesting press release from Nikon. Normally when I get press release or notifications of new products they are accompanied by NDA Agreements. What that means is in order for them to give me information I have to sign a form saying I wont divulge the information before its embargo date.
Well this release was different and I think it came to me by accident. I reached out to Nikon for more information and they did not return my call. So at this point I decided to share this information with you.
Nikon is doing away with RAW in all consumer end DSLR's in the future. So based on the current lineup the D610 and below would have no option to shoot RAW what so ever. The Nikon D800 and D4s which are the top of the line models would continue to have RAW as an option.
My worry is that in the future Nikon will ship all cameras with the ability to shoot RAW but you will have to pay to unlock it to use it in your cameras. If that day ever comes I am completely done with Nikon.
The quote in the press release coming from Japan "Here at Nikon we feel that the RAW Format is no longer needed. The cameras we are building are so advanced and sophisticated at processing that the resulting jpegs are close to perfect."
Of course the first thing that comes to mind is that they might as well call this the Ken Rockwell edition camera.
I understand what they are doing, they are trying to take as much control away from amateurs as possible thinking they never will want to shoot RAW.
Well of course I think that is a load of crap and if this release is real and this is something NIKON is thinking of doing I will be the first to trade in all my Nikon gear and go Canon.
Read More

»
Jared Polin
March 22, 2014
Comments Off
I wanted to share with you a Nikon D4s RAW File. As of now Adobe Lightroom does not let me open the Nikon D4s RAW Files but the beta candidate for Photoshop CC does. Since that allows me to tweak the D4s files I converted the NEF to a DNG which allows me to open it in Lightroom.
I went ahead and saved the DNG as a file that just about any version of Lightroom will recognize so you can download and edit it.
A lot of people like to see how I edit the file so I went ahead and did what I think is an edit I am happy with. Yes I BOOMIFIED it slightly and tweaked a bunch of other settings. Like with any form of art, editing is subjective and subject to personal preference. Some people like softer images, others like them to be more boomey and others are just wrong, jk jk.
CLICK HERE TO download this DNG file. Feel free to edit it and post it on the FroKnowsPhoto Facebook Fan Page. Please be sure not to take ownership of this image and give me full credit when you post it online (Jared Polin FroKnowsPhoto). This image is for personal use only do not try and sell it or pass it off as your own.
As soon as Lightroom allows me to import all my Nikon D4s RAW FILES I will be making more videos about the camera.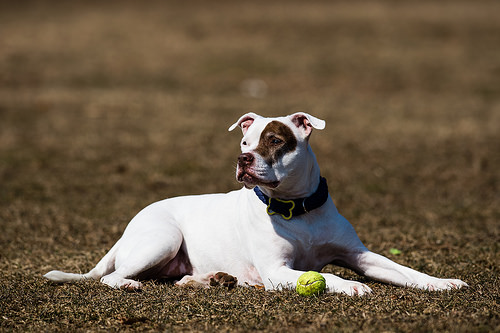 Read More

»
Jared Polin
March 11, 2014
Comments Off
)
One of the issues I had with the Nikon D4 was how it tracked subjects. It sometime had a tendency to back focus or miss focus from where I wanted it thought it should be.
With the introduction of the Nikon D4s, Nikon brought out a mode called Group Area AF. This mode is supposed to help you when shooting in continuos focus to keep the focus from shifting away from the subject.
Canon on the other hand has an entire manual dedicated to just setting up the different auto focus modes. This is something that I think the Canon 1D X does better. Yes there are a million options to set but once you understand them and lock them in you are good to go.
Nikon doesn't really give you many options to tweak when it comes to customized how long a subject stays in focus vs shifting the focus to something else.
So what could I do to actually test out this new focus mode? Could I sit in a studio and take test shots trying to find it's "mark" or could I go outside and shoot real world pictures. I chose to venture outside with my neighbor who offered up her dog Corona as our subject.
(more…)
Read More

»
Jared Polin
March 6, 2014
Comments Off
I did not have to wait to long to get my hands on my NEW Nikon D4s. I got the call from Allen at AllensCamera.com and than I was on my way to the store to pick it up.
But no NEW Camera purchase would be complete without the Unboxing and Sniff Test from the store. There is not much to report different than the D4 other than the adding of the S, a strap that now has an s on it and a battery charger that is now grey. All the major changes take place inside the camera and have me excited to get out and shoot with it. The only major news to report back to you guys is that this camera now has more nipples, a lot more nipples.
What you guys can expect over the next few weeks or months. I do plan on doing a full review of the camera and not one where it's sample shots shot in a lab. It is one thing to "test" a camera it's another to actually get out into the world and use it. I am all about getting it out there to use it and not wasting my time pixel peeping or seeing how high the iso will go to shoot that dark corner over there in my loft.
This camera will be shooting a lot of video. It will be used to capture my angle on RAWtalk as well as film many of my other videos for the website.
I look forward to sharing the results with you and I will be sure to upload some RAW files to play with.
If you are looking for any NIKON gear be sure to check out AllensCamera.com or give them a call at 215.547.2841. They are a mom and pop store that can compete with the big boys and win on customer service.
To pick up a FroKnowsPhoto I SHOOT RAW BlackRapid Strap or I SHOOT RAW T-Shirts please click here.
Read More

»
Jared Polin
February 14, 2014
Comments Off
The Nikon D3300 is Nikon's latest foray into the entry level market. Replacing the D3200 the D3300 does add some major changes from the prior model.
One of the biggest changes is the new 24 megapixel CMOS sensor that removes the OLPF. It is quite possible that the sensor in this camera is the same that is in the D7100. If that is the case the images that come out of this camera are gong to not only be sharp but they will pop.
In terms of build quality this camera is feather light. Yes that means it is all plastic and cheap feeling. But again this is a very low end entry model and they try to keep the price down.
If you are just starting out in Photography and you want to capture stills and video this camera has plenty to offer. But like I say all the time it is more about the glass than the body. You can have the best body in the world with the worst lens on it and get terrible results. Or you could have an entry level camera with better glass and get quality results.
So if you are just starting out my advice is learn the basic functions of your camera as well as the fundamentals of the exposure triangle.
Or on the flip side if you just want to take pictures and video and not really dive into anything else, just have fun.
Check out AllensCamera.com or call 215.547.2841 for more information.
Click here to read the video transcript
Jared Polin: Right before we jump into this video, if you haven't signed up for the froknowsphoto e-mail list, you could do so over at froknowsphoto.com. Just look for this orange box. If you click on it, it takes you over there. Put your name, e-mail address and hit send it, and I'll send you a free guide to capturing motion in lowlight situations.
Jared Polin froknowsphoto.com, welcome to Allen's Camera where I have the Nikon D3300 with the new 1855 VR II. That's right. It's a new kit lens. It's lighter, sharper, faster and it sounds like a what's that bands name? What's that bands name? Lighter, quicker, stronger, faster, you know, they have their helmets on. Anyway those guys, anyways let's on boxes give it a sniff test and see what we think about it. Let's just go over the specs real quick.
I wrote them down because there are some major just key specs that I want to hit first. 24.2 megapixel sensor with no OLPF, what does that mean? It's possible that this has the D7100 sensor in it, which is cranking out some really sharp, colorful contrasting and boomfied [Phonetic] [0:01:12] images that I so far like. Now Nikon couldn't verify whether it is the same sensor, or most likely it is. You have your 3-inch LCD screen which is fine, 11 point AF that's a big deal. Remember back to something like a D70 and you had maybe 5 and then a D40. You had 3 11 points focusing 11 point focusing system in this, and 5 frames a second is pretty darn quick for a base bottom of the line entry-level DSLR camera. ISO upto 25,600 so no longer can anybody ever complain that they can't shoot at higher ISOs, but remember better glass is always important to get better shots. And it does not have wireless built-in that's something that you can add separately. It would be nice if they did add it in.
And what do you get this for? Under 650 bucks out. Now that it is an unbelievable price. And for a beginner, anybody just starting out, looking for their very first DSLR camera this is going to do everything that you need from still images to HD video at 1080P. So that's what you're looking for, and this could be it. So let's unbox to sniff it, and tell you what else I think about it. Boom, oh this is the Version 2 lens. Let's see if it's 25% lighter and sharper. Oh yeah it's definitely lighter. It now has a button on the side to lock it and unlock it. It's a kit lens. For anybody just starting out the kit lens is going to be very, very basic. It's going to do a fine job. It's not the end-all be-all, but just starting out get to learn your camera, get to learn what you're doing, then you can upgrade to something else in the future so you got that lens, let's get out the body, let's just feel what it's like and then we'll wrappy make wrap us in it up.
So it's wrapped up in the Styrofoamy popping buttons, no Styrofoam. Oh yeah, South Beach smell, because it has that suntan lotion oil smell go into it. Yeah you like that so smaller camera, extremely light without a battery in there. But again you got to remember baseline camera right off the bat if you're just looking to do some basic still images, it's going to do a great job. You're looking to make little short videos and you're starting to figure out how to progress as a videographers it's a okay place to start. What makes it better for a video camera now is that Nikon has finally included a mike input meaning you could get something like I'm wearing or you could get a road Smart Lab [Phonetic] [0:03:43] which is going to give you a better audio. Very simple, you've got your on/off switch. You've got your record video. The back is very easily or very well put together. Everything is where it should be and you'll take your one SD card right there.
Other than that this thing is the lightest thing I've ever felt. I can't believe that this is a camera and I can't believe that it's not butter, but it is extremely light. It's all plastic, but it is what it is for 650 bucks just a little less than that to get into the game with DSLR video and photos. This is going to be a nice option. So that is what we have this time. That's an Unboxing and Sniff test of the Nikon D3300 from Allen's Camera. If you'd like to pick one up or anything that Nikon offers check out allenscamera.com. Give him a call. The phone number is on the screen and they will help you out, and there you have it Jared Polin froknowsphoto.com, see ya.
Read More

»
Jared Polin
January 6, 2014
Comments Off
Nikon just announced the D3300 which will be replacing the D3200. As you know I tend to be a little to critical when it comes to entry level gear but this time I took a step back.
It is very important that I look at this gear as exactly what it's for and who it's for. It is a very basic entry level camera for someone someone who has an interest in photography and is picking up their first camera.
Let's take a look at the important specs in this camera.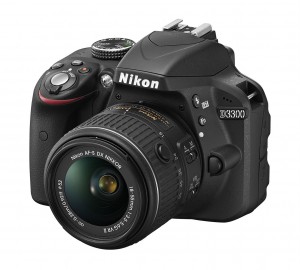 Read More

»