FroKnowsPhoto Photo News of the Week 6/23/13
Kicking off photo news this week, Sigma announced that its new 18-35mm F1.8 DC HSM lens will arrive in the United States early July for a mere $799, not nearly as much as most people predicted which is always a plus. Here's what the lens company has to say about it:
"As the market's first zoom lens to achieve a maximum aperture of F1.8 throughout the entire zoom range, the 18-35mm was created for DSLR cameras with APS-C size sensors, which translates to a focal range of 27-52.5mm on a 35mm camera. This lens will be available early July in Sigma and Canon mounts, with Nikon, Sony and Pentax mounts to follow."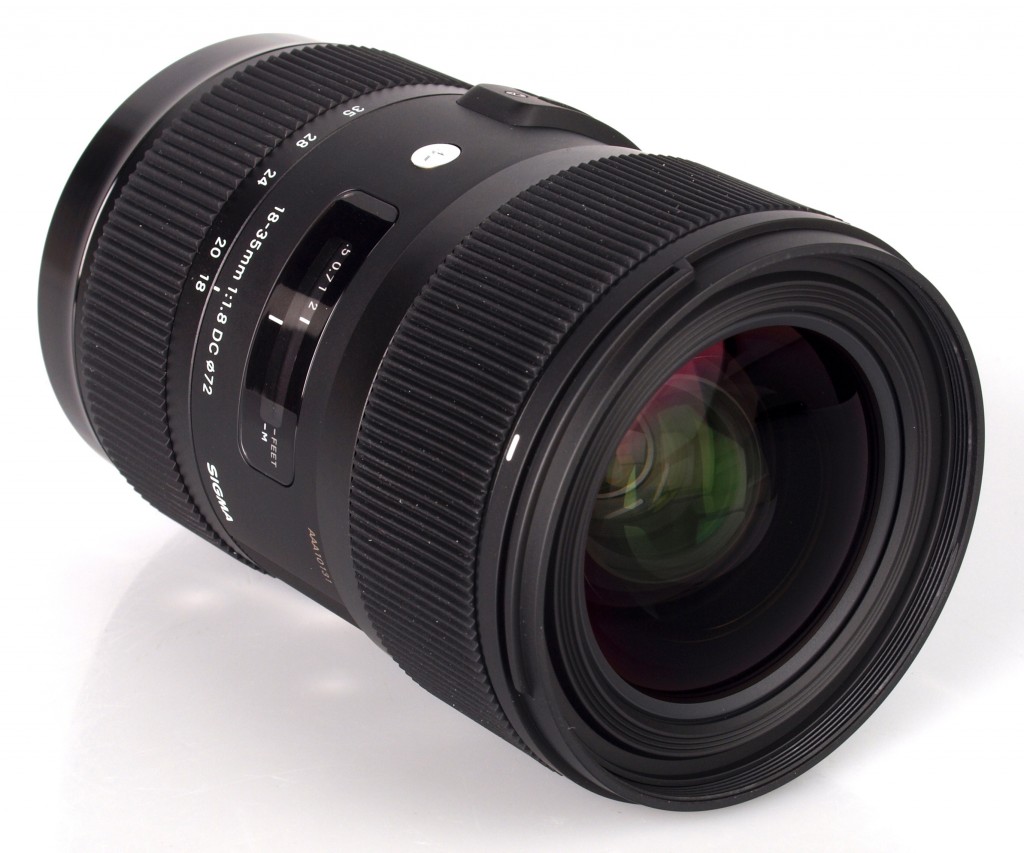 Woah, photographer Kai Eiselein filed a massive $3.6 million lawsuit against the popular viral website Buzzfeed. Buzzfeed used one of his Flickr photos without permission in a recent article entitled "The 30 Funniest Header Faces." Kai marked the image as "all rights reserved" which doesn't allow the use of his photo. Here's what the lawsuit cites:
"Buzzfeed, Inc. actively encourages its users to share content, regardless of whether or not that content is owned by, or licensed to, Buzzfeed. The plaintiff asserts that Buzzfeed, Inc. is responsible for 61 contributory infringements upon his photograph."
The viral website was sued last year as well for a similar incident. Here's how they responded then:
"BuzzFeed pays to license images from companies like Reuters and Getty, but that it also pulls from amateur sites like Tumblr and Flickr. In these cases, the ownership of the images can be unclear –in some cases, the photographer has made them available for public use while other times the author is simply unknown."
Check out a copy of the lawsuit below. Do you think $3.6 Million is too much? (via IR)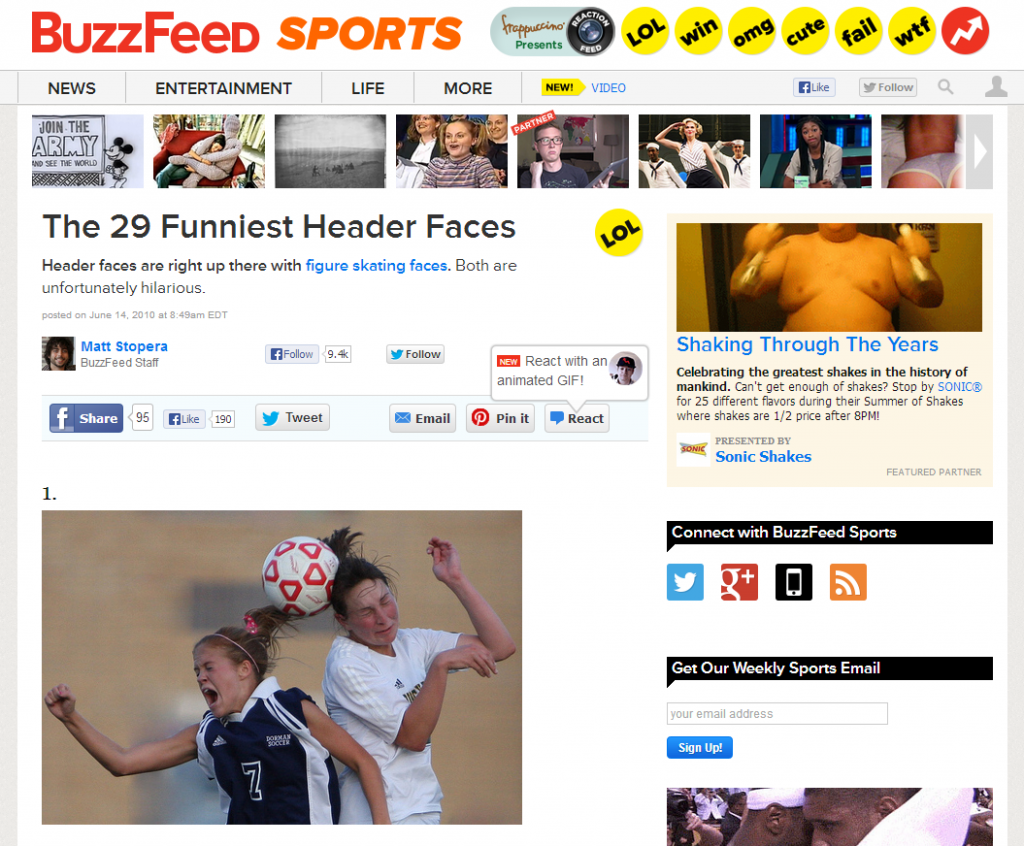 Meanwhile, NASA revealed an interesting behind-the-scenes video, breaking down all the cameras on the Mars Curiosity Rover. The Rover is equipped with 17 cameras in full, which allows low resolution video, one megapixel black & white photos and two megapixel color photos. Check out the video below; pretty cool stuff. (via Reddit)
A possible image of the long-rumored Canon 3D has popped up online. The photo features a gentleman wearing a Canon strap that seems to make out "3D", however it is blocked by his arm. The camera was also blurred out which causes speculation. What do you think? (via CR)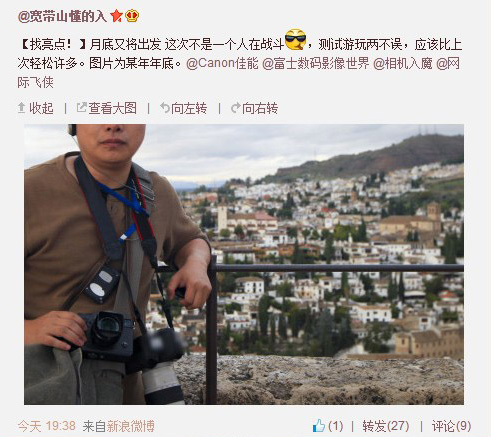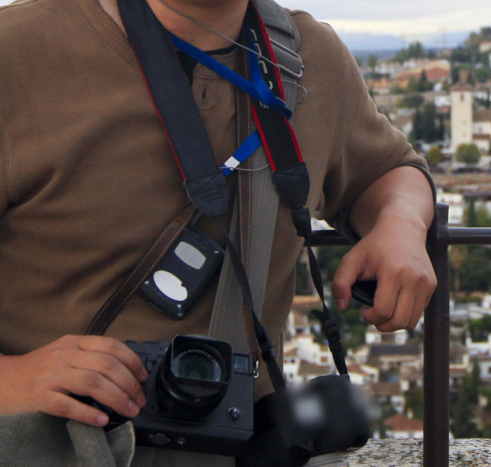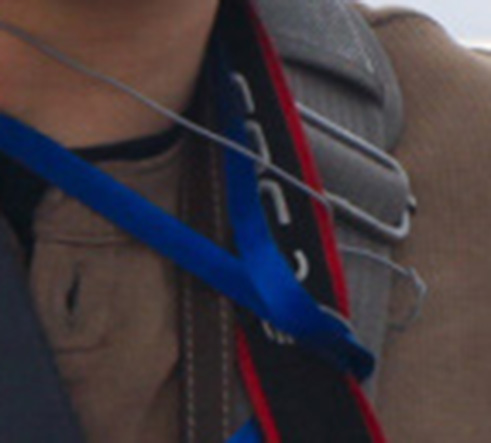 Adobe is supposedly looking into different Creative Cloud subscription prices. They sent out a survey featuring a new pricing structure of $9.99 for Photoshop or $29.99 for the entire suite on a 3 years contract which includes a permanent copy of CS6 after 3 years and a promise to continually update CS6 to support future file and camera types. Would you buy it for this price? (via PR)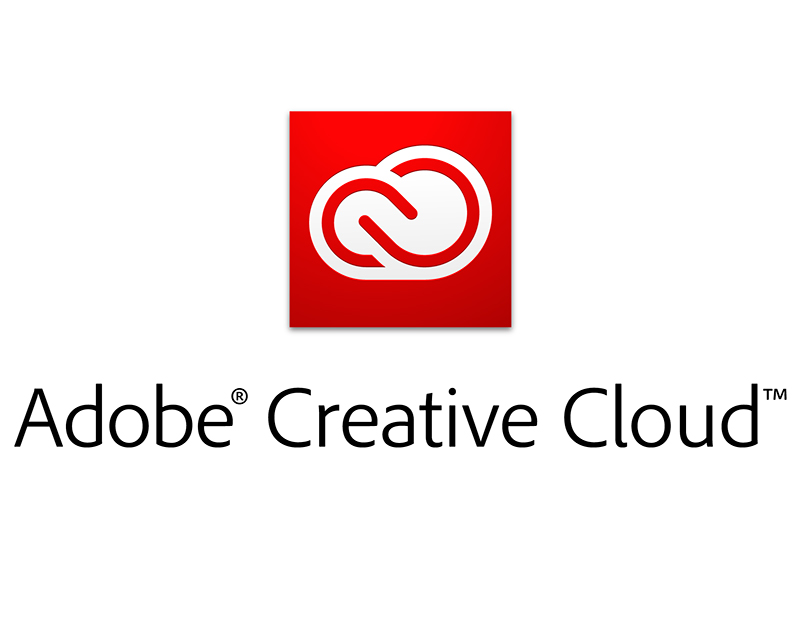 Zoom has officially released their new beastly H6 portable audio recorder, the big brother to the industry standard, the H4n. The best part? It comes in at only $400. Some of the specs include the World's first handy recorder with an interchangeable mic system, XY mics capture for stereo, four XLR/TRS inputs for external mic/line connections, six channels of simultaneous recording, crazy high-definition audio of up to 24-bit/96kHz, 6-in/2-out USB audio interface and over 20 hours of operation with 4 AA batteries .Wow…check out the product videos below, is this something you'll add to your bag?
A follow-up to last weeks story about the paparazzo who's memory card card was stolen by Justin Bieber's security guards: paparazzo Gustavo Garces has now lawyered up and fired off a letter to Bieber's manager, demanding the immediate return of the memory card or "sim card" that Bieber's goons took from him on June 5. Meanwhile, the Biebs is under investigation for a possible hit and run with his Ferarri and a paparazzo. There's footage of him hitting the photographer with his car and then fleeing the scene. Police say the photog was not seriously hurt, but was at fault because he was a pedestrian in the roadway. Check out the video clip below; ouch. (via TMZ)
This is hilarious, photographer Dave Engledow posted some super creative portraits of his daughters childhood. The pics were originally put up in 2012, but resurfaced this past Father's Day. Check out a whole slideshow video explaining how and why he did it; I hope I'm as cool of a Dad as this guy one day… (via FS)
And finally, if you ever wanted to use your iPhone as a light meter, your wish has been granted! A group of guys put up a Kickstarter campaign for a new light meter that plugs directly into your iPhone called the Lumu. Jared chatted with the team about the new project which you can watch by clicking the image below: