Which Nikon FX Full Frame Camera should you buy and why: D4s, D810, D750, D610, Df
With so many Nikon Full Frame (FX) camera now on the market the big question is which one should you buy and why. I wanted to dive deeper into the current options to help anyone decide which of the cameras is for them. As a side note I honestly forgot about the Df and will fit that one into the discussion below.
So you are deciding on picking up a new full frame camera where should you start, what questions should you be asking?
Is this your first full frame camera or are you upgrading from a current fx camera?
What is your budget?
Do you already have quality glass?
What will you be shooting?
Are you a hobbyist or a professional?
Are you interested in stills, video or both?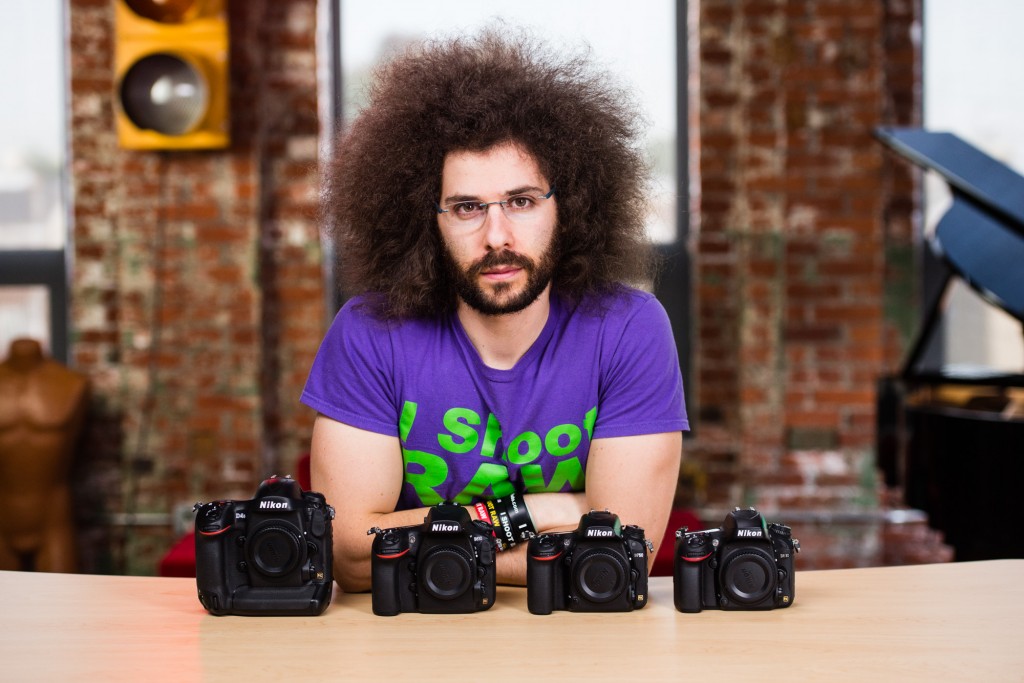 The first camera I discussed was the Nikon D4s. I had to put it there because it's the flagship full frame camera that Nikon has. It's the most expensive by over $3,000 and will set you back almost $6k.
This camera is for the full time professional who gets paid day in and day out to produce. Someone who shoots sports, runways, auto sports, you name it, if it's fast and you need reliable this is the best camera you can purchase. It's built like a brick shit house, focuses extremely fast and accurately but that all comes at a price.
I better mention this now, no matter what FX camera you decide to go with it comes down to Glass, Glass, Glass, Glass, Glass. If you put a crappy lens on a quality camera you might as well be using the lowest end camera around. I can not stress enough the importance of investing in the better lenses and that also plays into your decisions to what you can buy.
If the D4s is out of your range where should you look next? As we move down the lineup the next camera is the Nikon D810. (See the real world review of the Nikon D810 along with sample images right here).
I fell in love with using the Nikon D810 when I traveled through Europe with it. It's built extremely well, it has a huge dynamic range and amazing image quality. So who is the D810 for?
The D810 is for someone who is looking for the best dynamic range and image quality with a ton of mega pixels. It's for someone who isn't looking to shoot in the lowest light situations but it will hold its own in them. The video quality is superb and you have all the professional features just in a small less expensive package.
As we move down the lineup we come up to the newest Nikon FX camera the D750 (for a full review and sample images click here). Nikon surprised the hell out of me when they pushed this camera out. It's priced to move at just shy of $2,300 and offers many of the same professional features as the D810 and D4s.
This is a surprising camera, I thoroughly enjoyed using it for both stills and video. With any camera there are some subtle draw backs but this model is a winner.
I have said this many times now when asked "what FX camera is the right one for me". If I was starting out today and looking for my first full frame camera the Nikon D750 would be it. It gives me the speed, focus, low light ISO and video capabilities I look for. This really is an all around winner from Nikon.
Again I have to mention if all you can afford is the body but you have no more money to purchases lenses you may want to look at the Nikon D610 which I will discuss below.
If you are just getting into photography as a hobby or possibly as a way to make some extra money you can't go wrong with the Nikon D610 (you can see a full review and sample images from the Nikon D600 which is very similar to the D610 right here). At the time of recording the video the price was $100 more, it recently was reduced once again down to just shy of $1,600.
To me there is such a difference going from DX to FX and with the prices only being a few hundred bucks apart. If you can swing the extra cash to jump into FX you will thank me later.
This camera is for someone who is starting to find their way in photography. They may not have enough money to purchase a D750 and still be able to purchase quality glass. If you fall into this boat you should know you are better off with a D610 with quality glass over a D750 with subpar glass.
The D610 holds it's own all the way around, wether you are shooting sports, portraits or weddings it's going to do very well. On top of that it's video features are capable but with one drawback. You do not have full manual controls during live view or video recording. These features come into play when you step up to the D750.
But for the price of the D610 you can not go wrong to jump into your first full frame camera.
Like I mentioned above I forgot about the Nikon Df which is a full frame camera Nikon released last year. This one totally slipped my mind because I personally am not a fan. But let me tell you who it's for none the less.
If you are someone who want's to feel like they are handling a film camera with tons of manual dials but the speed of digital this camera may be for you. I think this camera is for people who want to slow down and remember a time long past. The camera looks good, functions well has a D4 sensor but it lacks video. Lacking video today for me is a deal breaker.
Of course it is up to you which camera you decide to go with my goal with this video and post is to help you navigate the sometime confusing world of deciding what camera to purchase.
Everyone's needs are different, you have to ask yourself the questions I posed above when you are deciding which camera is for you and go from there.
For your Nikon camera needs please check out Allen's Camera or Nikon on Amazon.