We Have Reached a MILESTONE - FroKnowsPhoto RAWtalk Episode #100 Photography
This week we are testing out releasing the audio and video at the same time!!!
Click Here to download this weeks RAWtalk as an MP3.
We have made it to the 100th Episode of FroKnowsPhoto RAWtalk. What started as an idea to have a roundtable discussion each week has morphed a few times to get to where it stands today.
When it started we did not record video, just audio. But something always told me that audio alone is not enough, we needed to add video. When I started to record video it was done with a static GoPro camera with the audio running into it. The quality was fine but nothing over the top.
I wanted better audio, better video and a show that stood out above the other photography podcasts. The missing piece to the puzzle was Stephen Eckert. I knew Stephen had audio skills, so i asked him to help me out with recording each week. Right away he said I should add more camera angles and that he would edit them. Talk about grabbing the balls by the horns, he took initiative.

Quickly we added Stephens Photo News where he started at the table then went back off to the side to run the audio. But more and more I would toss questions back his way and he ended up at the table the entire show. And now he is officially part of the show.
What Stephen did was make himself indispensable to the show. He didn't wait for me to give him anything, he simply showed that without him the show wouldn't be as good. And that's the reason he is now full time with me.
Last but not least I have to thank all of you for sticking with the show. I know it must have been tough at the beginning while I discovered what the show could have been but your questions and support certainly helped. Now together we have something that is real, fun, enjoyable, informative and sometimes over the top.
Thank You!!!!
PS. I can not forget to thank RODE Microphones for their continued support of the show. We use the RODE Broadcaster microphones each and every week.
Atomos, what can I say, they allow us to record our main angle continuously without having to reset the cameras every 20 minutes. We LOVE these little guys and know you will too if you record video.
AllensCamera.com: Without your support from day one I would not have been able to get as far as I have.
And finally everyone on the Wheel Of Fro for buying into how much fun this little game could be.
If you would like to test out AdoramaPIX's alumnized prints here is a special code valid until September 9th.
"pxjpolin30".
Here's all of Stephen's photo news stories in detail:
Nat Geo Photographers Share List of Crazy Things They Experience on the Job
A group of National Geographic photographers joined together and released a crazy list of things that have happened to them while on assignment. Via The Photo Society–a website run by Nat Geo photographers–the list features everything from the expected items like dehydration and infections and bites to insane and unusual things like being stabbed, getting attacked by a panther, to even being hunted with bows and arrows. The list is a tribute to photographer Wes Skiles who passed away a few years back while on assignment doing what he loved, underwater cinematography. Have you encountered anything crazy while you're on a job? Click the screenshot below to check out the full list: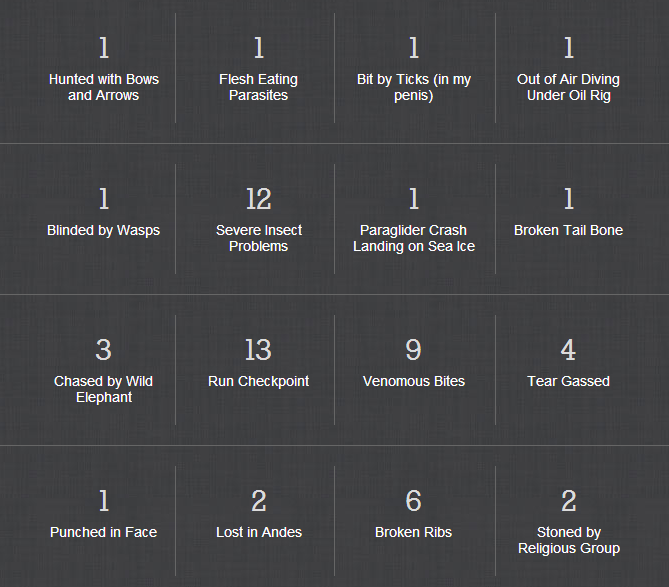 American Photojournalist Executed by ISIS
Here's some terrible news, American photojournalist James Foley was executed by ISIS. The freelance photojournalist was kidnapped by the militant group back in 2012 on Thanksgiving Day while working in Northern Syria. He hasn't been heard of until this week when ISIS revealed a video of his execution. They had Foley kneel and recite an anti-American statement moments before they beheaded him. Here's a message from Jim's mom, Diane Foley: "We have never been prouder of our son Jim. He gave his life trying to expose the world to the suffering of the Syrian people. We implore the kidnappers to spare the lives of the remaining hostages. Like Jim, they are innocent. They have no control over American government policy in Iraq, Syria or anywhere in the world. We thank Jim for all the joy he gave us. He was an extraordinary son, brother, journalist and person. Please respect our privacy in the days ahead as we mourn and cherish Jim." In respect of the family, I won't be posting the video on the website and please don't go searching for it, it's one of those things that nobody should ever see. (via NYT)
Atlantic City Under Heat For Photoshop-Failed Ad
The Atlantic City Alliance, a non-profit group supported by casinos in AC, released a full page ad in various newspapers which features a concert on the beach with a backdrop of numerous fans cloned throughout the photograph, making it appear more full. This comes after a number of casinos are being shut down in Atlantic City. ACA chief strategy and communications officer Jeff Guaracino says, "It didn't alter the message. A picture is worth a thousand words and the ridiculousness of the question is the picture shows what was here." He says the point of the image was to show "three vantage points to make a statement. No additional altering was done." What do you think? I've circled a few of the cloned people below as reference. Find the original ad here if you want to examine it in more detail. (via POAC)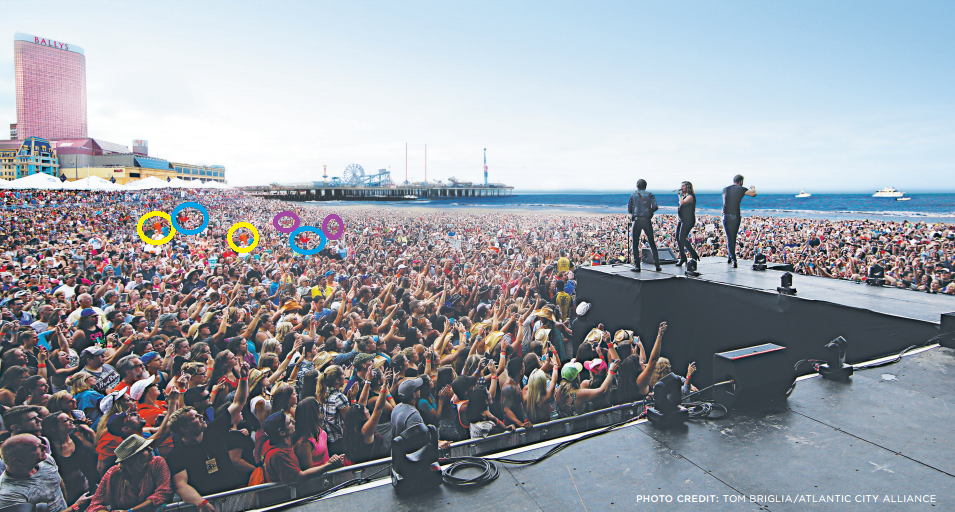 Nikon Issues Service Advisory for D810 Models Having "Bright Spots"
Nikon has issued a service advisory for the brand new D810. The new body is said to be having issues with "bright spots" appearing in long exposure images. Now they say not all D810's are affected by this issue, but only certain serial numbers. The company says, "We have determined that some noise (bright spots) may on occasion be noticeable when shooting long exposures, and in images captured at an image area setting of 1.2× (30×20)." (whatever that means…) Nikon will fix it for free though according to an internal memo obtained by Nikon Rumors. The company says, "Nikon service centers will service these cameras that have already been purchased as needed free of charge to the customer. We sincerely apologize for any inconvenience this issue may have caused." The memo states that they'll use a combination of a firmware update and pixel defect compensation to fix the issue. Check if your body falls into this category by clicking on the link at the bottom of this page and following the instructions. (via NR)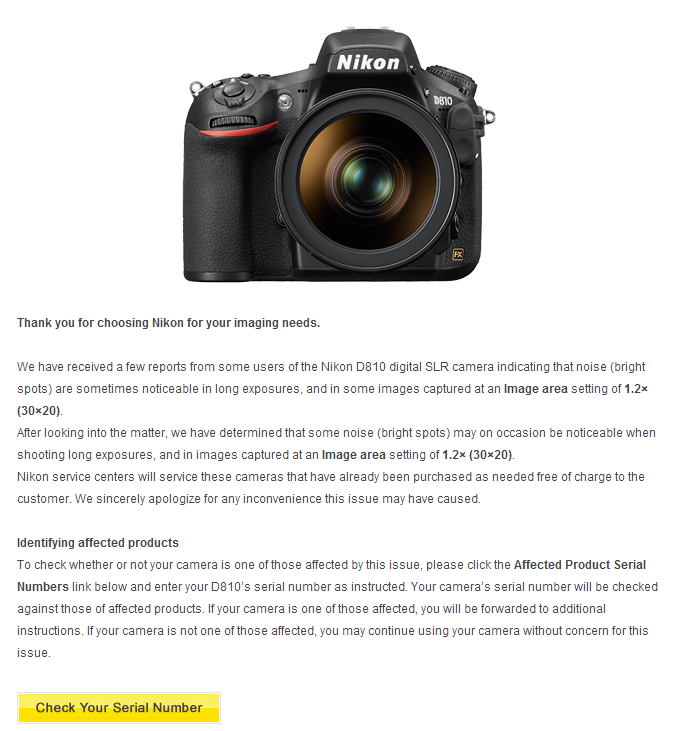 New Photo Series Documents What Brits Wore to War the Past 1000 Years
This is interesting, a UK photographer named Thom Atkinson spent nine months working on a new photo series that he calls "Soldiers' Inventories." The unique series features 13 photographs consisting of various gear, weapons, clothing and armor worn during every British war in the past millenium. It starts with the Battle of Hastings in 1066 and goes all the way to the current gear of the Royal Engineers. Click the screenshot below to view the entire gallery; neat stuff. (via The Telegraph)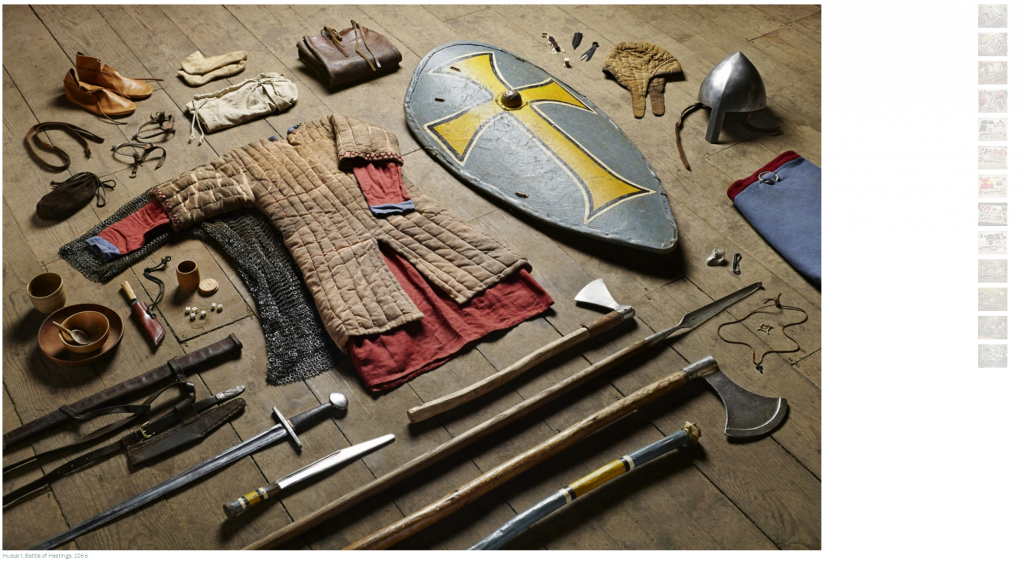 Sony Announces new a5100
Sony debuted their new compact camera this week–the a5100. Specs for the new shooter are pretty much the same as the a6000 but in a smaller body. It features a 24.3MP sensor, fast hybrid AF system. max ISO of 25,600, flippable 3-inch touchscreen LCD screen. It also shoots 1080P at 60fps which is certainly a plus. Pricewise, it's $550 for the body and $700 for the kit, which includes a 16-50mm f3.5-5.6 power zoom lens. Will you be buying one of these?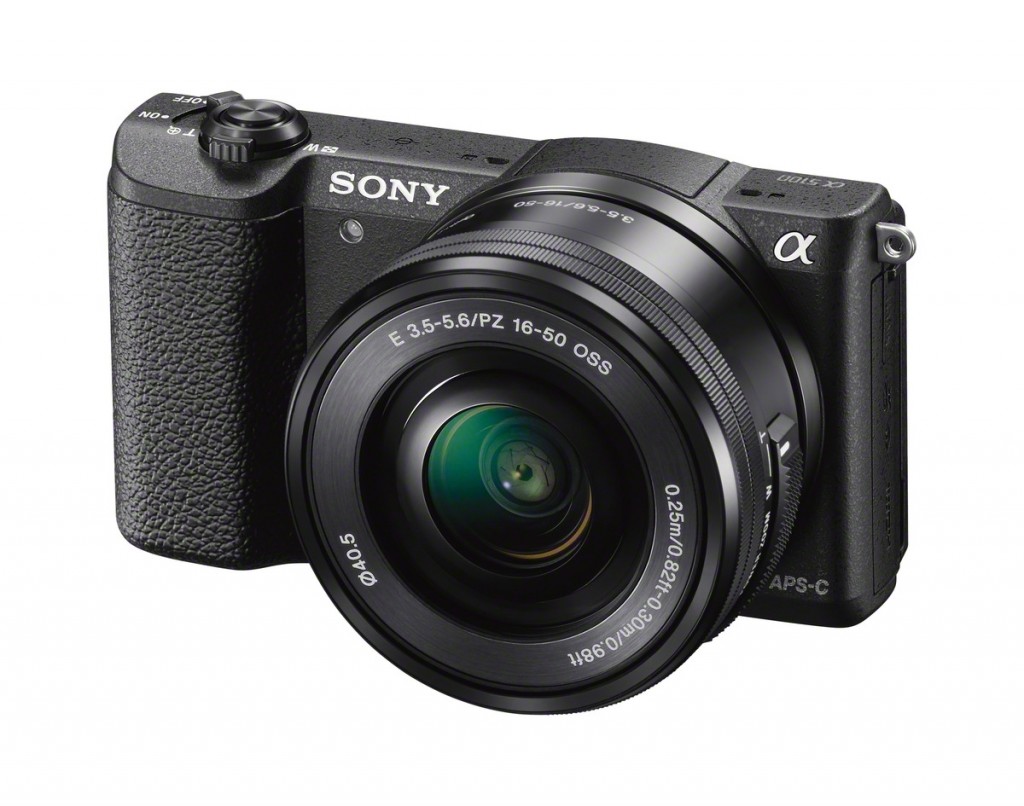 Goodbye Makeup Artists: Welcome to 2014
This is for you portrait studio photographers: there's new projection software that tracks a face in realtime and projects any type of computer generated makeup on the model. It's a tough one to explain so just watch the video below which showcases the new technique, it's pretty freaky: (via DIYP)
Iran Photographers Sentenced To Lashes For Negative Photo Book Critique
A pair of Iran photographers were recently sentenced to a total of 75 lashes after they posted negative reviews about an Official's photography book called "Qazvin, the Land of Times Past." It started when photographer Khalil Imami wrote the harsh review on the book in a weekly publication called Taban. He argued that the 216-page book had "little artistic value," and that the 230 photos contained poor lighting, bad framing, and distortions. Well, the man behind the book, Mohammad-Ali Hazrati, the head of the local cultural heritage organization in the Qazvin province and cultural advisor to the Governor, responded to the review by writing a response in the publication under a fake name. Another photographer came to the reviewers rescue thought and stood up for his comment. In response, Hazrati took the photographers to court, which found them guilty of insulting him. One was sentenced to 25 lashes, and the other received 50, all for just telling it like it is. Scary stuff. (via The Guardian)
Getty Photographer Arrested in Missouri over Ferguson Riots
Meanwhile back here in the U.S., a Getty photographer named Scott Olson was arrested in Missouri by Ferguson police while covering the on-going protests and riots there that were sparked by the death of Michael Brown. Olson says police told him he was put into custody because "the media is required to be in a certain area," in which he didn't follow. He was released later that day and no charges were filed though. Olson says, "I want to be able to do my job as a member of the media and not be arrested for just doing my job." In response, the city signed a court declaration that they would not arrest journalists covering the protests unless they posed a threat to public safety or were obstructing police. (via HP)
Getty Images photographer arrested #Ferguson pic.twitter.com/ScOaHO8bjY

— Ryan J. Reilly (@ryanjreilly) August 18, 2014
Looksee: The Tinder-Like Photography App
There's a new Tinder-like photography app called Looksee which lets you browse through various user's photos and swipe yes or no to them. If both users swipe right and get a match for each other, it lets you browse through their profile and add them as a personal connection. I don't see any actual use or benefit from this, but it is kind of fun to check out. The company founder behind the app, Justin Spraggins, says he wants to show you who's behind your favorite photograph: "When you see something you like, you want to know who's behind it. And it drives you to share, too, because if you don't share… you're never going to reveal anybody. It's like you're unmasking people. It's cool and you get addicted to it." There is an explore feature too, similar to Instagram, which showcases the top swiped pictures. It is available as a free download over in the iOS App Store, sorry Android users. (via TC)
Hasselblad Unveils New 200MP Camera
And finally, Hasselblad has announced their new medium format camera, the H5D-200c MS. The camera is a 200 megapixel multi-shot variant of the H5D-50c. Basically it can shoot the same 50MP stills as it's little brother, or you can shoot 4 or 6-shot images that are stitched in camera to create the massive 200MP images (the back will automatically shift the sensor by a 1/2 or full pixel as it captures each shot). It does use the same CMOS back as the 50c too and produces huge 600MB 16-bit TIFF files and offers an ISO range of 100-6400. Is this needed? Is 200MP just too much?