RAWtalk Ep. 101 Photography Podcast: The No Singing No Interruption Episode (may include singing and interruptions)
Click Here to download this weeks RAWtalk as an MP3.
I love when I ask for solid questions and you guys deliver them for the flying solo potion of the show!!!! We are prepping to hit head to Poland And Germany thanks to BlackRapid who has sponsored the trip.
I hope to be announcing some meet ups in Poland and Germany shortly. We probably won't be doing mobile RAWtalks from those ares just yet but a fun hangout will be just as fun.
Stephens Photo News like always is filled with ZERO disruptions and zero singing. If you believe that I have a bride I would like to sell you.
We wrap up this weeks show with solid solid flying solo questions as well as Top 5's that you guys submitted. Keep an eye out for when I request the flying solo questions come in.
Thanks to RODE Microphones, Atomos, AllensCamera.com and all the sponsors on the Wheel Of Fro!!!!
Here's all of Stephen's photo news stories in detail:
GoPro Debuts First Dog Mount
GoPro debuted it's first official dog mount so now you can get a first person view of what your dog sees. Called the "Fetch" mount, it's a harness system that wraps around your dog similar to a dog collar. The mount will let you mount up to two GoPro's–one on the dog's back and one under his neck / stomach region. The mount is a one-size-fits all solution that will work with any dog that weighs anywhere from 15-200 lbs. Price wise, it'll cost you $60. Will you be getting one for your dog?

Instagram Introduces New Hyperlapse App
Instagram released their own standalone Hyperlapse app. The new app will transform shaky videos of up to 45 minutes (or 10 minutes for iPhone 4 users) into smooth cinematic-like hyperlapse timelapses. After recording the hyperlapse, users can then speed up the footage up to 12x, depending on how fast you want the timelapse to appear. The way it works is by using your iPhone's gyroscope to determine its position in space which stabilizes the footage based on your coordinates. Apparently the idea was started as a side project with fellow Instagram employees on nights and weekends, which then turned into a full on project after the Instagram office all jumped on board. The free app is available now in the iOS store. As for Android users, they say currently it's not possible to do on that platform. Can't wait to see what people create with this app!
Cheetyr: Your Photoshop Shortcut Cheat Sheet
A new website called Cheetyr lets you search for Photoshop shortcuts by simply typing in a keyword. The web app was created by William Leeks and lists nearly every Photoshop shortcut ever. It gives you the actual shortcut on the left hand side of the page followed by the description on the right. It also works for Illustrator, CSS, Git and Vim. Will you be using this? (via LH)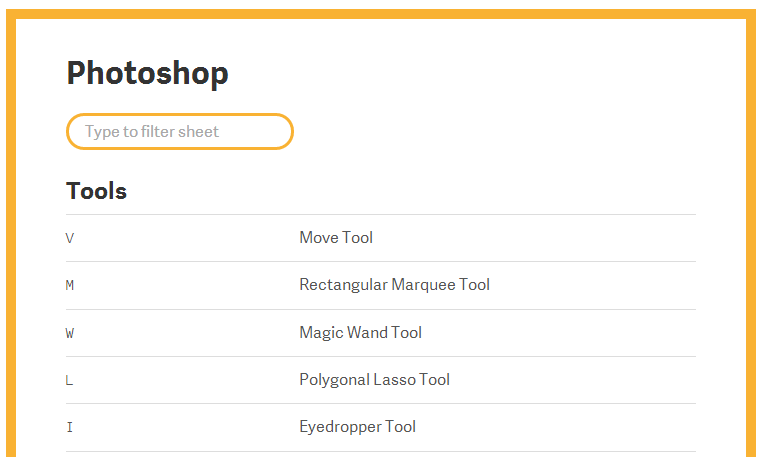 Father Called a Pervert for Posting Nude Photos of 2-Yr-Old Daughter
Wyatt Neumann, a photographer and father, is firing back at the internet after they claim he posted pornographic photos of his daughter Stella. The story starts after the duo went on a road trip across America last year and he documented it by posting images of her on his Instagram account, with some being pictures of her being a kid, naked. His Instagram was shut down along with his Facebook page and several websites blasted him for posting the pictures, saying he's sick and a pervert. One site in particular, called Get Off My Internets, was just loaded with hate comments attacking him personally. Well, in response he put the images into a gallery at SOHO's Safari Gallery accompanied by a book called "I FEEL SORRY FOR YOUR CHILDREN: The Sexualization of Innocence in America". He fueled the book and gallery with all the best worst comments from the internet next to each picture, followed by the username of the commenter, with his take being that it's an honest and innocent look at what childhood really is. He also released a video telling his side of the story, which you can view below along with the photos here via Petapixel. What do you think of this whole situation?
Dropbox Offering 1 TB of Storage for $10/Month
Dropbox Pro has been revamped and now offers users 1TB of storage for only $9.99 a month or $99 a year. Previously you could only get up to 500GB of storage at $50 a month, so obviously this is a big step up for them.That's not it though, they also implemented three new sharing features: Password Protection, Expiration Dates and View-Only Permissions. Another new feature is called Remote Wipe which does just that, lets you remotely delete individual devices from your account if say your laptop got stolen. Will you be signing up? (via PP)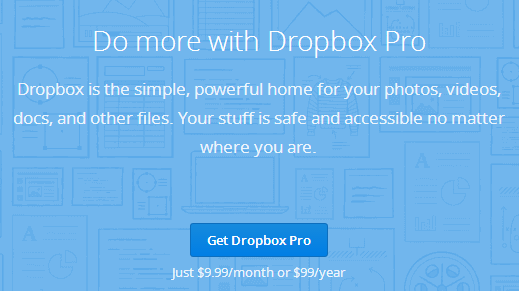 Want to Take a Selfie In Space?
A Belgian company called SpaceBooth is planning to launch its own selfie photo booth satellite in space later this year. Users will be able to download their smartphone app and take a normal selfie on Earth which then gets transmitted to their satellite. The image is then projected on a semi-transparent window, where the satellite will take another photo of it, but this time featuring a backdrop of Earth. Now the satellite itself is said to only be slightly larger than a smartphone, so the final image beamed back down to earth will be in VGA resolution, 640px-wide. Also, there's no remote control for the satellite so the backdrop will be completely random, depending on where it's located at the time of receiving the image. Check out a video below explaining the whole process. Cool idea or complete waste of money? (via DIYP)
Sony Hides Camera in New Perfume Bottle-Camera
Another odd product, Sony has announced the KW1 Compact, a perfume bottle-disguised selfie camera. It's designed to look like a high-end perfume bottle and features a 19.2 MP sensor and a swiveling 21mm f2 lens. It also comes equipped with a 3.3-inch LCD display, built-in WiFi and a flash that's coated in Swarovski crystals. It's only available in China right now though with the preorder going for a whopping $845 USD. (via SG)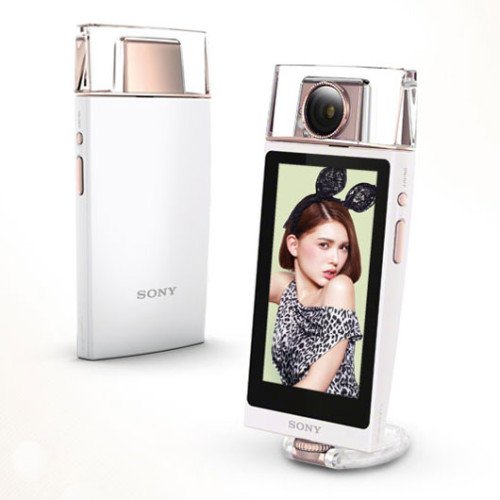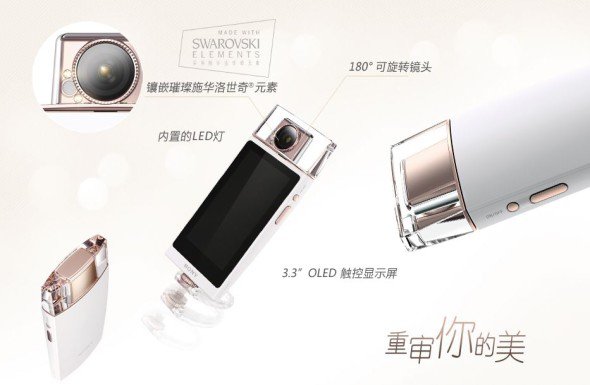 Glass Plate Photographs Retouched Into Modern Day Masterpieces
Photographer Jane Long took the work of portrait photographer Costica Ascinte and turned her archive of glass plate portraits into colorized modern day Photoshop masterpieces. The series, called Dancing with Costica, started as a way to refresh her retouching skills but became much bigger than that. She tells PetaPixel that she "became fascinated with the images and their subjects. I wanted to bring them to life. But more than that I wanted to give them a story." She says, "I will probably never know the real stories of these people, but in my mind they became characters in tales of my own invention." Check out the fascinating set of redone images over on her Flickr. (via PP)
Don't Tase Me Bro!
FStoppers released a new series of images featuring people's reactions after they got tased. The interesting part is that they released a slow-motion video along with the images of the shoot. They also put up a behind-the-scenes video of how the whole thing was put together. It basically looks like they had a giant tasing party. Check out the footage below and head on over to FStoppers to see some of the images; great idea!
Monkey Selfie Photo Can't Be Copyrighted
An update on the monkey selfie story that we brought up a few weeks back. The U.S. copyright office says that they cannot register works done by monkeys so photographer David Slater is still in a pickle over his monkey photo. The copyright office took to the side of Wikimedia in their just released 3rd edition of the 1222 page Compendium of U.S. Copyright Office Practices. As the story goes, Wikimedia posted the selfie image of the monkey in their commons section for basically anyone to use. The copyright office specifically stated that a work can't be copyrighted by a monkey. Not only that, but they also say works done by plants, robots, ghosts and "divine beings" can't be registered either. However, work "inspired by a divine spirit" can be. Hmm… (via AT)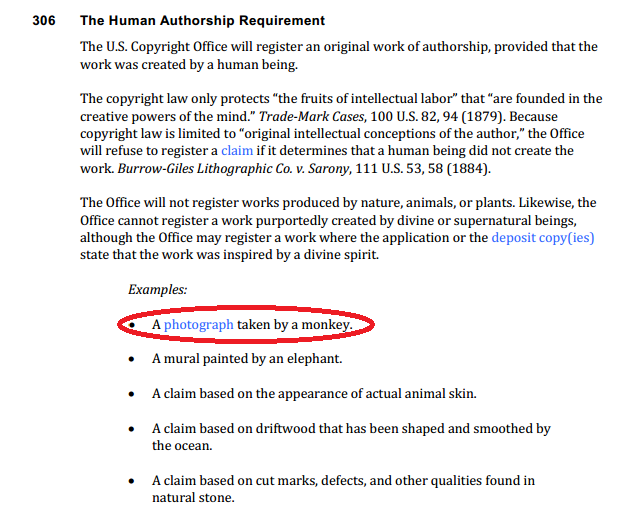 Pics.io Is Now Live
Pics.io, a new platform that brings RAW editing and photo organization to your browser is now officially live in public Beta. The company uses Google Drive for storage and basically acts as mobile Lightroom, letting you edit nearly any photo file on the go with their interface. Users can also organize by tagging, labelling, etc. As far as sign up goes, you simply need a Google account with Drive to set everything up. Is this the future of mobile editing? (via PP)
B&H Offer Ultimate Lens Comparison Breakdown for Beginners
B&H are helping beginners understand the use of different lenses and focal lengths by bringing to the table what they're calling the Canon Lens Experience. They released a new virtual interactive guide that features the work of 15 photographers including Gregory Heisler, Randy Kerr and Jim Wark. The guide showcases their images, the lens and setting used, and then lets you, the user, change the focal length, getting a better understanding of which works best for each specific situation. Users can even adjust aperture from f2.8 to f22 and add a tilt-shift effect or adjust the tilt itself. It even goes into details about lens coating, angles of view and lens terminology if you want to brush up on your lens knowledge. This is a great way to learn for those that just don't comprehend why certain lenses are used. Click the screenshot below to get started: