That is the BIGGEST glASS I have ever seen - RAWtalk Episode #104
Click Here to download this weeks Episode as an MP3.
No only is this week episodes jammed packed with stories, photo news, flying solo, a spinning wheel and some singing, it also has some of the biggest pieces of GLASS that I have ever seen.
Rode hit's us with a new microphone that is made of this new space aged material called Alu-mini-um, totally mind blowing….
We dive into whether or not the new GoPro's are worthy of the price tag.
The Atomos contest get's a correction being that there are only 30 days in November. Click Here for the full Atomos Ninja Star contest rules.
If you bought a D750 you must return if right away because of Wifi Gate, people can steal your images without you even knowing. But don't return it just yet, I have a simple solution for that.
What type of salesman would I have been if I didn't sell cameras years ago?
My thoughts on alternative schools such as Montessori school and much much more.
Someone gets to spin the Wheel of FRO is it you?
Thank you for listening to this weeks Episode. Please join us for the next Mobile RAWtalk on Saturday October 18th at Allen's Camera in Levittown Pa.
Here's all of Stephen's photo news stories in detail:
GoPro Announces New Line of Hero 4 Cameras
First up, the GoPro Hero 4(s) has officially been announced! The action-cam company released three different models this time around, the Hero 4 Silver edition, Black edition and the inexpensive plain-old Hero edition. As with previous iterations, the Black edition is the high end version. Spec-wise, it tops out at 4K video at 30fps. It also does 2.7K at 50fps and 1080p at 120fps. Audio is also improved, with the new system capturing 2x the dynamic range. It features new manual settings for both photography and videography — controls such as color, ISO limit, exposure, and much more. For you photographers, it shoots 12MP stills at a burst rate of 30fps. The speed of the built-in WiFi is apparently doubled as well, and now supports Bluetooth. It features a "HiLight Tag" feature for marking highlight moments in footage, a "QuikCapture" feature for powering up and recording with one button press, and auto low light features. Price wise, this one is going for an MSRP of $499.
Now the Silver edition sports a brand new touchscreen on the back, however it sacrifices the resolution for this, as in it doesn't support 4K video. The touchscreen will let you control the camera and review content by swiping and tapping the screen. It maxes out at 2.7K at 30fps, 1080P at 60fps or 720P at 120fps. This one will come in at $399.
And lastly, then we have the plain GoPro Hero, the low end version for those that just want straight up 1080P video. This guy has a built-in waterproof housing that cannot be removed, however you can open the back to charge the built-in battery and swap out memory cards. Also, they say its waterproof down to 131 ft. Spec wise, it shoots 1080P at 30fps and 720P at 60fps. It maxes out at 5MP stills at a 5fps burst rate, not even close to the Black edition. There's also a 0.5 second Time Lapse feature. This one chimes in at only $130! Bye bye China knockoffs! The cameras are all out now, and the Silver and Black editions are backward compatible with all GoPro accessories and mounts! Which one will you be getting?

Optical Zoom Lenses in Smartphones without the Bulkiness?
Speaking of small cameras, new lens technology could bring optical zoom to even the thinnest smartphones by 2016! Tech company DynaOptics promise that their latest tech can pack optical zoom into smartphones without adding any bulkiness to the lenses. The new optical zoom lens design will work by using asymmetrical lenses. So rather than moving in-and-out to zoom, as most conventional optical zoom setups do, these lenses can simply slide up, down, left and right, providing the same quality and effect the the former. They already have prototypes available and hope to have engineering samples for smartphone manufacturers by the first quarter of 2015. They're just getting smaller and better… (via ISW)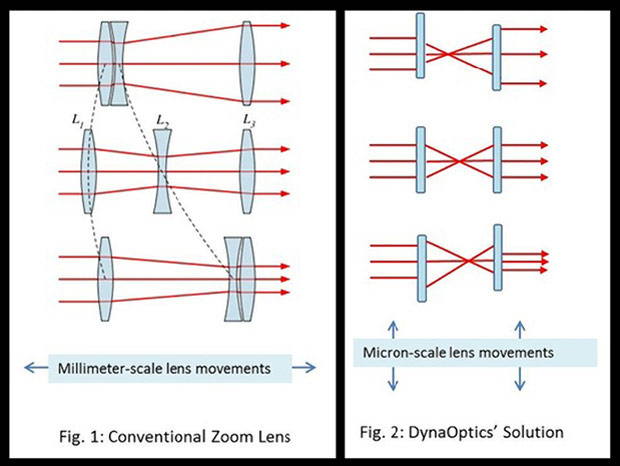 Nikon D750 Users Report Unsecure WiFi Issue
Users of the brand new Nikon D750 are reporting that nearly anyone with a WiFi-capable device can possibly steal your images from the new camera. The WiFi app built into the D750 automatically uses an unsecure connection to transfer images from your camera, leading into a vulnerability where nearly anyone can connect. So If you have WiFi turned on, anyone with a smart device and the Nikon Wireless Mobile Utility can connect to the camera and download images from the memory card without the owner's permission. Also, there is no indication from the camera that someone else is viewing your images if someone does connect to the camera. However, only one device can connect to the camera, so if you are connected already, you're safe. For now, Nikon advises D750 owners to manually activate the security settings in the Nikon Wireless Mobile Utility to prevent unauthorized access to the cameras information. Have you had any issues with this? (via NR)

DJI Phantom Flown Near Volcano, GoPro Melts!
Drones are making it easier than ever to get that once impossible visual we never thought possible. Case in point, DJI's own director of aerial imaging, Eric Cheng, flew a Phantom 2 Vision over a volcanic eruption in Iceland. Now, since it literally flew over the volcano, the mounted GoPro's housing began to melt. Luckily, the MicroSD card had survived and he was able to pull all of the footage off of it. He also shot it from 1.2 miles away, the closest they were allowed to be to it, so they pushed it out of range several times, trusting in its failsafe feature that returned the drone to the launch site every time. There's footage now posted below along with a behind-the-scenes video of the whole story and how they shot it. The scary part is that the volcano wall broke the morning after, filling the spot they shot in with lava! Dangerous, but awesome. Check out behind-the-scenes footage below along with the final video: (via Wired)

Film Ferrania Need Your Help To Keep Their Legacy Alive
Film Ferrania is asking for your help via a new Kickstarter campaign to keep their legacy alive for another 100 years. The company is coming back after going bankrupt in 2003. The issue is that the equipment they currently have can only produce a small amount of film, and while the rest of the equipment they need to produce more and lower costs is available, it's all stuck inside the old Ferrania factories that are scheduled to be demolished at the end of this year, bummer. So they basically need help raising enough money to "rescue" the industrial machines. The Kickstarter goal is $250,000, and they've already reached over half of that with still about three more weeks to go at the time of writing this article. If you do pledge $35 or more, you'll get a roll of 35mm and 120 film, a sticker pack and a snap pack, this film will also come from the first batch produced. Will you be contributing? (via PP)

Netflix Wants You To Be Their Grammaster for $4K
Netflix is looking to pay three Instagram VIP photographers, or "Grammasters" to travel to popular movie sets and take pictures. The trip will be all-expenses paid, and will be a two week adventure. Basically, you'll travel across the U.S. and photograph some of the most iconic locations in entertainment, for example the Philly art museum steps where Rocky ran up. As the official "Netflix Instagrammer," you'll get $4,000 to do it. To apply, all you have to do is follow Netflix on Instagram and tag three of your best images with the hashtag #grammaster, sometime between now and Oct. 7. Pretty sweet deal if you ask me. (via TODAY)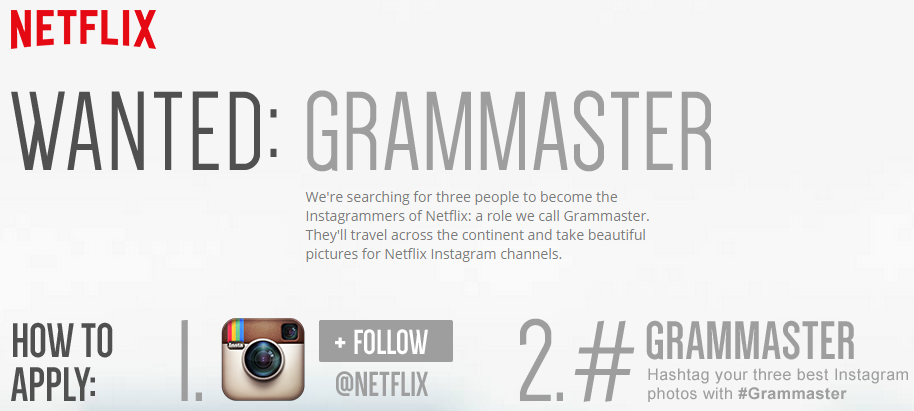 Artist Recreates Classic Camera Models out of Concrete Molds
Artist Alex Stanton made some incredible recreations of old film camera models out of a mixture of concrete, bronze, copper, brass and more. Recreating old Leica's, Rolleiflex cameras, Canon, Nikon SLR's and much more, the concrete lookalikes are so detailed that many believe that he just coated an actual camera body in concrete. Now, what he does is makes the mold out of the actual camera body. but he said this isn't as easy as it seems, as he only keeps about half of the cameras he makes since it's quite a long process of trial and error. He's selling the paperweights on his Etsy store now, ranging from $35 for the smaller ones to $160 to the larger bodies. I might just have to pick one up! Check out his recreation of the classic Canon AE-1: (via TPB)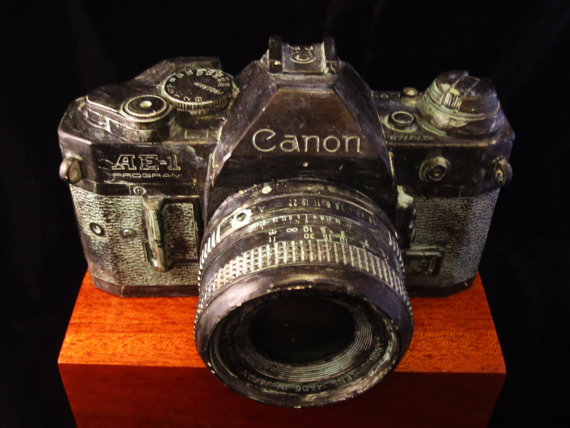 New Google Glass App Lets You Meter Light By Looking Around
For those few people that have Google Glass, there's a new app that lets your eye act like a camera and meter light as you look around. The app, simply called Google Glass Light Meter, was created by David Young over at LeicaLux. He wanted a better faster way to meter when shooting his Rolleiflex SL66. Young's Light Meter Glassware measures a scene's light values using the Glass' light sensor. To start the app, you simply say the voice command, "Show Measurements." You Provide the ISO and f-stop values, and the app gives you a suggestion for what shutter speeds might be appropriate for your shot. It provides three speeds to choose from: the perfect exposure based on calculations, and one stop above and below that speed. The app constantly meters as you move your head around as well. Very handy if you're shooting film without a meter! (via PCW)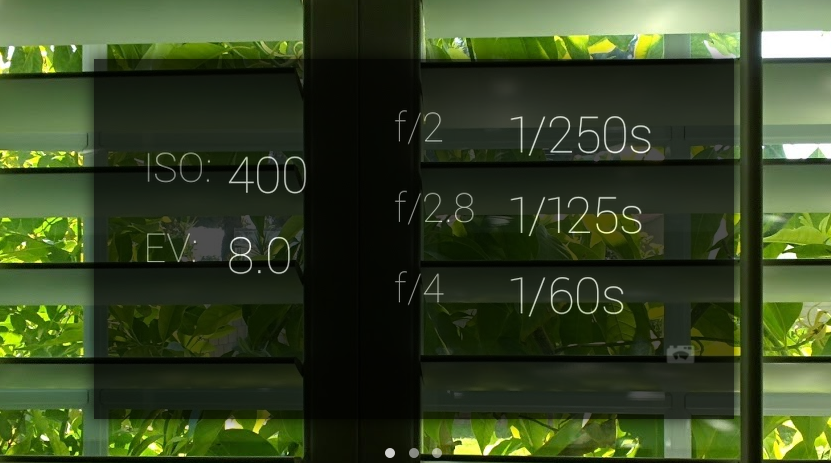 New Photo Series Eats Away Faces In Portraits, Literally
On the subject of metering, why get the perfect exposure when you're only going to ruin the film with live bacteria. Yup, a photographer named Seung Hwan Oh released a set of interesting portraits which were left with live bacteria to eat away at for months, even years for some. The project–called Impermanence–got the unusual results where the faces are literally eaten away, by immersing developed medium format positive film into water and then adding in various collections of microbes. Hey, at least they didn't pee on it… Check out the full series over on their website. (via PJJ)
Epson Announces New Multi-Format Film Scanners
Epson announced two new multi-format film scanners. The outdated 8-year-old v700 and v750 scanners have finally been upgraded to two new models, the v800 and v850. The main difference is that the new versions are LED-based scanners which use less energy and last longer. The plastic film holders have been upgraded to "more robust" versions. Max scanning resolution for both models is now 6400x9600dpi for film and 4800x9600dpi for prints. The main difference between the two models (other than price) is that the V850 comes with the more advanced "SilverFast SE Plus 8" software, a "High Pass Optics" coating, and a free fluid mount scanning accessory that helps keep film flat during scanning. Coming out sometime this month, the V800 will cost you about $894 and the V850 will be roughly $1,187. Will you be purchasing one? (via DPR)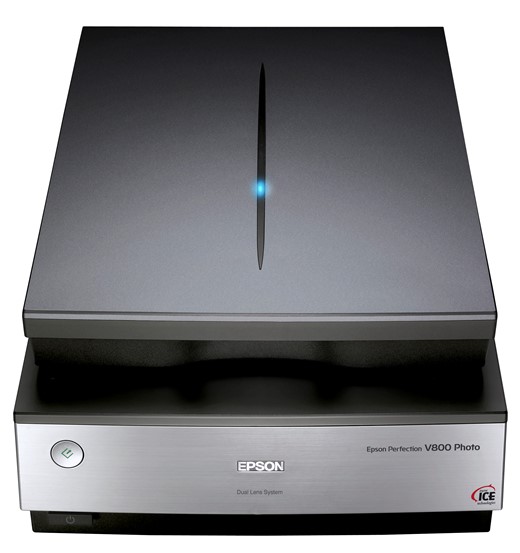 Is This The Futures of Wearable Technology?
A new wrist-mounted flying drone concept called the Nixie is in the process of being built and it will blow your mind. The project was created as part of Intel's "Make It Wearable" challenge. As if your camera watch had propellers, the Nixie could detach from your wrist and fly a few feet away and take a picture or movie, then returning to the wrist, something straight out of a James Bond movie. Think of a tiny DJI Phantom that lives on your wrist! If team Nixie wins the challenge and receives the grand prize of $500,000, then they'll be able to pull it off and make it a reality. the winning team will be announced on Nov. 3. I hope these guy win! (via Gizmodo)

AuthenPic Turns Your Smartphone Into a Disposable Camera
And finally, a Kickstarter campaign brings a new smartphone app called AuthenPic that wants you to turn your phone into a film camera. Mimicking the film process of sending out your film to get developed, the app limits users to 24 pictures which they cannot see or edit until they are mailed the final physical images within a week. The idea behind this is that instead of being on your phone at social events, you'll only get one shot (each time) and that's it. No retakes, no editing, no checking for likes or thinking of hashtags. For a $10 pledge, you receive the app before it goes public and also receive your first "roll of film" for free. If AuthenPic becomes a reality, the pricing will be $10 for each "roll" you shoot and have developed. The app itself will be free though. As of right now, the company only received about $1300 of their $20,000 goal at the time of writing this post with only a week to go. Will you be backing this project? (via PP)