RANT ALERT If you're a guest at a wedding LEAVE YOUR CAMERA AT HOME!!! RAWtalk Episode #108
Click here to download this weeks RAWtalk as an MP3.
I will explain the title in just a second but first I want to thank everyone for their condolences on Lil's passing. We had the funeral on Monday just a few days shy of her 104th birthday. Can you imagine what she saw in her life? From 1910 on she was part of one of the largest technological advances in known human history. May she rest in peace and not be forgotten.
Now onto the title of this weeks Episode. I was attending my cousin's wedding and a family member had a 5D Mark III with a flash on it sitting front row closest to the center isle. Every time someone walked down the isle they were snapping three or four images. The main photographer was down the isle trying to get the pictures and all I could see was the guests flash every single time.
I did not bring a camera to the wedding, it wasn't my job. There was a photographer who was paid very well to capture the moment and they do not need guests with cameras getting in the way. The moral of the story is if you are not shooting the wedding leave your camera at home and enjoy the event. More on this RANT during the episode.
PLUG ALERT PLUG ALERT – RODE is giving away a Stereo VideoMic X or a K2 Tube Microphone and all you need to do is take a few minute survey to get entered. Go to rockro.de/survey for your chance to win. You have until Nov 10th to get entered.
Stephen brings us his news stories of the week and Sutter decided to shave his hipster head for some reason.
Gear of the week is pretty ICEY and cold and FLYING SOLO get's cranking with solid questions.
Thank you to Atomos for their killer NINJA that we use on our center camera. Thank you RODE for the Broadcaster Microphones. Thank you to everyone on the Wheel of FRO and thank you to YOU GUYS.
Here's all of Stephen's photo news stories in detail:
The Latest Hipster Craze: Pumpkin Cameras
A photographer turned a pumpkin into an instant camera by frankensteining a Holga lens with a Polaroid back. Nic Persinger took to his pumpkin-carving party with a different idea, carve a working camera into a pumpkin. He calls it the "Pumpkin Polaroid" which sports a Holga 120 lens and the back of a Polaroid SE. He tells Petapixel, "The pictures were ok. Very soft and atmospherical with really nice colors. And most had an orange tint to them due to the inside of the pumpkin illuminating when the exposure was made." The downside to this is that it'll only last about a week until it starts to rot… (via PJJ)
Man Ties GoPro to Liquor Handle at Wedding, New Video Perspective Arises
Here's a different video perspective of a wedding: drinking from a handle of Fireball. A man duct-taped a GoPro to the bottle and asked almost everyone to take a swig from it; classy. The booze cam might just be the new thing at weddings, let's just hope no one had herpes… (via PP)
First Hasselblad To Enter Space Up For Auction
The first Hasselblad to enter space is up for auction and it comes with the first out of this world Zeiss lens as well. The Hasselblad 500X and Zeiss 80mm f2.8 lens will hit the auction block on Nov. 13 at 3PM EST. The camera was used by Wally Shirra on Mercury-Atlas 8 and Gordon Cooper on Mercury-Atlas 9 in the early 60's. Fun fact: the camera was originally purchased by Mercury astronaut Wally Schirra himself at the recommendation of LIFE and National Geographic magazine photographers. The bidding starts at $10K and the official pre-auction estimate is set between $50,000 – $100,000, however they expect it to exceed expectations. Will you be bidding? (via CS)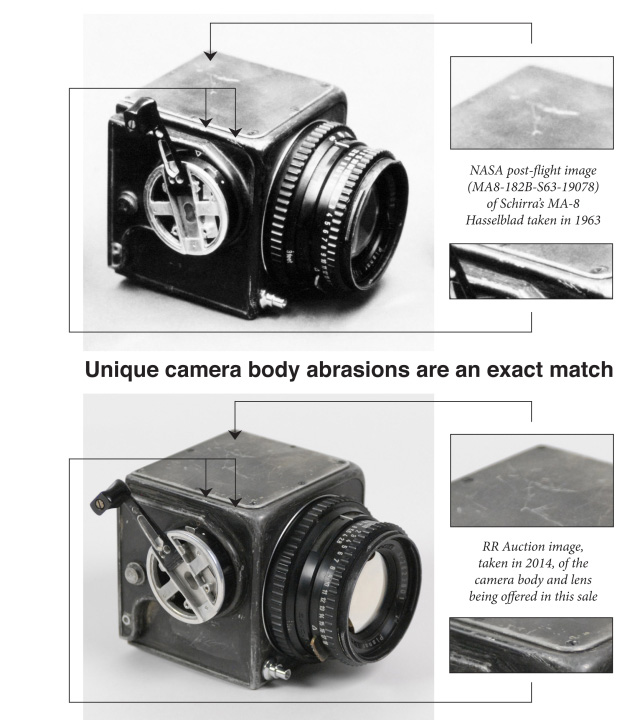 Sony Releases New Faster Line of XQD Cards
Sony has released their new line of XQD cards called the G series. The new cards are geared for 4K, featuring a max write speed of 350 mb/s and read speed of 400 mb/s. Sony claims that if you use the USB 3.0 reader included with each card, you'll get PC transfer times that are twice as fast as the fastest CF cards on the market–quite a claim. The cards come in 32, 64 and 128GB capacities which will run you $164 for the 32, $364 for the 64 and $800 for the 128! Will you be buying these? (via NR)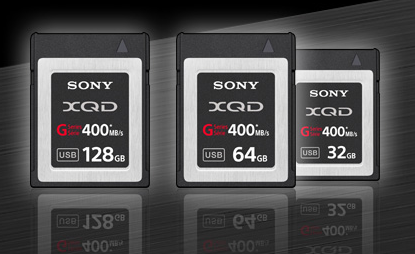 Introducing the Anura: A Drone the Size of an iPhone
Another new camera drone Kickstarter: introducing the Anura from AeriCam which is so small and compact that it's about the size of the iPhone 6 and can fit in your pocket. The new drone works with both Android and iOS and uses your smartphone as both the remote and live view monitor. Now, the downfall is that the max resolution for this thing is only 340×288 and has roughly 12-16 minute of flight time. It's already raised well over it's $100,000 goal with about six more weeks to go so it will become a reality. Price wise, backers will get the gizmo for a pledge of $195 which is $75 cheaper than what it will retail for. They're expected to ship this April. Also, If the campaign manages to sell a minimum of 1,000 Anuras (currently at 500), AeriCam promises to add additional features including: auto-takeoff, auto-land, return home and follow phone functions. It's a great concept, but it doesn't seem to be very stabilized and the video quality is just not there…Will you be pledging? (via PP)
OK Go Release Epic Drone-Shot Music Video
Speaking of drones, the band OK Go who are known for their unique music videos, used a drone to film their latest video is a creative way. The video, which is for their new song "I Won't Let You Down" was done in a single take, as most of their videos are. Shot from the sky, it features umbrella dancers and self-balancing unicycles. A special tweaked camera drone was used for this as well. It starts from the ground, attached to a dolly, following the band as they get to this massive parking lot with 1000's of umbrella dancers. The final shot of the video brings the drone a half mile into the sky, where each umbrella mimics a pixel, creating a giant moving sign that reads OK Go. The video took 50 or 60 tries until they perfected it. Check it out below along with a behind-the-scenes video of how they put the whole thing together: (via Billboard)
Oklahoma University Changes Sideline Photography Rules After Run-In with Photojournalist
Tripods are now banned from Oklahoma University football games after a photojournalist named Mike Simons and OU football player Sterling Shepard collided as the college player landed right into his Canon telephoto lens, injuring himself. The $10,000 lens, a Canon 400mm f2.8, was broken in half; ouch. The new sideline policy specifies where photographers can and can't stand, as well as what they can and can't bring to games regarding gear. Simons says, "Some comments have been made about camera gear lying by my side. I have always felt that flat on the ground is the safest place for gear that isn't being used at that particular moment. It is where most photographers keep their gear. It allows me to move out of a player's way quickly. And there are no monopods (the metal poles on the bottom of our cameras) sticking up needlessly. It has worked perfectly for 26 years. On Saturday, while lined up with dozens of other photographers in the designated photo area, it didn't." From now on, photographers will have to keep most equipment attached to themselves as in no tripods, however monopods strapped to a camera/lens are allowed (so not much changed). The rules aren't limited to photographers either, event staff have also been instructed to keep photographers' line of sight clear, especially when a play is in progress, and walk behind them whenever possible. Check out a video of the incident here and images prior to the collision. What do you think? (via PP)
Photographer Turns a LEGO Brick Into a Working Pinhole Camera
This is really neat: Colorado State student Ryan Howerter created a crazy small pinhole camera out of a single 2×2 Lego brick, literally a Lego figurine's camera! He describes the camera as, "a piece of brass shim with a pinhole cut in it, with tape to cover the bottom of the brick. The brick's tube has been cut out, and the photo paper just rests in the back of the brick." It could shoot film too but he can't seem to properly develop a piece that small so he's sticking with photo paper for now. I need to make one of these! (via CNET)
Nikon's New D750 Joins DXOmark's Top 10 Sensor List
Moving on to bigger and better cameras, Nikon's new D750 is now the 6th camera to make it to the top 10 of DXOmark's sensor list. The new body now ranks as #8, falling right behind the D610, scoring a 93. Do these rankings matter to you?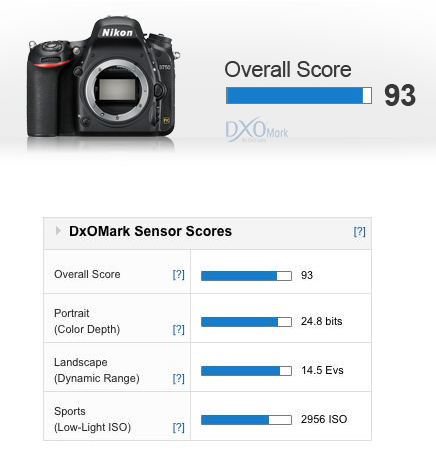 100-Yr-Old Photographer's Notebook Found in Antarctica
Traveling back in time, a photographer's notebook that's thought to be 100-years-old has been found in Antarctica. The book belonged to British explorer and photographer George Murrary Levick who was part of Robert Falcon Scott's last expedition to the continent from 1910 to 1913. The notebook is a "Wellcome Photographic Exposure Record and Diary 1910," and has Levick's name written across the front pages. The pages feature exposure settings and details about each shot like dates, subjects and locations. There's a behind-the-scenes video of how the notebook was restored from the Antarctic Heritage Trust which you can view below: (via PP)
Astronaut Chris Hadfield Reveals Secrets To Shooting Long Exposures In Space
Astronaut and fellow photographer Chris Hadfield explains how he took sharp hand held long exposures in space while traveling at a speed of 4.8 miles per second. What he does is uses his hand as a gimbal and tracks down in the direction of what he's shooting (ie Earth) and moves the camera at the same speed Earth is moving below him, all done in zero gravity of course. The only camera shake he has to worry about is his heartbeat, he says… Check out the full explanation below; crazy stuff: (via BA)
Indian Prime Minister Uses Photographer's Photograph without Permission
And finally, Cambridge, Massachusetts-based photographer Bimal Nepal had their image "stolen" by a head government figure, the Prime Minister of India. Well, last week, Indian Prime Minister Narendra Modi published a modified version of one of Nepal's Flickr photographs on his official Facebook page to wish his 23.4 million followers "Greetings on Dhanteras." It quickly got nearly 450,000+ Likes, 40,000+ shares, and 15,000+ comments; wow. No credit given, no permission asked–nothing. The photo remains posted, with nothing changed. What would you have done? (via PP)