If you didn't change this in your camera yet, you better do it now! RAWtalk Episode #109
Click Here to download this weeks show as an MP3.
This is what you need to change asap if you have not.
I could not figure out why I did not sleep until my alarm on Sunday and then I realized why. The clocks here in the US and part of Canada were supposed to be changed aka FALL back. That brings up one of the biggest mistakes many photographers make and don't realize it until weeks or months later. They forget to change the time in their camera and wonder why they are off by an hour. If you haven't changed your time stop what you are doing and go change it.

Have you entered to WIN the Atomos Ninja Star yet? We have been running a contest and you have until the end of this month to get your entry in. You can see the full contest rules right here. https://froknowsphoto.com/atomos-ninja-star-contest/ Right now we have under 10 entries so you have a better shot at winning this if you simply try and don't wuss out.
Stephen and I discuss our trip to NYC for the annual PPE Show. We chose not to shoot any content up there since we already did our show coverage from Photokina in September.
We hit you with the weeks Photo News recap followed by FLYING SOLO the one thing that the world can agree on that they like, well maybe.
I hope you enjoyed the show. The show would not be possible if it wasn't for good people like you as well as the shows sponsors who fork over the money to allow us to continue to bring you bigger and better content. Thank you RODE Microphones, Atomos, Allen's Camera and all the companies on the Wheel Of FRO, we greatly appreciate your help.

Here's all of Stephen's photo news stories in detail:
Amazon Giving Prime Members Unlimited Cloud Storage
Amazon Prime members will now get unlimited photo storage at no extra cost! The cloud-based storage service is currently available and will allow you to sync and view your photos from anywhere. There's a mobile app, windows application and in-browser access for those of you looking to reap the benefits. Head here to sign up.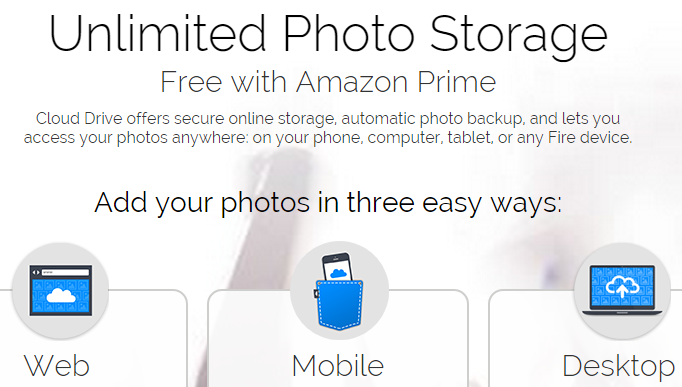 Sony Reveals New Professional Service Called PRO Support
In line with Canon's CPS and Nikon NPS programs, Sony has jumped on board and announced their own new professional service line called PRO Support. The service costs $100 a year and will get you free maintenance, phone and email support, special event invites, 3-day repair turnaround services, and a "loaner camera" if yours is being repaired. Another bonus is that you could also grab "evaluation loaners" which is Sony's try-before-you-buy service for PRO members. Not just anyone can apply though, there are two requirements: you must own two Sony Alpha full-frame interchangeable lens cameras and three Sony Zeiss and/or G-Series lenses, and you must be able to prove that you're a working professional photographer. Do you qualify? (via PP)

Kodak Firing Back at GoPro with their own Action Cam
Kodak has released their own action cam that they're calling the PixPro SP360. The new camera sports a 16MP sensor capable of shooting a 360-degree view. The camera, like GoPro, pairs with your smartphone via WiFi for live viewing and other functions. The capture view options include various modes, including ring, front/rear, 180 degrees, 360 panorama, globe, and dome. It also has different camera modes like timelapse, 10fps burst mode and motion detection. It comes with a waterproof and dustproof case that looks exactly like GoPro's and claims to be freezeproof up to -10 degrees Celcius and shockproof up to a two meter fall. As far as storage goes, it has a MicroSD slot. Price wise, it is going for $350. Will this be replacing your GoPro? (via GG)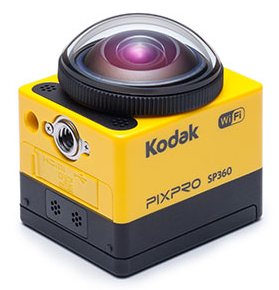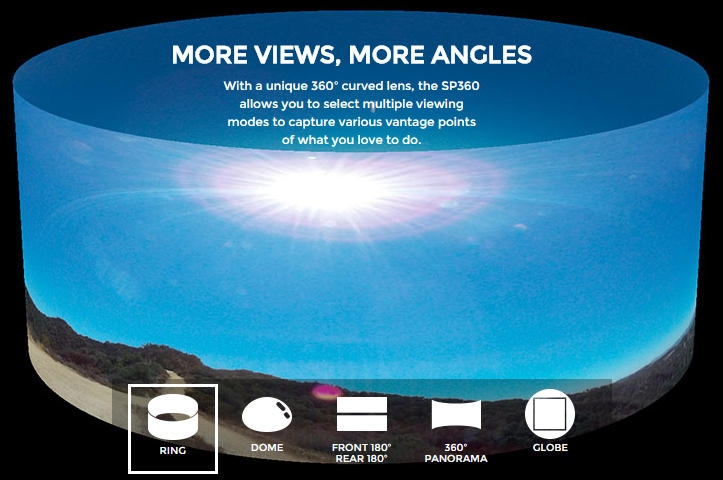 Another New Camera Drone, But This One Involves a Leash
Introducing the Fotokite, which basically is a new type of drone that features a leash, essentially turning it into something like a balloon. No major controls on this thing, it's literally like your personal flying pet. The only controls it has is turning it on by flicking your wrist, and telling it to fly lower or higher. The downfall is now all the newer drones have already implemented this idea into their hardware with the new "follow me" options, which is the same principle minus the leash. However, the Fotokite shares fundamental attributes with conventional kites and will likely be regulated as such. The current FAA UAS (Unmanned Aircraft System) roadmap explicitly excludes tethered systems from the definition of UAS. It's not out yet but you can subscribe to their newsletter here to get notified when it's released. Is this already dead in the water? (via TED)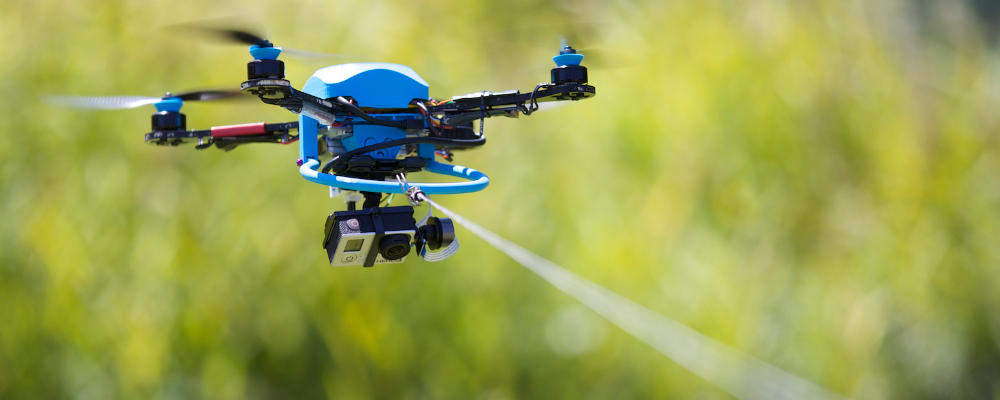 Photographer Hides In Trashcan, Gets the Shot
This next news piece is fun: a photographer hid in a small trashcan to get candid photos of a proposal. Now don't get the wrong idea, he was hired to do this–he's not a creep or anything. Photographer Chance Faulkner did the candid engagement shoot and wanted to stay hidden to not give away anything so he did just that. This trashcan was tiny too, hopefully it was his own and not a random park trashcan that's been used for decades…Check out the photos from the proposal here. (via PTBOC)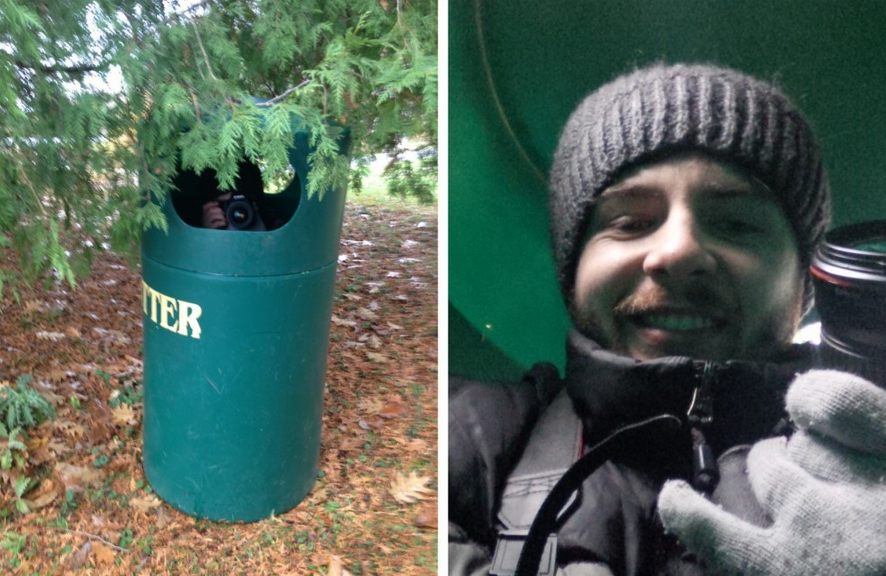 Photographer's Image Used In Political Ad Without Permission
Photographer Mark Osborne discovered that one of his images was being used in a political ad campaign, one of those political flyers that everyone hates including myself. Now the image used was actually a screen grab from a video that Mark took for the attacked opponent on the flyer, who was running for a seat on the State of Alaska House of Representatives. Mark was annoyed by this, as anyone would be, and shot a response video explaining the situation, and basically saying he plans on sending an invoice in to that particular party (in a joking manner). The invoice was for $2500 for those wondering; he says he's charging more than usual to have his work featured on an attack ad because of how distasteful they are to him. I agree Mark. Check out his video response below: (via PP)
FAA Bans Drones Over Major Sports Stadiums
More drone news: this has to deal with the legality of flying camera drones over major sport stadiums. The FAA posted a statement warning that drones are not to be flown around any big stadium. They say you can't fly it closer than 3 miles and less than 3,000 feet above a stadium. The penalty? You can find yourself facing a serious fine and/or jail time of up to a year; ouch. Specifically, the ban applies to MLB, NFL, NCAA, and motor racing stadiums, as long as the stadium seats at least 30,000 people. Do you agree with this new law? (via Engadget)
South Park's Latest Parody: Camera Drones
Privacy has always been a big issue with camera drones, so much that South Park dedicated last week's episode to making fun of drones. The episode revolves around Craig's Mom, who Cartman films naked after he flies a drone next to her window. Next, the town of South Park ends up doing a "neighborhood watch" program which in turn gets everyone a drone to monitor the other civilian drones, which ends in those neighborhood watch drones then peeping in everyone's window. The police then get involved and have "police drones" followed by "army drones" to shoot down everyone else's drone. There's a lot more to it that I don't want to give away so you can watch it for yourself by clicking the screenshot below. Fun fact too: the drones are clearly mimicking the DJI Phantom!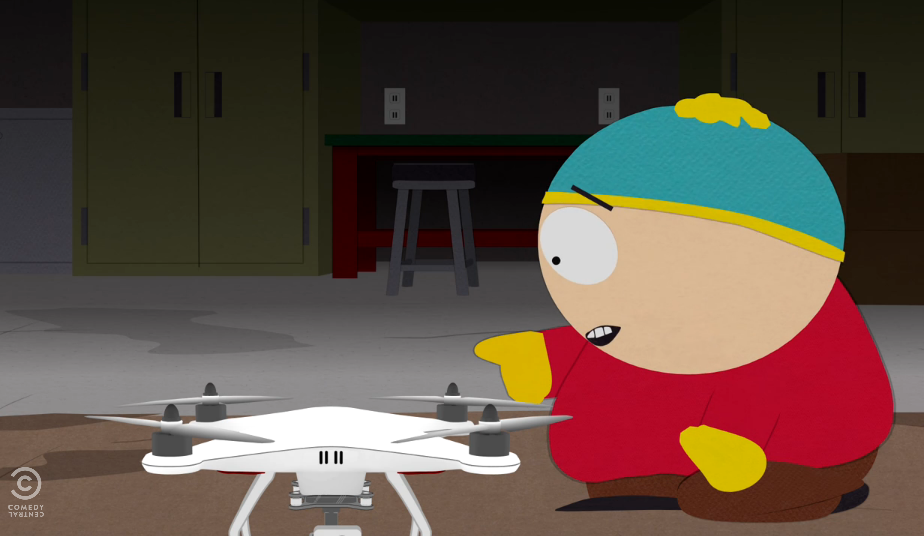 Sony To Release 8K Mirrorless Camera?
Sony is rumored to be working on an 8K mirrorless full frame camera that will supposedly arrive by 2016. Rumor site Sonyalpharumors is reporting the rumor, saying two "good sources" have informed them of it. The new camera is said to be designed after the Sony A99, so it will have a DSLR-like body. Do you think this will become reality? Is 8K the next big thing? (via SAR)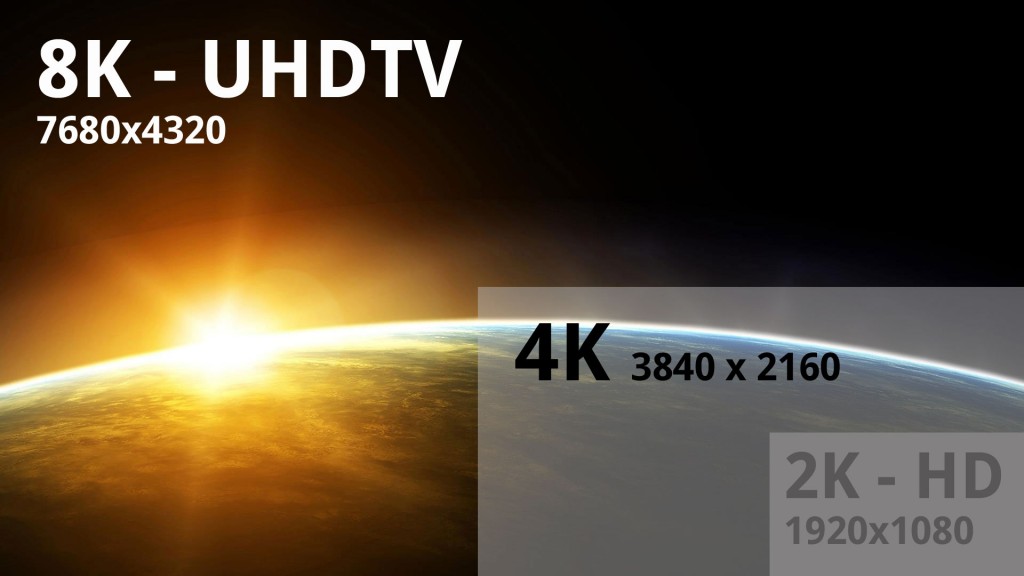 University Uses Photographer's Image in Facebook Post, Doesn't Believe it's Infringement
Yet another stolen image story: the University of North Carolina Chapel Hill has allegedly used photographer (and alumni) Justin Cook's image without permission. The image was taken from his wife's wedding photography website and was featured as a post's cover photo for the Psychology department's official Facebook page, seen below. Not only that, but after he contacted the University about it, they replied saying they didn't know it wasn't free to use–WHAT?! He received back a message from their lawyer's saying the image had been removed from the page, however, they do not acknowledge that it was infringing upon copyrights as they couldn't have known the image was not free to use. He got the NPPA General counsel involved who sent a follow-up letter to the University saying their response was very unprofessional and explaining how their use of the image was indeed infringement. The university replied again, still holding their position that it wasn't copyright infringement. I think it's time for some legal action to happen… (via CFA)
Update: The school finally gave in and agreed to pay Justin.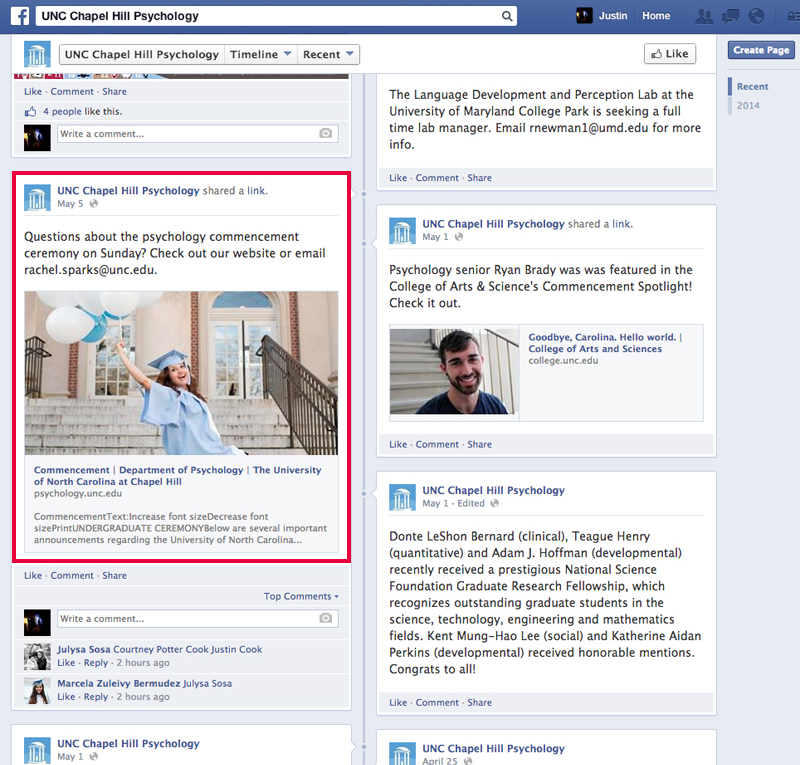 Atomos Announce New Mobile Power Station
Atomos have announced a new power station that uses camera batteries to power three devices on location. The device sits between your camera and the tripod, similar to a battery grip, with a 1/4-inch screw adapter. It has 3 DC power outputs and two USB ports and uses two Sony L-series batteries, which every Atomos product uses. However, there are adapters available so you can also use your Canon LP-6 and Nikon EN-EL15 batteries which is certainly a plus. It features LED indicators on the front to showcase the battery level. When you do need to change batteries, the device allows you to hotswap, meaning you can take an individual battery out and replace it without cutting power to the connected devices. It's currently available for pre-order for $295 and will be available later this month. What do you think? This will certainly be a new addition to DigiRichie's bag.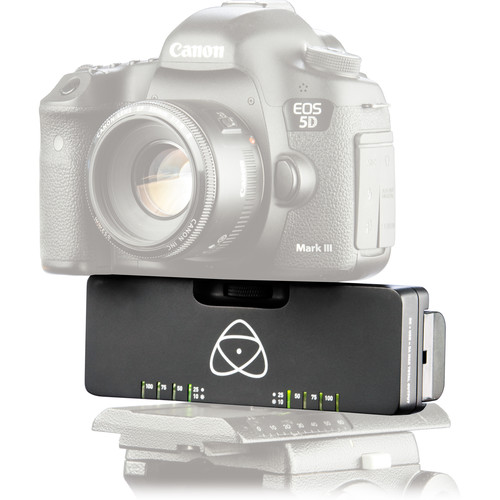 Drone Films at an Operational International Airport with Permission
Even more drone stories: for once a drone was given access to film at an operational airport, the Mexico City International Airport to be specific–Mexico's busiest airport! Drone videography business PostAndFly captured the beautifully-shot film to celebrate the Air Traffic Control Agency there. The video features the overall airport of course, including various shots of aircraft landing and taking off which is most likely a first for a camera drone. Could you imagine landing on a plane seeing the drone next to the plane? P.S. Don't try this in the U.S… (via PP)
"Top Down Shooter" Video Game-Type Short Film Shot with a Drone
And finally, another fun video, this time by the team over at Corridor Digital. Titled "Top Down Shooter", they recreated a classic video game-birdseye-view look with a camera drone–a DJI s900 to be specific. Check out the final flick below along with a behind-the-scenes video of how they did it below. They rented a paintball post-apocalyptic-themed field which was perfect for this. Neat, right? (via FS)