The "Secret" to making it as a photographer revealed - RAWtalk 111
Download this weeks RAWtalk Episode as an MP3 right here.
Every few weeks I ask for Flying Solo questions and this weeks line of them had a recurring theme. The majority of the questions had to do with how do you make it as a photographer. How do you get more Facebook interactions. How do you do better SEO. How do you get more people to want to pay you. No one said photography was going to be easy but there is one surefire way to get people to pay attention and that is to do quality work. Quality work trumps all!!!!
If there is one so called Secret Rule to being successful at photography it would be that Quality Work Trumps ALL. Everything starts with quality work. If your work is subpar it will not resonate with people. So no matter how much SEO, Facebook advertising, begging and pleading you do, if your work is not quality you will not get the job.
Please do not be scared away by that statement because for the longest time I myself was doing subpar work. The first few years I was shooting no one would hire me not because of my age but because my work was not up to par, yet. Yet is the key word there, it took me a good 8-10 years of shooting to actually start producing "Quality" work. If you thought the jobs would just show up a few months after starting you are mistaken. There are always those few that bust through quickly but for every one of those there are thousands who have to take the long road.
One of the questions I posed to you guys is would you like me to put together some sort of guide to help you navigate the business side of photography? Like I said in RAW talk this guide won't tell you the "secret method to being a success" as I don't think anything like that exists. But what it will do is give you the tops and tricks I personally use day in and day out to try and make it as a photographer.
The FroKnowsPhoto 2014 Holiday Contest and SALE is in FULL SWING and you can take advantage of that right here http://bit.ly/fro2014sale . All t-shirts are on sale for only $11.99 each and each order will come with a Wheel Of FRO Scratch off card for your chance to WIN one of 47 prizes valued at over $7,000.
As always we had Photo News, Gear Of the WEEK and the Wheel Of FRO.
Thank you to RODE Microphones, ATOMOS, everyone on the Wheel Of FRO and you guys for your support.

Here's all of Stephen's photo news stories in detail:

Adobe released an update to Lightroom–Lightroom 5.7. They updated Camera RAW as well with 8.7 so it now supports the latest cameras like the Canon 7d Mark II, Nikon D750, Fuji x100T and much more. The newly updated software also now includes tethering support for the Nikon D4s and D810 for you studio shooters. Furthermore, lens profiles have been added as well including the Zeiss Otus 85mm, the new GoPro lens, the iPhone 6 and 6 Plus and much more. One of the main functions of the Lightroom update is that it now includes an Aperture importer tool (prior to this update you had to download a separate plugin). And finally, the last update has to do with Lightroom's sync features. Comments and likes left on Lightroom web now sync to the Lightroom desktop catalog, and can be read across all your devices. So go and get your update on!
The first photo ever taken on a comet has been released. Rosetta finally got to Comet 67P after a 10 year journey, releasing its lander Philae onto the surface. Unfortunately, the lander bounced around and is nearly done because its now in a shadowed area of the comet not getting any power or light to its solar panels but–we do have a picture now! It sent down a 360-degree panorama from its CIVA-P imaging system which you can view below; remarkable. (via PP)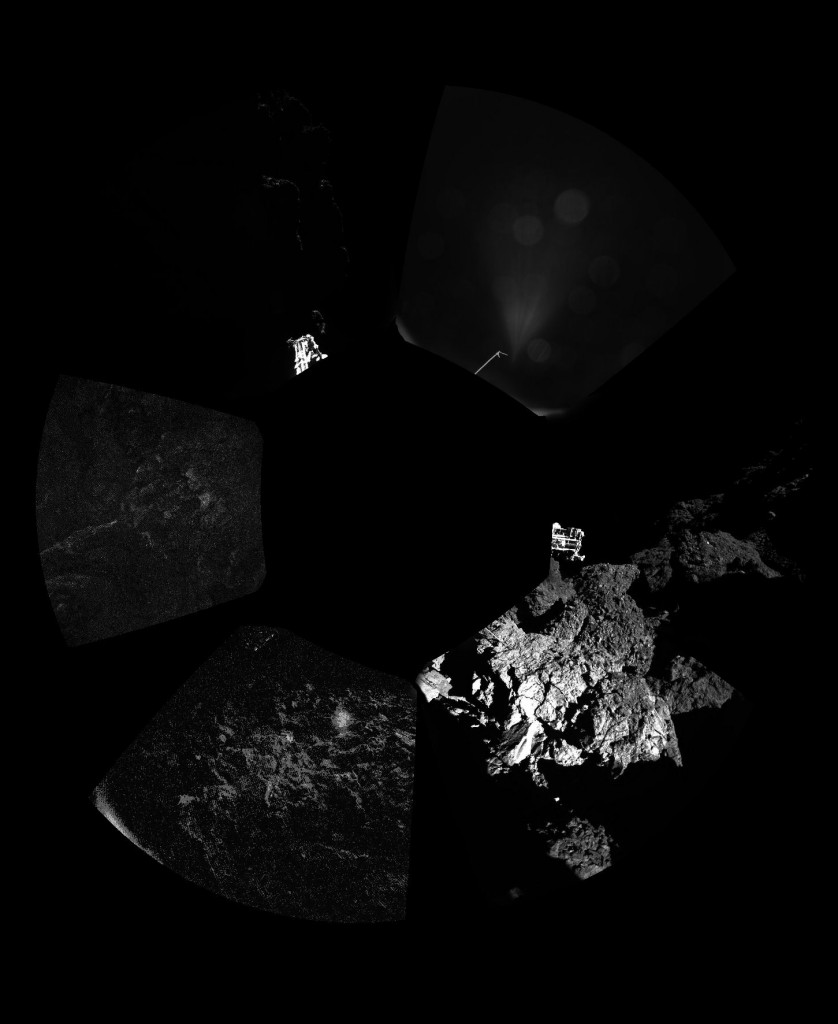 These are the best: a new photo series turns superheroes and villains into 16th century portraits. Called "Super Flemish," the series features Darth Vader, Spider-man, Captain America, The Joker and much more posing with 16th century-like attire of their original costumes along with lighting, backdrop and more mimicking that time period. The lookalike actors for this are spot on too, or they did an incredible Photoshop job–probably more the latter. Click here to view the full series; which is your favorite? (via LS)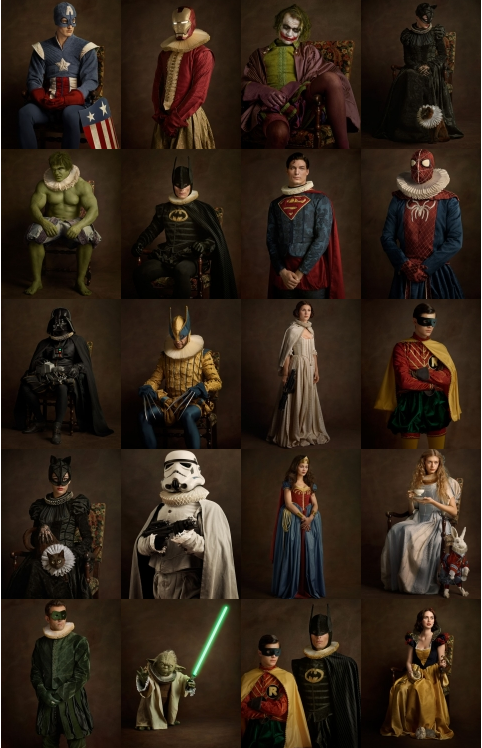 Photos:  Sacha Goldberger
Popular legal document app Shake has been updated for photographers and now features a new image and model release template. The new image release grants full right to the photographer to use and edit the model's image, which you can tweak inside the app when constructing the agreement. You can easily alter any part of the agreement through the app's step-by-step form when you create the legal document as well. In addition to the signatures at the end, the form also lets you attach a photo of the signer or whatever you want via your smartphone's camera roll or you can take a picture from inside the app. It will then email you both a copy. It's currently a free download for iOS and Android so click to get your download on. I've personally tested it out and it seems to be one of the best apps for this, very flawless. (via PP)
Google is developing a photo recognition program that automatically inserts it's own caption of what exactly is going on in the photograph. Scientists at Google Research and Stanford University have teamed up for this project which doesn't simply suggest tags or words, but inserts a complete caption. This is how it works: there are two synchronized neural networks: one for breaking apart the image pixel-by-pixel, and another for sorting through language to produce a description of the scene. It then uses a database of already captioned images to make its final decision on what caption to use. It gets smarter and smarter too as more images are introduced into the library; hello Skynet. (via Engadget)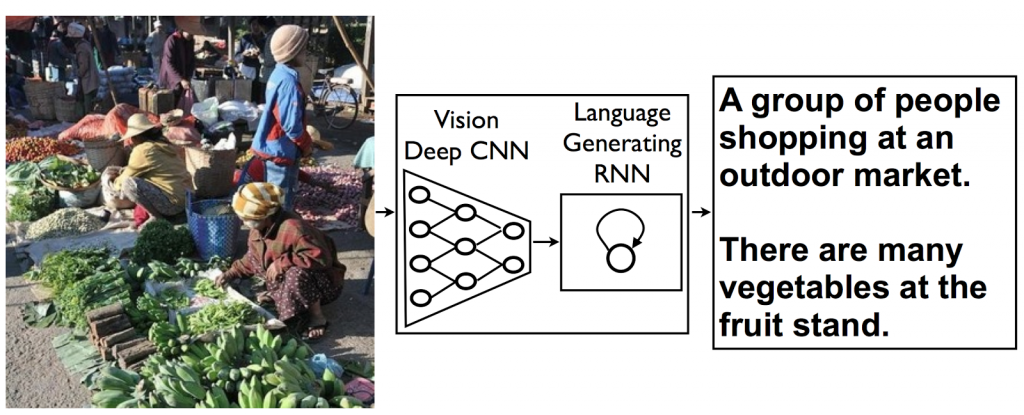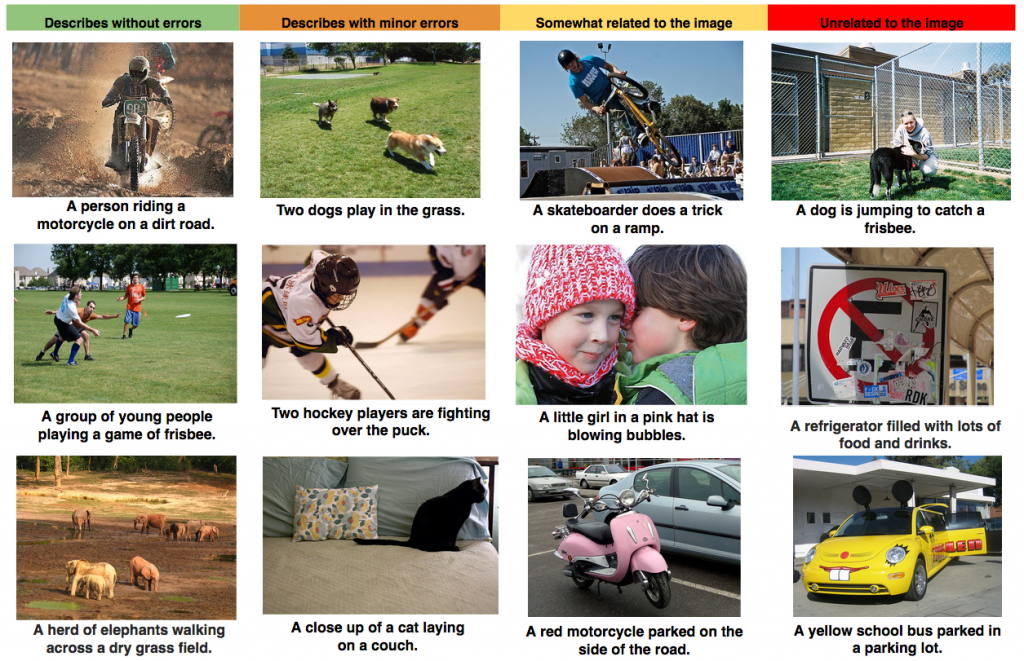 Sony has announced the world's first stacked CMOS sensor with image plane phase detection called the Exmor RS IMX230. The new sensor promises to bring crazy fast AF tracking and better HDR to smartphone cameras. The new 21MP 1/2.4-inch CMOS sensor stacks the BSI pixels on top of signal processing circuitry which Sony says will produce "superior image quality and high functionality in a compact size." The new sensor will now support HDR video at 4K resolutions and features 192 phase detect AF points. It'll start shipping in April of 2015 so we'll be seeing this in the next round of smartphones. (via ISW)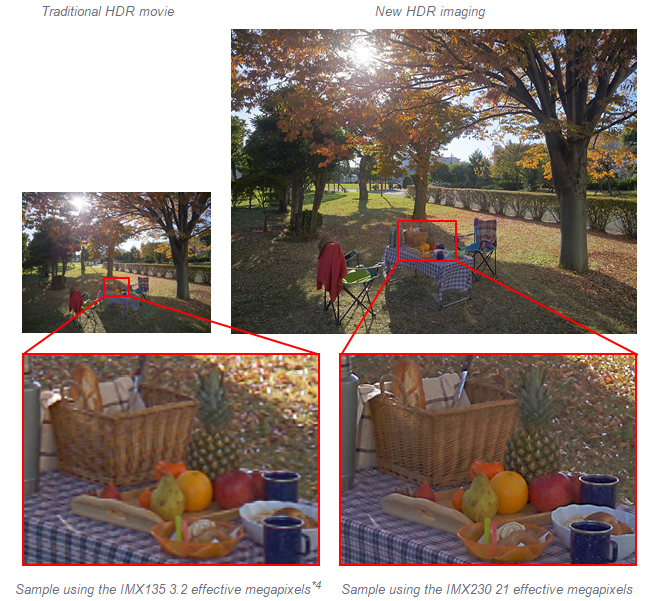 The anti-theft service Lenstag used its data to create an infographic featuring a list of the top stolen gear items along with top places people steal them from. The top overall camera stolen is the 5D Mark III and top lens is the Canon 24-70 2.8L II. Regarding places, most theft happens out of your car or at home burglary, with the US, UK and Italy being top countries and Rome, London, and Barcelona being the top cities. Some other notable mentions: the Nikon D700 and D800 also top the list along with the Macbook Pro 15.4″ laptop with Retina display and the GoPro Hero 3+ Black Edition. Just another reminder to sign up for Lenstag… (via PP)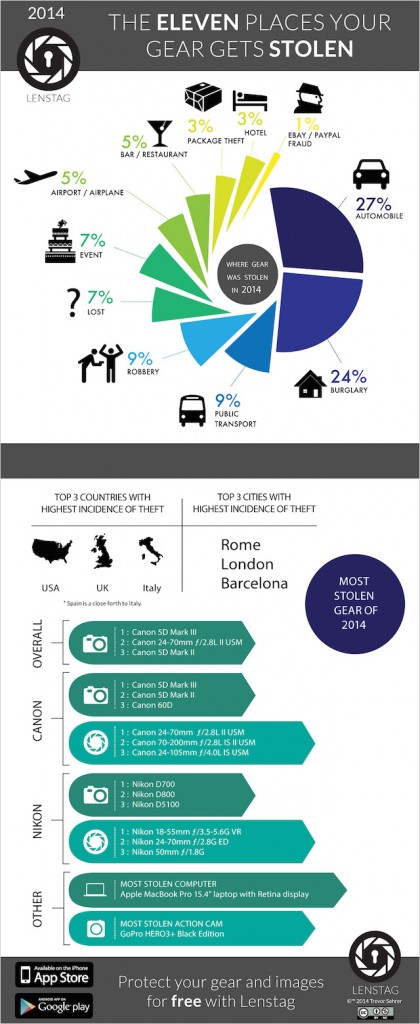 Sony has announced an upgrade to the A7 with the A7 II. It sports the same sensor and all but the main new feature is the 5-axis in-body stabilization. The new feature lets you reduce shake on video and photos regardless of what lens is used, and is said to reduce shake by 4.5 stops; wow. The camera's autofocus system has been upgraded too, which uses the same 117 phase and 25 contrast points, but Sony claims it's 30 % faster with 1.5x better tracking performance. From a design standpoint, the grip is much larger and the front panel is now magnesium alloy opposed to the original plastic design. Price-wise, it looks like it'll go for about $1600 with no confirmed release date just yet here in the states, but it's expected to ship on Dec. 5 in Japan. Does this interest you? (via DPR)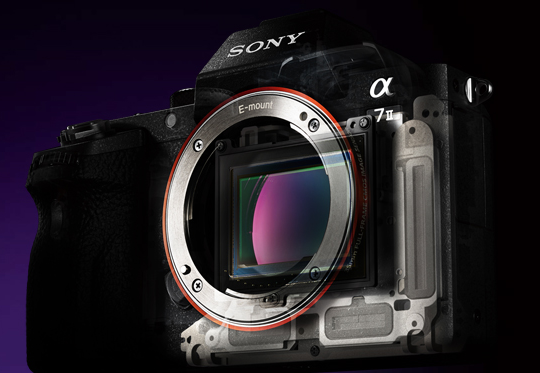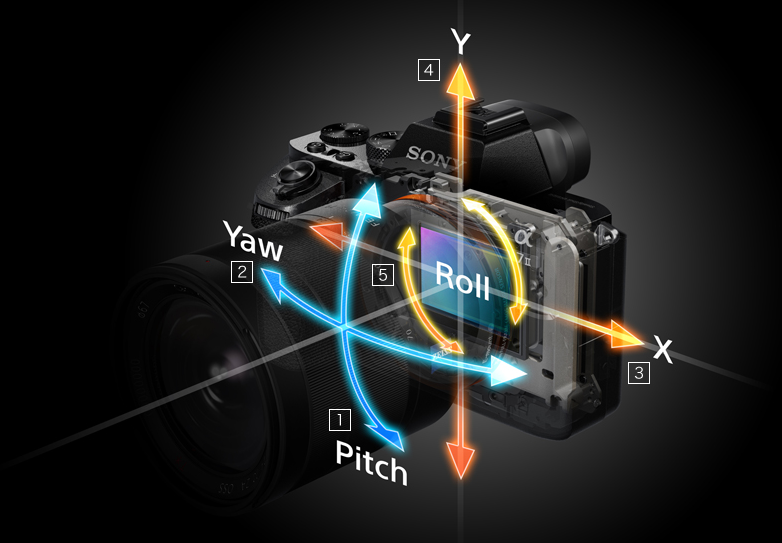 A photographer named Peter Liepke released an interesting photoset called "Above & Beyond" using a 19th century process. The classic looking images are of New York City, with his goal being to capture the emotion of seeing the city for the first time. He used platinum/palladium and gum bichromate processing which showcase throughout the photos. The series is currently up at Gallery 270 in New Jersey through Jan. 17. It's really cool because the prints almost look like sketches! Click the poster below to check out the images.: (via PP)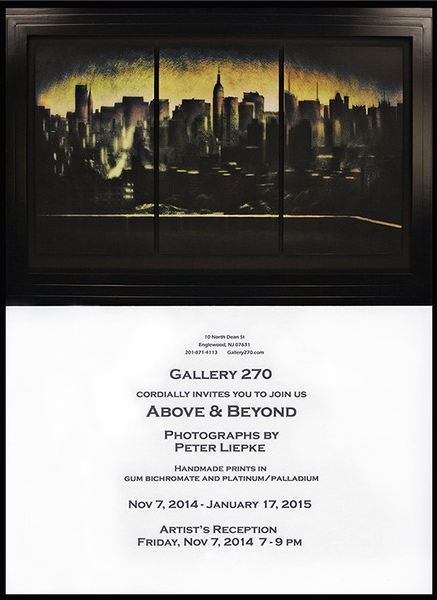 A camera store took that ultra rare Nikkor 6mm f2.8 lens and and recorded sample footage from it. The people over at Photografica in Denmark are selling the lens on eBay, which we've talked about before, but this listing is different because it features sample footage shot on a D4s. The field-of-view in the video is a whopping 220 degrees–almost seeing behind the camera! They even go through the lens's 5 built-in filters: Skylight, Medium Yellow, Deep Yellow, Orange and Red. If you do want to get your hands on this, it's currently going for $62,000 with about four days left to go… (via PP)
Speaking of rare gear, Nikon Japan announced a limited edition gold-tipped version of the black Nikon Df. Now it's only gold-painted around the edges so it's much more affordable than that all-gold Df we talked about a few weeks back. To go along with the camera body, Nikon is also introducing a number of gold accessories, including a gold edition of its 50mm f/1.8 lens, a gold shutter release and a matching strap. It'll have a limited run of 600 bodies and will cost $2,685, with the kit edition will cost $2,870 and will have a 1000-unit run. Some how it actually ends up being cheaper than the normal Df…The new version will only be available in Japan though and will arrive by the end of the year. (via PB)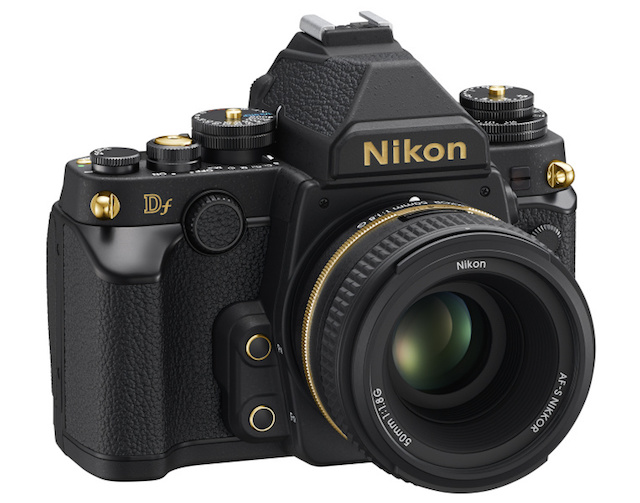 There's another mobile printer that's set to be released called Prynt–with a "y". Essentially this is a mobile phone case that turns your smartphone into an instant camera. The case-like printer comes with an app too which connects your phone. The coolest part though is that when u snap a picture from the app, it actually captures video of the moments right before you took the image so when you look at the photo through the app, it follows the photo also showcasing the video on the print, something similar to that of a physical Snapchat. It can print 10 pictures at a time, with the current battery giving you only 30 pictures. You'll be able to buy paper directly from the app which they're saying will be about 30 cents a sheet (great price!). It's currently only a prototype however, but will receive a Kickstarter in the near future and will go for $99. Will you be pledging? (via TC)