LIVE from USFSP in Florida it's Mobile RAWtalk Episode #117
Download this weeks RAWtalk right here.
Coming to you LIVE…. (to tape) from the University of South Florida St. Pete it's another Mobile RAWtalk. That's right, we were in Florida for the latest RAWtalk because I was invited onto the GRID by Scott Kelby.
A HUGE thank you goes out to Nathan for helping set up everything on the campus and to Sam Hamberg for helping rest the cameras and more during RAWtalk.
This weeks Episode is Sponsored by ATOMOS. We used the Atomos Ninja II to record for over an hour and a half without having to rest the camera. That right there is worth the price of admission. You know how you are limited to only 29:59 of record time on most DSLR's? The way around that is to use an ATOMOS which not only lets you record none stop but gives you an even higher quality video to work with than the camera itself. Atomos has units that fit in the pocket to the latest and greatest the SHOGUN which will record 4K, for more winning!!! For more info please check out Atomos.com
There was a RANT, fun with the people in attendance, laughing, crying, earmuffs and who brings their toddler to one of my shows? Stephen has his photo news and we still spun the WHEEL OF FRO.
Be sure to follow me on Snapchat at FroKnowsPhoto. Don't forget to subscribe to the Podcast on iTunes to be the first to get each and every new episode.
Enjoy the show.

Here's all of Stephen's photo news stories in detail:
Google issued a major update to their Translate app which now translates words in pictures by simply using your phones camera. The new technology works by just pointing your camera at anything with words on it, which it then overlays the language that you want to translate it to. It won't work for every language however. Currently it's limited to seven languages including English, French, German, Italian, Portuguese, Russian, and Spanish, but it will be updated with more in the near future. Google Translate is still a free app available in the App Store. (via LH)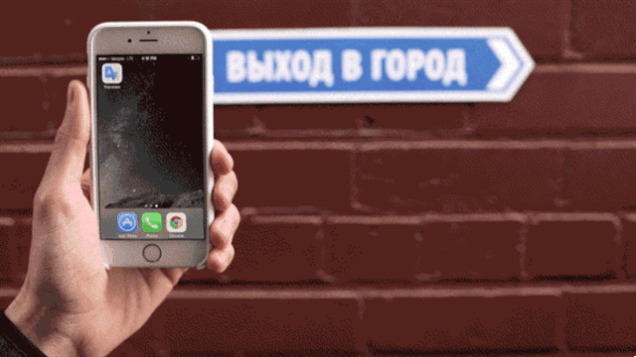 Architecture photographer Mike Kelley put up a video tutorial on how to retouch a hotel room shoot in just 10-15 minutes. He used a composited image that he took in the Bahamas last year for one of his FStoppers workshops, where he's seen running around light-painting the room. It's amazing how much work goes into a single image. This is how the pro's do it kids! (via FS)
Fuji released two new mirrorless cameras last week: the X-A2 and XQ2. The X-A2 is a "Selfie ready" compact camera which features a 175-degree 3-inch tilting LCD screen that flips up for the perfect selfie. Spec wise, it sports a 16.3 megapixel APS-C sensor with an EXR Processor II, an ISO range of 100-25,600, WiFi-enabled, has the "classic chrome" film simulation that just about every Fuji camera has now and more. They introduced two new kit lenses with this release as well: the XC50-230mm II F4.5-6.7 OIS and XC16-50mm II F3.5-5.6 OIS, what a mouthful. The new camera will be available next month with the price tag of $550 for the 16-50mm kit. Fuji announced the XQ2 as well which is basically just an XQ1 spec wise, with the addition of the classic chrome film stimulation mode. This one will go for $400 and also be available next month. Will you be investing in either of these?
This is an incredible find and my personal favorite news story this week: 31 rolls of undeveloped film from a soldier in WWII have been discovered and processed. Photographer Levi Bettweiser is the man behind the recovery effort which he calls the Rescued Film Project. All of the 31 rolls were shot by the same soldier in the war, which were auctioned off in Ohio at the end of last year. Some of the rolls were labeled with locations and even poems, but he doesn't know who the actual photographer/soldier was. There's a whole behind the scenes mini-documentary about the project and how Levi recovered the roll at his home lab along with some of the black and white images which you can view below (click on the image to view the entire gallery): (via PP)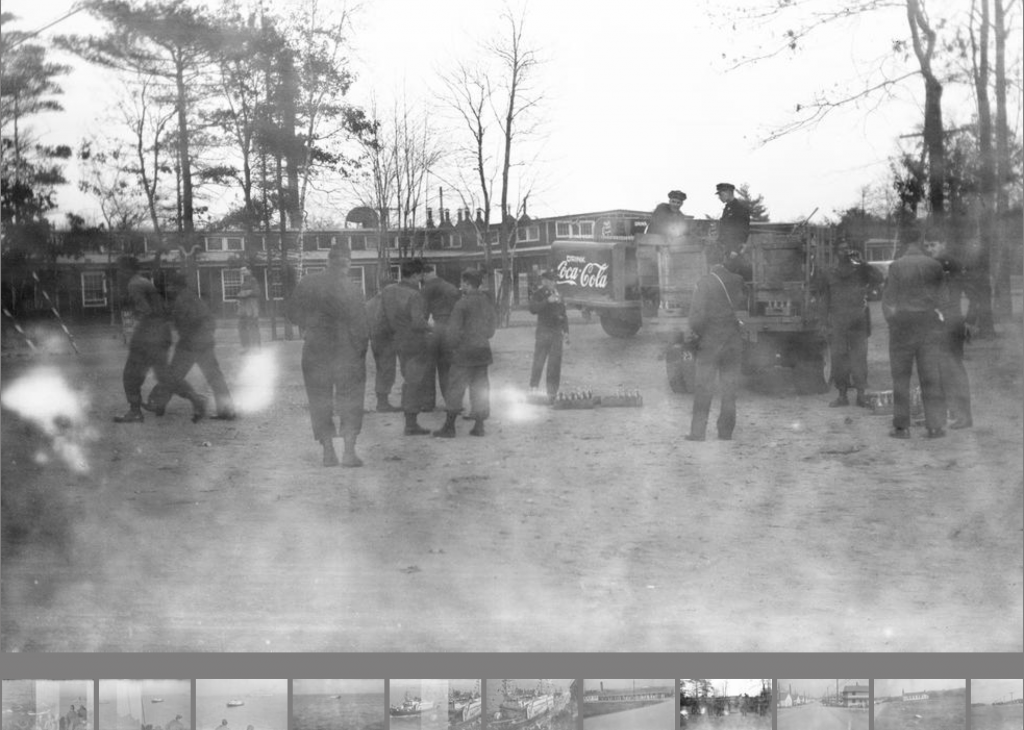 The World's largest camera will become a reality after it got even more funding this past week. The 3.2 Gigapixel camera got the appropriate funding and will now be built for the Large Synoptic Survey Telescope as scheduled. When completed, the camera will be the largest digital camera ever made, which will be the size of a small car and will weigh about three tons. The giant sensor that will be used inside was made by combining 189 individual CCD sensors (why not just make on big sensor?). The camera will start functioning and taking photos and videos of the night sky in 2022, so it will be some time until it's fully operational. Once operational, it will capture more than 800 15-second exposures of the sky on a nightly basis, with each exposure covering 49 times more sky area than the moon, with 6 Petabytes of data being recorded each year; wow! (via PP)
Google's Project Ara is a modular phone that lets you swap out different cameras. Not just cameras either, the modular system lets you swap almost all of its components including the screen, creating the perfect custom smartphone for yourself. Google says you'll be able to "upgrade different parts of your phone when you need too. Replace a broken display. Save up for a high-end camera. Share a module with your family, or swap one with your friends. Now you don't have to throw your phone away every few years." People (photographers) are hoping for larger sensor modules or even swappable mini lenses. They're currently on their 3rd version of the modular phone and say the pilot program is set to roll out in the near future. Would you ditch your <insert phone name> for a Google modular phone? I would… (via Engadget)
A new Arkansas bill filed last week criminalizes certain camera drone usage along with the possession of photos captured during said usage. The bill, titled "Concerning The Use Of An Unmanned Vehicle Or Aircraft That Captures Images; To Create The Criminal Offenses; To Provide For Civil Liability," was written by Representative Justin Harris (can that name be any longer?!). It generally makes all camera drone usage illegal, using wording such as, "a person commits the offense of unlawful use of an unmanned vehicle or aircraft to capture an image if the person knowingly uses or authorizes the use of an unmanned vehicle or aircraft to capture an image." However, there are a number of "exceptions." The photographer is fine if the drone was used: (a) with permission of the owner/occupant of the property in the photo, (b) with a legal warrant, (c) by law enforcement, (d) for fire and/or rescue operations, (e) without magnification from no more than 6 feet above ground, and (f) on public land. Not just using the drone would be illegal either, but also possessing and distributing photos taken from it would be an offense and puts you at risk of civil lawsuits and $1,000 for each photo of a person or property photographed unlawfully; ouch. Read the entire 3-page bill for yourself below, what do you think? (via PP)
This is pretty cool, a stop-motion animator reconfigured a 1980's Nintendo Power Glove to help with his filming workflow. He basically uses it as a monitor playback remote, replaying the footage he just shot to make sure the animation is smooth. The animator put up a behind-the-scenes video showcasing how he reconfigured it and how he specifically uses it which you can view below. Do you remember the Power Glove? (via DT)
Leica gave 140 third and fourth grade kids a blank camera template and asked them to "unleash their creativity" and create new designs for a couple single edition M Rangefingers. Two cameras were actually made with the new skins too, one featuring a rainbow theme and the other having a dragon-medieval theme. Both cameras are being shown off at Leica's Leitz Wetzlar Park location for the rest of the month and will be auctioned off with 100% of the proceeds going towards a charity called Kinderlachen (which means "children's laughter"). The one-of-a-kind cameras will most likely go for more money than you could imagine… (via LVL)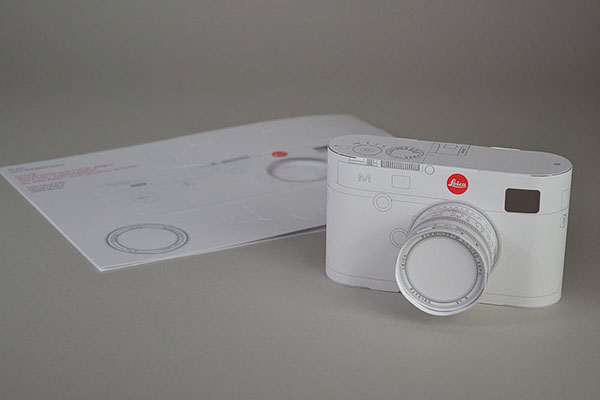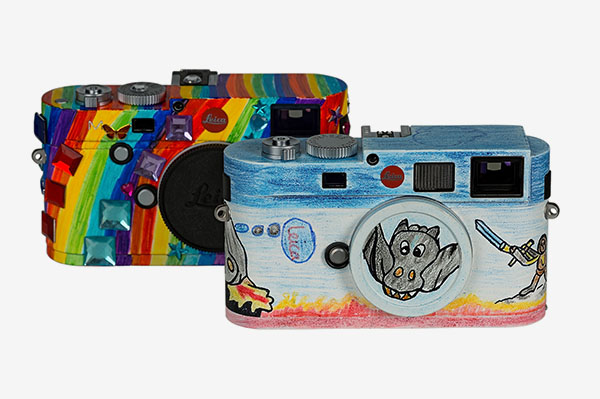 A group of timelapse photographers teamed up this past New Years Eve and released a video showcasing various different timelapse angles of the ball dropping in NYC. The group, simply called the Timelapse Group, staged themselves across various rooftops to get the footage. They did a video last year as well, but are much more proud of this year's film. Take a look below: (via FS)
Yet another modular system, this one is called LensRacks and lets you showcase your gear on your shelves similar to what a wine rack does for wine. The Kickstarted storage system was designed to "store and organize their precious investments with style." It's basically an aluminum rail which lets you interchange lenses, flashes and camera mounts out, creating your own display essentially. You can combine multiple rails onto a grid too so you can expand as you get more gear. A basic LensRacks kit comes with one rail, four lens holders, one flash holder, one camera adapter, and one rail stand, and it costs around $25. Pay $90, and you can choose up to 3 rails, 18 holders, and any of the rail stands. Right now the system is currently available for both Canon and Nikon shooters. So far, the campaign has raised about half its goal at $14,000 at the time of writing this article and has about a month to go to get the full $20,000​. Will you be contributing? (via PP)