This is How Much YouTubers Make: RAWtalk 121
Click Here to download this weeks RAWtalk.
One of the biggest mysteries on the internet is "How much do YouTubers make?". Well, I am one of those YouTubers so I share what I know to try and shed some light on this age old question. Be sure to check out the 47:58 mark and find out the answer to the question.
The whole reason I bring up YouTubers and how much they make is there was a change of the terms of services for what YouTubers can promote in their videos. This change is going to effect some of the biggest names on YouTube and as of now the new rules are pretty vague. I took a look at these new terms of service to try and decipher what you can and can't do.
Did you see Inspector Dale Cooper aka Stephen Sutter's Hedgehog? Isn't he so cute with the pricklers and cute face?

I asked Jaleel King to stop back into the loft to update us on what he has been up to over the past few years and what the next year has in store. If you missed the first time Jaleel was on you can check it out right here on Episode #18 https://froknowsphoto.com/rawtalk-18-bumping-wheelchairs/
PLUG ALERT. If you make videos online than you know how important quality royalty free music is. If you have been looking for a solution I have one in the way of AudioBlocks.com/go/fro which you can get for $99 for one year. Todd has been using them for the last two years and I have been a paying customer since early 2014.
Thank you guys for listening week in and week out.
00:00:16 – Intro
00:00:23 – Meet Inspector Dale Cooper!
00:07:40 – Photo News
00:47:58 – How Much Youtubers Make Rant
01:09:04 – Jaleel King Interview
01:26:35 – Gear Of The Week
01:30:48 – Wheel Of Fro
Here's all of Stephen's photo news stories in detail this week:
Man Discovers Facebook Hack That Could've Deleted Your Photos
Security researcher Laxman Muthiyah discovered a hack on Facebook that lets you delete nearly any photo posted on the social network. The hack was achieved by using Facebook's API and a mobile access token. He then used four-lines of code to request an album deletion for one of his albums, which ended up actually deleting his album. Laxman then tried the same hack on what he calls "a victim's" album and that deleted as well, realizing that it lets you delete not just his, but nearly anyone's album and photos. Now luckily for us, he let Facebook know of the vulnerability and in return was awarded $12,500. Facebook followed up with this message: "To be clear, triggering this issue would have required knowledge of the ID of the target photo album, as well as permission to view the album based on the album's privacy settings." Facebook quickly fixed the issue within two hours and now everyone's photos are safe, until the next hack is discovered…Laxman recorded a screenflow preview of how he did it which you can view below; this could have been really bad… (via Gizmodo)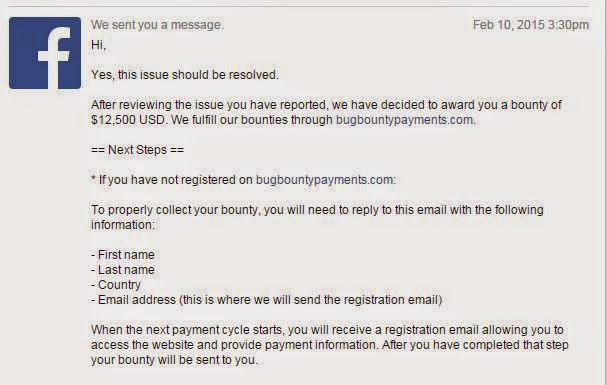 Olympus To Make Sensor Shift Technology Possible When Hand-Holding Camera
Olympus says they're working on making their sensor shift technology work even when the photographer is hand-holding the camera without stabilization. Olympus General Manager Setsuya Kataoka shared the plans, saying that they're also planning on making the high-res shot possible much faster too. Instead of requiring one second to expose the multiple shots, the future version will capture the images in less than 1/60th of a second. Olympus' new E-M5 II that was just announced can take a 40MP still using sensor shifting technology, however you need to be on a tripod. Instead of large sensors like the new 5DS, could this the future? (via DPR)
FAA Unveils Official Rules For Commercial Drone Usage
The FAA has unveiled its new official rules for commercial drone usage. The new guidelines are more relaxed than people expected too, which is certainly a plus. "We want to maintain today's outstanding level of aviation safety without placing an undue regulatory burden on an emerging industry," says FAA Administrator Michael Huerta. The FAA state that for small UAS's (Unmanned Aircraft Systems) weighing less than 55 lbs, operators must be at least 17 years old, pass an aeronautical knowledge test, and obtain an FAA UAS operator certificate. Operators will also be required to repass the test every two years to keep their certification up to date. These are the main rules proposed by the FAA in the press release:
-Line of Sight: "A small UAS operator must always see and avoid manned aircraft. If there is a risk of collision, the UAS operator must be the first to maneuver away."
-Safety First: "The operator must discontinue the flight when continuing would pose a hazard to other aircraft, people or property."
-Emergency Awareness: "A small UAS operator must assess weather conditions, airspace restrictions and the location of people to lessen risks if he or she loses control of the UAS."
-No Flying Over People: "A small UAS may not fly over people, except those directly involved with the flight."
-Altitude and Speed: "Flights should be limited to 500 feet altitude and no faster than 100 mph."
-Restricted Areas: "Operators must stay out of airport flight paths and restricted airspace areas, and obey any FAA Temporary Flight Restrictions (TFRs)."
The guidelines also state that UAS's cannot be used in a "careless or reckless manner" and that objects cannot be dropped from the drones. They're currently considering whether they should create a separate set of guidelines for "micro" drones weighing less than 4.4 pounds. The FAA is asking the public to weigh in while it makes a final call on this, with the proposed rules being open to public opinion for the few weeks. Check out the official document below. What do you think about the newly proposed rules? (via PP)
Man Takes "Dronies" In Mexico
Speaking of drones, a photographer named Alex Chacón documented his recent trip to Veracruz, Mexico with drone selfies (calling them "dronies") in a new short video he put together. He captured each moment and location with the drone by first being zoomed in on himself and then flying high into the air for a wide-angle view of the entire area. Check it out below, way better cooler than having a selfie stick! (via PP)
World Press Photo Disqualifies Finalists For Over-Photoshopped Images
Nearly 20% of finalists were disqualified for World Press Photo's Photo of the Year contest for breaking the post processing rules and basically over-Photoshopping their images. Danish photographer Mads Nissen has just been awarded World Press Photo of the Year 2014 for his photograph showing an intimate moment between a same-sex Russian couple. The image was also selected for first prize in the Contemporary Issues category of the contest. 17 photography industry figures were judging the entries. 5,692 photographers submitted images, with over 97,000 image submissions total. The 20% of the finalists–20 of the final 92 entries for the final round–were disqualified once the submitted images were compared with original files. "Our contest rules clearly state that the content of the image should not be altered," says Managing Director Lars Boering, "This year's jury was very disappointed to discover how careless some photographers had been in post-processing their files for the contest. When this meant a material addition or subtraction in the content of the image, it lead to the images being rejected from the contest. It seems some photographers can't resist the temptation to aesthetically enhance their images during post-processing either by removing small details to 'clean up' an image, or sometimes by excessive toning that constitutes a material change to the image," he says. "Both types of retouching clearly compromise the integrity of the image." (via AP)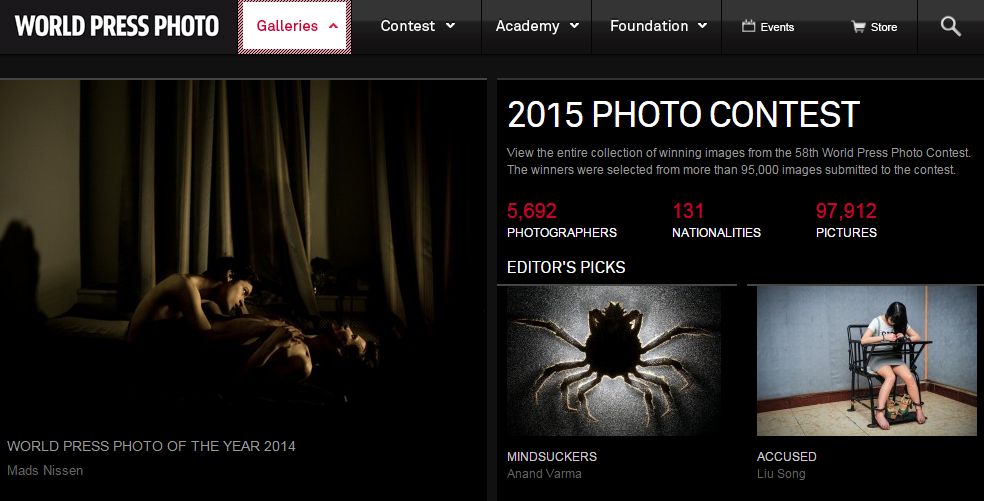 Top Cameras & Brands Revealed For World Press Photo Contest
Quesabesde revealed a breakdown of the top cameras used for the World Press Photo contest, specifically the finalist's images. Analyzing the EXIF data, the top three camera brands in order were Canon, Nikon and Olympus. The most popular camera used was the 5D Mark III with the 1D X coming in 2nd and 5D Mark II coming in 3rd. Other brands on the list include Mamiya, Phase One, Apple, Hasselblad, Leica and Ricoh. Having the Apple iPhone in the top list proves right there that you don't need all the gear in the world to take a great photograph! (via Quesabesde)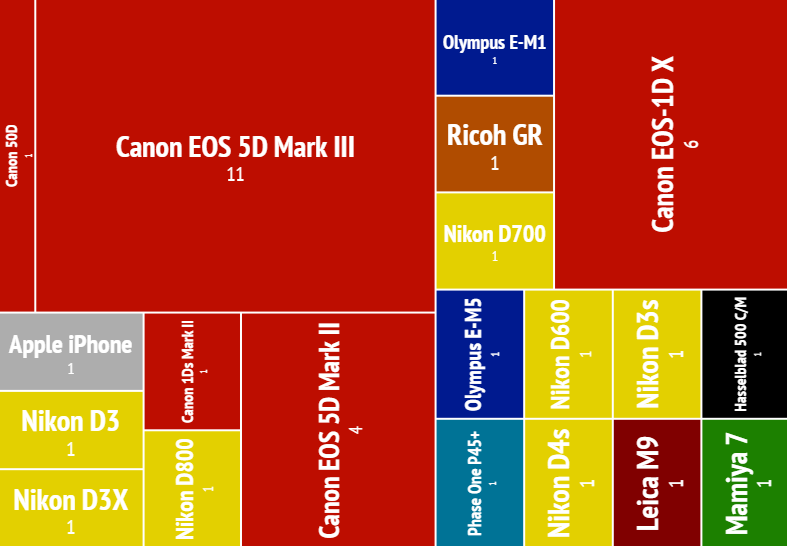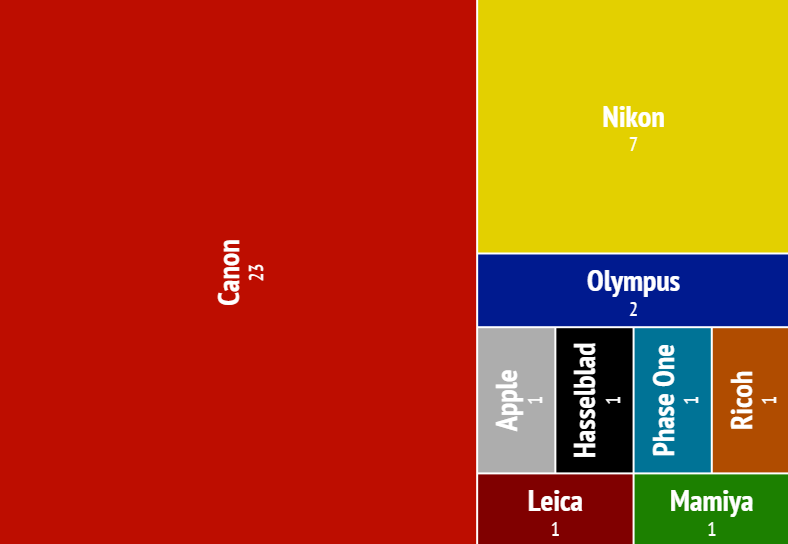 Toshiba Unveils 1st Camera Module For Google's Project Ara Phone
Toshiba has revealed their new camera module prototypes for Google's Project Ara phone, the first camera module thus far. The company is developing three different modules: a 2MP front camera and a 5MP & 13MP rear camera. This is the first step of the 3 step process, which is just having it function with the phone. Step 2 is adding features such as a memory module, NFC enabled module, etc. Step 3 is the "unique module" phase which is scheduled to be complete sometime next year. Toshiba posted a test video showcasing the camera module at work which you can view below. Will this be the new smartphone standard one day? (via MPF)
NASA's New Timelapse of the Sun Features 5 Years Worth of Photos
NASA unveiled a beautiful timelapse video that shows the sun aging 5 years. Their Solar Dynamics Observatory began observing the sun on Feb. 11, 2010, capturing more than a photo-per-second for 24 hours a day since then. They ended up with 200+ million photos and 2,600 terabytes of data, captured at 4,096 pixel squares. They put together a highlight reel featuring the best photos from the past 5 years to show what exactly happens on the suns surface, posting it in honor of the project's 5-year anniversary. They also have a full art exhibit at The Solarium at Goddard Visitor Center in Greenbelt, Maryland which features images of our sun photographed in both visible light and ultraviolet light. Check out the timelapse below; pretty amazing right?
Reuters Celebrates 30th Anniversary, Posts Slideshow of "Key Images"
Reuters is celebrating its 30th anniversary of its Picture service. In celebration, they selected their top 56 "key images"–photographs that have changed the way we see the world. They posted the 56 via a slideshow, along with their original captions, captures dates and photographer's name. Featured images include the Berlin wall being taken down, 9/11  images, political figures–all very powerful stuff. Click the screenshot below to view the full slideshow: (via PP)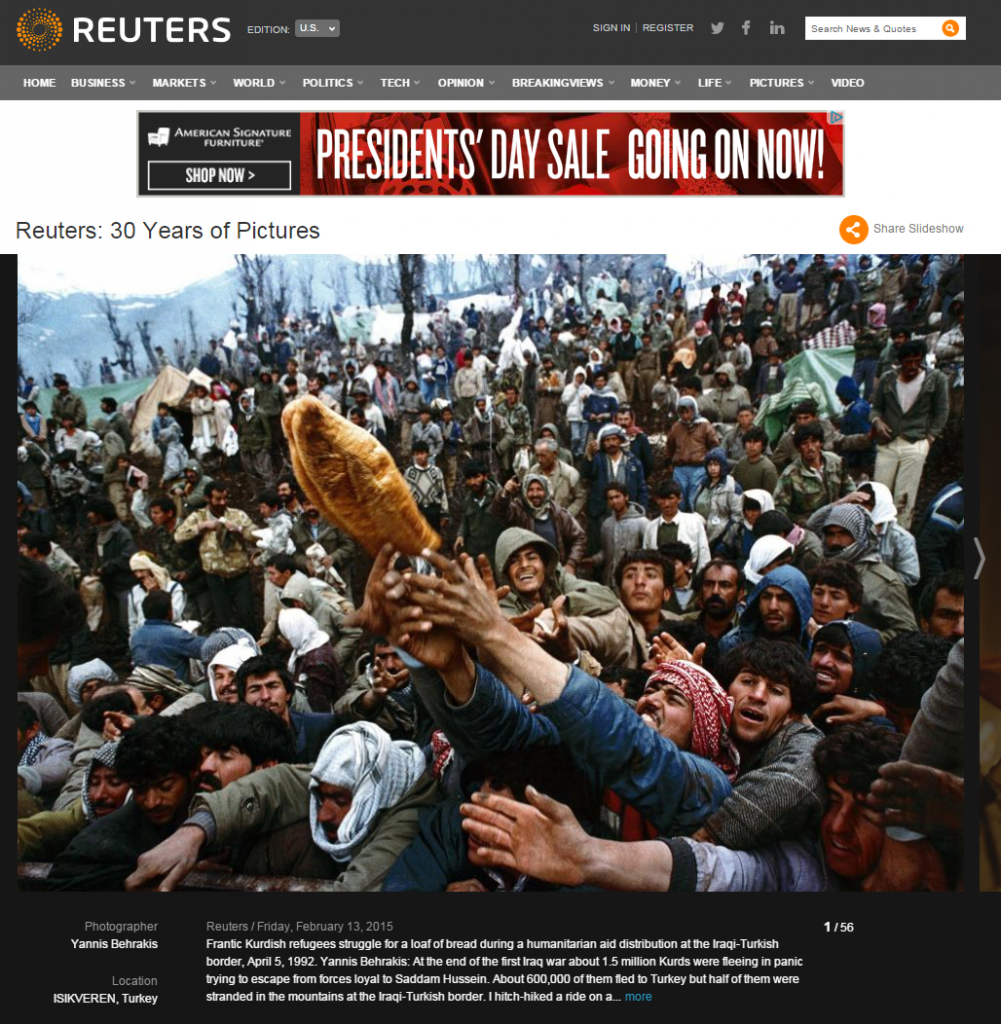 Internet Pioneer Says Print Your Images, We're Entering the Digital "Dark Age"
One of the "fathers of the internet", Vint Cerf, warns photographers to print your images, or risk losing them forever to the digital "dark age." He spoke at the recent American Association for the Advancement of Science conference in San Jose. Cerf says a second dark age is approaching due to the fact that so much of our data is kept in digital formats:
"If we don't find a solution our 21st Century will be an information black hole," Cerf says. "We think about digitizing things because we think we will preserve them, but what we don't understand is that unless we take other steps, those digital versions may not be any better, and may even be worse, than the artifacts that we digitized."
He warned specifically about the loss of personal photos that may not be readable in the future: "We have various formats for digital photographs and movies and those formats need software to correctly render those objects. Sometimes the standards we use to produce those objects fade away and are replaced by other alternatives and then software that is supposed to render images can't render older formats, so the images are no longer visible. This is starting to happen to people who are saving a lot of their digital photographs because they are just files of bits. The file system doesn't know how to interpret them, you need software to do that. Now you've lost the photograph in effect. If there are pictures that you really really care about then creating a physical instance is probably a good idea. Print them out, literally." Makes you think… (via BBC)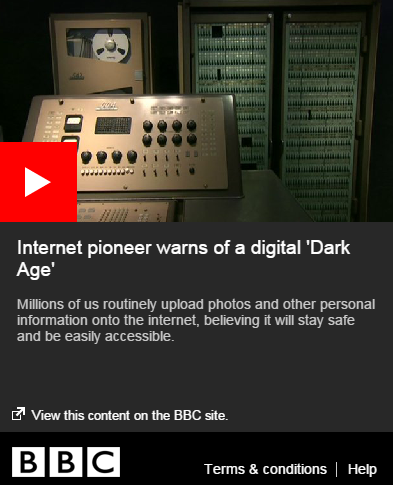 The SQUIRRRRRELLL (!) Photoshoot
And now for your cute story of the week: photographer Vadim Trunov released a squirrel photo series, capturing images of squirrels doing human-like things. He set out some props and waited with his camera as a pair of squirrels entered his custom set, which was just a Canon DSLR, a mini tripod, snowballs, a mini snowman and pine cones. The resulting photos make the squirrels look like they're having a photoshoot and even playing a game, when in reality they were just fighting over food! Check out the full set over at his 500px account. (via PP)
Photographer Creates Epic Tremendous Hyperlapse That He Calls a "Flow Motion"
Photographer Rob Whitworth created a new type of hyperlapse video that he's calling "flow motion." The timelapse video features Dubai and take a tour of the city through the lens of Whitworth's camera. The footage features crazy zooms and pans and takes you through insane places like through the elevator shaft at the top of the Burj Khalifa down to the bottom and from an airplane landing all the way to baggage claim where a businessman picks up his luggage from the plane. The storyboarding phase alone took two weeks for this. He says, "This was honestly one of the most complicated shoots I've worked on and everything had to be spot on the first time." He adds that most of the hyperlapses were captured with a single take, even revealing a behind-the-scenes video showing an extended uncut scene for proof. Check out the actual flow motion video below. My question is how did he get access for all of this?! (via PP)
New Photoshop Action Pack Stirs Up Controversy in Photo Community
And finally, there's a new Photoshop action pack that has a lot of people talking (in a bad way)–it's called The Hanging Tree. Photo editing tool business Seasalt & Co. is behind the action pack, which in its promo image features a dark silhouetted image of a noose hanging from a tree. They posted the image saying "coming soon" on their Facebook page and people just lashed out in the comment sections. This is their initial response via a Facebook post: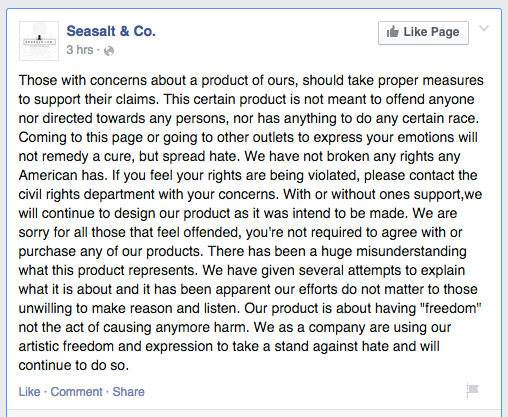 The company then ended up deleting all the original posts and comments and releasing a new statement. Here's their updated side of the story via an email to Petapixel:
"We have made several statements about why we chose a certain graphic for a certain product via social media means when we were asked. It has nothing to do with any race at all. Our collection is about rising above and refusing to let the world run us and hang us by any mistakes we have made or didn't make. That goes for any person. As artists we create by emotion and things that hit home for us. Not everyone understands, as art is subjective. We are tired of the hate, judgement and injustice. Seeing the noose wasn't meant to make people think of a certain race being hung. It was left empty to represent that we refuse to be judged and hung in a non-literal sense. To choose to walk away from the artistic hate trying to take our freedoms away. This originated from personal experiences, and we wanted to create something that had purpose and meaning. We can't help that most haven't been able to see past that. Images of nooses are used in many ads/art covers. So why target us? We used it in a metaphoric way and meant no harm in doing so. Some choose to see only what they want to see. In our art industry it can be very catty and negative and we ourselves, as well as other artist, have been ridiculed without even having a chance to be heard. It also is for the artist going through personal battles. Its representation has nothing to do with the actual hanging events taken place in history or present. We are huge supporters and advocates for the unheard and will continue to be. We also will be donating a percent of proceeds from this not-yet-released collection to charities that support equality and artists. Maybe even a scholarship fund. We do apologize if seeing the noose in a tree inflicted horrendous thoughts. We want to fight for justice and equality and make it known we are no longer following the leaders of hate or bullying/attacking of others. We take concerns VERY seriously and understand our choice of graphic may have been too much for some, and that is not what we want. We understand some are more sensitive than others, and that is okay. We have decided to change the image out from one of our fellow artist who has used art to get her through some very hard times. We understand many have been outraged by the image, however we also witnessed MANY horrible behaviors by users: our personal lives and even family members have been threatened with harm and that is not OKAY. Such behavior only allows hate to continue. It will not make for a cure. This world will continue to stay ugly if we don't stop the hate. We are all equal, we all have a story no matter our color, origin or sex. It's up to us to make that change. Again we apologize for any hurt feelings as that was not our intent, we are taking means to remedy the graphical issue or of respect for those offended."