KICKSTARTER FAIL: Apparently it's RAWtalk #123
Click Here to download this weeks episode as an MP3.
Welcome to Episode #123 of FroKnowsPhoto RAWtalk. This week I started off the show with a look back at a video I recorded somewhere around 2008. It showcases me attempting to make a video but failing every which way I tried. The reason I posted the video is to show you that I have not always been this good in front of the camera. And if I can go from that guy sitting there fumbling words with no personality than there should be nothing holding you back.
This weeks PLUGGY Mc Plugerson is brought to you by ATOMOS who sent us out the brand spanking new Shogun to sniff test and play with. For those who don't know about the Shogun it's pretty much the only way you can currently record 4k footage out of the cameras on the market. For example the Sony A7s can't even record 4k internally, it needs the Shogun to save that footage. For more information on the Shogun and other Atomos products please click here http://bit.ly/1waSi9t
We are off to Chicago for a Mobile RAWtalk courtesy of Squarespace on March 17th. If you would like to pick up a ticket for that show you can do so right here. http://bit.ly/1NyGa7V
Stephen graces us with his photo news that brings up the subject of the failed "trigger trap" kickstarted. It's time to lay the smack down on kickstarted so I guess you could call this a mini rant.
Flying Solo this week was filled with a ton of solid questions that I hope you find informative.
Finally if you listen to RAWtalk on iTunes could you please leave a review as well as your start ranking? That will help the show grow on iTunes and show up ahead of those other boring podcasts.

00:00:16 – Intro
00:00:45 – RANT: If Jared can do it YOU can do it
00:08:11 – Gear of the Week: Atomos Shogun
00:14:19 – Chicago RAWtalk
00:21:45 – Please Rate RAWtalk on iTunes
00:22:15 – Photo News
00:38:26 – RANT: Jared on Kickstarter
00:56:16 – Flying Solo
00:58:40 – Sutter Kindergarden Flashback
01:37:47 – Wheel of Fro
Here's all of Stephen's photo news stories in detail:
Lenses to Get Smaller and Better Thanks to New Lens Design
Harvard's School for Engineering and Applied Sciences is making lenses smaller and better after expanding on a previous lens design. The engineers are making completely flat and ultra thin glass lenses by adding nano silicone antennae that bend light. This in turn will help from producing chromatic aberration like current lenses do. The design was originally mocked up in 2012 but it could only bend one wavelength of light as opposed to the three–red green and blue–that are needed for a full color photograph, that the current design can do. Harvard is currently applying for a patent as it seeks commercial applications for its new lens technology. The name given to the new lens is "achromatic metasurface". Read all up about it here; could this be a gamechanger? (via DT)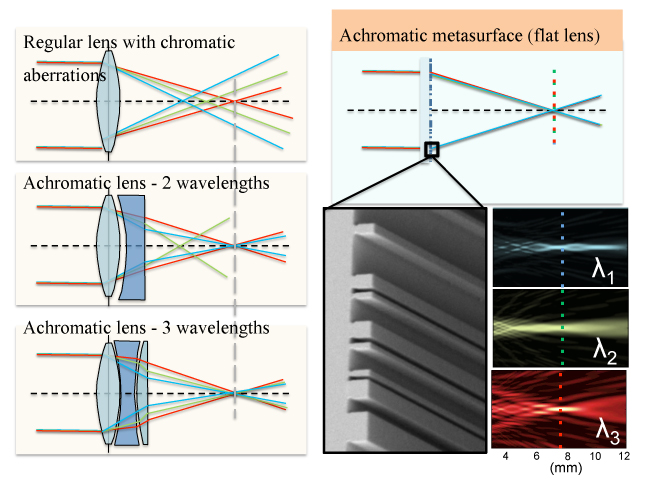 Vince Vaughn and Cast of 'Unfinished Business' Create Stock Photo Series
Vince Vaughn and the cast of "Unfinished Business" released a set of stock business photos and they're awesome. 20th Century Fox teamed up with Getty to release the images, which you can view by clicking on the sample photo below. They will reveal 12 photos total, releasing four photos each week in promotion for the movie. The photos can be downloaded and used for free via Getty's iStock service. Check out the super cheesy, generic-looking photos below: (via AW)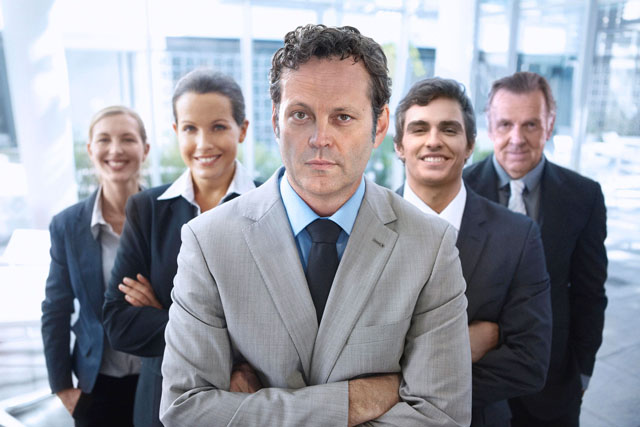 Sony Reveals Four New FE Lenses: A 28mm, 35mm, 90mm Macro, and 24-240mm
In gear news, Sony announced four new full frame lenses for their E-mount camera system. The new lenses include the 28mm f/2, 35mm f/1.4 which features Zeiss glass, 90mm f/2.8 Macro, and 24-240mm f/3.5-6.3. This brings their total number of FE lenses up to 11. The 28 f2 is going for $450, with the 35 1.4 coming in at $1600. Also, the 90mm macro is $1100 and the 24-240 will be $1,000. They also released a new software update that speeds up start time for certain E-mount lenses. (via PP)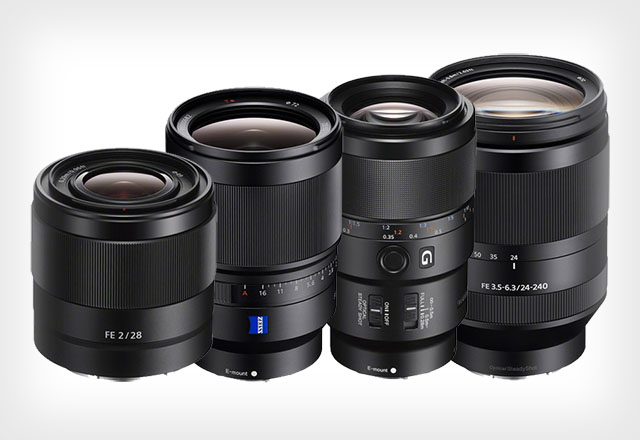 World Press Photo Strips First Prize Winner of Award For "Staging" Shot
World Press Photo has stripped photographer Giovanni Troilo of his first place award from their recent contest for misrepresenting and "staging" his shot. Apparently the shot he took from his Contemporary Issues series called "The Dark Heart of Europe" wasn't taken in the city he was documenting, but rather a city that's 30 miles away. In their words, they say "the story was not in compliance with the entry rules and therefore the award must be revoked." WPP adds that it investigated the claims and found that one of the photos had been taken in Molenbeek, Brussels, rather than Charleroi. The organization questioned Troilo about this, and the photographer admitted that he had misrepresented the location. They noted that, "the World Press Photo Contest must be based on trust in the photographers who enter their work and in their professional ethics. We have checks and controls in place, of course, but the contest simply does not work without trust. We now have a clear case of misleading information and this changes the way the story is perceived. A rule has now been broken and a line has been crossed." As a result of this whole issue, Italian photographer Giulio Di Sturco is now the first prize winner of the category with his series "Chollywood." Do you agree with their decision? Check out Sturco's "Chollywood" series by clicking the image below: (via PP)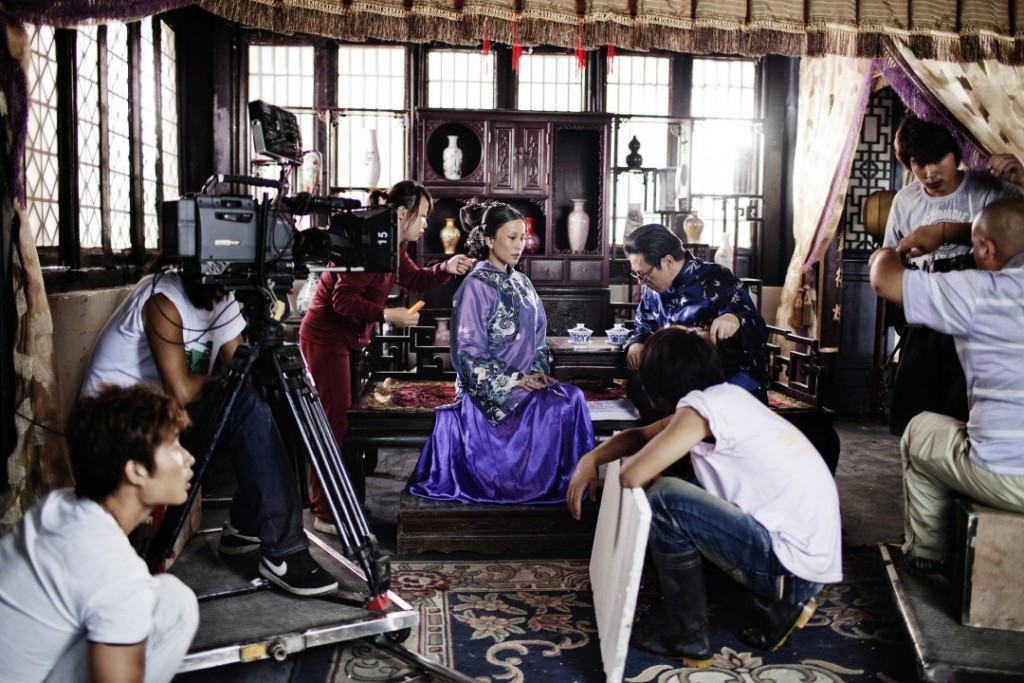 Photo by Giulio Di Sturco
HUGE Vintage Camera Collection Being Sold on eBay
600 vintage cameras are now for sale on eBay. The listing has about three weeks to go and is going for a Buy It Now price of $34,900. The cameras range in date from 1880 to 1980 and the description claims that the lot could be turned into one of the largest camera museums in the world. Included in the set are "8 different Retinas, 10 diff. stereo cameras, 28 diff. twin lens reflexes (3 Rollei), Luftwaffe Leica replica, early Canon copy of Leica and 2 early Nikon copies of Leica, 37 diff. light meters, 3 early Graflex, 4×5 Crown Graphic with Flash unit (uses screw in flash bulbs) and 2 Kodak 120 Medalist, 3 giant Kodak Instamatic dealer display / advertising pieces, and many many more." The seller notes: "most of the older cameras are in working order, and most of the newer 35mm SLRs are NOT in working order." Click the image below for the full gallery, which you can see are all in glass displays too–pretty much his own museum! (via PR)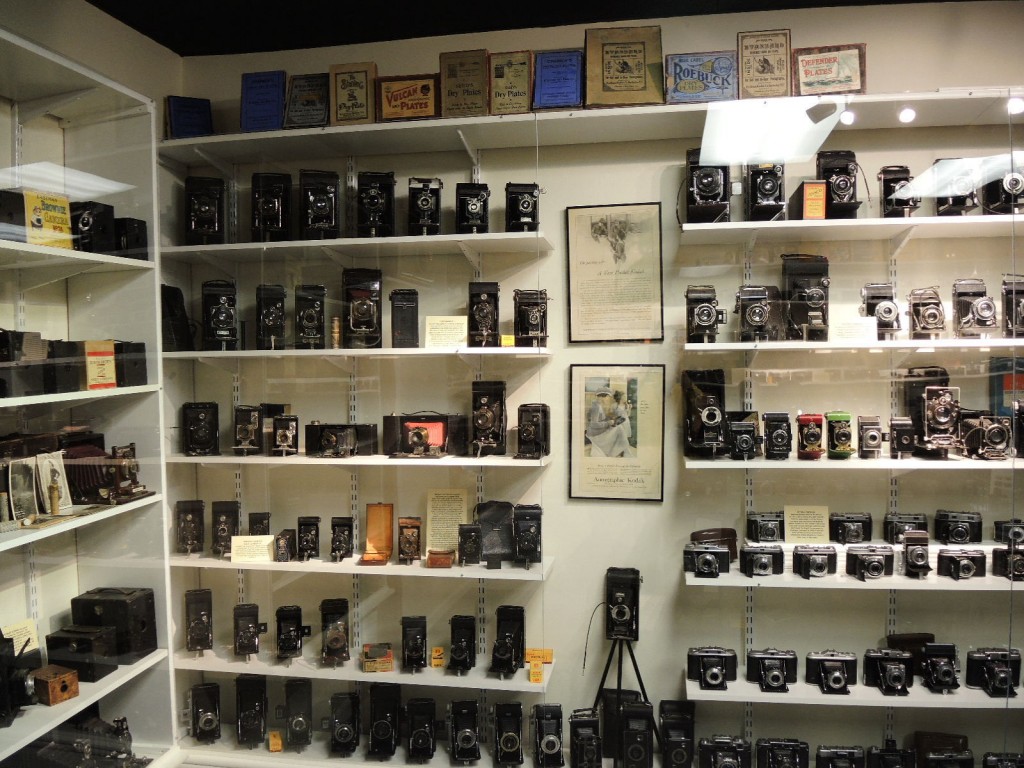 Apple's Favorite Photos Shot with the iPhone 6 Used in New Ad Campaign
Apple is featuring its favorite photos shot on the iPhone 6 in their latest ad campaign simply called "Shot on iPhone 6". The campaign will feature their best images taken with the iPhone 6 on billboards in 70 different cities in 24 countries around the world. Apple reviewed thousands of photos published online by iPhone 6 owners, eventually selecting a small set of them to feature worldwide. Check out all 57 of their selected images used in the campaign along with the reasoning behind picking them by clicking the screenshot below. They even name the app that was used to edit and publish the photo.

Successful Photography-Related Kickstarter Campaign Fails To Deliver
Kickstarter news: but this time it's about a successful campaign that failed to deliver. After raising nearly half-a-million dollars (£290,000 to be specific), Triggertrap posted an update saying they've failed. The campaign was for their latest camera trigger, called the Ada. Its initial goal was just £50,000 which it far exceeded, yet they STILL couldn't deliver. The update states basically that they underestimated the cost of the manufacturing of the product: "We have a final working prototype, but it cost five times more to get to this point than we had planned for, and will cost three times more to manufacture per unit than we had hoped. The upshot of this is that we can't afford to put Ada into production, and are refunding the remaining Kickstarter funds to our backers as a result." Backers do have the option to get a 20% refund however (since they used 80% of the money already), get their money donated to charity, get 50% in-store credit at the Triggertrap shop, or simply no refund at all. They added, "just to address the questions about a 100% refund… I'm afraid we won't be able to commit to that. There are a a few different reasons, but the most pragmatic reason is this: We simply don't have the money. Our Kickstarter fund was invested in trying to get Triggertrap Ada into production. The Kickstarter founders always repeat that 'Kickstarter is not a store' – for better or for worse. The great thing about Kickstarter is that you, the Kickstarter backers, can help bring products that wouldn't otherwise exist to market. The downside is that occasionally, these projects don't make it off the ground, and unfortunately, Triggertrap Ada fell into the latter category: We failed to deliver." The company did attempt to save the project by opening it up to additional preorders, but it only managed to attract 5% of the money needed. They posted a full pie chart breakdown of how they spent the money too, which you can view below. This is one of the many reasons people are afraid to back Kickstarter campaigns. (via PP)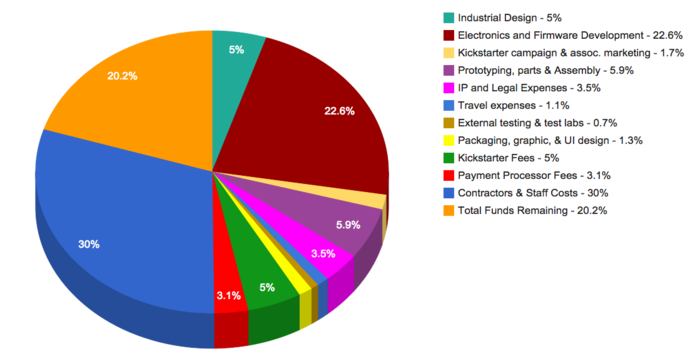 Chinese Company Reveals $64 Competitor to the GoPro Hero with Better Specs
Chinese company Xiaomi are offering competition to GoPro (in China at least) with their latest action cam called the Yi Action Camera. The new camera is less than half the price of the entry level GoPro too, costing just $64, and it offers even better specs than the entry level GoPro. Spec-wise, it has the Exmor R backside-illuminated sensor by Sony, shoots 1080P at 60FPS, 16MP stills, is only 72 grams in weight and supports up to 64GB storage. Other features include panorama mode, waterproofing down to 40 meters, selfie stick support, 7FPS continuous shooting for stills, and a selection of mounts (including a cat mount!). However, right now it's only available in China… (via TC)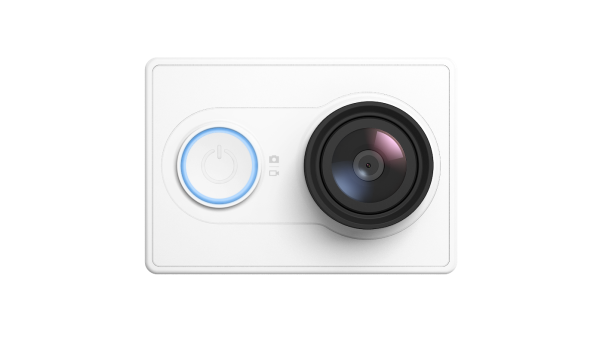 Photographer Takes Photo of Weasel Riding on the Back of a Flying Woodpecker
A birdwatcher photographer named Martin Le-May got a unique shot recently–an image of a weasel riding on the back of a woodpecker as it's flying! The image was captured in Hornchurch Country Park in London with a Canon 70D and what looks to be a 300mm lens. There's an interview up with the photographer that the BBC did, where he basically breaks down how he took the image. Check it out below: (via iTV)
Steven Spielberg To Direct New War Photographer Biopic Starring Jennifer Lawrence
Steven Spielberg is set to direct a new movie about a war photographer. Better yet, he recruited Jennifer Lawrence to play the photographer, who is photojournalist Lynsey Addario. The film is based on her book titled "It's What I Do: A Photographer's Life of Love and War". No word on when the biopic will be shot or released just yet though. (via TG)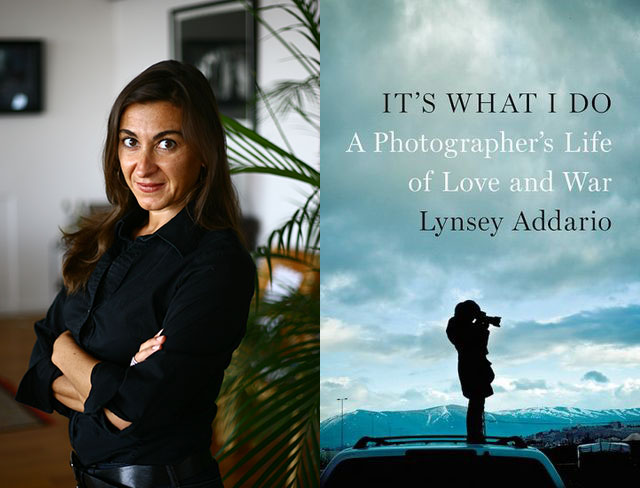 Photographer Proposes To Girlfriend In Unique Photoshoot
A photographer named Marvin Lewis proposed to his girlfriend of five years, Amanda Marie, in a very unique way. They have an annual tradition of doing a photo shoot on their anniversary, so he took to his background flash and projected the text on the background that read, "Amanda will you marry me?" Since it would pop up so fast, she couldn't see it until they reviewed the images on the back of the camera after. Lewis says, "Out of all the photo shoots have planned and shot, this one was the most important one. I asked the girl of my dreams to marry me." Check out the whole thing below, that he shot with a mounted GoPro on the camera, and one in his hands as he popped the question. She said yes thankfully. (via DIYP)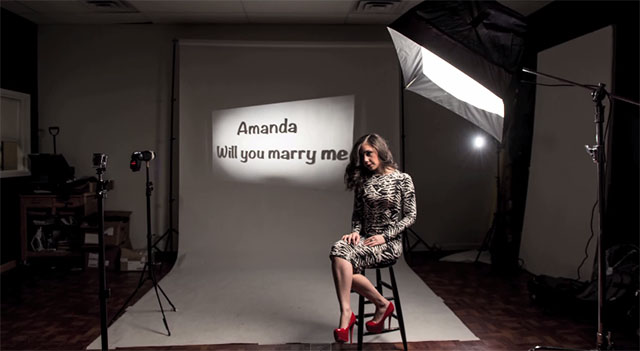 Photographer To Take 1,000-Year Exposure That Ends in 3015 for History's Slowest Photo Ever
Finally, for the last news story of the week, a man named Jonathon Keats wants to set a world record by capturing a 1000-year exposure that will end in 3015, making it the slowest photo ever taken. When installed in place at the Arizona State University Art Museum's sculpture garden trellis three floors above ground, the camera will be pointed at the city's skyline, so it will capture how civilization changes over time. Here's how it works: the camera is made out of solid metal and uses oil paint instead of photographic film. There's a plate of 24-karat gold on the front of the camera that has a tiny pinhole pierced through it. Over 1,000 years, color in the paint will fade where the light is brightest, very slowly creating a positive image of the world. He calls it a "deep time camera". Arizona State says it will hold an exhibition of the work once it's complete in Spring 3015. I hope they marked their calendars… (via PP)