LIVE from Chicago it's RAWtalk #125
Download this weeks show as an MP3.
Last week we invaded Chicago for a sold out Mobile RAWtalk at Stage 773!!! A big thank you to everyone who purchased a ticket as well as to Squarespace who sponsored this Mobile RAWtalk. Without the support of Squarespace we wouldn't be able to take RAWtalk on the road. If you have not tried Squarespace I suggest you give it a try. It is what I personally use for JaredPolin.com.
To get a FREE 14 day trial please go to Squarespace.com/fro if you decide it's for you please use code FRO to get 10% OFF your first month or year. If you are a student you can first go to that link followed by Squarespace.com/students and get 50% OFF your first year if you have a .edu address.
I have to tell you that this show felt like the funniest show we have done to date. I don't know if it was the combo of the sold out crowd or it was the one drink I had but it was funny.
Enjoy the show.

Intro: 00:00:16
Chicago Recap: 00:01:24
Photo News: 00:19:12
Flying Solo: 00:46:34
Outro: 01:50:12
Here's all of Stephen's photo news stories in detail:
Photoshop Experts React…to Using Photoshop 1.0
Creative Live asked eight Photoshop experts to work in Photoshop 1.0 in honor of its 25th anniversary this year, and they filmed the whole thing too. The experts include Dave Cross, Jared Platt, Ben Willmore, Chris Orwig, Julieanne Kost, Aaron Nace, Tim Grey, Matt Kloskowski, and Jason Hoppe. Some of the big differences that most of them pointed out include no live preview, no layers, and not being able to do more than one undo. However, they were surprised to see that is actually DOES have levels. Think of it as the "Kids React" YouTube series but for grownups!
On Set of Fast And Furious 7: Dropping Cars From an Airplane
A new behind-the-scenes video from the filming of the upcoming movie 'Fast And Furious 7' showcases how the crew actually dropped cars out of a C-130 airplane and filmed the whole thing versus going the usual CGI route. The shoot included 2 or 3 cameramen skydivers that followed the cars down with cameras strapped to their helmets, which looked like RED cameras. They also had a chase helicopter follow them for the more steady shot along with a few cam-ops filming from the ground. I wonder how much their budget was for this scene…Check it out below: (via TV)
New Bill To Limit Distance When Photographing Police in Texas
A new bill has been proposed in Texas that would make it a crime for people to photograph or film the police within 25 feet. House Bill 2918 was filed last week by Representative Jason Villalba and would make breaking the proposed law a class B Misdemeanor. Adding to that, photographers who legally carry a handgun would not be able to photograph officers from within 100 feet–do a lot of photographers carry around handguns in Texas? Is that a thing?! The bill states that close up photography is "an interruption, disruption, impediment, or interference that occurs while a peace officer is performing a duty or exercising authority imposed or granted by law…" Exceptions to the law would be if the photographer is a member of the media with a proper FCC license, or if the photographer is officially working on behalf of law enforcement in some way. Now Representative Jason Villalba specifies that it doesn't restrict filming police, it merely asks folks to stand back a little to let the cops do their job. Read the full copy of the bill below, thoughts? (via PP)
DJI Set To Become 1st Billion Dollar Drone Company
DJI is set to become the first BILLION dollar consumer drone company, according to The Verge. They did around $500 million in sales in 2014 and are already looking like they'll double it this year if they stay at a steady pace. Just back in 2013, they did around $100 Million in revenue, so their numbers have clearly skyrocketed since. They're currently talking to Silicon Valley's top venture capital firms in hopes of raising another round of funding.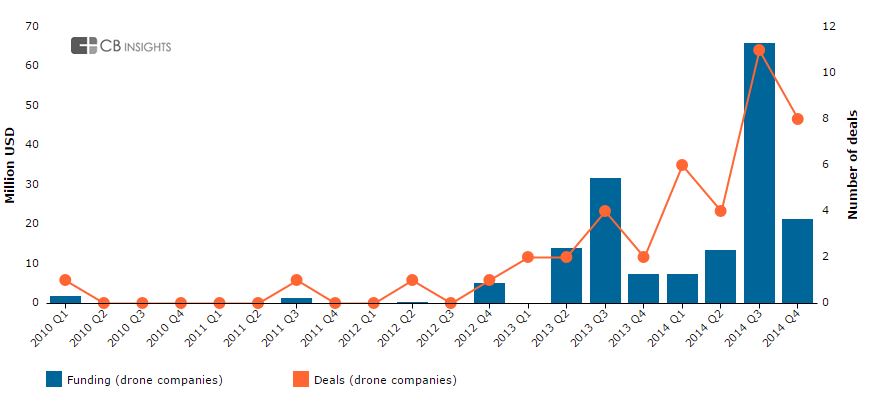 This was the Average Cost of a Wedding Photographer in 2014
Speaking of money, the average cost of wedding photography in 2014 was $2,556. This is a 5% increase from the average cost that a couple would spend back in 2013. The number comes from a survey conducted by The Knot which featured 16,000 brides and grooms in the U.S. This is the 8th year they've done the study, which consistently ranks photography as the third highest service that couples are paying for on their big day. If you add both the still and video categories up, then couples are spending an average of $4,350. So, if you're a one man band, there's a much bigger check waiting for you! (via PP)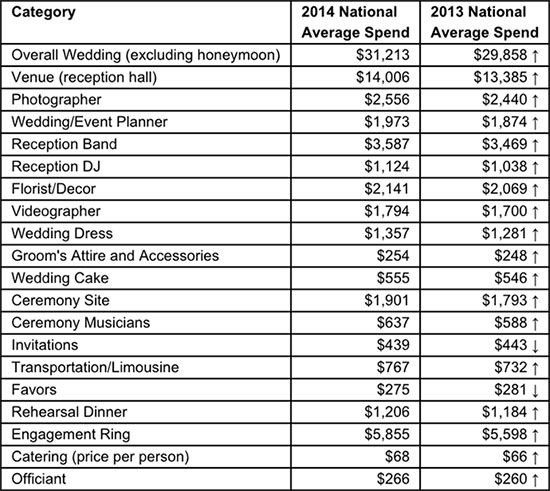 Photographer Breaks Leg Shooting Horse Race When Divider Collapses
A photographer in England named Patrick McCann broke his leg at a horse race this past week after a horse in the race knocked over the rail he was shooting from. McCann was shooting from an "approved safe spot" according to the racecourse. The horse was basically forced to the side of the track from other horses, which in turn ended up tearing down the divider. The photographer did manage to get a couple of shots however, literally moments before the impact, to the point where the last frame is just the horses head super close up. He was later admitted to a hospital and underwent a successful surgery for two broken bones in his leg; ouch! Check out those last few frames he snapped off and video of the whole thing below. The crazy part? His bag is perfectly untouched the whole time as nearly three horses jump right over it! (via TG)
Quantitativeeasing smashes through the rail and out of the race #CheltenhamFestival pic.twitter.com/lrOPbfxPkD

— Racing Post (@RacingPost) March 12, 2015
Super Telephoto 80x Zoom Lens For Your Smartphone Is Insane
This next story is just insane: a new super telephoto lens for smartphones by Brando has an 80x zoom range. The lens is 395mm long, giving you a 35mm equivalent focal length of about 2500mm to 3000mm, depending on which phone and sensor you're using. The company claims that it lets you capture clear shots of people's faces from 100 meters away. It's currently available for various Samsung Galaxy and iPhone smartphones and will set you back $220. It comes with the lens, a tripod stand and mounting ring, a back case for your phone that helps you mount the lens, and a velvet carrying case. Would you buy this? I could see it working wonders for private investigators… (via IR)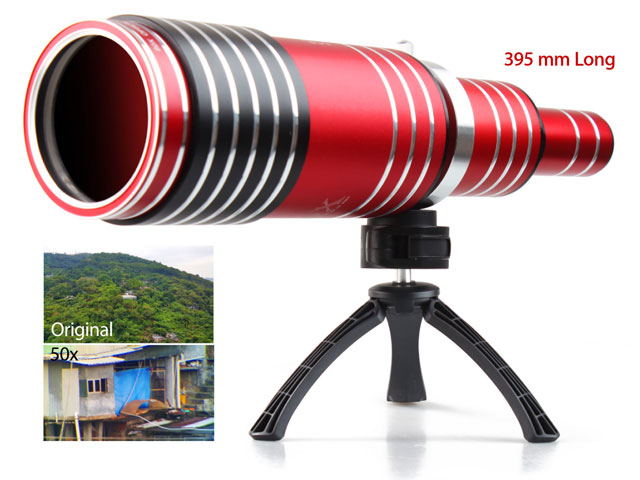 Rolleiflex Factory to be Liquidated at Auction
DHW Fototechnik is liquidating their Rolleiflex factory at auction. The liquidation includes all the equipment used in manufacturing the iconic twin-lens reflex cameras. Specifically, it features 1,100 lots of equipment for mechanical and optical manufacturing, CNC milling, metalworking gear, drills, measurement instruments, testing machines, workshop equipment, lenses, cameras, and more. The bankruptcy auction will be held by Proventura starting on April 20th, 2015. Even if you're not interesting in buying anything, there is an in-depth look of inside the factory with the 1000+ pictures that they posted inside the listing. A side note: DHW just announced two new Rolleiflex cameras just as recently as Photokina 2012… (via PP)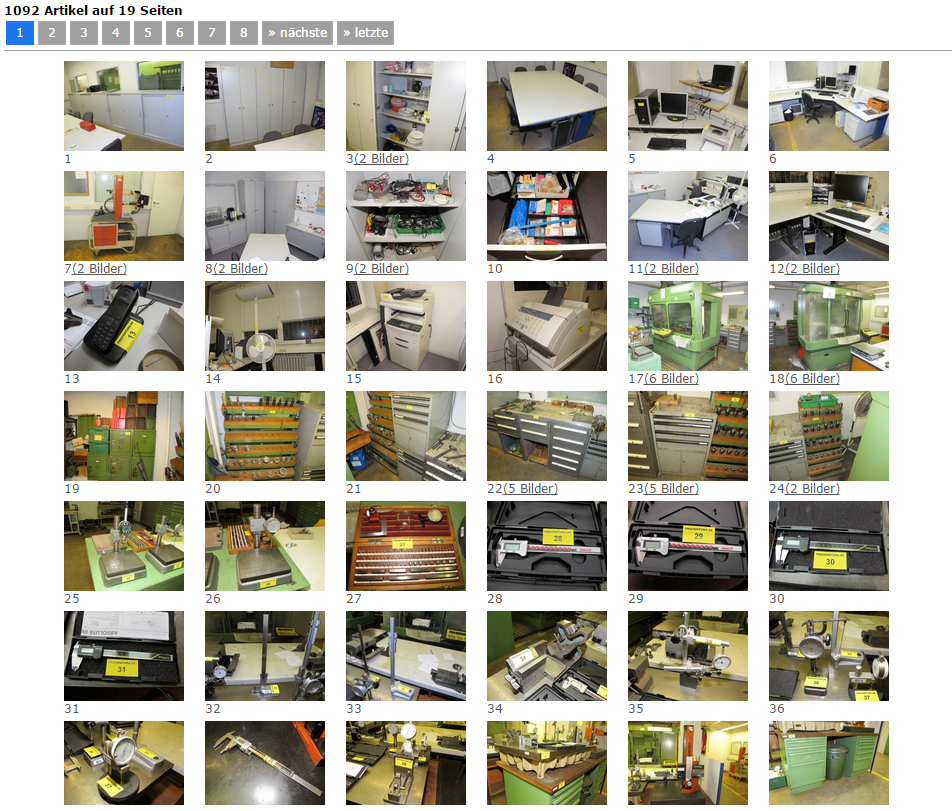 New Study Finds That Sharing Photos Is Hurting Our Enjoyment of Life
A new study says that photo sharing is hurting our enjoyment of life. The study, conducted by New York Times bestselling authors Joseph Grenny and David Maxfield, surveyed 1,623 people and finds that 58% of them believe that "posting the perfect picture has prevented them from enjoying life's experiences." They call the people that are more focused on documenting their lives than living them "trophy hunters," as in they want trophies to hang up. "They want to kill it and stuff it and put it on their wall." 91% of the participants also reported seeing tourists missing memorable moments because they were too busy trying to capture and share photos of the places they were visiting. Maxfield concludes that people who are obsessed with capturing perfect moments for social media sharing are often those who have the least happiness in life. He suggests becoming more self-aware, limiting your social media usage, taking a break from your devices, and being intentional about experiencing life instead of simply hunting for trophies. Here's some tips they offer to help you cope with a social media addiction–are you a "trophy hunter?" (via Mashable)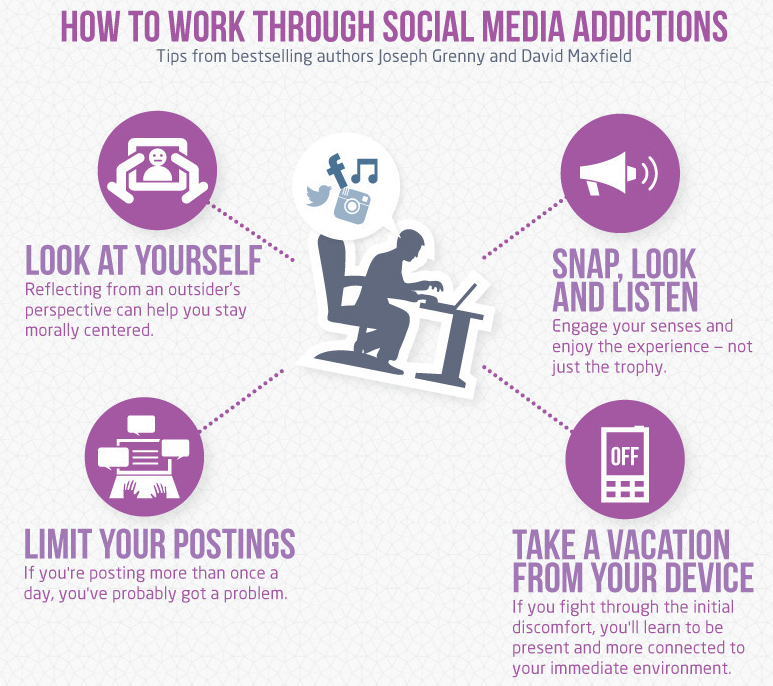 YouTube Now Supporting 360-Degree Video
YouTube has begun supporting 360-degree video uploads as of last week. The videos that are 360 will now have a directional control toggle in the corner of the player that lets you pan all around the video for your favorite angle. You could also simply drag your mouse around the video screen for your preferred angle. From what I realized after watching sample videos, is that this is something you would really need to shoot in 4k if you want nice sharp videos. If not, I've noticed even the 1080P videos look like they were shot on a phone and compressed over and over again. Google says support for these interactive videos is currently available for Android and online in Chrome. However, it is coming to iPhone, iPad, and other devices in the near future. If you'd like to shoot YouTube-compatible 360-degree videos yourself, this is a list of compatible cameras (with more on the way): Bublcam, Giroptic's 360cam, IC Real Tech's Allie, Kodak's SP360 and RICOH THETA, and here's the technical specs you'll need when exporting. There's a handful of videos currently available in 360, check out one from Red Bull below:
Inside The "Shoot Tank": A Shark Tank Parody with Photography Entrepreneurs
Jared will love this: someone made a Shark Tank parody pilot episode featuring photography entrepreneurs. Director David Robin made the spoof for WPPI a few weeks ago. It actually features some well known photographers too including Roberto Valenzuela, Bambi Cantrell, Jerry Ghionis, Melissa Ghionis, and Gary Fong. Some funny points (If you're an avid Shark Tank viewer, then you'll enjoy these):
-The one shark is known for trademarking the word "cheese" and gets a dollar royalty every time it's said.
-One person is looking for a $300 investment for 79% of her company.
-Gary Fong is a huge nerd, literally portrays one in this, he's a "starving artist" that has a new flash diffuser that's simply just a cup on top of his flash. He calls it the Fong Dong, which pretty much makes fun of his real product. I love that he can do this and joke around about it!
Funny concept, but terrible acting. Stick to photography guys! (via ISO1200)