Killer Tips for making $$$ shooting weddings: RAWtalk #126
Download this weeks RAWtalk right here.
Welcome back to another WEEK of RAWtalk which so happens to top the two hour mark once again.
Did you know that Facebook mobile automatically corrects your image when you post it? Yup, they do, but you can turn that function off which I highly recommend doing. Go into your mobile settings and turn off the option for auto correcting images that you publish via mobile.
You get to see the new I SHOOT RAW t-shirt commercial for the 8-bit "DOOM" shirt.
There were a ton of Flying Solo questions this week with many of them asking me to discuss shooting weddings. I don't think I have shared so much info on how to market for and shoot weddings ever. If you want to shoot weddings and command a higher than average price you may want to check this weeks show out.
We didn't spin the Wheel of FRO once this week, we didn't spin it twice, we spun it THREE TIMES!!!! Did you get to spin it?
Gear of the week showed us the Kessler Crane and the Aputure 7 inch field monitor that comes in at only $219.
Thank you for watching or listening to this weeks show, without you guys the show would not be possible.
Intro: 00:00:16
Chicago RAWtalk Recap: 00:02:36
8-Bit Shirt Reveal: 00:10:26
Photo News: 00:16:07
Flying Solo: 00:43:22
Gear of the Week: 01:56:39
Wheel of Fro: 01:57:58

Here's all of Stephen's photo news stories in detail:
Flickr Offers Free Blank Tab Chrome Extension To Showcase Your Photos
Flickr has a new FREE Google Chrome extension that's simply called Flickr Tab. The new add-on shows you a popular photo from Flickr every time you open up a new blank tab. As far as which images are chosen, Flickr says the extension uses a "special algorithm" to deliver the most interesting Flickr photographs straight to your browser. It tells you the name of the image and who the photographer is that took it. If you click on anywhere in the photo, it takes you directly to the photographer's image on Flickr too if you want to see more of their work. The only issue in my opinion is that if the image is too small in resolution for your monitor, it'll stretch it. Head over to Chrome's add-on page to download it! (via PP)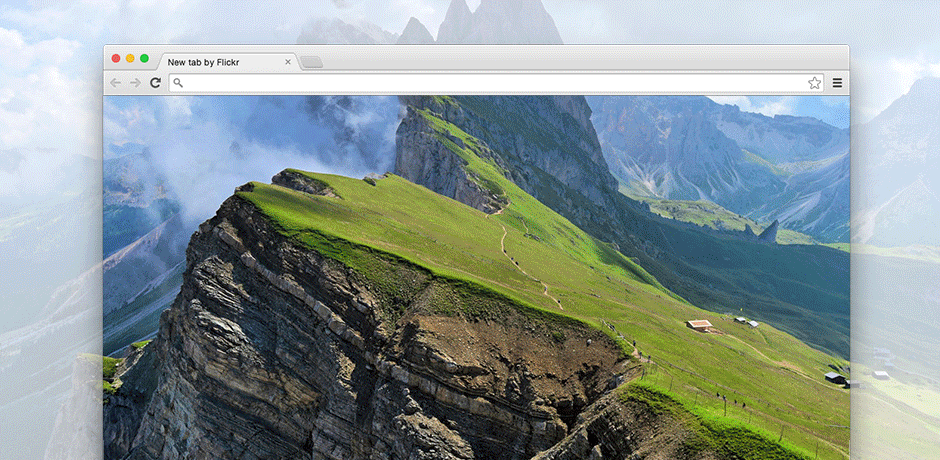 Impossible Project Promise Gen 2.0 Film To Be Faster And Better Quality
The Impossible Project is launching Generation 2.0 film. The new film is promised to be better in sharpness, tonality and much faster developing times all together. The initial launch of the new film will be for the B&W 600 line. The company says it's an "entirely new B&W formulation." Also, the new formula was developed under the supervision of Polaroid's former Chief Technical Officer, Stephen Herchen. Impossible claims that the new film won't just match the quality of Polaroid pictures in their prime, but will exceed them in processing speed and image quality. They're calling it "the first truly instant film." Images will begin to show up on the film within 20 seconds of being exposed, which is much quicker than their previous generation film. Gen 2.0 film for the B&W 600 line is already available in the Impossible Project online store, and Gen 2.0 versions of SX-70 and Spectra editions will be arriving in May 2015. The new film still looks to be the same price too, around $23 USD. They are offering up a beta 2.0 version of color film too for a discount at $19. (via PP)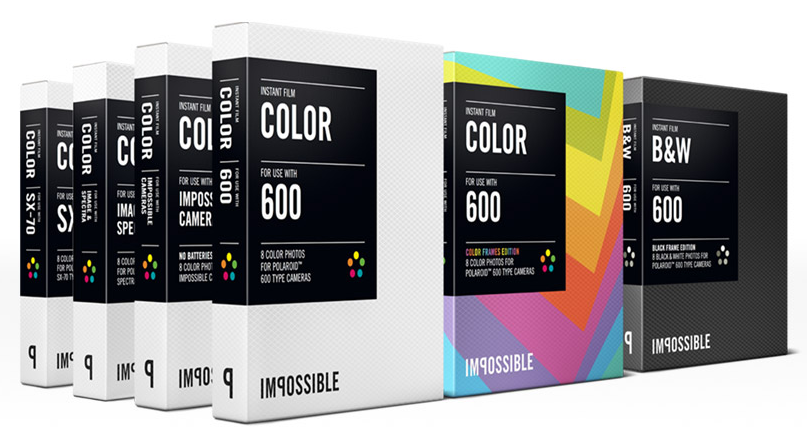 Ring Cam To Capture Your Proposal Via The Box's POV
You can now share your wedding proposal with a first person view from the ring and box itself. "Ring Cam" is an engagement box that has a built in camera for filming proposal reactions. The camera itself is pretty easy to operate too: a button on the top of the box starts and stops the video, a USB port on the side of the box is used for charging the camera and transferring the video files to a computer–very similar functionality to like a GoPro. You can't buy it either, you can only rent it. Rentals are available for three week periods for $99 from the Ring Cam website. One can also pay $199 for the "Proposal package," which basically makes a slideshow of pictures and music and videos for you in which they edit. One can also pay $1500 if you'd like to have the "complete package"–video edited and a photographer too which will take photos before, during and after the proposal. Check out the compilation video showing 10 proposals captured by the Ring Cam below. Is this something that interests you? (via PP)
New Contact Lens To Offer 2.8x Zoom
Scientists have developed a new telescopic contact lens and glasses that can give your eyes 2.8x zoom by simply winking your eye. The current prototype was designed by researchers in Switzerland at EPFL. The 2.8x zoom is achieved by using a "thin reflective telescope" embedded into the 1.55mm thick lens. Small mirrors bounce light around, magnifying the view. The scientists have also created a pair of glasses that, when worn with the contacts, allow for variable focal length vision–this is done by using special light polarizing technology. Now we just need contacts that give Jared's eyes VR or IS! (via CNN)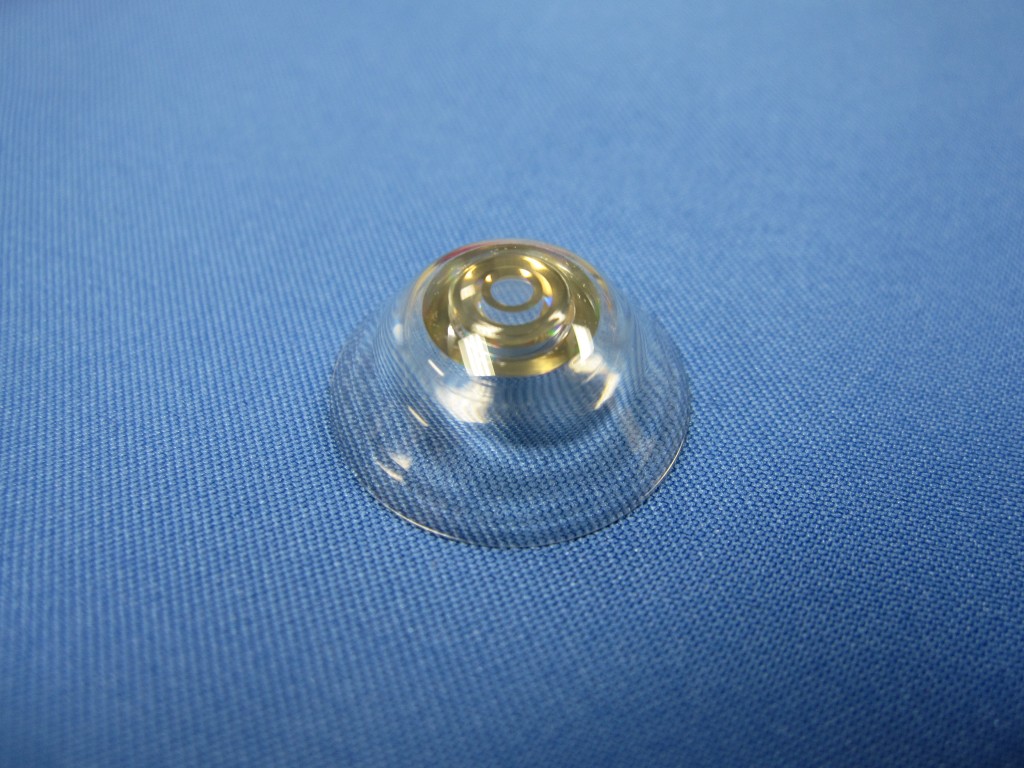 Drone Class Captures World's First Pinhole Photo via a Drone
A photography class at the Rochester Institute of Technology created the world's first pinhole photo done with a drone. The Aerial Photography and Videography Class (is that a drone class?) there used a DJI Phantom and a DIY pinhole camera that the copter's gimbal came in. They used this box because the dimensions matched 4×5 film perfectly apparently. The class then created a remote-controlled shutter mechanism using a port cover from a GoPro and an RC servo for opening and closing the shutter. They then mounted it to the drone with gaff tape and took off. Check out a behind-the-scenes video of the whole thing and how they made it along with the final image below: (via PP)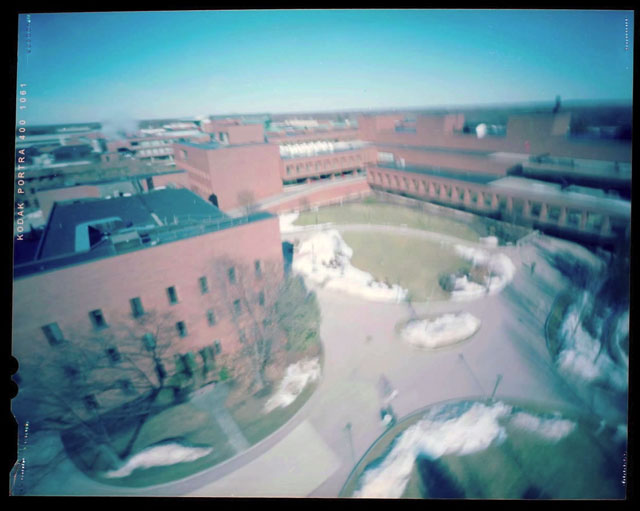 SpaceX Now Posting Photos To The Public Domain
On the topic of aerial photography, SpaceX is now posting photos into the public domain, following NASA's footsteps. They launched an official Flickr account and already uploaded more than 100 images. Initially, SpaceX put them under a Creative Commons license, allowing the public to use them for non-commercial purposes as long as they attributed SpaceX. However, they say they switched it to full public domain, but it is still listed as the attribution CC license. The photos include lift-offs, behind-the-scenes images, staff photos, in-flight photos, and much more. (via PP)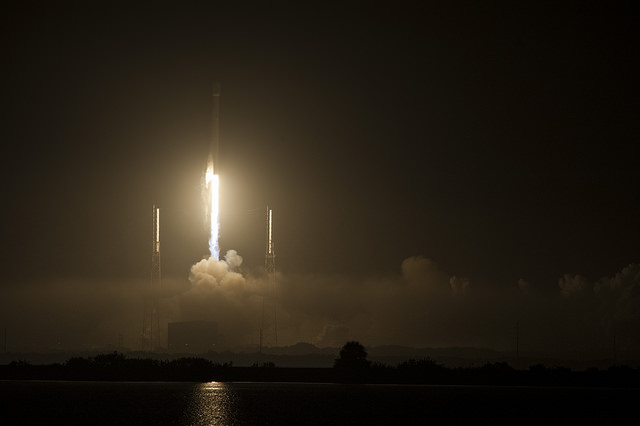 Instagram Introduces New Layout App
Instagram announced a new layout app called…Layout. They're very generic with their app naming…The new app is similar to Picstich and every other layout app which lets you combine multiple photos into a single image. The simplistic design lets users change the size of each photo, flip and mirror and replace them. To arrange the images, users can drag them around and pinch to zoom. There's a "Faces" feature that helps you filter images by ones that contain faces too when scrolling through your camera roll. A "Photo Booth" option is built in as well to help with a hands-free shot via a countdown. The only thing I noticed it doesn't have that most other apps offer is borders. It's currently available for iOS as a free download from the App Store. an Android version is currently being developed and will be available in the next few months. Will you be downloading this?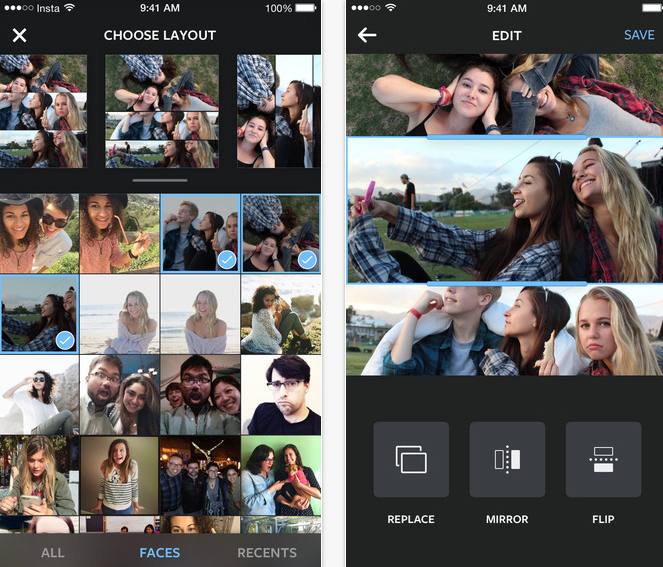 Lighting Legend Paul C. Buff Passes Away
Lighting gear legend Paul C. Buff passed away this past week at the age of 78. He founded Paul C. Buff Inc back in 1980 which led to his various contributions to photography including White Lightning, AlienBees, Einstein flash units, the CyberSync radio remote system, and the Vagabond power system. In a statement from his company, they touched on his goal to help photographers: "His premise was that the equipment of the day was reserved for very few who could afford it, and that the state of the art was industrial/dinosaur technology, inefficient and inaccurate, and packaged in gigantic black steel boxes and sold at way-inflated prices. He reasoned that hundreds of thousands of photographers would welcome a practical and affordable studio flash and the many advantages it offered over the ubiquitous camera mounted speedlite. The world has lost one of its most creative and adventurous pioneers." RIP.

A DSLR Jammed a Pilot's Joystick and Nearly Caused a Plane Crash
An investigation in the UK has found that a military airliner took a 4,400 foot nosedive last year after the pilot's DSLR got stuck next to the plane's joystick; scary. Military Aviation Authority released a report on the Feb. 9 incident last year that involved a RAF Airbus A330 transport jet carrying 198 people. The investigators concluded that on the way to Afghanistan, the captain had shot a total of 77 photos of the flight deck from his seat. Just three minutes after taking a picture, he moved his seat forward, causing the Nikon camera to fall into the space between his armrest and joystick and become wedged. The plane then nosedived for 27 seconds, causing injuries to 33 passengers and crew. The report concludes that the case was a "near-miss" that had "realistic potential for the loss of the aircraft and 198 of our people." I couldn't imagine being on that plane during that… (via TDM)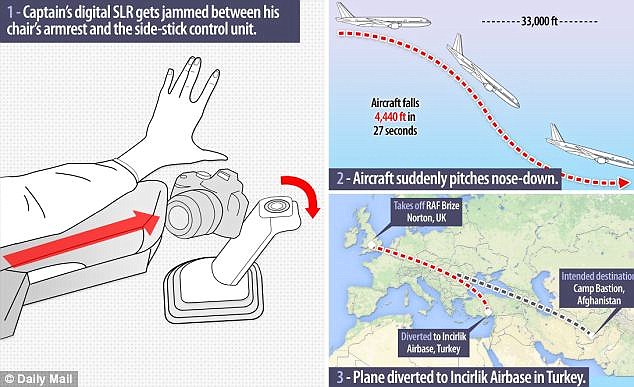 Introducing Catstacam: Your Kitty's Instagram Camera
This next story is completely ridiculous: cat lovers, you can now turn your furry friend into a photographer with the Catstacam. The device is a wearable collar camera that automatically posts photographs to an Instagram account that you set up for your cat. The camera collar is being developed by Whiskas, which is currently known for selling cat food. The camera automatically takes six photographs every minute and shares them on Instagram when the device comes within range of a Wi-Fi network. The camera itself is activated by the cat's motion. Better yet, The device comes in a special package that doubles as a toy for your cat, basically turning into one of those yarn ball toys. Check out a sample Instagram account filled with images captured by a "tester cat" with a prototype camera. There's also a promo video from the company posted below. No word just yet when it will be released, but Whiskas says they're currently being tested by cats owned by celebrities. Marketing ploy? Or actual product? Hmm… (via DT)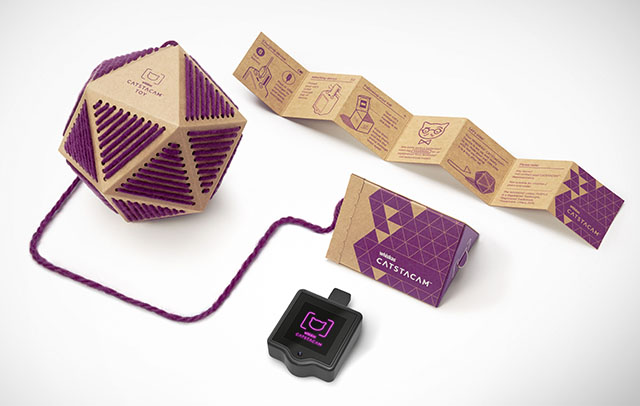 Peter Menzel Suing Website for Copyright Infringement
Photojournalist Peter Menzel is suing website EliteDaily for using his photos in a blog post without permission. The Buzzfeed-like article was posted back in April of 2014 and was titled "See The Incredible Differences In The Daily Food Intake Of People Around The World (Photos)." It included 30 photos taken from Menzel's photobook 'What I Eat: Around the World in 80 Diets', which features 80 portraits and profiles of people and their meals from 30 countries around the world. Menzel accuses the blog of not only publishing his photos without permission, but also cropping a copyright notice from the article's main image and stating that the photos were "courtesy" of Menzel even though he never offered them in the first place. Menzel says, "as a freelance photojournalist that self-funds his own hugely expensive multi-year global projects, my team chooses those projects carefully, copyright the images and text, and then works very hard after publication to recoup the considerable expense. One of the chief ways we do this is to license the images and writings for print and web. We charge a licensing fee for feature stories and large portfolios—whether in print or online. Use of our copyrighted intellectual property without permission guts the value of our work, greatly diminishing our ability to finance our project debts, and endangers our ability to undertake future projects." As a side note, even the homepage of Menzel's website contains a copyright notice that states, "as you browse, please remember that none of these photographs are within the public domain. They are protected under domestic and international copyright laws and cannot be used without permission." EliteDaily has money too, it was acquired by UK-based Daily Mail earlier this year for a reported $47 million. Who's right in this case? (via APM)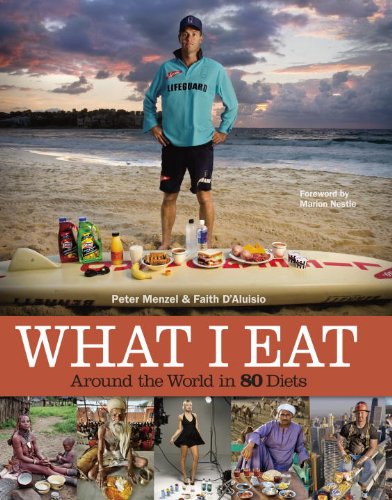 New Interactive Simulator Helps You Understand DOF and Bokeh
A new online depth of field and bokeh simulator by Polish photographer and programmer Michael Bemowski helps you understand the concept of DOF and effect on background blur with interactive visuals. The site features an interactive calculator which you put all your shot info in: F-stop, focal length, distance, if it's a headshot, full body, etc. As you tweak your shot settings, the animated "sample photo" image on the right side of the page will update in real time to show you how the shot will change as a result. The service is free to use and since the app doesn't need to communicate with any server, there's an offline version available as well for you to take on-location. However, if you're on a paid shoot, you should probably know all of this by heart… (via PP)