Fro's DAD Returns: RAWtalk Episode #127
Download this weeks episode as an MP3 Right here.
You know you're in for a treat when my dad joins me on the show. You never know what direction our conversation will go. This week I got back my Ancestry.com DNA results and I don't know about you but I expect a hell of a lot more information and so did my dad. Check out that interview at 1:07:05
Do you want a chance to win some of the $200,000 in prizes just for making a video in the MyRodeReel.com well go check out the rules because you still have time to enter. They have also created some really informative videos to learn from.
I explain what I was doing in San Fran and why I ate BABY SQUID RAW. As well as go into more detail about the most recent 5 Min Portrait using the Nikon D5500 and Kit 18-140.
For those who don't know the story of Passover I went ahead and retold the entire story in roughly 2 minutes.
Stephen crushes his photo news once again and I can't wait to hear what song he picked from Audioblocks.com.
00:00:16 – Show Intro
00:06:42 – Nikon D5500 5 Min Portrait
00:16:29 – Youtube San Fran Recap
00:22:08 – Jared Describes Passover
00:27:54 – Photo News
01:07:05 – Dad Interview
01:14:00 – Ancestry talk
01:35:40 – Jared's Dad Spins Wheel of Fro
01:39:40 – Real Wheel of Fro Spin

Here's all of Stephen's photo news stories in detail:
Phase One Announces World's Smallest Medium Format Camera For Drones
Phase One Industrial has announced the world's smallest medium format camera for drones called the Phase One iXU 180. It has an 80MP CCD sensor on the inside, with the body being just a little wider than the actual lens barrel, weighing in at about 2 lbs. Spec wise, it has a USB 3.0 port for fast data transfer, a CF card slot, and an ISO range of 35 to 800. The iXU 180 uses a Phase One lens mount and is compatible with various Schneider-Kreuznach lenses (the 28, 55, 80, 110, 150 and 240mm lenses). It'll start shipping later this month; will you be getting one? (via IR)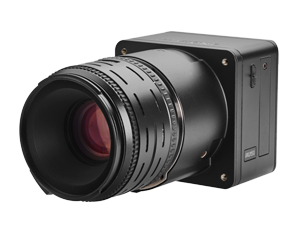 Fireworks + Drone + Long Exposures = Awesomeness
Speaking of drones, a photographer launched fireworks from his quadcopter and captured some really unique long exposure shots in the process. Photographer Calder Wilson is behind the project and recommends having two people to pull it off right. He says you'll need to carefully plan out triggering the camera shutter, lighting the fireworks on the drone, taking off, and piloting while the camera is exposing the shot. The resulting images look like icicle lights or sparklers on a string. He tells Petapixel that the project is "an ongoing experiment that I'll be continuing throughout the year." (via BB)
Rare Civil War-Era Photos Added To The Library of Congress
Rare Civil War-era photos have been added to the Library of Congress this week thanks to a Texas grandma. The 87-year-old named Robin Stanford put together the collection over the years. The photos contain images of Fort Sumter, Abraham Lincoln's funeral car procession, Abraham Lincoln's home draped in mourning on the day of his funeral, the Southern artillery militia, slaves, and much more. Each item in the collection is a stereo photo, with two shots of the scene arranged side-by-side for viewing through a special stereo viewer. Here's how they did it: they would shoot the images, develop them and piece them together. One photo even shows the photographer's portable developing tent hidden behind a mortar. Stanford says she had been planning to pass the collection on to her son, but his recent death caused her to lose motivation in collecting and decided to sell the archive. Many of the photographs have already been digitized and published online by the Library of Congress, and the rest will be digitized soon. To view them, simply do a search for "Robin Stanford collection" on the LOC website. No purchase price was announced but I'm sure it was up there! (via TWP)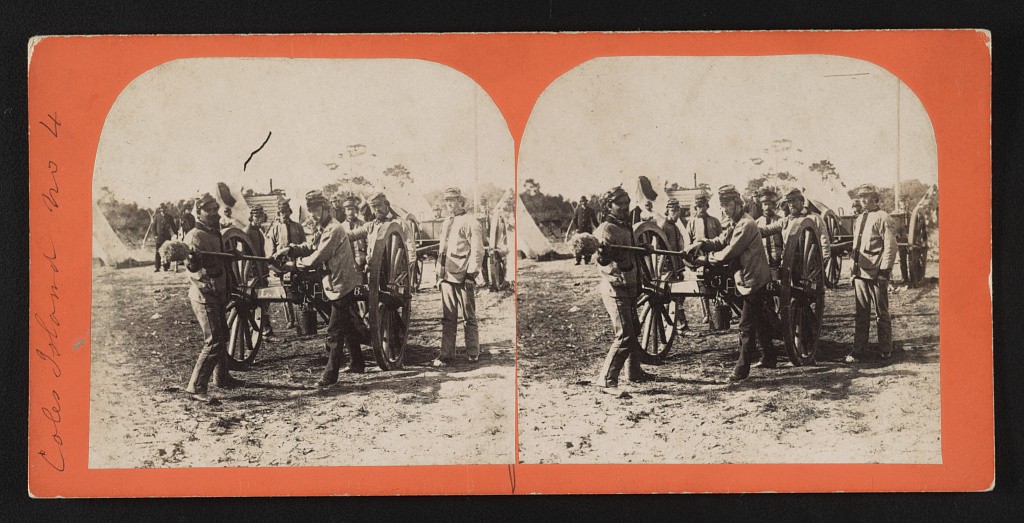 There are now Tablet-ready Selfie Sticks
Selfie fanatics rejoice! There is now a tablet selfie stick! Yup, you can now buy a selfie stick that has a special attachment specifically for mounting your tablet as a camera. The attachment is basically a strap that wraps around your tablet and connects via a standard tripod mount. The tablet selfie stick is going for just $19 with free shipping too! What are you waiting for?!?!? (via PP)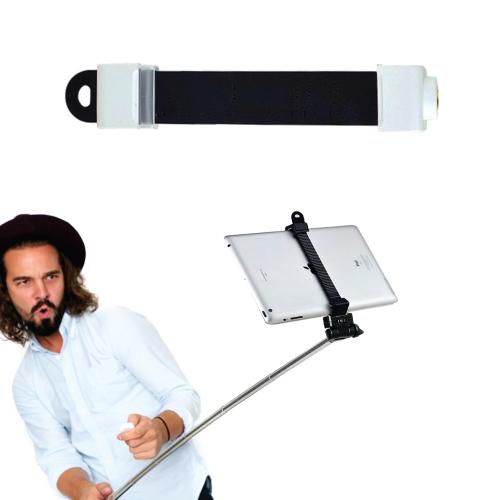 Major U.S. Festivals Banning Selfie Sticks
Fortunately, for those going to Coachella and Lollapalooza this year, they won't be bothered with selfie sticks. Both major U.S. festivals are banning the sticks, listing them as "prohibited items." They specifically noted that there should be no "GoPro attachments like sticks, selfie sticks & monopods." In Coachella's rules and policies page on their website, they say that "Selfie sticks / Narcisists" are banned from attendance. No word on whether or not other major U.S. festivals like Firefly and Bonnaroo will follow in their foot steps. This rule already applies in major UK venues however like the O2 arena and Wembley. (via NME)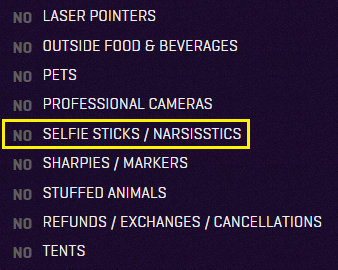 Introducing an Instax-shooting Twin-Lens Reflex-like Camera
A new instant camera called the InstantFlex TL70 mimics a Rolleiflex twin-lens reflex camera and prints Instax photos. The camera was made by a company called MiNT and meant to pay tribute to Rolleiflex and its twin-lens cameras and Polaroid's iconic SX-70, essentially combining them. Features include auto exposure, bulb mode, a built-in flash, and adjustments for aperture/focus/exposure; it also takes 2 AA batteries to operate. It has LED lights next to the display that indicate the camera's exposure, with green lights indicating proper exposure and red lights indicating over/under exposure which is certainly a plus. Availability hasn't been announced just yet but it will cost around $324 and it looks like it will be available outside of China for once. (via PP)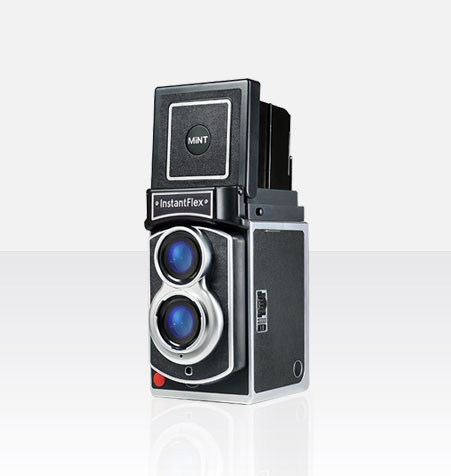 Nikon Announces the J5
Nikon has announced a new camera–the Nikon 1 J5–their latest compact interchangeable lens camera. Highlights includes a new 20.8-megapixel BSI CMOS sensor, EXPEED 5A processor, shoots at 20FPS, has built-in Wi-Fi and NFC, a touchscreen LCD display, ISO range of 160-12,800, 1080P video at 60 fps, and more. MSRP for the standard kit lens, which will be the 10-30mm f/3.5-5.6 PD-Zoom, will be $499.95. No word on availability just yet but I'm sure it's soon!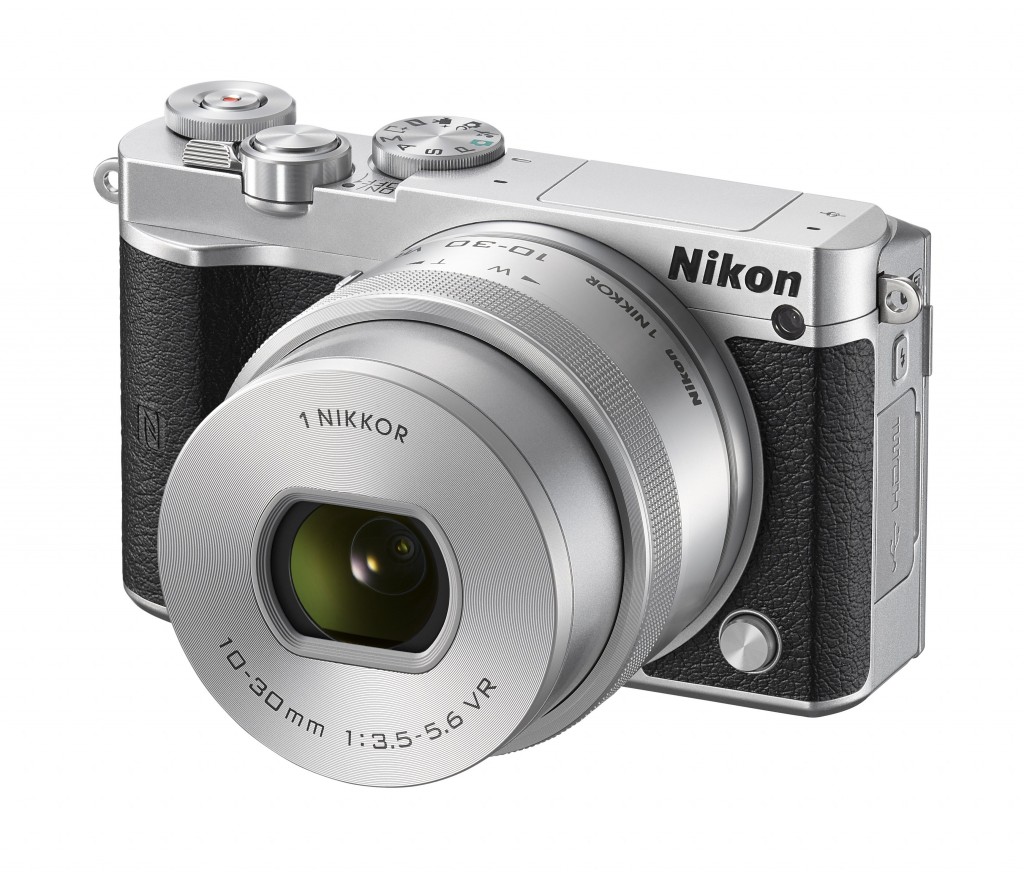 Redrocks Reveals New Auto Focus Puller
Redrock has a new auto focus puller tracking system that will really help out the one-man-band guys, especially steadicam operators. The system continuously tracks focus on any subject and between subjects, with no human interaction needed. It works on any camera and lens too and focuses on any type of subject (not just faces). It doesn't depend on light for focus either, it uses sound waves to find focusing distances so it could focus in complete darkness which is huge. This will be extremely beneficial to those that don't have a dedicated focus puller. There's a behind-the-scenes video of the prototype at work being used on a MoVI and 5D Mark III, which in the video they shoot at f2 with a solo operator. f2 would even be difficult to "pull off" for an experienced focus puller. I'm sure this will be something that Redrock will showcase at NAB next week. (via CR)
RIP: Photoflex

Photoflex has officially closed their doors after being in business for 30 years. The announcement comes unexpected, with layoff notices being handed down to employees just days before the public announcement. The company is known for their inexpensive reflectors, softboxes, umbrellas, stands, flashes, continuous lights, and more. The company ended their legacy with a thank you to customers: "We want to extend our thanks to all of our supporters over the last 30 years and wish you all the best in the future." Ironically, the announcement was made on April Fools Day, but the notice still exists on their homepage, so this seems to be legit. RIP. (via RM)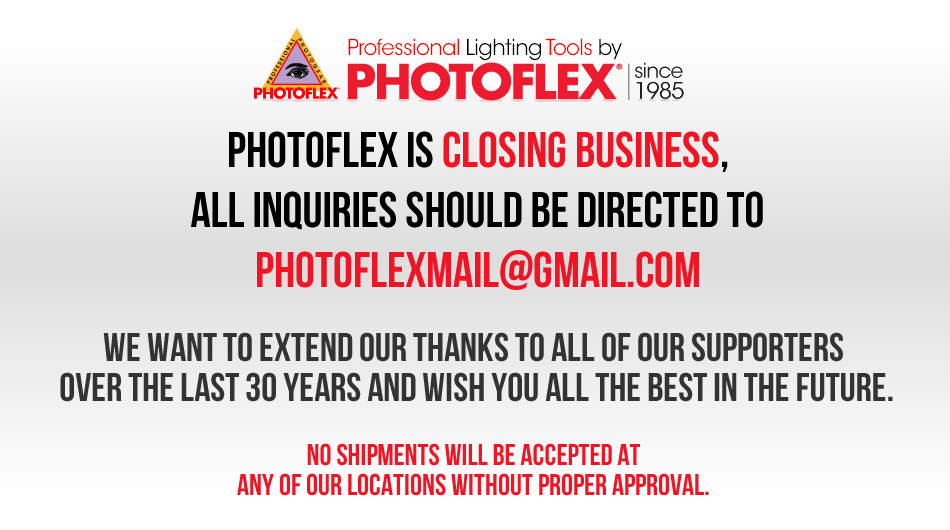 New Arkansas Bill Nearly Banned Street Photography
A new Arkansas bill almost got put into play that would've nearly prohibited street photography. The bill, titled SB-79: the "Personal Rights Protection Act," would've required photographers to get written consent from a stranger to feature their likeness in a photograph for most purposes. Exemptions would've included advertisements, political or newsworthy photos, photos in which the individual is not named or singled out, and a couple more specific cases. The bill was initially passed, but later in that same day vetoed by Governor Asa Hutchinson. The letter he wrote to the Arkansas Senate says he vetoed it because "in its current form it is overbroad, vague and will have the effect of restricting free speech." He added that he fears it would've resulted in "suppress(ing) [the public] who engage in artistic expression from photography to art work." He says that the many photographers who wrote in to voice their complaints influenced his decision so kudos to you photo community! The veto can be overridden by the legislature if a simple majority in both houses agree to it. Read the governor's full letter to the senate below to see what he had to say: (via TOP)
Photographer Creates Automated Slide Scanner with LEGOs
This is really neat, photographer Pascal Kulcsar built an automated slide film scanner out of LEGOs! The DIY scanner takes a set of slide film, pushes them one at a time under a DSLR where they're back lit, photographed, and transferred into a computer, with no extra help needed. Think of it as an automated slide assembly line. He posted a behind-the-scenes video showing off the process and explains how it was built if you want to replicate it. The photographer also posted some images that he scanned in from it which look pretty decent. Check it all out below: (via PP)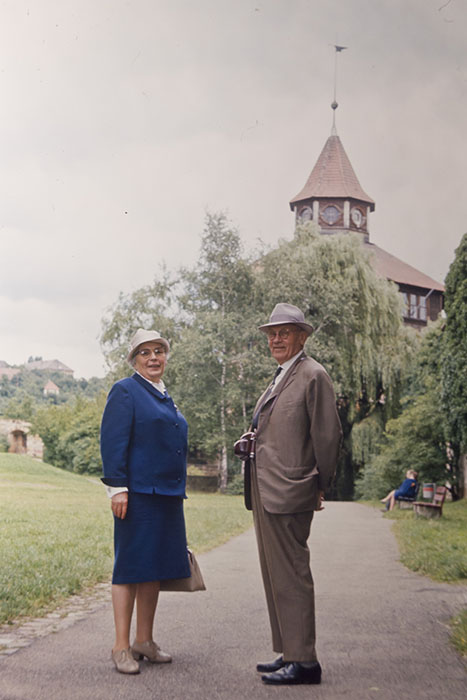 Amazon Announces "Unlimited" Cloud Subscription Program
Amazon has announced two new unlimited cloud storage subscription plans which really benefits creators like photographers. One plan is truly unlimited and lets you store any amount and type of file for $59.99 a year (or $5/month)–it's called "Unlimited Everything". The other, called "Prime Photos", is unlimited as well but only for photos; this plan comes in at $12 a year (or $1/month). However, if you're a current Prime subscriber, like myself, Prime Photos comes included with your plan. If you're not, then it'll cost you extra. As far as image formats go, you can upload JPGs, DNGs, "most" raw formats including Nikon NEF files, Canon CR2 files, and Sony ARW files, but they say that list is not definitive. To upload, you can download their desktop app and simply start uploading. Amazon also has a mobile app for iOS and Android which lets you access all of your data on the go. Is this something worth while to you?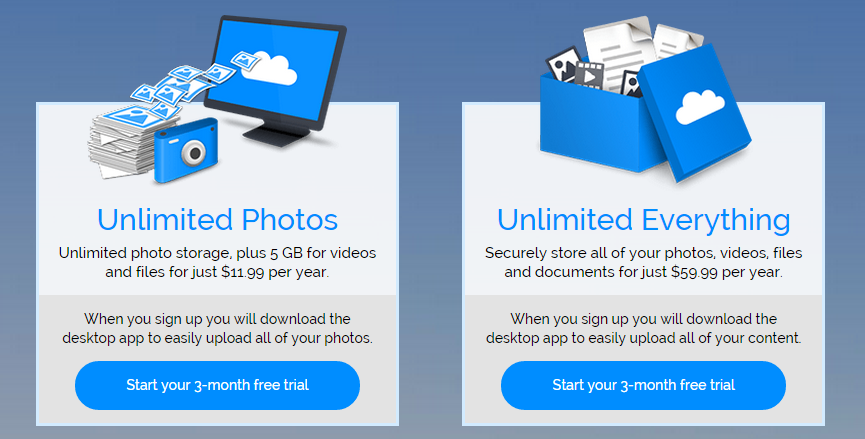 NY Scanning Rare Crime Scene Photos
New York is digitizing 30,000 photos taken between 1914 and 1975 by NYPD photo unit officers. These photos were stored in boxes after the conclusion of cases and stored away out of sight in a basement. View all the rare images here. (via PP)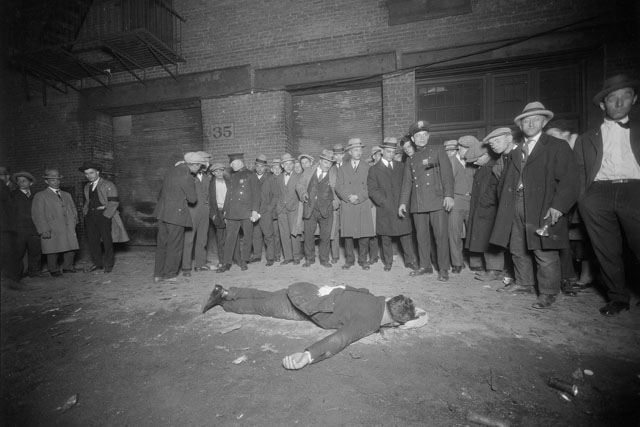 Facebook Adds New "Scrapbook" Feature
Facebook is adding a new feature for parents to tag and organize their children's photos called "Scrapbook". Photos tagged with the special tags can be shared with both parents' friends on Facebook. Check out the demo video below showcasing how the new feature works: