Vegas, Vegas, Vegas, Vegas, Vegas, NAB 2015: RAWtalk #129
Download this weeks RAWtalk as an MP3 Right Here.
We are back from Las Vegas where we covered NAB 2015 thanks to our sponsor VideoBlocks!!!! Todd, Stephen and I made the trip to make sure we brought you the best coverage you will find from this years NAB. That full on video will be out shortly but we had to bring you this weeks RAWtalk first.
The first part of the show starts off like normal but somewhere in the middle we take you back to our Las Vegas hotel room where the three of us look at all the cool toys we discovered at NAB.
A big thank you to VideoBlocks for not only being the sponsor of this weeks RAWtalk but the sponsor who made our NAB 2015 trip possible. If you would like to try out VideoBlocks for yourself be sure to go to VideoBlocks.com/go/fro to get your 7 day trial. Give it a spin, I know once you use it as an editor you won't want to be without it.
Did you enjoy the BTS Snap Chats from NAB? Did Todd do a great job and should he be in charge of Snap Chat on trips in the future?
Dive into this weeks show head first because I know you are going to LOVE IT!!!

This is RAWtalk Episode #129
00:00:16 – Show Intro
00:04:10 – Did you enjoy the Vegas Snapchats?
00:09:43 – "The Reveal" Video Recap
00:12:23 – Photo News
00:44:17 – NAB Recap from Vegas
01:23:55 – Redrock Recap
01:27:14 – Gear of the Week
01:32:18 – Wheel of Fro
01:40:54 – Snapchats from NAB
Here's all of Stephen's photo news stories in detail:
Introducing the Octographer: An Octopus That Takes Photos
Sony teamed up with SEA LIFE Aquarium and trained an octopus to take photos of visitors. The project, called "The Octographer", took place in New Zealand. The team worked with an animal trainer and trained the octopus, named Rambo, to take photos of visitors from inside her tank. Here's how she does it: Rambo was trained to press the shutter with a tentacle using a static Sony Cyber-Shot TX30 compact camera that was placed inside her tank and attached to a red shutter button extension. Trainer Mark Vette says it only took three attempts for her to understand the process, which he says is faster than a dog learns, even humans in some circumstances. The aquarium charged $2 for portraits captured by Rambo, with proceeds going toward the organization's conservation programs. Check out video of the octopus taking a picture of a school class below. Now I just need to train my dog to do something like this… (via CoM)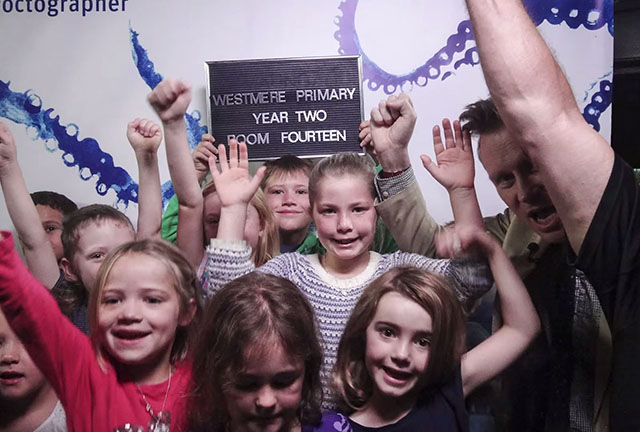 Nikon D7200 is the New APS-C King
The new Nikon D7200 is being crowned with having the best sensor among APS-C cameras according to DxOMark. The camera received a sensor score of 87 points, putting it in 20th place among all cameras ever tested and in 1st place among crop sensor cameras. The big factor here was that it crushed in the dynamic range test. Its score ranks not only 1st in the DxOMark database for cropped sensors, but 2nd overall among all cameras; kudos to you Nikon. DxOMark says, "the Nikon D7200's 24.2Mp DX-format sensor is starting to knock on the door of its full-frame siblings for image quality. Its ISO performance still can't compete against the larger FX format, but its outstanding Dynamic Range at base ISO is on par with the bigger sensors, and its color isn't too far behind either." I might have to grab one of these…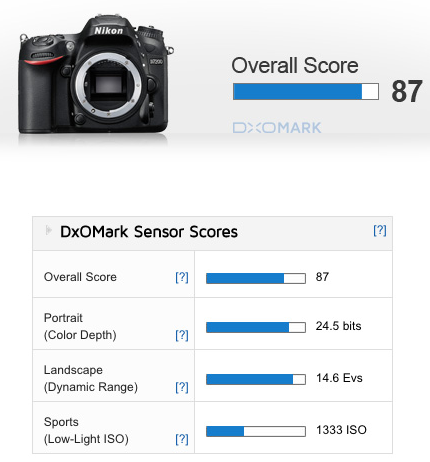 Freefly Introduces Movi Kinetic Controller
Freefly showcased a new product at NAB which we got to actually play with called the Mimic. The new device lets you control Movi units remotely. The kinetic controller is basically a remote control for your Movi that almost acts like a separate Wii-like remote. It's a separate unit interface that's operated by a different operator than the actual Movi unit itself. Here's how it works: the Movi unit is being used by the cameraman which is controlled by the Mimic and a separate operator. The Mimic then controls the Movi's pan, tilt, and roll functions. It can be ordered for $495 currently. Check out a preview video of it in action featuring Chase Jarvis below:
NY Courts Say It's Legal To Take Photos of Your Neighbors Inside Their Homes
Fine Art photographers can now take pictures of people inside their homes in New York–legally–according to a recent NY case won by photographer Arne Svenson. The photographer won a lengthy legal battle against people who claimed that he had invaded their privacy by taking pictures of them in their homes through open windows. For those that forget, his photo project called 'The Neighbors' featured photos of his actual neighbors, captured without their consent through their apartment windows using a long lens. He was then sued by two of his neighbors, Martha and Matthew Foster, back in 2013 after the couple discovered their children in two of the project's photos. In one of the pictures, the face of the child is clearly shown too. A New York state appeals court upheld a lower court ruling yesterday that clears Svenson of any wrongdoing. Judge Dianne T. Renwick ruled that Svenson's work didn't violate New York's right-of-privacy law that prohibits using a person's likeness for commercial purposes without permission. The judge decided that Svenson's work was considered artwork rather than images used for "advertising or trade" purposes, even though Svenson held exhibitions with the photos and has been selling the work as Fine Art prints. However, it might not be long until it's illegal. The judge says, "as illustrated by the troubling facts here, in these times of heightened threats to privacy posed by new and ever more invasive technologies, we call upon the Legislature to revisit this important issue." How do you feel about all of this? (via AN)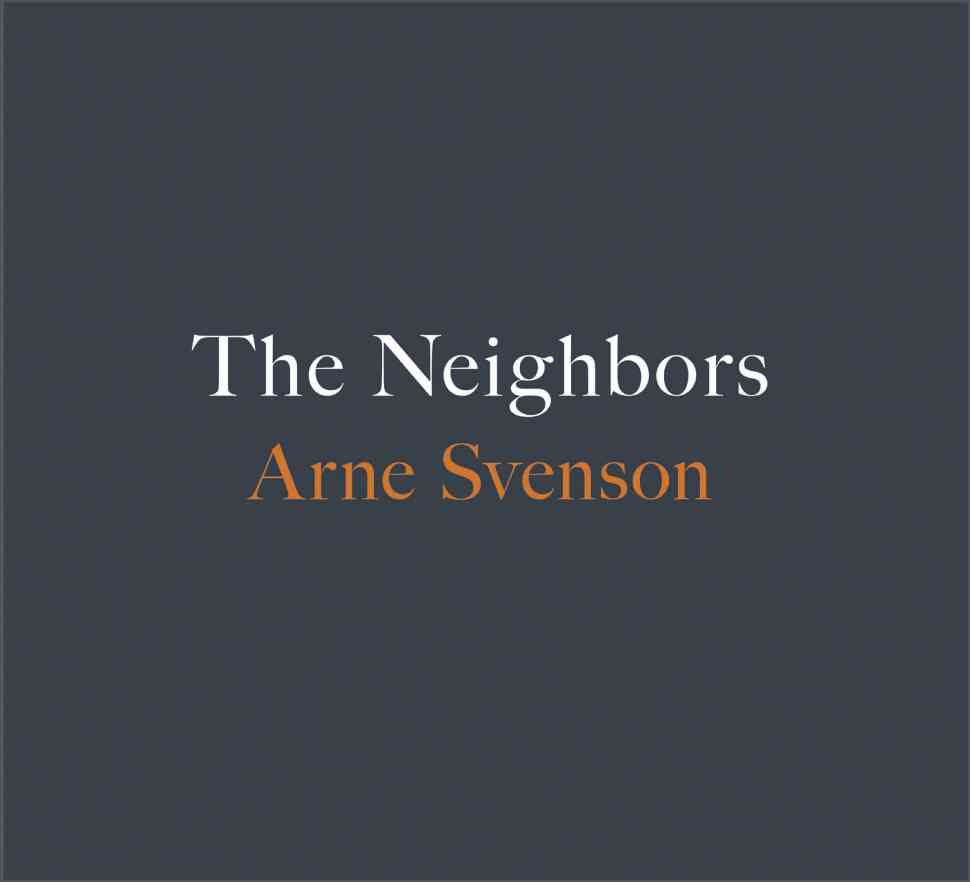 The New Definition of "Chimping"
I wouldn't recommend flying your drone over a zoo, especially near the chimpanzee habitat. A drone operator got his UAV knocked out of the sky by a chimp at the Royal Burgers' Zoo in the Netherlands. While capturing an aerial shot of the chimp enclosure, one of the chimpanzees climbed up one of the trees and attacked the drone with a branch as it flew by. The chimp then rushed around the drone once it hit the ground to inspect their so-called "kill." The zoo says the drone was completely destroyed by the attack, but that the GoPro survived, hence the footage posted below: (via TT)
Texas Bill Limiting the Photography of Police Dropped
The proposed Texas bill that would limit the photography and filming of police officers within 25 feet is now dead in the water. Representative Jason Villalba tells the Dallas Morning News that he has dropped the bill and will not be seeking a public hearing for it. The bill was originally proposed to him by several police officer associations, and it was intended to ensure the safety of officers and the public by creating a safe buffer zone. The public outcry from the bill was so bad that he was even getting death threats over it. He initially planned to rewrite the bill, but in the end decided to just kill it. Villalba says he now realizes that this type of law will never be accepted by the public. He says, "I think the public has spoken very loudly." Yes sir, I think they have…
RIP: Wedding Photographer Passes Away After Hitting Head at Andy Murray's Wedding Rehearsal
Wedding photographer Gordon Jack passed away this past week after a freak accident at a recent wedding rehearsal. He was shooting Tennis superstar Andy Murray's dress rehearsal at the Dunblane Cathedral in Central Scotland when he tripped and fell, hitting his head on a gravestone after walking backwards and taking pictures of the couple just a few feet away. He was knocked unconscious and rushed to the hospital, where he passed away the following afternoon; RIP. (via IBP)
Hope the weather holds! @andy_murray #dunblane #weddingbells pic.twitter.com/EyaFBXYFzT

— Gordon Jack (@scotimage) April 10, 2015
Manfrotto's New Digital Director Turns Your iPad Into a DSLR Remote & Monitor
Manfrotto has announced the Digital Director which turns your iPad into a display and remote for your DSLR. The new item is both hardware and software based. On the hardware side, the Digital Director comes with a CPU-equipped base station that connects to your camera via a USB cable and to your iPad either wirelessly or through a Lightning connector. On the software side, there's the actual app that lets you use your iPad as a wireless external monitor. It works on both Canon or Nikon DSLRs, and just like other apps, it can control all your settings on your camera as well. Those settings include focus, ISO, aperture along with real-time live view monitoring, a histogram, will charge your iPad if plugged in, and even gives your DSLR focus peaking. Users can also share their images immediately via FTP, email and social media. Manfrotto even went the extra step of getting the device through MFi (Made for iPad) certification through Apple. It'll be available for $500 starting in June 2015, will you be getting one? (via RM)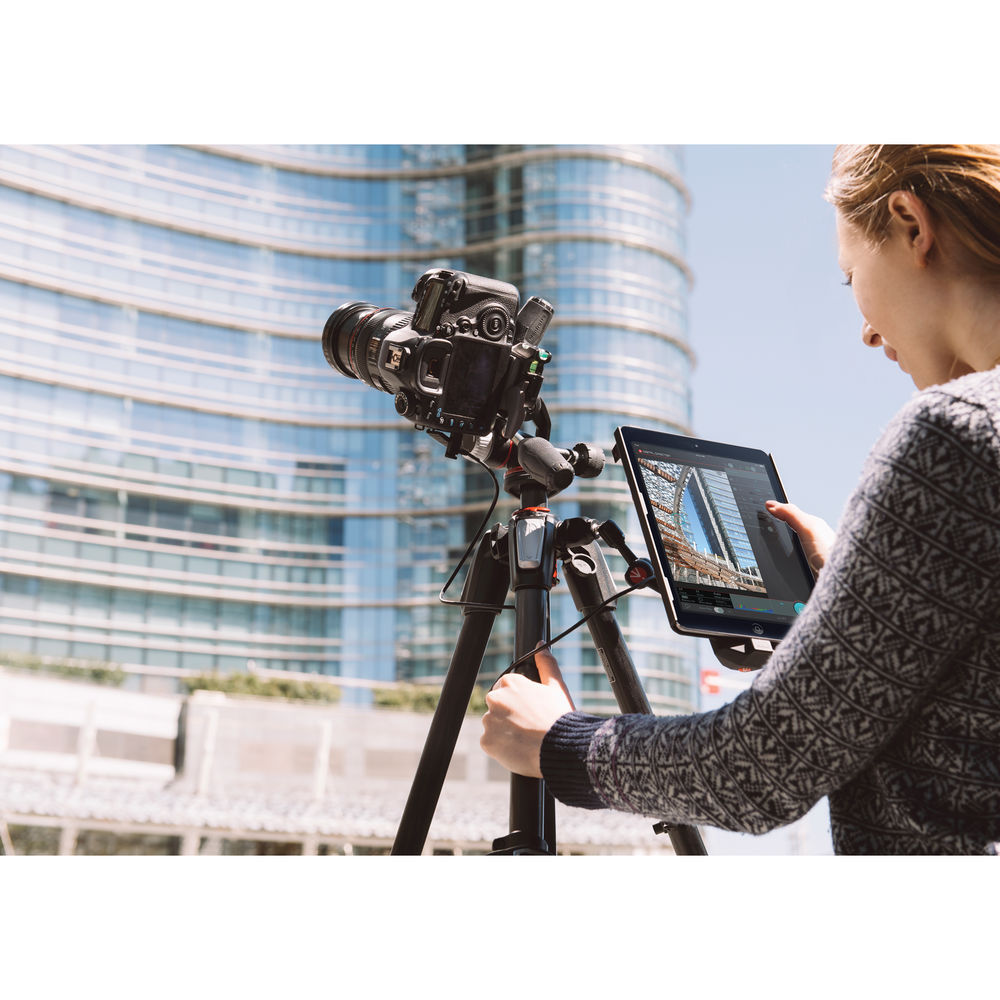 Photographer Welcomes Sony A7II Into The Family With Baby Announcement Photos
One of my favorite stories this week: a photographer welcomed a new member to the family via a set of baby announcement parody images. Photographer Dustin Thompson is now the proud father of a new Sony A7II, and he wanted everyone to know that so he released birth announcement-like photos, showcasing the cameras birth date, weight, height, and time it was "born." He even mimicked the cliche "feeding the baby" pose with soft focus, featuring the camera all wrapped up like a newborn! (via PP)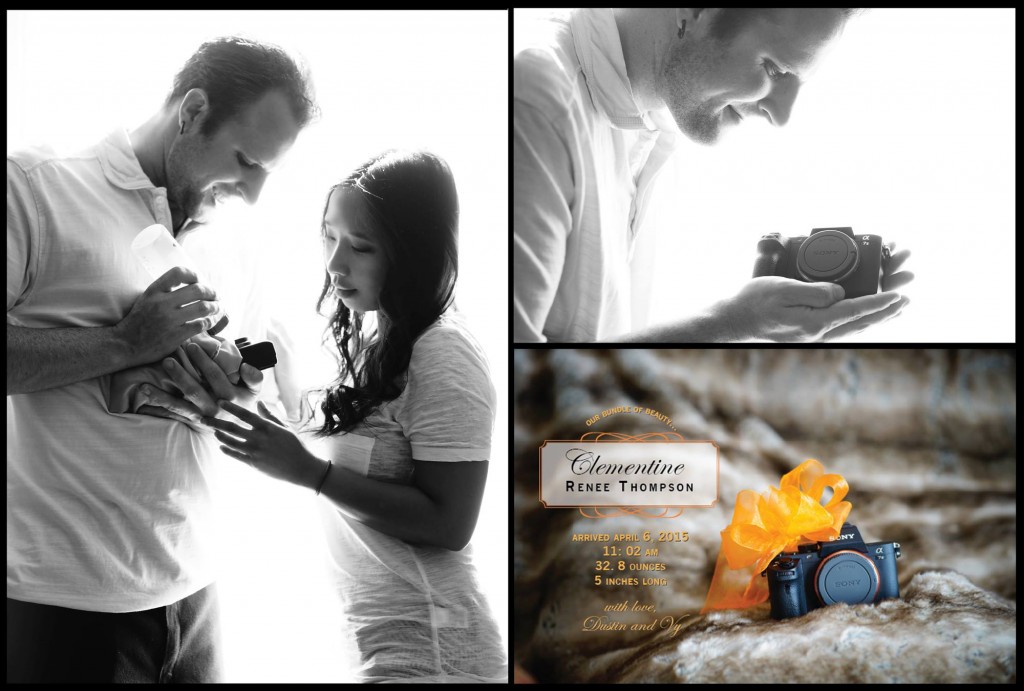 Nikon Warns of Fake D610 & D4S's
Nikon is warning users that there are more fake DSLRs popping up for sale. Just like the D800E we talked about a few months ago, the D610 and D4S have been added to the list of fake bodies being sold. The company says that service centers have discovered $1,000 D7100 crop sensor cameras that were modified to look like $1,500 full frame D610 DSLRs. There have also been discontinued D4 cameras modified to look like new D4S bodies. Just like the D800E issue, the way to check if your camera is legit, you simply enable the "overview" option in playback to see what model name pops up in the right corner. Nikon says they won't service imitation cameras at their repair centers either, saying to "please take all necessary precautions to ensure the authenticity of a product before purchasing it." So I would be careful next time you're thinking about buying that cheap FX camera on eBay… (via NR)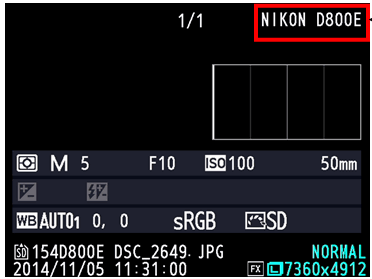 Apple Bringing DSLR-Quality Cameras To iPhones?
Apple has acquired LinX, a camera module company that says they'll bring DSLR performance in the iPhone. The Wall Street Journal says Apple put out about $20 million for the camera maker. Linx's bare bones website doesn't have much information but they do say their cameras are "significantly smaller than any camera on the market today, leading the way to DSLR performance in its slim handsets." Images on the site show three different camera modules with two, three, and even four lenses. The company is allegedly building "multi-aperture imaging technology" that combines processing, sensor, and optics to improve performance in things such as "low light performance, HDR, refocusing, color fidelity, shutter lag and more." The cameras are capable of taking both 2D and 3D images. On top of the acquisition, Apple is exploring light field editing software according to a recently filed patent application. The filing imagines steps a user could take to focus, and later refocus (aka Lytro). Software can take the 3D information captured by the camera to refocus a scene, measure the distance to objects, model 3D objects, replace backgrounds in video calls in real time, and more. The multi-lens setup could also be used to shoot with a shallow depth of field that normally can't be achieved with smartphone cameras. Time to ditch the DSLRs? (via WSJ)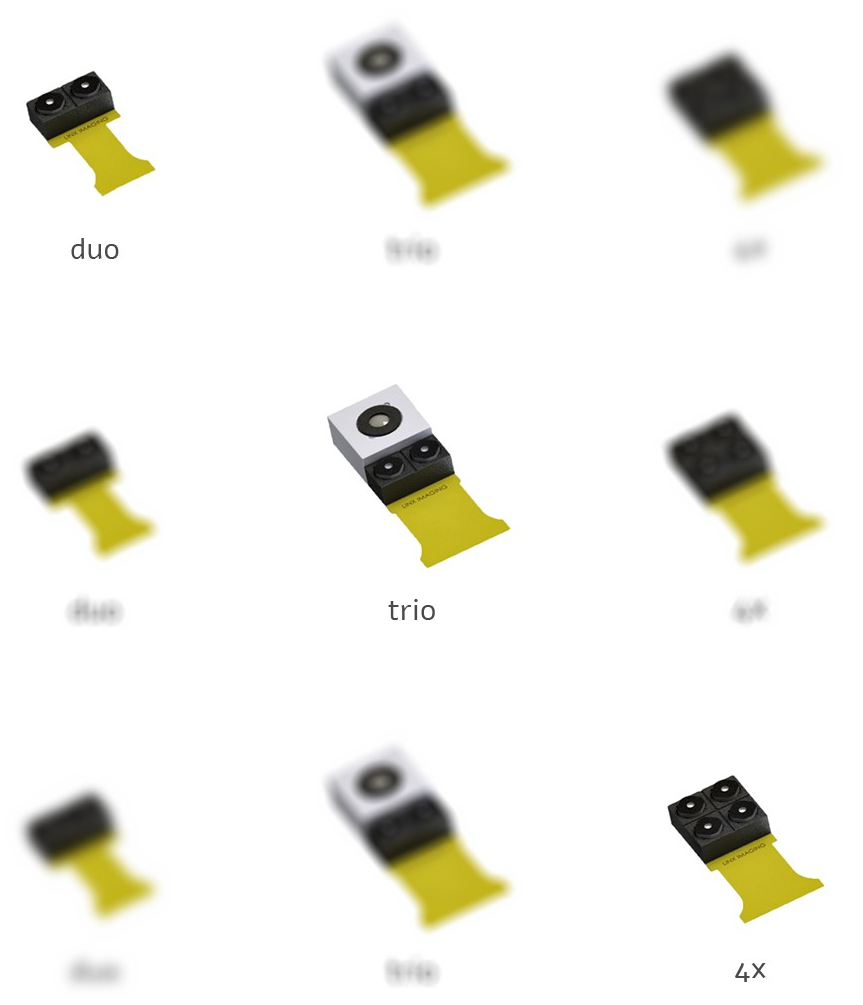 Andrea Polito Fires Back At "Hostage" Couple with Million-Dollar Lawsuit
Photographer Andrea Polito is now suing the couple who was suing HER for holding their wedding photos "hostage." Polito is seeking up to $1 Million in damages for defamation after they opened up about their story to the media. The lawsuit accuses Andrew and Neely Moldovan of defamation, business disparagement, tortious interference with prospective contracts, and civil conspiracy. She is demanding between $200,000 to $1,000,000. The lawsuit states that, "this is a case about APP's [Andrea Polito Photography, Inc.] clients, the Moldovans, who sought local media to publish a story based on defamatory and disparaging statements about Polito and APP to exact unjustified revenge for their personal benefit; who republished the story on various social media and electronic forums, including Twitter, Facebook, Instagram, emails, and text messages to harm Polito and APP; and who directed business away from Polito and APP. To further destroy Polito and [Andrea Polito Photography]'s reputation and business, the Moldovans engaged in a smear campaign taken worldwide on many websites and different forms of media." Adding that "the Moldovans took pride and pleasure in the harm they caused, bragging they were 'pretty sure her business is done." Polito says the Moldovans quickly turned to the media when they learned about the additional charges for different album options, choosing to pursue "publicity and public shaming" rather than work with Polito to resolve the situation (the photographer says she intended to waive the standard cover fee). The lawsuit goes on and states that "The Moldovans' tortious actions have damaged Polito's personal and professional reputation, caused her extreme emotional distress, and already caused, and will continue to cause, substantial economic damages to APP." This case has gone from a private dispute to a trial by jury. Read a copy of the lawsuit below, which was originally filed on March 18. Also, check out Polito's original open letter telling her side of the story here. (via FS)
PolitoCase_DocumentFragment_12063609
Another Reason Why You Shouldn't Check Your Gear
Also, here's the luggage video we spoke about on RAWtalk. Not exactly "news" but it's relevant to this week's travel discussion. Always take your important gear on board with you! (via Reddit)