You guys delivered the fire and flew Solo: RAWtalk 130
Download this weeks RAWtalk as an MP3 right here.
It's not every week that I get over 350 Flying Solo questions but this week you guys delivered. I must say there were so many great questions that I chose a few extra to squeeze in as many answers as I could. The truth will be told during this weeks episode.
I want us all to welcome a NEW sponsor this week, Kenko / Tokina http://www.kenkotokinausa.com/tokina/ . I am almost positive you guys all have heard of Tokina and the lenses that they make for stills and video. But they also work with a company named Hoya who makes all different types of filters. Please take a look around their site and see what they offer as they support the show and I support them.
Stephen brought us the photo news this week with stories that range from the strange to the funny and informative. Be sure to check out the full photo news stories and more.
Do you like Photo Books? Have you ever made a real deal photo book? If not I highly recommend using the code "pxfro35md" before May 16th to get 35% OFF your order of Photo Books at AdoramaPix.com .
Please enjoy the show and don't forget that new episodes arrive on Mondays.

00:00:15 – Show Intro
00:02:00 – NAB Recap
00:13:20 – Photo News
00:37:15 – ADORAMA PIX book discount code
00:44:31 – Flying Solo
01:38:55 – Wheel of Fro
Here's all of Stephen's photo news stories in detail:
Man Leaves Camera On Airplane, Later Finds It On eBay
A photographer had his Nikon D5200 stolen by a flight attendant on a Ryanair flight. The man who left the camera behind, named Aaron Galloway, left it on the flight by accident. He quickly notified the airline right after getting off the plane, but the camera was nowhere to be found in the cabin. When he arrived home, he did a quick search on eBay for a used replacement DSLR when he stumbled upon his own camera. The auction had been created the day the camera was lost. The serial number on the camera matched his own, and there was only 33 minutes left in the auction when he came across it. He quickly sent a message to the auction owner demanding it back and threatening to go to the police. He said he had the camera registered with Nikon and still had original receipts and proof of purchase to prove it was his, he even offered money to get it back. The photos on the card in the camera were very important to Aaron since one of the people in the photographs has since passed. The flight attendant, 34-year-old Fernando Miguel Andrade Viseu, messaged Galloway back, claiming he did it to support his 3-year-old daughter, and said he would meet with him, no money needed. Well, Galloway DID inform authorities, who then raided the flight attendants home and discovered Galloway's camera along with 118 other items stolen from airline passengers; wow. Unfortunately, the memory card had already been completely wiped by the time it was recovered and returned to him. The flight attendant ended up pleading guilty in court and has been ordered to do 100 hours of community service and has also lost his job with Ryanair. (via TM)+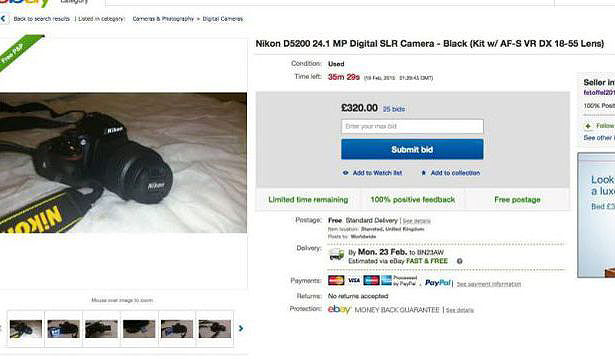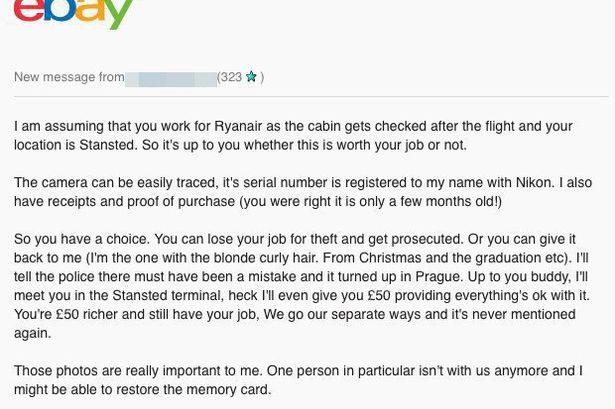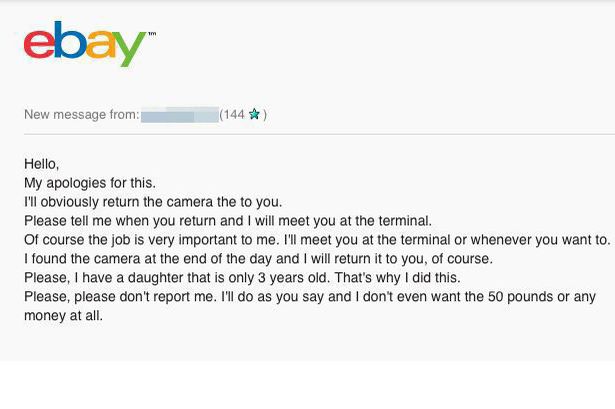 "Drone Daddy" Uses Drone To Monitor Daughter Walking To School
A Tennessee father is thinking outside the box and using a camera drone to monitor and follow his 8-year-old daughter as she walks to school. The "drone daddy" was asked by his daughter if she could walk to school by herself. He agreed, but still wanted a pair of eyes on his daughter, even if they were in the sky. The dad, named Chris Early, owns a production company and is a techie himself, thinking up new things to do with the drone all the time. Chris says it's just for fun, he's just happy knowing she's safe. The daughter is actually OK with it too, at least that's what she said on camera via the video interview below. The question is, when will other parents start to complain that it's a privacy issue with their kids? (via WPVI)
Zeiss Announces New OLED Display Lenses
Zeiss has announced new lenses featuring OLED displays for Sony FE mounts. The new line of lenses, called Batis, feature a 25mm f2 and 85mm f1.8 lens, and are the world's first full frame autofocus lenses that feature an OLED display showcasing the focus distance and DOF between the camera and subject. Both lenses are dust and weather-resistant with an anti-reflective coating. The 85 even comes with built-in IS. Zeiss says the display is "an innovation that is currently unparalleled in camera lenses." They'll be available this July starting at $1299 for the 25 and $1199 for the 85, which isn't too high–for Zeiss lenses that is. Check out a promo video below:
New Start Up  Promises 52MP Cameras In Smartphones by Next Year
A new start-up in Silicon Valley called Light is promising 52MP cameras in smartphones by NEXT year. The company is working on building camera modules that feature numerous lenses and sensors. By stitching the images captured by each camera, a higher-quality image can be achieved without greatly increasing the size of the camera module. This is very similar to LinX, the company that Apple acquired just a couple weeks back. And just like LinX, Light is saying that its innovative camera design will pack "the quality and zoom" of a DSLR. We'll see about that….The zoom function will be decked out too. They say, "The level of zoom that the user selects determines which modules will fire when [the user] takes a picture, and where the mirror contained in each module moves to capture light. It could aim for light straight ahead, or off at an angle, for instance. The resulting shots are then digitally combined in a way that emulates a much bigger camera lens." Also, just like Lytro, Light is saying that photographers will be able refocus their shots after the fact. Light has reportedly signed a licensing and investment deal with Foxconn too, the world's largest contract electronics manufacturer, which ought to get them somewhere. Smartphone cameras next year should be pretty interesting… (via PP)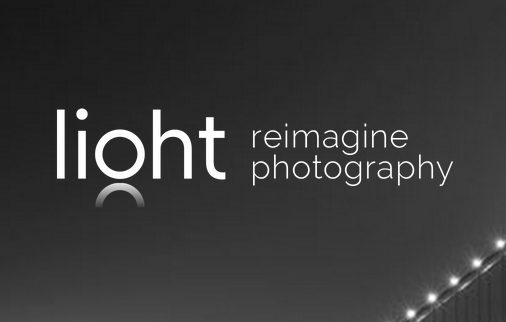 Photoflex is Back…Already
Photoflex is back, already. Just a few weeks ago they announced they're shutting their doors, which many believed was an April Fool's hoax since they did announce it on the worst day possible. The company's website now claims they are "back in business" and that consumers can "buy with confidence". They say they are "in the process of working through opportunities that will keep Photoflex open". On the note, they also encourage people to purchase through their dealers and distributors. Most likely it won't be the same owners however, probably a buy out of some sort where they're simply selling the brand off. Will you continue to shop there after all of this? (via PP)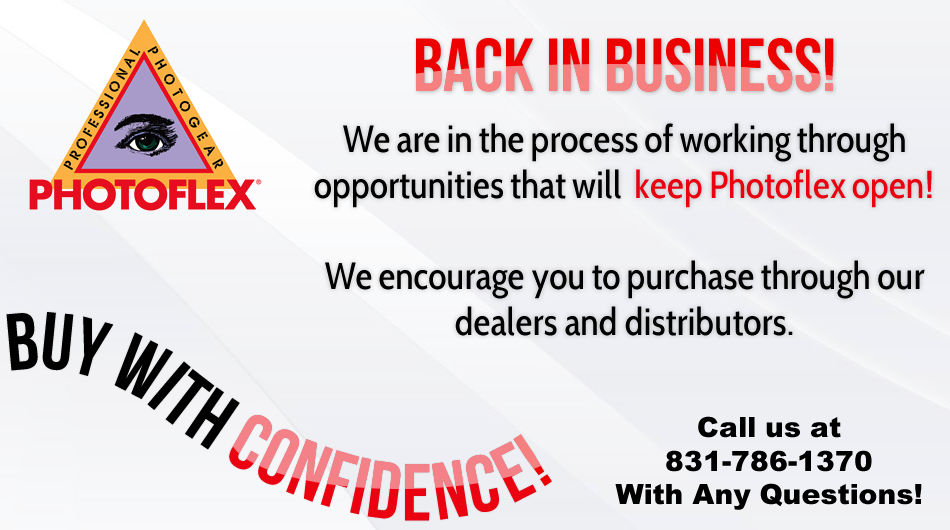 Dog Capture Marriage Proposal via GoPro Harness
A man name Kurt Gies had his DOG catch his proposal on camera. He proposed on a beach with just him, his girlfriend and their dog, and not to make things obvious, he strapped a GoPro to his dog's back with the special harness from GoPro. The video can be seen below, where the dog's head is taking up the whole lower third of the frame, nearly missing the actual proposal. Would you rather do this than hire an actual photographer/videographer? Cute idea, but practical? (via PP)
VSCO Offering Up FREE Lightroom Preset Starter Pack
VSCO is offering up a new film emulation starter pack for Lightroom for FREE. The pack, called VSCO Film 00, includes two of the company's most popular presets: Kodak Gold 100 simulation and Kodak TRI-X simulation. The presets, which normally sell for $119 each, are compatible with Lightroom 4 and up. Unlike many film emulation presets out there, which only take your photo into account, VSCO Film has custom camera profiles that apply emulations that are made for your specific camera. They have specific camera profiles for Nikon, Canon, Sony, Olympus, Leica, and Fuji. Click here for your free install over on their website, where you'll need a license key to activate that they'll send via email. Check out a preview of the presets in action too below: (via PP)
Adobe Releases Lightroom CC / 6
Speaking of Lightroom, Lightroom CC has been released along with the non-subscription model, simply called Lightroom 6. Major updates include a speed boost–Lightroom now utilizes the GPU on your computer, giving it a much faster performance. Adobe says it could speed up the program up to 10x for some users. HDR merge is a big new feature–finally. It'll now merge bracketed images automatically creating a high dynamic range image, which will be a DNG RAW file for you which is certainly a plus. Another big new feature: panorama merge. Users can now stitch multiple images together, again creating a DNG RAW file for you. There's a new facial recognition function that will allow you to quickly tag and categorize people in your images as well so you can find them quickly when searching. It also has a new filter brush which will allow you to modify gradients you made with the Graduated filter and Radial filter. LR CC will let you erase parts of the gradient or paint any part of a gradient into any other part of the photo with the new brush. The program features improved slideshows too, which will allow you to use photos, videos and music. You can pan and zoom internally now and it also has a "Sync Slides to Music" feature that automatically syncs slide changes to beats in the music. Users can add up to ten songs per slideshow too. An "Audio Balance" setting lets you choose how loud the music volume is compared to the volume in the video as well. Also, new HTML 5 compatible web galleries have been included. Lightroom CC is now available as part of the CC Photography Plan for $9.99 a month or you can get the standalone LR 6 version for $149. However, the standalone version offers the same upgrades minus the mobile and web components of the subscription service like access to LR mobile. Preview each new function below for a better understanding of how they work. Adobe also quietly rolled out Camera Raw 9 which includes a lot of the same big features as CC along with new camera support like the Nikon D7200 and lens profiles. However, you will need Photoshop CC to access the big new features. PS 6 will only offer bug fixes and new lens/camera support. Have you downloaded CC yet?
Yongnuo Released 35mm f2 Canon Clone Lens
Yongnuo has officially released their long rumored 35mm f2 lens for Canon EF cameras. Yongnuo says the lens is the first Chinese-made wide-angle autofocus prime lens for Canon DSLRs. Unlike the previous Canon lenses they've cloned, they claim this one isn't an exact copy of Canon's 35mm. Spec wise, it has a minimum focusing distance of 0.8 feet, a 52mm filter thread, autofocus and manual focus modes, a 7-blade circular aperture, multi-coating for anti-ghosting and anti-flare, and gold-plated metal contacts. Unlike Canon's 35mm that cost $549, this one will only set you back $116. Will you be getting one? (via PR)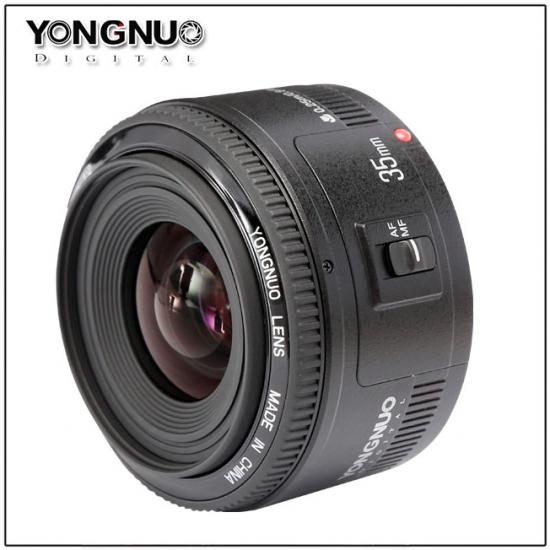 New Affordable Mitakon 85mm f1.2 Lens Available
Another affordable lens from China: ZY Optics has announced its new Mitakon Speedmaster 85mm f1.2 lens. It's designed for full frame cameras and features an 11-blade circular aperture. The aperture ring is silent and click-less too, offering smooth adjustments that make the lens great for filmmakers. It sports a filter thread of 77mm and has a minimum focus distance of one meter. The portrait lens will be available this May for Canon, Nikon and Sony mounts for $799. They say there's also Sony A and Pentax K versions coming later this year as well. (via PP)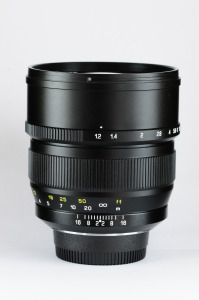 Nikon Reaches Settlement With Sigma Over VR Lawsuit
Nikon has reached settlement with Sigma over their VR Patent infringement lawsuit. Back in 2011, Nikon filed the lawsuit against Sigma, accusing them of using their patented VR tech in their lenses. The "judicial settlement" includes that Sigma pay Nikon $14.5 million in damages. That original figure, recommended by the Intellectual Property High Court, was arrived at by taking how much Sigma was estimated to have made using the infringing products (~$96.66M) and factoring in how much the infringed technology (VR) contributed to the products. The court determined that the Optical Stabilizer (OS) accounts for 15% of a stabilized Sigma lens. Nikon does say that it "estimates that the financial impact of this settlement is minimal" however. (via PP)
These Are The 2015 Pulitzer Prize Winners
The 2015 Pulitzer Prize winners have been announced this week. Daniel Berehulak, a freelance photojournalist for the NY Times, took the 2015 Pulitzer for "Feature Photography" for his coverage of the Ebola outbreak in West Africa. The staff, both David Carson and Robert Cohen, at the St Louis Post-Dispatch took the Pulitzer for "Breaking News" for their coverage during the Michael Brown protests in Ferguson, Missouri. David Carson was the one who got attacked for taking the photo of the looters in the store which we spoke about a few months back on RAWtalk. If you remember, he ended up using his camera as a defense weapon. Check out their winning photos below: (via WSJ)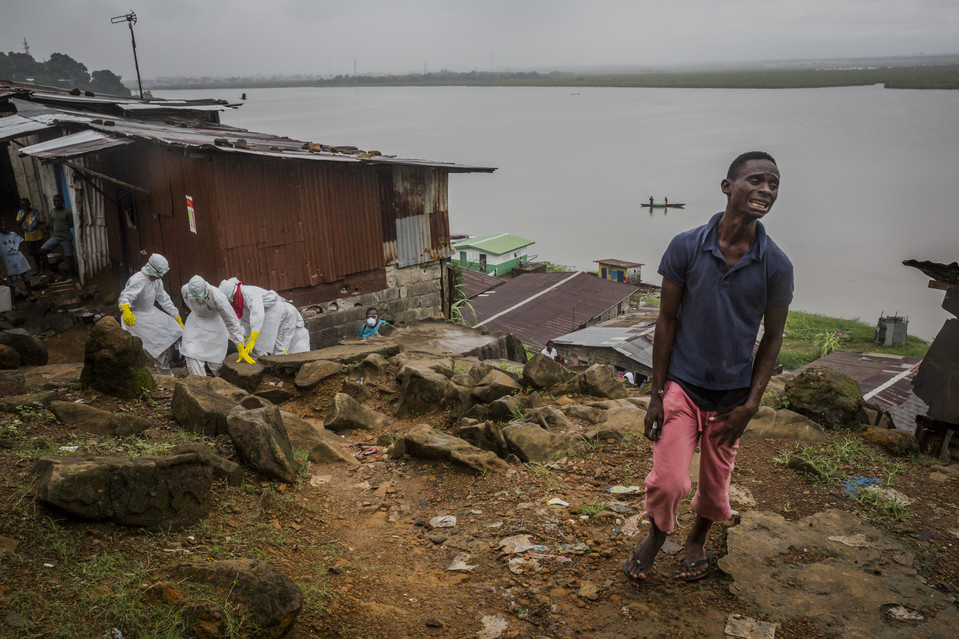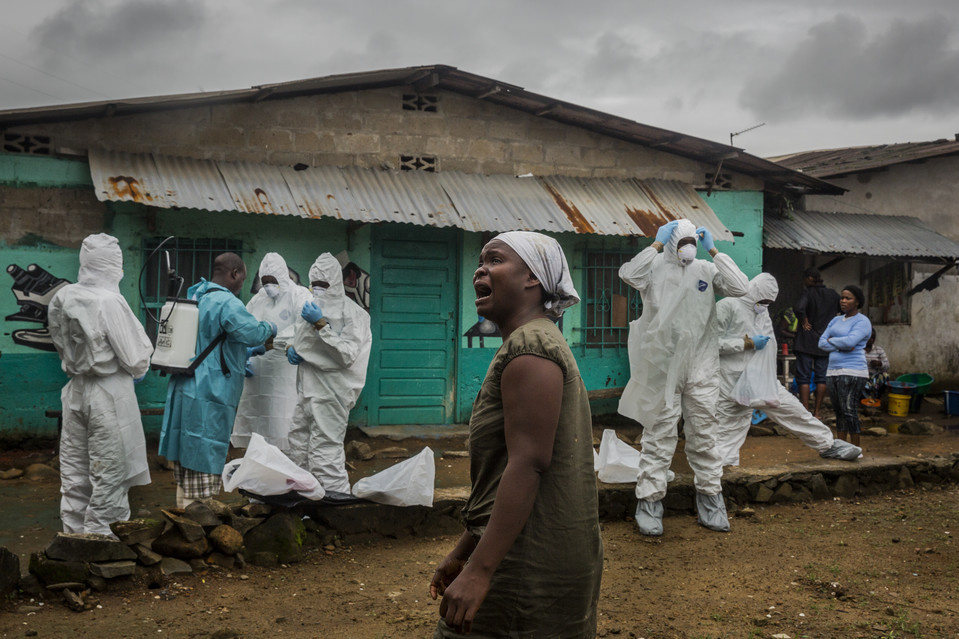 Photos via Daniel Berehulak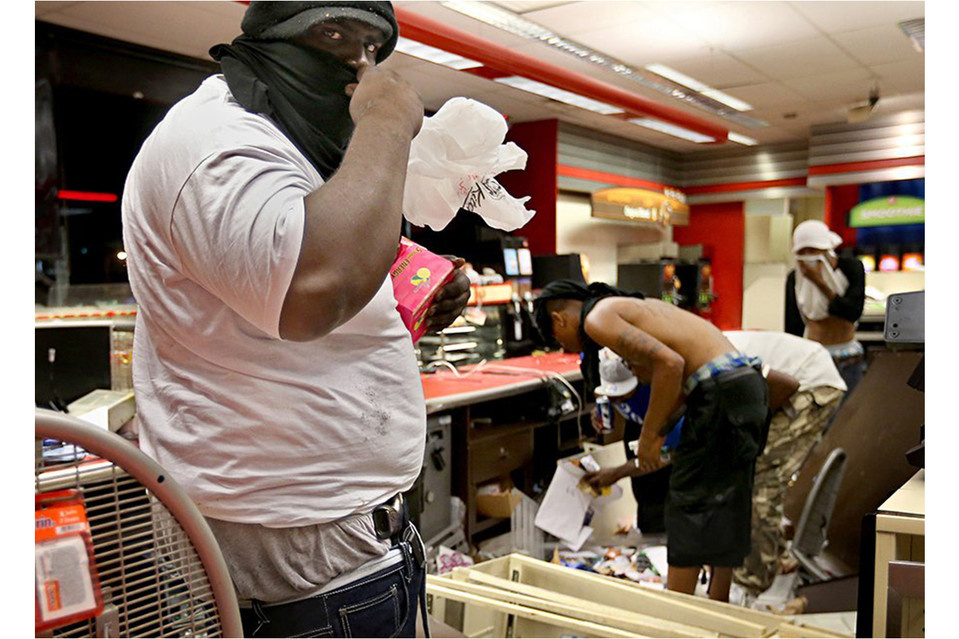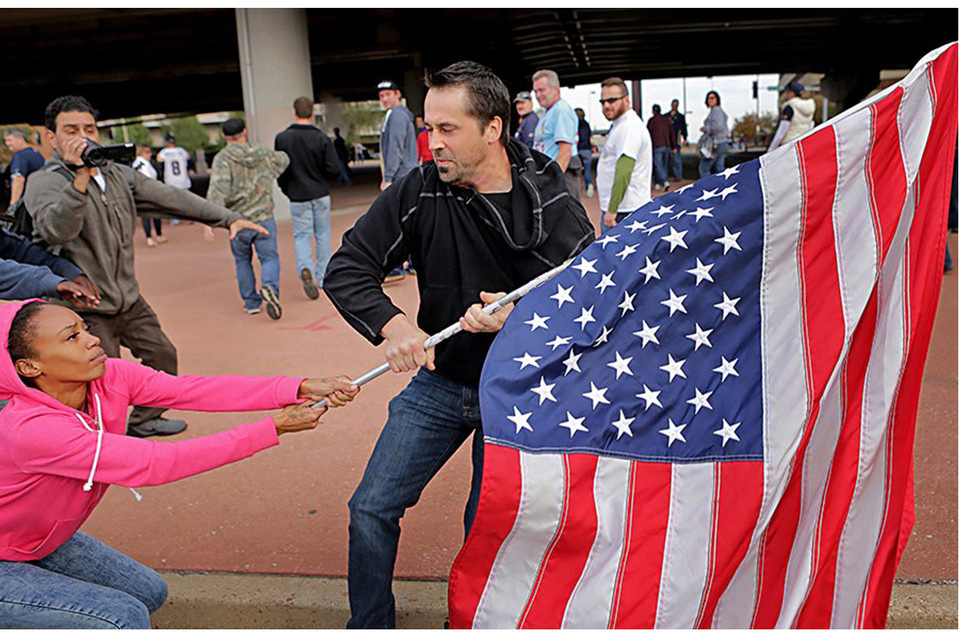 Photos via David Carson