"On Fleek": RAWtalk 132
Download this weeks RAWtalk as an MP3 right here.
Before I jump into this weeks show I want to dedicate it to Allen from Allen's camera who passed away last night at the store. Allen was there for me at the beginning and was one of the main catalysts to the early success of FroKnowsPhoto.com.
What does "On Fleek" mean? Honestly it's a made up term that if you look up on YouTube you just might find yourself laughing.
This weeks episode is sponsored by ATOMOS who has been extremely supportive of the site and the show since way early on. If you are looking to pick up a Sony A7s to shoot 4k video you will also need an Atomos Shogun. The great thing is if you purchase both of them (doesn't have to be at the same time) you will get a $500 rebate. Check out the new Atomos Power Station as well as the Barebones units which are priced to sell!!!!!
During Stephen's photo news I may or may not have interrupted or broken into song, but you will find out shortly.
Flying solo was back once again with more solid questions along with gear of the week and the Wheel of the FRO.
Thank you guys very much for your continued support and don't forget to watch or listen to RAWtalk every Monday.
00:00:00 – Dedicated to Allen
00:04:47 – Show Intro
00:15:00 – Photo News
00:48:29 – Flying Solo
01:36:00 – Gear of the Week
01:39:58 – Wheel of Fro

First and foremost, here's the original video of the first supposed usage of "On Fleek":
Here's all of Stephen's photo news stories in detail:
Before and After Clone Portraits Showcase Woman's Weight Loss
A new series of clone portraits showcase a woman before and after losing weight. Photographer Blake Morrow was behind the project, which featured his friend Beth. The portraits were taken two years apart, where she lost 150 lbs in between after she underwent gastric bypass surgery. He calls it the Beth Project. The photos feature "old" Beth interacting with "new" Beth, where she dressed up as 12 different characters in various scenarios. The photos are pretty funny though, ranging from a singing duo, to her boxing her old self, to her even as a corrections officer placing her old self in jail. Check out the full set over on Morrow's website; I love this! (via PP)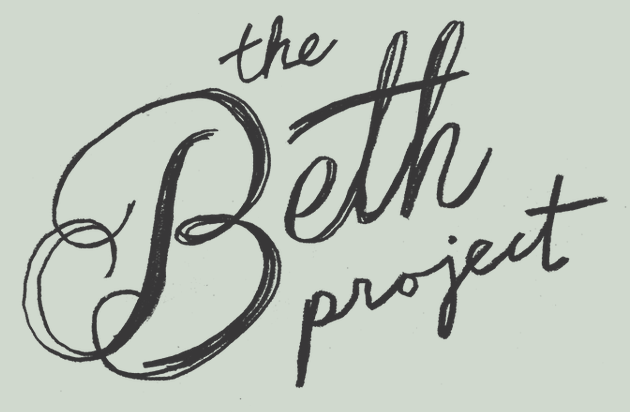 First Feature Film Filmed on iPhone To Be Released
Moving into the cinema department of photography, the first feature film to be recorded entirely on an iPhone is set for release this Summer. Called Tangerine, director and creator Sean Baker used his iPhone 5 to film the full length. He says one major benefit was that shooting in public didn't require the usual permit that filmmakers need to apply for. The film is set to have a limited release starting July 10. The film was showcased at Sundance and it got excellent reviews from the Times so this should be interesting. Check out the trailer below: (via FS)
New Monobath Developer Develops Your B&W Film in a Single Chemical Bath
A new monobath developer called R3 lets you process your black & white film in a single chemical bath, hence the name. Instead of the normal chemical process, the single bath will develop, stop, and fix your B&W film. The developer was created by a company called New55 who say it's "the most convenient black and white developer they know." They say, "it can be used in the field, in the darkroom, in your bathroom, or in a dark-bag to conveniently develop your black & white negative film in a single pass." Instead of processing your film with the normal 3 bath system, the developer will work without any agitation and will develop your film within SIX minutes of soaking. You then rinse for five minutes and dry it and voila! The developer has been confirmed to work with these types of film so far: New55 Atomic-X, Ilford Pan F, HP5 Plus, Kodak TMax, Tri-X, Efke 25, and Shanghai 100. However, they say it should work with any standard B&W film on the market, even "old exposed black and white film that has been sitting for years." The company also notes that "you can easily pull and push monobaths, with temperature […] Just go to 90F for a 1.5 stop increase." It's currently available in the US in a 950 ml (32 oz) plastic container for $20. Find out more information about it over on their resource page and sample photos here. (via PP)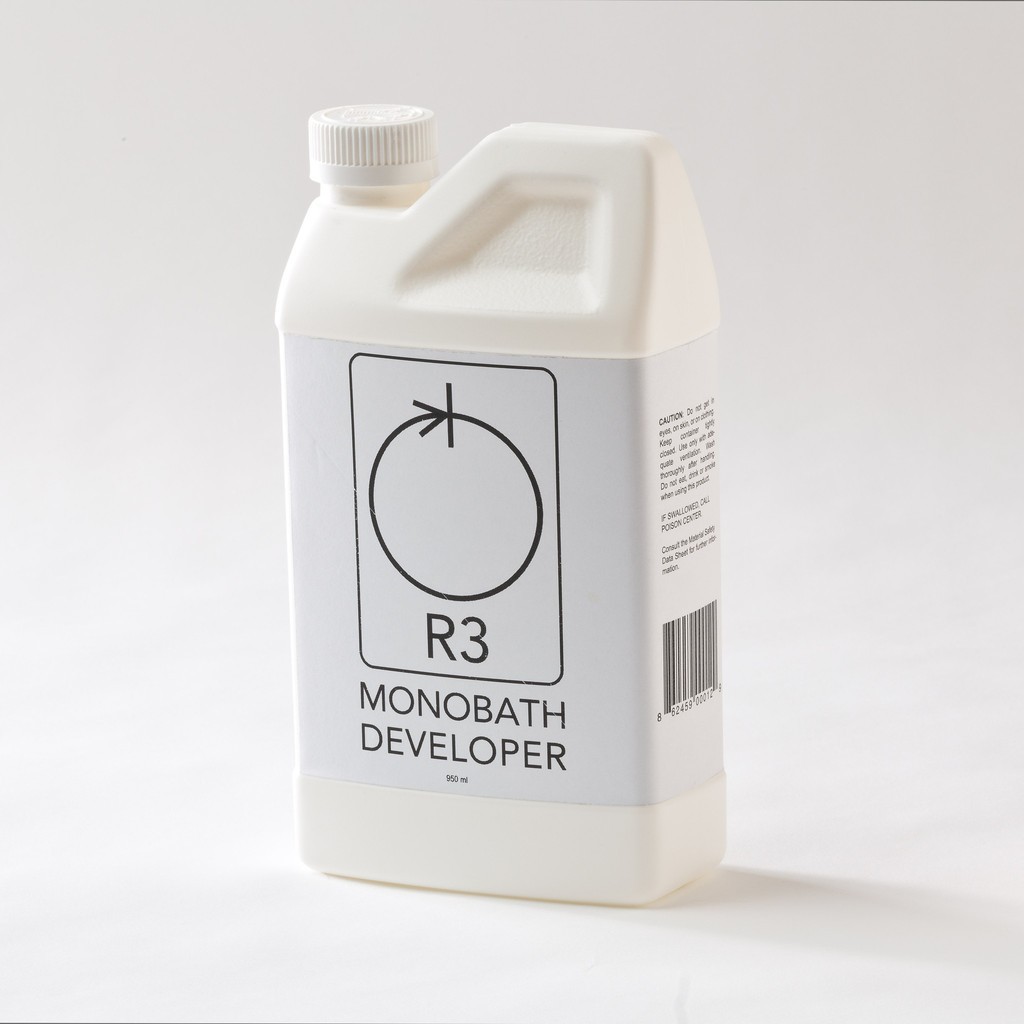 Photographer Uses Custom-Made Bazooka-Like Shoulder Rig to Photograph Airplanes
A photographer named Jim Winters made his own shoulder rig for shooting photos of airplanes with his telephoto lenses. His invention, called the TRIAXEZ, is a shoulder mounted "triple axis" rig. The rig consists of an aluminum body that weighs 4 lbs, a 12 volt battery for both counterweight and the camera's power source, hand grips, shoulder pads, a remote to trigger the DSLR, an adjustable mount that slides back and fourth six inches (depending on what lens he's using) and a pair of wheels for easy transportation. Check out a photo of it in action below and click here to see images taken with it. Practical or ridiculous? (via NR)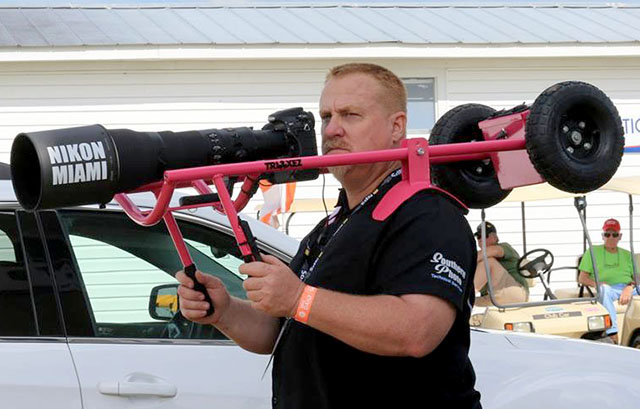 Amateur Astrophotographer Takes Amazing High-Res Image of Moon
Polish astrophotographer Bartosz Wojczynski took an amazing NASA-like high-res image of the moon. He used "advanced image acquisition and processing techniques," mapping violet and infrared images of the moon to blue and red channels. The final shot was stacked together using 32000 individual photos (about 73.5 GB of data), taking 5-6 hours to complete in post, only 28 minutes to shoot. He took the images with his monochrome camera (ZWO ASI174MM), a couple of filters, his Sky-Watcher HEQ5 mount, and his telescope (Celestron C9.25), which is equivalent to a 2350mm f/10 camera lens. He says so many shots were needed "due to the instability of our atmosphere, celestial objects look slightly blurry and distorted when viewed from the ground. In order to combat this, we have to take a lot of frames of the same area, which are then analyzed, 'stacked' and sharpened during post-processing. This makes the apparent distortions in the individual frames cancel each other out, resulting in a crisp, clean image. Also, as a bonus, we get a gigantic signal-to-noise ratio boost, which allows us to crank up the saturation and reveal very subtle color differences on the lunar surface." He notes, "thanks to the enhanced coloration, it's possible to examine the differences in the chemical composition of the lunar surface. For example, the bluish tint of several areas indicates a titanium-rich soil." Very cool shot indeed. Check it out in all of it's full resolution glory here. (via PP)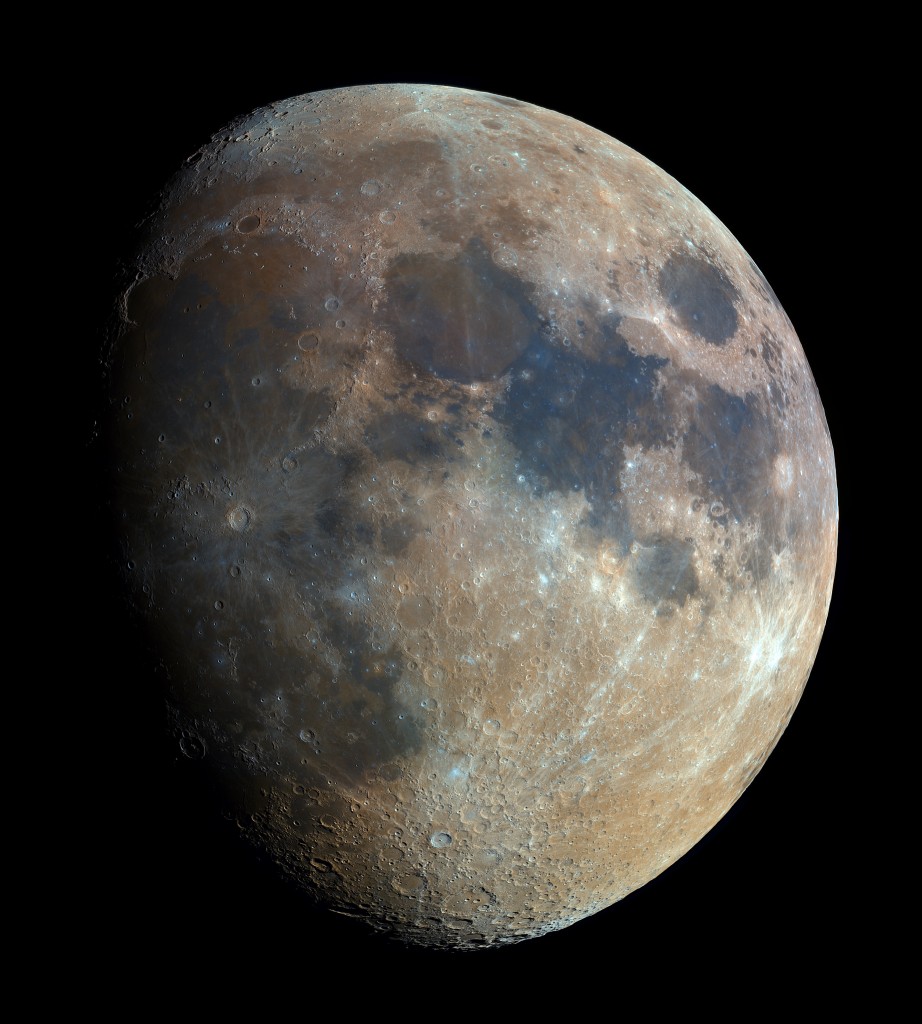 Man Gets Tazed After Flying Drone In National Park
A man got tazed and arrested for flying a drone at the Hawaii Volcanoes National Park recently. The pilot, Travis Sanders, was with his family checking out a lava lake there when he decided to pull out a micro drone and started to fly it. A park ranger noticed and approached him, when he then began to flee. The ranger shouted to stop several times and he didn't so he got tazed. He did land the drone prior to running however, so he wasn't tazed WHILE he was still piloting the drone. The ranger used the tazer to ensure public safety only after he began to run; supposedly there were over 100 tourists around the same area. There's video up below of the news piece that covered the story, which includes footage right after he was tazed. Remember, it's illegal to fly drones in all national parks across the U.S. without a permit currently. (via HNN)
Restaurant Designed Special Plates For Food Pictures
A restaurant in Tel Aviv called Catit and the Carmel Winery have teamed up for a new project called Foodography. The new project features specially designed plates that help foodies take high quality images of your food with your smartphone. One of the plates is a curved dish called The Limbo which doubles as a plate and a backdrop. It features a slot for your phone too for a stabilized angle. The 2nd dish they offer is called the 360 which has a tripod-like stand for your phone on one side and a rotating dish in the middle which allows you to capture 360 degree short video clips–it's like an Arqspin for your food. They also offer LED lights for fill light too. Plus, a top food photographer is invited to teach a food photography workshop while the guests eat. If you search Instagram for the hashtag #fdgr, you can see images from the project. It soon became a trending topic on Instagram right after their initial launch too. Apparently this was a big success too, marketing wise at least. They invited a group of journalists to experience the project, and ended up receiving $400,000 worth of free press and the winery's sales also rose by 13%. Price wise, it costs $155 an HOUR for the experience and will be offered through June. However, they say there is a long waiting list. BuzzFeed reports that the winery is also planning to expand the concept to restaurants internationally. Good or bad idea?
Amateur Photographer Lands Cover of Time Magazine with Baltimore Riot Photo
A 26-yr-old amateur photographer got his photo on the cover of Time magazine–kudos to him! Photographer Devin Allen was there for the initial Baltimore riots and protests and began to document it all on his Instagram account. The image on the cover of Time features a protestor running away from a pack of charging policemen. He says, "when I shot that, I thought it was a good picture, so I uploaded [from my camera] to my phone." He adds, "by the time I'd done that, the police was all around me. I was in the middle of it." It took several hours for Allen to realize the photograph had gone viral too. He notes, "I was still shooting, still snapping till the sun went down." He quickly gained 30,000 followers and his images were published by major media outlets around the world, one being the cover of time. He's now up to 50,000 followers on the social media platform. Time even wrote a behind-the-scenes blog piece about Devin telling his whole story which you can read here. (via PP)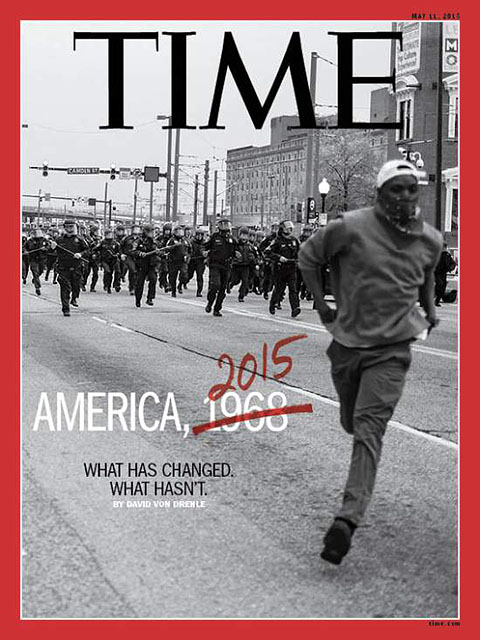 Leica Announces New M Monochrom (Type 246) camera
Leica has announced their new M Monochrom (Type 246) camera, which is the world's first and only digital camera that captures black-and-white photos without any sort of image processing or filtering. The sensor lacks a color filter array, so there's no need for traditional algorithms that calculate the luminance values of each color. Leica says, "the result is 100% sharper images with brilliance and detail contrast that far exceeds what color photography can do." Main highlights include improvements in image quality as well as new video and live view features. Spec wise, it has a 24-megapixel CMOS sensor with a max ISO of 25,000. It now has a 2 GB buffer which allows you to shoot 3x faster than the original Monochrom M. They've also added HD video recording, a new live view function, focus peaking, and live view zoom. The new camera will be available later this month for $7,450. Leica is also planning to release new yellow, orange, and green filters for the camera in July 2015. Will you be buying one?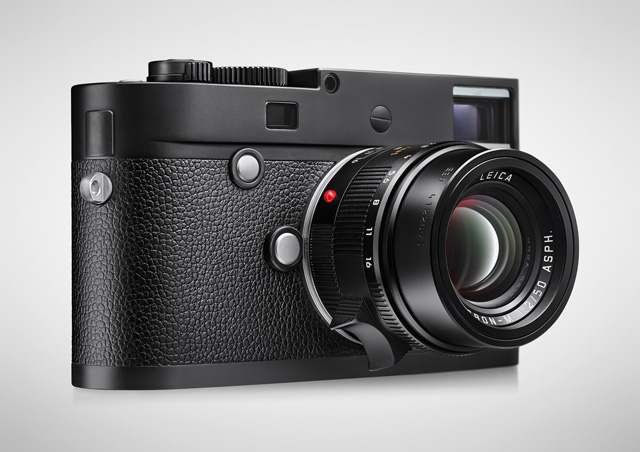 New Website Tells You Hold Old You Look Based On Photo
A new website called How Old Do I Look? answers that question by guessing your age and gender based on a photo you supply. Microsoft engineers created the website and say they initially made it to test out Microsoft's newly released Face detection APIs, and had sent out the invite to several hundred people for testing and feedback. Within hours, word spread and tens of thousands of people were visiting the site. Once you visit the site, you simply upload any photo. The site will analyze it, pick out all the faces in it, then label each face with a gender icon and with an estimated age. The results are usually correct but not 100% accurate all the time. Supposedly the two developers behind this only took a day to put this all together too. How old do you look?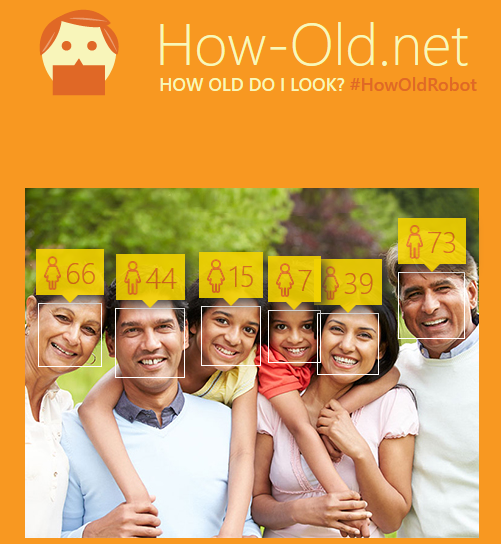 Watch Annie Leibovitz Shoot the New Star Wars Set for Vanity Fair
Annie Leibovitz recently stopped by the set of the upcoming Star Wars movie 'The Force Awakens' for a series of behind-the-scenes photos for Vanity Fair. There's behind the scenes video of her shooting various actors in character on set below along with the final image chosen for the cover. Vanity Fair says it's upcoming June issue will be full of never-before-published photos and details of the film from the shoot. The full issue hits newsstands on May 12. Check out the 1-minute footage below: (via TV)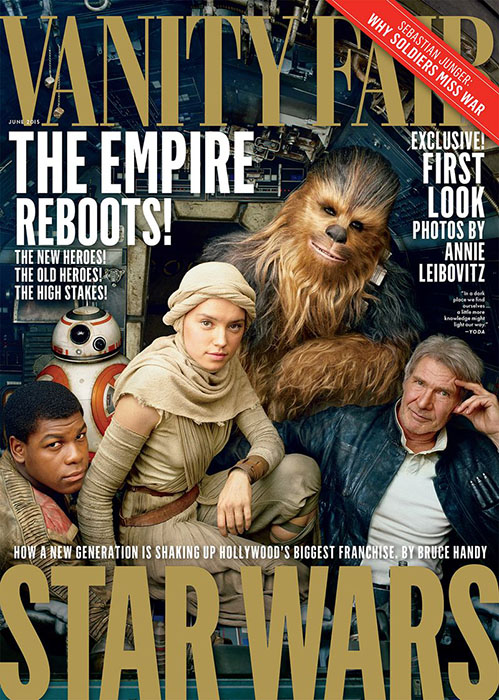 Photographer Wants To End "Discrimination" Against High End Gear
And finally, a photographer wants to end discrimination against using expensive camera gear in public places. Photographer Jason Lanier posted a video showcasing his multiple encounters with law enforcement in San Francisco, where they questioned if he was shooting commercially without a proper permit since they saw his high-end gear. "Generally when we start setting up more than just a tripod and a camera, we get into the realm where we want people to have commercial permits," one of the ranger says in the video. "Because anytime you conduct business and make money in a national park, you gotta get a permit for it." He finished up with "the thing I would ask is just to make it less official-looking." The photographer says, "we hope this video sheds a little light on what photographers go through and why we hope we can do something to make it stop." Check out the video below. Thoughts? (via PP)