Danny Clinch the Interview: RAWtalk 138
Click Here to download this weeks episode as an MP3.
For the past 7 years I have been trying to track down Danny Clinch. Well, I finally had the chance to sit down with him for a very intimate interview recorded at his NYC studio. For those who don't know Danny, let me just say he has defined music lifestyle and advertising photos over the past 20+ years. He is more than just a "music" photographer, he is a photographer who captures and shares images that tell stories.
There are sometimes interviews where I need to talk a lot, this was not one of them. I was able to ask a question, sit back and listen to Danny share his entire world with us. Listen to how he got started. Listen to the dues he paid a long the way. And listen to how he continues to evolve time and time again to stay relevant in an ever changing world. This my friends, is a REAL RAWtalk, nothing was held back, nothing was glossed over, nothing was said with kid gloves. You can pick up a signed copy of "Still Moving" right here.

This weeks show PLUG was courtesy of AudioBlocks, VideoBlocks and GraphicStock. They have been a major partner over the past six months who have afforded us the ability to take our shows and videos to another level. On top of that they offer an amazing top notch service that we have been using for the past few years. Give their services a try, if you are a creator, the tools they have with make your content that much better. Get your trials right here. AudioBlocks.com/go/fro VideoBlocks.com/go/fro GraphicStock.com/go/fro
This week we say goodbye to Sutter as he has become increasingly more busy with his own personal work and no longer will be able to join us each week. A BIG thank you for his work over the past year and good luck on your Alaskan adventure.
Stephen hits us with 10, count them 10 photo news stories. As a note about this weeks show, we filmed four days earlier than normal since Stephen was headed on vacation for most of the week. Any major stories that were not mentioned this week will be included in the next episode.
Be sure to subscribe for the podcast on iTunes so you can be noticed as soon as the episode goes live. Thank you all for your continued support of the show and the companies who help keep it FREE.
Show Intro – 00:00:16
Sutter's Announcement – 00:02:40
Photo News – 00:09:43
Danny Clinch Interview – 00:39:20
Wheel of Fro – 01:31:30
Here's all of Stephen's photo news stories in detail:
Photographer Captures What's Left of Soviet Space Program
A Russian photographer named
Ralph Mirebs
released
a set of images
from what's left of the Soviet space shuttle program. The urban explorer got a first-hand look inside the Baikonur Cosmodrome–a giant abandoned hangar that housed old space shuttles. He took photos of inside the 200-foot tall building, capturing detailed images of what's left of the ruins including two Buran space shuttles, with one being nearly ready for flight and the other being a full-sized mock up that was used for testing. As far as background information goes, the Buran space program was in operation for about 19 years, from 1974-1993, before the whole project was cancelled due to lack of funding when the Soviet Union collapsed. Check out the photo set
here
, creepy right? (via
Gizmodo
)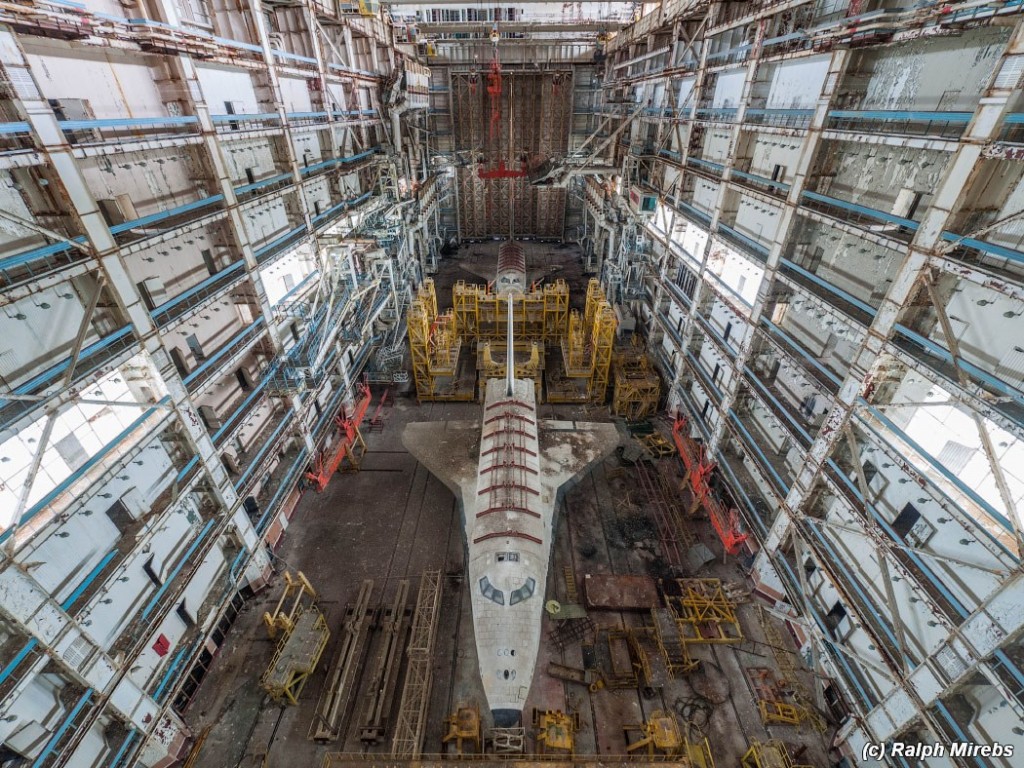 Joe McNally Offered Free Portraits to Newlyweds with the Nikon Wedding Truck
Joe McNally
teamed up with Nikon to offer FREE wedding portraits to new york city couples
via the Nikon Wedding Truck
. Here's what happened: they brought a truck into New York City and parked it in front of City Hall. Any couple who brought their certificate of marriage dated between June 1-5, 2015 received free portraits from Joe. The truck featured a portable pop-up studio in the back, complete with a backdrop.
Jon Lemon
, a NYC photographer, was a paid photographer hired by one of the couples to take their photos that day. He explains the process of how the truck worked: "I met up with my couple outside the Marriage Bureau as they got out of their cab, and they were quickly approached by a Nikon person to see if they wanted to participate in the Wedding Truck photos. Since they had to wait for a friend to arrive anyway, we hopped over and started the process. They had a makeup station set up in case it was needed, but we skipped that and were scooted right over to Joe. Turns out they were his first couple of the project! After a few minutes shooting with Joe, they sat down for a quick interview to share their love story. We then went into the Marriage Bureau to get married and when we came out 30 minutes later, a USB drive was waiting for them with final images." Head
here
to check out some of the portraits, complete with some behind-the-scenes images from Lemon. Good or bad idea? (via
FS
)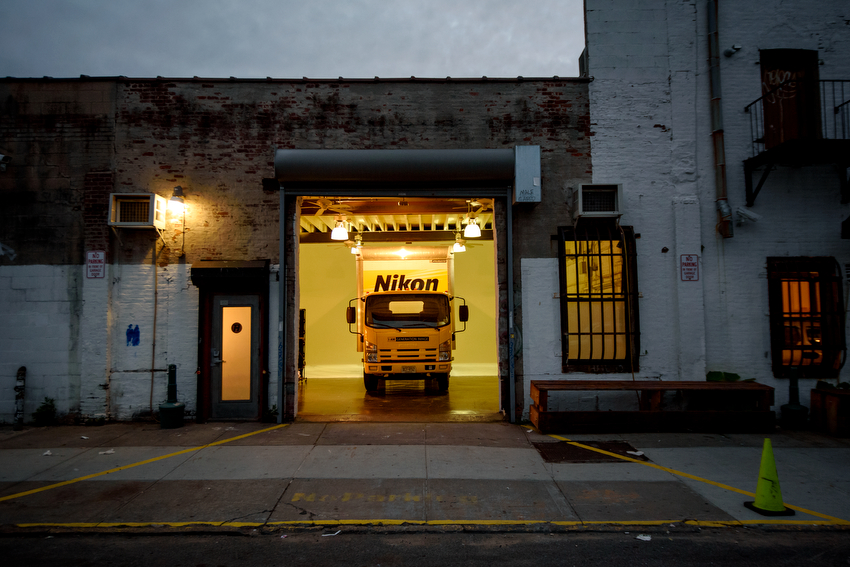 Photo via Joe McNally
Photographer Warns the Community About Fake Memory Cards on eBay
Photographer
Bryan Myhr
warns the community to watch out for fake memory cards on eBay. The photographer recently bought a 64GB Transcend SD card from eBay, realizing something was up after the first time he used it, it got corrupted. After the card got corrupted, he examined the card and compared it to a legit Transcend card that he bought from B&H and noticed a couple big differences. One: the fake card was black, where the true card is blue. Two: the gradients and rainbow colors used in the real card are slightly different along with the font type being off and no drop shadow in the capacity numbers. And three: the real card has a serial number on the back along with a stamp saying "Made in Taiwan" and the fake card is simply blank. He then contacted Transcend directly through eBay. The company replied saying that he needs to try to get an exchange from the reseller he purchased from. Also, if the card isn't a genuine card, that Transcend can't do anything about it. The eBay seller he bought it from named discountmemorysticks, had 68 reviews, with a 97.7% positive user feedback. He sent the seller a message about the fake cards, and the seller responded with a not-so-friendly response, claiming the cards are indeed real. You can read the messages below and find more comparison images of the cards over at
Petapixel
.
Petapixel later emailed the man
behind the eBay store and found out that he thought he was getting the cards directly from Transcend, when he actually was getting them from a China-based wholesaler. It turns out he was getting jipped too! (via
PP
)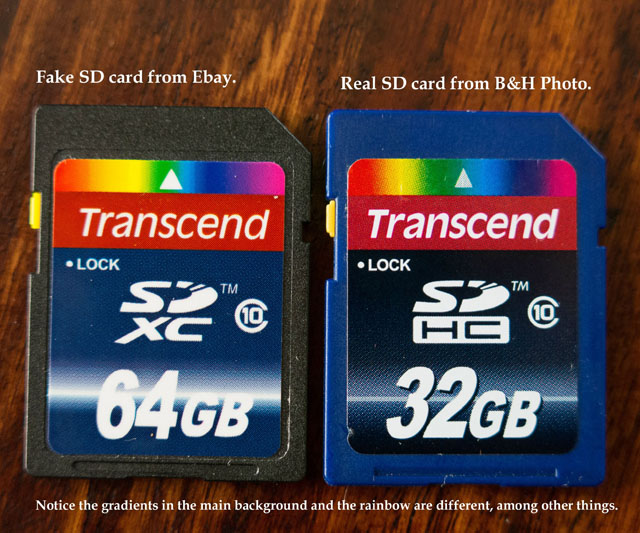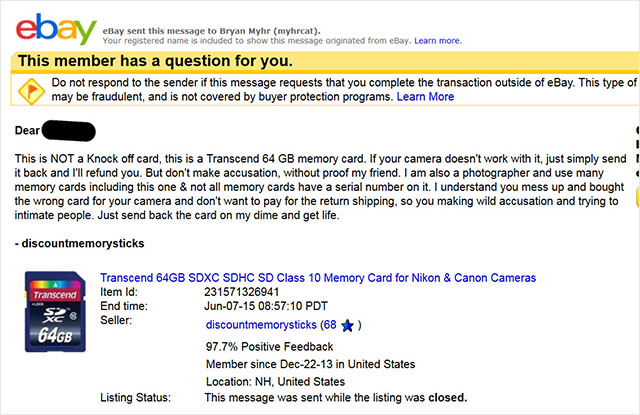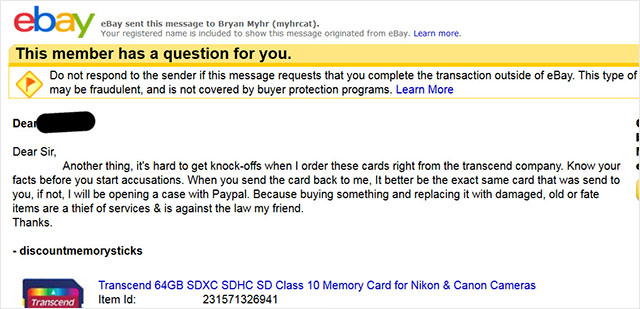 DJI Reveals New Experimental Drone & Introduces "Guidance"
DJI has a new experimental drone that's developer-friendly called the Matrice 100 (or M100). The new quadcopter was made specifically for developers to help them test new sensors, processors, and create original aerial applications in general. The drone will fly for 20 minutes with a 2.2 pound payload. DJI says it "includes everything needed to fly with minimal assembly and no need for tuning or programming." It also sports dual battery compartments which can boost flight time up to 40 minutes if two batteries are used, expansion bays to add components, universal power ports, and a lighter frame. They also announced a new collision avoidance system called "Guidance" which they're calling "the first commercially-available collision avoidance for aerial platforms." Using stereo cameras and ultrasonic sensors, the system can detect objects anywhere around a UAV within 65 feet, or stabilize it with "centimeter" accuracy above the ground. DJI adds that, "the Matrice 100 is always aware of its surroundings, and will automatically adjust its flight path when closing in on objects or obstructions." The M100 will run developers $3,299 and the Guidance system will be sold for $999. Preorders are now open with both devices set to ship at the end of this month. Check out a preview video of the M100 and Guidance in action below:
500px Blocks User For Having Excellent Photographs
500px blocked user
Niko Tavernise's account
after he began uploading an amazing collection of images from movies sets which the company assumed were not his, blocking him in return.
500px say the photos were so good, they automatically thought they were fake
: "When our Customer Excellence team stumbled across an account that consisted entirely of movie scenes and movie posters, they assumed it was fake, deleted all the photos, and sent a warning. I mean, who on 500px could possibly have photos from the set of Spiderman on their account!?" Niko is a set photographer, filmmaker, editor and more, with his portfolio being packed full of behind-the-scenes and official photos from movies like Black Swan, The Amazing Spiderman 2, Noah, The Wrestler, and much more. Check out his work
here via his 500px account
, I'm sure you've seen some of these images before: (via
500px
)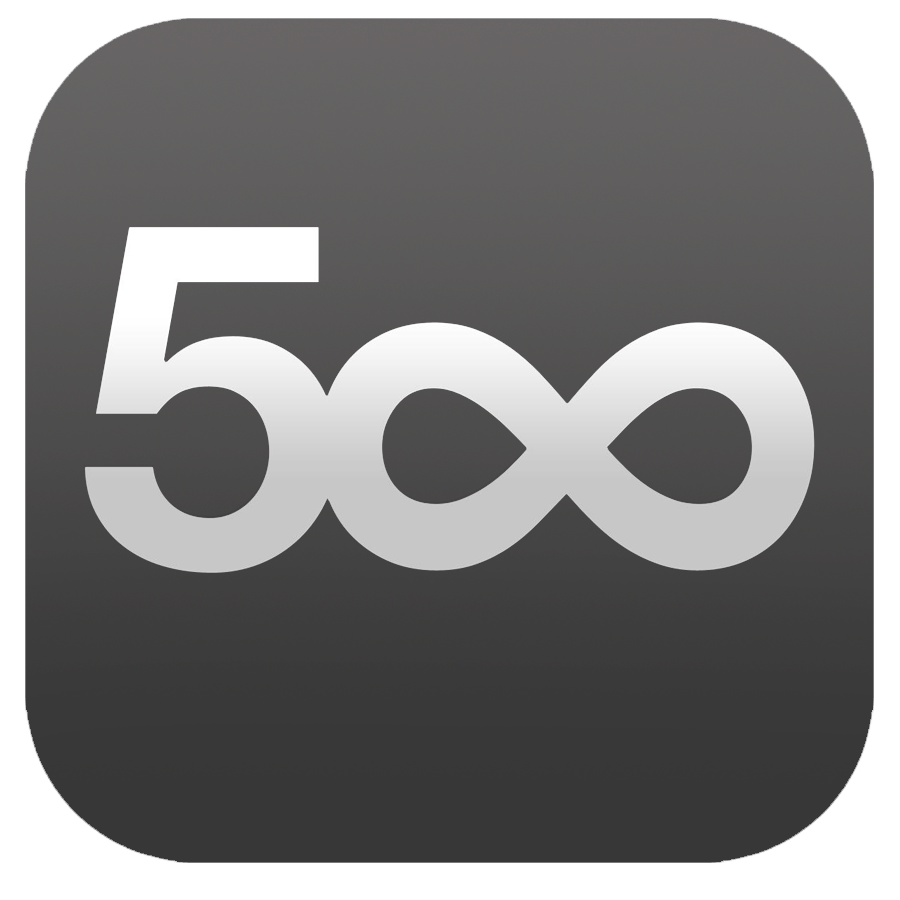 New Site About Terms of Service Helps You Understand Terms of Service
On the topic of 500px along with other portfolio sites, a new website called
Terms of Service; Didn't Read
, is aiming to help spell out the legal mumbo jumbo of the terms & conditions you're agreeing to on these sites in simpler terms. The site says, "'I have read and agree to the Terms' is the biggest lie on the web. We aim to fix that." They add that, "Terms of service are often too long to read, but it's important to understand what's in them. Your rights online depend on them. We hope that our ratings can help you get informed about your rights." Here's what they do: they list grades from a "Class A" in green meaning good terms that benefit the user to a "Class E" in red meaning poor terms that benefit the company. Users can simply visit the site and click on the service to see the rating or they can install their browser add-on and view it directly in-browser. So far they have sites listed like YouTube, Soundcloud, 500px, Facebook, Flickr, Instagram and more. Hopefully this will clear up the confusion of copyright of photographs on certain websites… (via
PP
)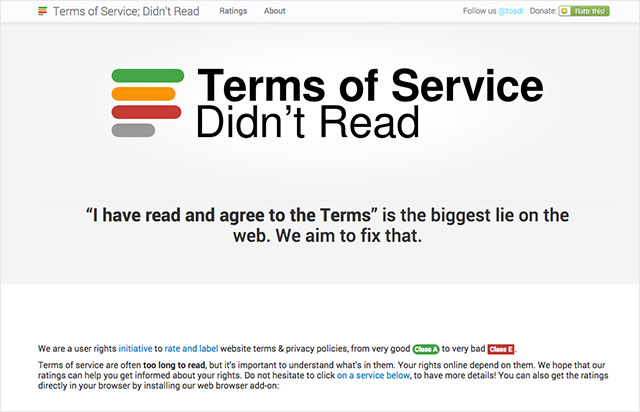 Photographer & Model Badly Burned in Near-Deadly Photoshoot Explosion
A photographer and his model were seriously injured after an explosion occurred in the car they were shooting in. Photographer Helmut Montoya and his model were in a junk yard in Fort Lauderdale, Florida. They were in an old beat up car doing a photo shoot when they decided to add candles as props to help the ambiance of the image. Without warning, the car exploded, engulfing the model in flames. The photographer then tried to rescue the model, pulling her out and using his own body to put out the flames, which in turn made him suffer burns on his hands and face. They were then transported to the burn unit at Jackson Memorial hospital. However, it was too late for her as she suffered much worse burns that doctors say are life threatening, with burns on 75 percent of her body. Witnesses say she was completely covered in flames, with one witness saying the fire burnt all her hair, clothes and shoes off her. Investigators believe gas fumes may have been ignited causing the explosion. You can find
the local news piece on the story
below: (via
PP
)
Photographer Releases BTS Day-In-The-Life Video Featuring Major Soccer Event
Chief photographer
Joel Marklund
of the Swedish photo agency
Bildbyrån
released a day-in-the-life type video of him covering a huge soccer event. He recently photographed the 2015 UEFA Champions League Final between Barcelona and Juventus in Berlin and documented the whole thing. He used a GoPro to showcase the behind-the-scenes of his busy day, from the second his alarm went off to catch his 4AM flight, to the actual soccer game, to uploading the images, to finally getting in a car to leave Berlin the next morning. In the video, you see him with two cameras on him at all times, and him setting up a remote camera at the goal post too. He pops up images he shot towards the end of the video as well which you can view below. It makes you realize how crazy it is to film an event of this magnitude! (via
PP
)
Forget Memorizing Shortcuts with this New Keyboard
A new keyboard has been announced called
Sonder
which promotes the use of in-program shortcuts by using E Ink. With every application having different shortcuts, making it nearly impossible to remember them all, this keyboard aims to help you with not having to remember ANY of them. The customizable keyboard features an E Ink display on each of the main keys that can be customized with different icons for different programs. For example, When you're using Lightroom, you can have the shortcut icon on each key reflect the particular tool or feature that key is used for while editing your photos in that specific program. Then, if you switch into Photoshop for more heavy duty editing, the keyboard will adjust the keys to THAT program's shortcuts. 50 of the 78 keys on the Bluetooth keyboard can be customized and are lit up in the dark too. The keys can also be changed for different language settings and general key layouts. It's more geared towards Mac users though with the keyboard layout being nearly identical to an Apple keyboard, however it will work with PC users. Fans who are interested in the keyboard can
preorder it now for $199
. Sonder is also reportedly planning to launch a Kickstarter later this year to officially release it, for probably a cheaper price if you had my guess. (via
DIYP
)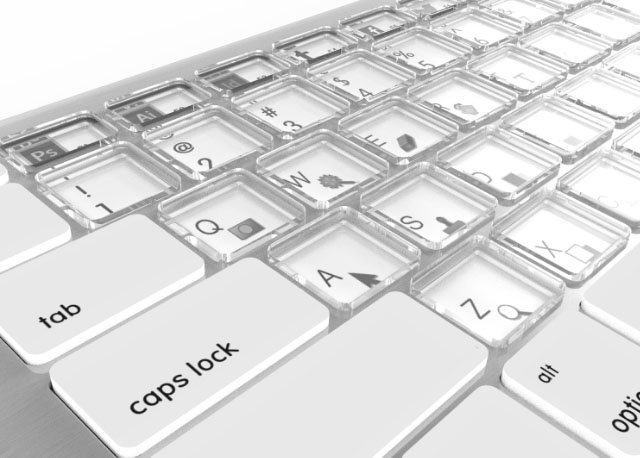 New Size Guideline Proposes To Shrink Your Carry-On Bag
The International Air Transport Association (IATA), unveiled a new size guideline this week for domestic U.S. flights that proposed a 21% size reduction in max carry-on size allowed. This means that the beloved
Think Tank Airport Security bag
may soon be too big to carry on your flight. The press release states that, "working with airline members of IATA and aircraft manufacturers, an optimum size guideline for carry-on bags has been agreed that will make the best use of cabin storage space. A size of 55 x 35 x 20 cm (or 21.5 x 13.5 x 7.5 inches) means that theoretically everyone should have a chance to store their carry-on bags on board aircraft of 120 seats or larger. An
"IATA Cabin OK" logo
to signify to airline staff that a bag meets the agreed size guidelines has been developed. A number of major international airlines have signaled their interest to join the initiative and will soon be introducing the guidelines into their operations." Tom Windmuller, IATA's Senior Vice President for Airport, Passenger, Cargo and Security, says, "The development of an agreed optimal cabin bag size will bring common sense and order to the problem of differing sizes for carry-on bags. We know the current situation can be frustrating for passengers. This work will help to iron out inconsistencies and lead to an improved passenger experience." The IATA is just a trade association though, and NOT a government agency, so this proposed regulation is not a requirement for airlines to follow. However, eight international airlines have already adopted the size guideline, including Air China, Avianca, Azul, Cathay Pacific, China Southern, Emirates, Lufthansa, and Qatar. According to the Washington Post, airlines like American and Delta have not expressed that they will adopt this new policy suggestion anytime soon. As a photographer that uses this bag nearly every time I travel, I hope U.S. airlines don't adopt these guidelines! (via
FS
)