Now with MORE Angles: RAWtalk 141
We already have four camera angles so what's one more. This week we added the "Todd Cam" aka the camera pointed right at his face. We hope you enjoy the added angle.
This weeks Plug is brought to you by RODE Microphones. As you know we use their Broadcaster mics each and every week even when we hit up the Grand Canyon. Rode makes mics ranking from simple wired lavs to USB and XLR and microphones for your DSLR. Check them out at RODE.com
I have to say I have not laughed so much during a show ever. Adding Todd to the chair has really added a fun spark for Stephen and I and hope you enjoy the added flair as well.
Stephen hit's us with his Photo News Stories which include everything from Photos on Maps to the Foo Fights contract and beyond.
This week was another Flying Solo Week. If you are curious how we select questions, this is how we do it. Generally the night before a flying solo show I place a video on Facebook requesting questions be submitted. From those questions I select the ones to be read on the show. One of the people who asked the question may get a chance to spin the Wheel of FRO!!!
Thank you again for all your support and don't forget to subscribe on iTunes. Thank you to all the sponsors including RODE, LEXAR, Atomos, Kenko Tokina and everyone on the Wheel Of Fro. We couldn't do it without you.
00:00:16 – Show Intro
00:09:34 – Photo News
00:43:33 – Flying Solo
01:16:35 – Gear of the Week
01:19:53 – Wheel of Fro
Here's all of Stephen's photo news stories in detail:
First off, the most important detail to get out of the way: Vanessa Carlton's music video for "White Houses" that Jared referenced in this week's podcast:
Now on to the real news:
50 Photographs from 50 Photographers in 50 States
CanvasFactory.com teamed up with 50 photographers this past Independence Day. The website had one photographer in every state–50 photographers for 50 states–take one photo that represents their state. They then posted each image on an interactive map of the U.S. where users can click on each state, with the attached image popping up. They say, "this is our celebration of the United States in 50 photographs, by 50 amazing and talented photographers." (via FS)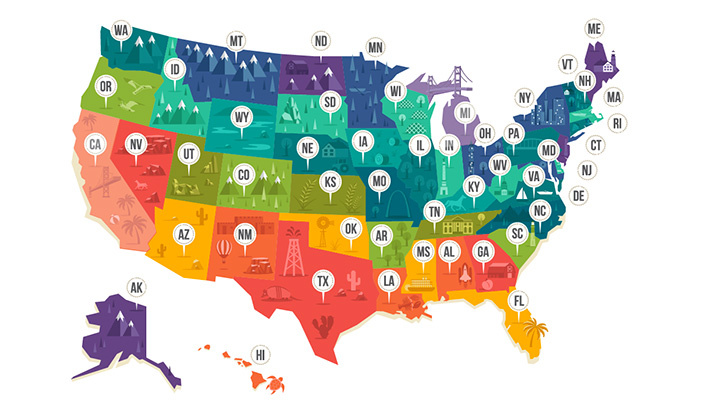 Hillary Clinton Camp Wrangling Photographers Up Like Cattle
Press photographers at Hillary Clinton's recent parade were literally rounded up like cattle. Clinton's people used ropes to contain and control photographers and others members of the press at an Independence Day parade in New Hampshire. They were being pulled along with a line of rope to separate them from the people and to keep order. CNN reports that, "campaign aides said they brought the rope out because they feared the press scrum of around a dozen reporters and photojournalists would obstruct the view of New Hampshire voters attending the parade." The Clinton campaign said that the wrangling actually improved access for the journalists: "while the GOP might want to spin a good yarn on this, let's not get tied up in knots. We wanted to accommodate the press, allow (Clinton) greet voters (sic.) And allow the press to be right there in the parade with her, as opposed to preset locations." What do you think about this? Did it improve access? (via CNN)
So many people trying to get close to Hillary her aides are using a rope to keep press at distance pic.twitter.com/PkIl0Pez98

— Philip Rucker (@PhilipRucker) July 4, 2015
GoPro Announces Smallest & Lightest Action Cam Yet: the Hero4 Session
GoPro announced their smallest and lightest action camera yet, the HERO4 Session. The new camera is 50% smaller and 40% lighter than the standard HERO4. It's shaped like a cube too, looking nearly identical to Polaroid's Cube+ camera. Main specs include an 8MP sensor for stills, it shoots up to 1080P 60fps, 720P at 100fps and 1440P at 30fps. It has a dual microphone system for stereo sound, built-in WiFi and Bluetooth, Superview, Protune and auto low light. There's not much of a UI either, with only a single button controlling everything on the actual camera. However, like most GoPros, the full settings can be accessed via the mobile app or their Smart Remote. Here's how it works: a short press of the shutter button turns the camera on and starts video recording. A long press turns the camera on and starts Time-Lapse photo capture. The camera is waterproof down to 33 feet, with a built-in housing, which eliminates the need for the bulky separate housing. It has a built-in battery, which allows for two hours of recording, and recharges via a USB cable to your computer or outlet. It also comes with a balljoint buckle and mount. There's an auto image rotation feature too that helps your photos and videos come out of the camera with the correct orientation. The Hero4 Session is available right now for $400. Check out a promo video of it in action along with a hands-on review from Wired below:
Photographer Captures the ISS Passing By The Moon
A photographer captured the International Space Station flying across the moon this past week. Australian photographer Dylan O'Donnell has been planning and waiting for this photo opportunity for 12 months, using the astronomical calculator CalSky to see when potential flyovers would happen. It's not an easy task to do either, since the ISS flys past the moon in literally less than a second. He says, "if you think that it might be a case of sitting there with your camera and a clock, with one hand on the shutter release, you'd be absolutely correct. The ISS only passed over the moon for 0.33 seconds as it shoots by quite quickly." He used a Canon 70D and Celestron 9.25-inch telescope (the equivalent of a 2300mm f/10 lens in 35mm terms). He's offering up the full res image for free too and is even giving away the original raw file for download via his website. He used stacking software to stack 5 of the raw images to improve the Signal to Noise ratio which allowed him to increase the saturation more than you normally could in the final image so it appears black & white in the .CR2 file, but it is not. (via PP)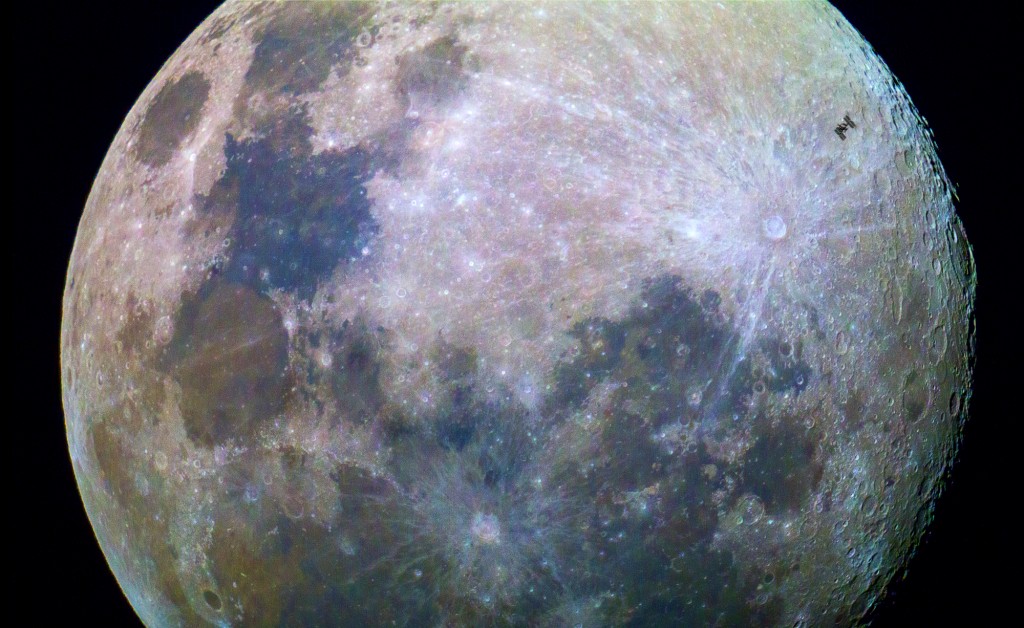 Canon Celebrates 10 Years of the EOS 5D Line
Canon has been celebrating the 10-year anniversary of the EOS 5D line this year. To further the celebration, they released a pair of short videos. The first video showcases the development of the line from the EOS 5D, to the Mark II and Mark III, and most recently the 5DS and 5DS R. They also released a video where they interviewed the developers of the series, opening up about the thought process behind the 5D. They talk about the history of each camera, the design elements, and the revolutionary aspect of each camera. They end the video with, "we believe that passion shines through in the history of the EOS 5D Series and will keep shining in the future, creating even more amazement in years to come." Does that mean the 5D Mark IV will be amazing?!
Instagram Finally Upping Their Image Resolution
It looks like Instagram is gearing up to change their resolution from 640×640 to 1080×1080; finally. The Verge is reporting that users are now having their photos and videos stored in 1080px resolution. The website or mobile app aren't displaying them in the higher resolution just yet, but they are being stored on Instagram's servers. If you view the page's source code, the first JPEG link displayed will allow you to access the photo being stored on Instagram's servers–the 1080px version. An Instagram spokesperson tells the Verge that the company started "gradually rolling out 1080 across iOS and Android" last week, meaning that most people should already be seeing the higher-resolution images in the mobile app. However, the website version won't be seeing the switch any time soon, as Instagram says, "right now we are focused on mobile, with no plans to share on web." The change seems to have just occurred this week so anything uploaded prior to July 3 is probably stored at the 640px resolution. (via TV)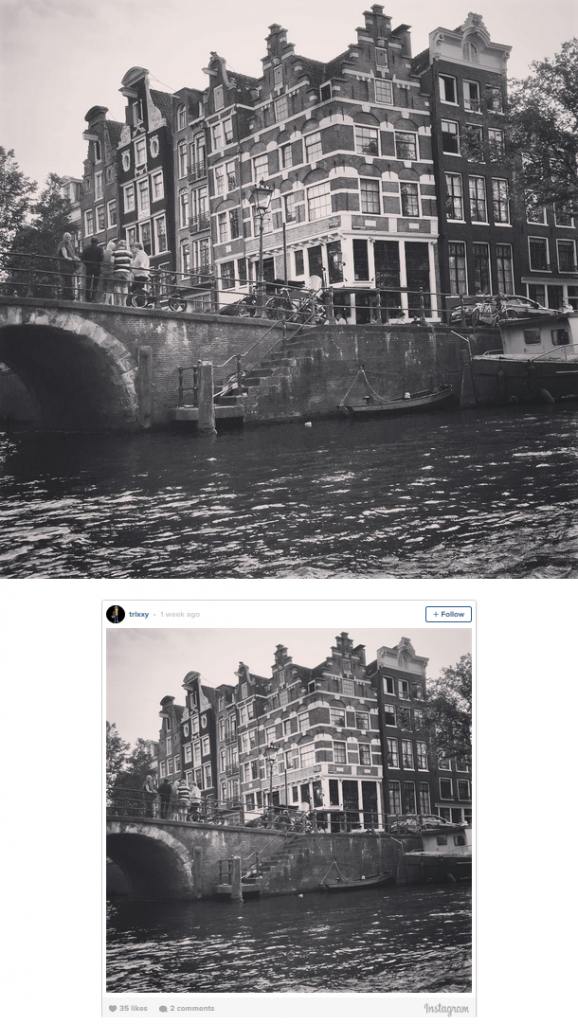 White House Removes 40-Yr-Old Photography Ban in Public Tours
The White House has announced that they lifted the 40-year-old ban on using cameras and taking photos in public tours of the historical house. Michelle Obama announced news of the ban in a video posted to her Instagram account in which she rips up one of the old signs that prohibited photos and social media. With the ban lifted, the White House is now encouraging visitors to share photos and social media posts with the hashtag #WhiteHouseTour. There are still other devices and accessories on the list of banned items though, including video cameras (GoPros included), cameras with interchangeable lenses, tripods, monopods, and selfie sticks. (via Reuters)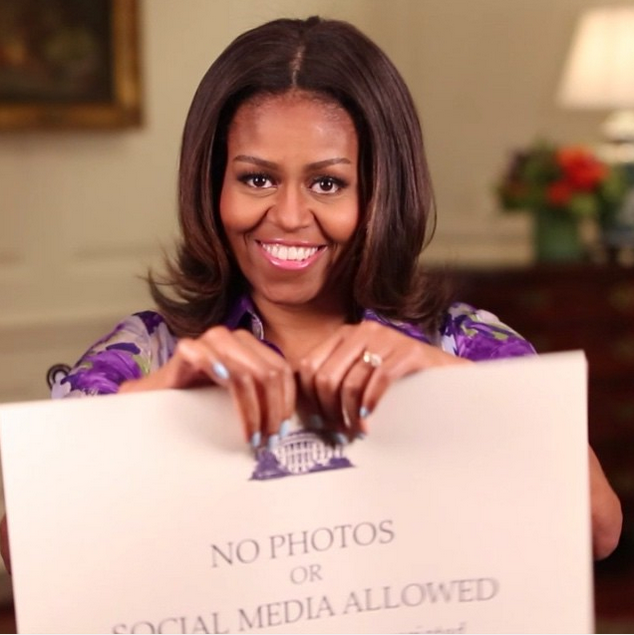 Sony Ramping Up Sensor Production
Sony is raising $4 Billion in funding to ramp up production on their sensors. Sony wants to make sure that it will always have enough sensors to meet growing global demand, so they plan to issue new shares of stock and put the money towards "increasing production capability of, and research and development for, stacked CMOS image sensors." The new shares will be worth close to a tenth of its current market value. Reuters reports that this is the first time in 26 years the company has issued new stock. Tomoyuki Suzuki, head of Sony's device solutions business, which includes image sensors, said earlier this month that he expected sensor sales to grow by nearly a quarter to 550 Billion Yen in the year ending March. That's a lot of ceesh! (via Reuters)
Nikon Announces Three New Lenses
Nikon has announced three new lenses. The new lenses include a 16-80mm f/2.8-4 (24-120mm in 35) for DX cameras, and both a 500mm f/4 and a 600mm f/4 for FX. The new 16-80mm lens has a Nano Crystal Coating and Electromagnetic Diaphragm, has a minimum focusing distance of 1.2 feet, 4-stop vibration reduction, fluorine coating on the front and rear elements, and Silent Wave Motor (SWM) technology. While the 500mm and 600mm both use fluorite elements, making them much lighter, shedding nearly 3 pounds each. Nikon says sports shooters will love these: "by the fourth quarter or final period, users will sincerely appreciate the weight reduction of these lenses which allow for extended shooting, even into overtime." They also have a magnesium alloy construction, Nano Crystal Coating, 4-stop VR image stabilization, automatic tripod detection, a SPORT VR mode for a more stable viewfinder image, weather sealing and fluorine coating. All the lenses will be available this month with the 16-80mm coming in at $1,070, the 500mm being $10,300 and the 600mm costing $13,300.
Photographer Causes Bike Crash at Championship Race
Yet another incident with a photographer getting in the way at a bike race. This time, a man with a DSLR caused a crash at the British National Road Race Championships. Using a telephoto lens, he stepped into the street, jumping in front of cyclist Kristian House. Instead of moving, the photographer stood his ground, along with the biker, both colliding with each other. The whole thing was caught on video too, which can be seen below. It looks like the photographer was removed from the spectator section shortly after too as seen in the video. Luckily there were no broken arms this time… (via CW)
Paper Hates Foo Fighters Photo Release, Pays The Crowd For Pictures Instead
The Washington City Paper decided to boycott taking photos at the Foo Fighters concert because of their photo release. They simply say the contract "sucks." Instead, the paper plans on buying photos directly from fans who attend the show (which in my opinion is kind of a kick in the face to concert photographers). The paper writes, "if we signed it, we would have agreed to: the band approving the photos which run in the City Paper; only running the photos once and with only one article; and ALL copyrights would transfer to the band." They go on and say, "then, here's the fun part, the band would have 'the right to exploit all or a part of the Photos in any and all media, now known or hereafter devised, throughout the universe, in perpetuity, in all configurations' without any approval or payment or consideration for the photographer." They finish with, "that is exploitation of photographers, pure and simple." The newspaper contacted the Foo Fighters' management, and their response was that these contracts are "standard" and are necessary to "protect the band." The paper went on to point out that even the Rolling Stones, one of the biggest names in music, doesn't have the same demands. Check out a copy of the entire photo release for you to read on your own below and an update on the images they bought from the crowd here. (via DIYP)
Foo Fighters 2015 Photo Waiver
Drones Are Getting in the Way of Putting Out Wildfires
And finally, drones are apparently getting in the way of firefighters putting out wildfires. There were recently two incidents with drones that made it difficult for fire officials to put out a 24,000-acre wildfire in Southern California. The drones were flown over the fires that then prevented the department from using aircrafts to put out the fire. According to NBC News, "the drones were hovering above the fire and directly interfered with firefighting aircraft being used to drop frame-repellent materials." California's Department of Forest and Fire Protection say, "a collision with a hobby drone could easily result in major damage to firefighting aircraft, injuries to the pilot and crew on board as well as firefighters below, and worse, a mid-air collision." They ended with, "if you fly, we can't." The FAA says it's investigating the matter at this time. Check out the whole news piece below, where they interview both a drone pilot and firefighter. (via NBC)