RAWtalk Episode #042 - No, Ken Rockwell is not on this week
Right Click Here and hit save as to download this weeks RAWtalk.
As the title says, Ken Rockwell is not on this week's RAWtalk, but that's not for a lack of trying. You will hear his response to my invitation in the first few minutes of this week's episode.
It was a busy news week filled with new cameras from Fuji and Samsung. We'll also discuss the meritos of Instagram Video vs Vine and the latest addition to Google Street View, which now takes us to the tallest building in the world.
Be sure to keep an EAR out for some secret words. When you hear something that you think is secret-word worthy, be sure to tweet it with the hashtag #RAWtalk or post it on the Facebook Fan page with the same tag.
Rounding out this episode, I answer your questions during the FLYING SOLO portion of the podcast.
BBC Four revealed a new powerful photo documentary on Life Magazine called 'America In Pictures: The Story of Life Magazine'. The doc takes your through iconic photos shot from the mag and runs about an hour long–it's definitely worth your time: (via Reddit)

This weeks Episode is brought to you by Rode Microphones. I have loved their mics for a very long time as well as own a few. This is the first week that we broke out our new audio set up that comprises of Rode Broadcaster Microphones.
To learn more about RODE please click the image below.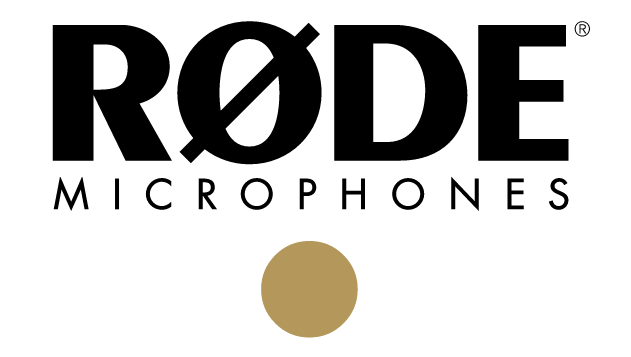 Kicking off photo news this week, Fujifilm has officially announced a new APS-C camera called the X-M1. The new gear includes a 16.3 megapixel X-Trans CMOS sensor (same as the predecessor, the X-E1), an insane ISO sensitivity of up to 25,600 and shoots 5.6fps. However, it lacks a viewfinder which is a bummer. The body will sell for $700 and if you want the full kit, it'll set you back about $800.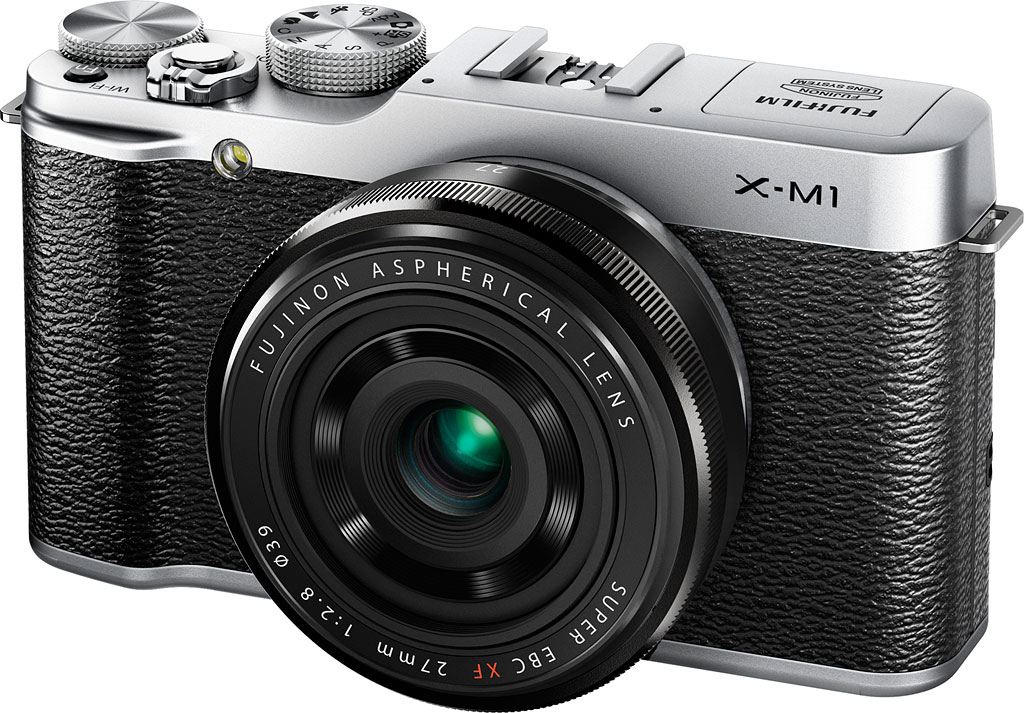 Meanwhile, a leaked memo from the Chicago Sun-Times has surfaced online which includes the new pricing rates for freelance photographers. The rates include $65 for an individual assignment, and if they want video too it'll bump up to $85. For sports assignments, the rate jumps up to $90 or $110 if video is needed. The paper expects photogs to deliver 5-7 photos per event. Check out the full letter below, how do you feel about those numbers? (via PDN)
From: Scheerer, Geoff
Date: Mon, Jun 24, 2013 at 6:15 PM
Subject: Rates, expectations, etc.
To: [Dozens of names]

Hi all,

It's been about four weeks since I started booking all of the photo freelance assignments for all of the STM suburban papers.

Even though STM rates were supposed to be locked in, I'm learning that not everyone was being paid the same rates.

Now that I've been given a hardcore budget for the rest of the year I need to clarify rates and what is expected from the assignments.

These are effective for any assignments 6/24 and going forward.

News/feature assignment, still photos only : $65

News/feature assignment, still photos and video : $85 (only if video is asked for, not on spec)

Sports assignment, still photos only : $90

Sports assignment, still photos and video : $110 (only if video is asked for, not on spec)

Sports assignments, multi-team $???? (see below)

Keeping in mind that not all assignments are the same or present the same possibilities for photos here are a few expectations./CONTINUES

We should be getting at least 5-7 photos from each assignment. This gives the editors the option of running something on the cover and inside with the story, and creates a nice web gallery. Of course more photos is always nice for choices and file art if the story is revisited.

Sports assignments especially should be producing more than just the minimum number of photos.

Video should be shot and send only if asked for on the assignment. Cell phone video is fine. Short segments, 30-45 seconds each. It's best if we get a video segment that shows whats happening, and then another segment with a narrative on it telling the viewer what's happening. Our digital team can edit the segments so you don't have to produce the video.

****All video should be horizontal, lens in the top left corner as you shoot. Email the segments to digitalteam@suntimes.com Include the slug and a brief description of the assignment so the digital teams knows how to edit it and where to post it.

For now unless you're asked to get a coach or player talking about the game I don't foresee a lot of sports assignments with a video request. Possibly when doing a feature on a specific player.

If you're assigned a sports event with multiple teams (12 team track meet) I can negotiate a higher rate based on the assignment. Same for downstate state finales events to cover travel and costs.

One discrepancy that I don't have control over is that if Rich Hein calls you for a Sun-Times photo assignment he might offer to pay a higher rate, he has his own photo budget for the year.

I know all of this is going to generate some questions, so please email or call me, but give me time to answer everyone.

thank you….geoff
Samsung announced the first interchangeable lens camera equipped with 3g and 4g capabilities called the Gallaxy NX. The new cam looks nearly identical to a smartphone on the back which includes a huge 4.3 inch screen with various apps. Take a look at the beautiful screen below and peep the full spec list: (via FS)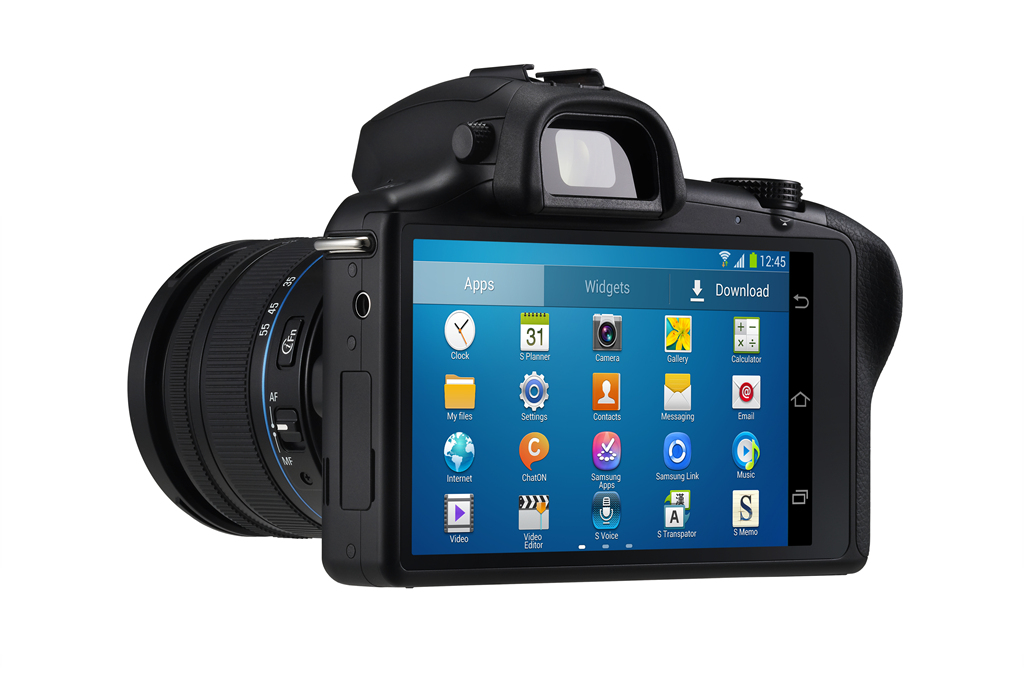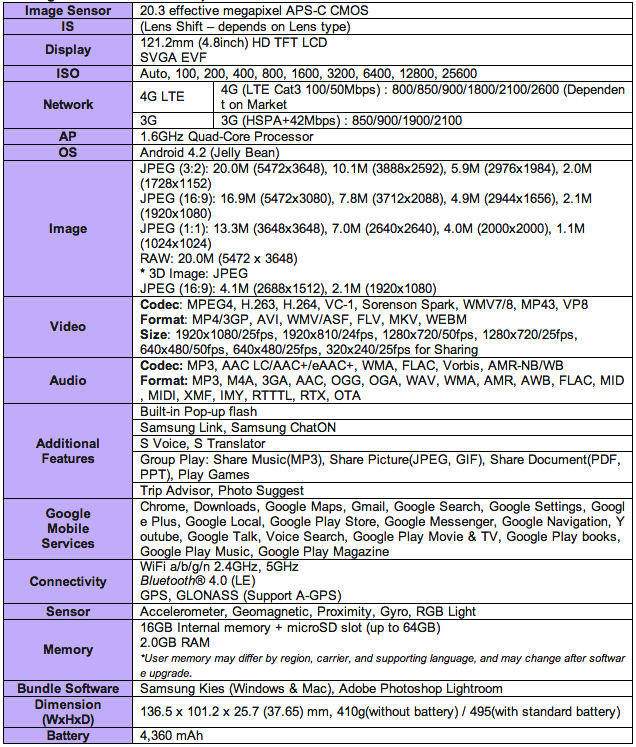 This is pretty cool: a Nikon repair center in Taiwan is restoring old-school lenses, offering paint jobs in either white or red. They're taking old black lenses with writing scratched off, paint nicked, etc and restoring it with new name planes, caps, rubbers and even re-stamping the original writing on the lens. The price of restoring and painting a lens isn't cheap either, it'll run you around $320. Check out a before and after shot below, The funny thing is they almost look like Canon lenses in the end… (via NR)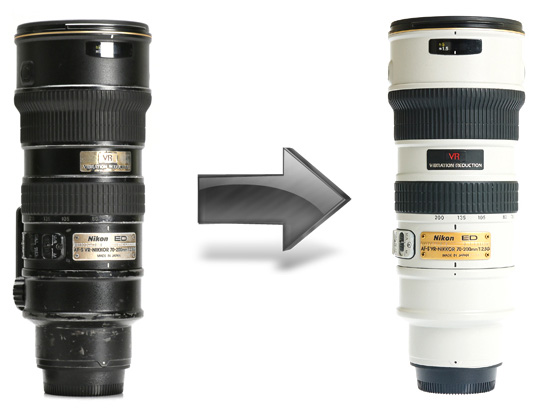 Instagram finally introduced video into their feed last week. The new video feature lets you record up to 15 seconds of video, choose from 13 filters, select your favorite scene as a thumbnail or "cover image" and even use their new stabilization feature for a "cinematic look."  The app had 5 million video clips uploaded the first day and had up to 40 hours of video a minute being uploaded at its peak! Check out a video showcasing all the new features below:
Wow, a new high-speed camera tracking system by the University of Tokyo was shown off this week. The new rig tracks any moving object, keeping it in the center of the frame. It uses two high-speed mirrors to bounce the subject or object into the lens which both pan and tilt, doing most of the work. The system will even project an image on the moving object. I can see this being used for filming sporting events such as hockey or baseball in the future. Check out a preview video below: (via DITV)
And finally, Google Street View took us to new heights this week. They took their cameras in the tallest building in the World, the Burj Khalifa, and filmed everything from the bottom floor to the top of the spire. They used modified backpacks with cameras called trekkers to film the spire and rolling camera units called trolleys to shoot the floors. The new virtual tour took them three days to capture. Check out behind-the-scenes footage of the whole process below: (via PP)