RAWtalk Episode #048: A little bit of this and that
To download this weeks RAWtalk Episode #048 right click here and hit save as.
We are back with a Little Bit of This and a Little Bit of That on this weeks RAWtalk Episode #048. After that last two weeks combining for to be a two hour episode I was attempting to keep this latest one to an hour, I failed.
We jumped right into photo news and hit on seven or eight interesting stories. You can find details and information about each news story over at FroKnowsPhoto.com/rawtalk-48.
Like the title says we cover al title bit of this and a little bit of that. I had a follow up to the "In My Opinion" episode where a FRO reader received a letter letting them know that they made honorable mention. I get back into the giving my opinion mode during this segment.
Next up I got an e mail asking if a photo contract was worth signing in order to photograph a band. You really are going to need to hear what this contract asked him to sign to believe it.
Finally I finish with your FLYING SOLO questions which as always are full of great questions.
Kicking it off, not sure how new these are but they're still an incredible find: a set of old photos from World War II have surfaced online that have been restored and colorized. The set contains about 50 images in total, everything from woman working in the factories building tanks to men posing in the field. Click the image below to check out the rest, what do you think?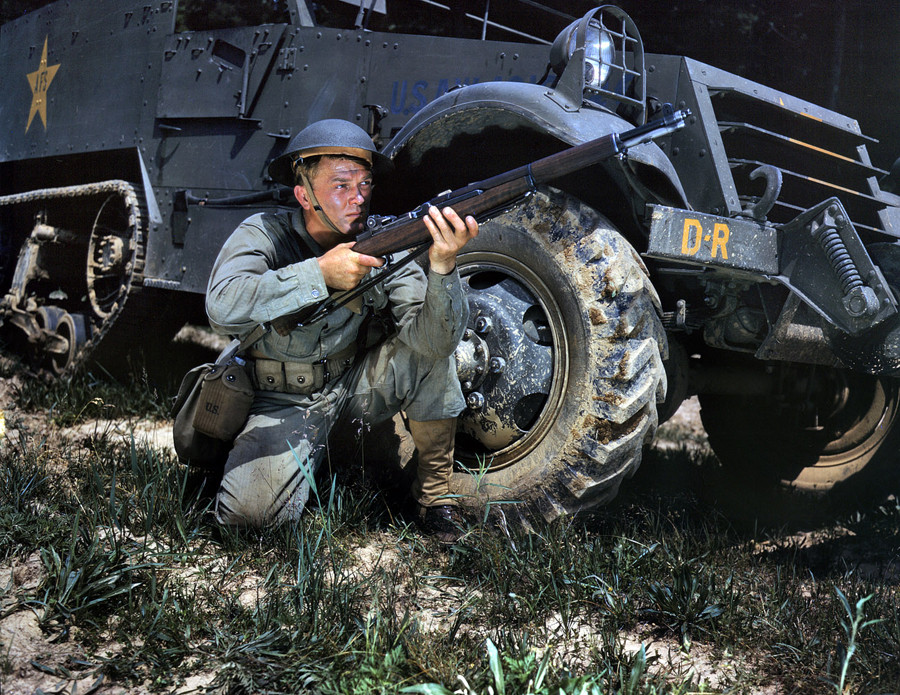 More rumors this week, this time being that Canon may be jumping into the medium format game. Northlight Images says that Canon has been "investing significantly in a major European medium format digital camera manufacturer." This apparently due to a shrinking demand for compact cameras. Northlight goes on to say that "At the moment, there is no talk of an outright purchase, but it remains an option." The company in question is rumored to be Phase One as well. According to Canon Rumors, it's suggested that nothing will be announced until Canon has a complete "system" which basically means, lenses. A larger version of the EF lens mount will reportedly be created and lenses will be influenced by Canon's newest cinema lenses. The goal with product development is to have a "show stealing" announcement for Photokina 2014. Hmm…Would you be interested in seeing this rumor come true? (via NL / CR)

Moving on to a pretty much confirmed rumor from a few weeks backs: official product photos of Sony's "lens camera," the smartphone attachable lens with the built in sensor, have leaked online in full. This thing actually looks really cool too. It seems to clip on your phone similar to a belt clip which is convenient. The lens is reported to come in two varieties as well, one called the DSC-QX10 and the other DSC-QX100. The higher-end QX10 will supposedly include the same 20.2-megapixel sensor and Zeiss glass found on Sony's RX100 and the more affordable option, the QX100, will apparently be smaller with an 18MP sensor and 10x optical zoom. Now we just need to wait for Sony's official announcement…Check out more product shots by clicking on the image below via SAR: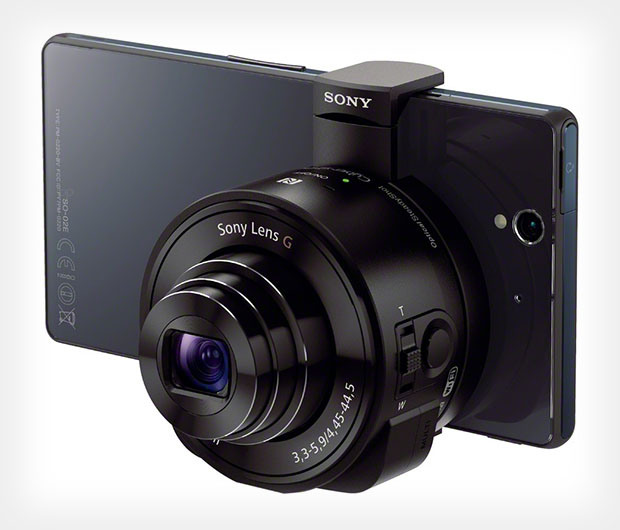 Speaking of compact cameras, a new "smartwatch" is hitting the market with an insane 41MP sensor, similar to Nokia's recent smartphone. The watch is called the Hyetis Crossbow, which will also have built in bluetooth and WiFi. The camera will come complete with flashing LEDs around the lens to act as a ring flash when needed as well. You can finally be like James Bond now, especially since it has a whopping $1200 price tag. What would you rather get with that kind of money?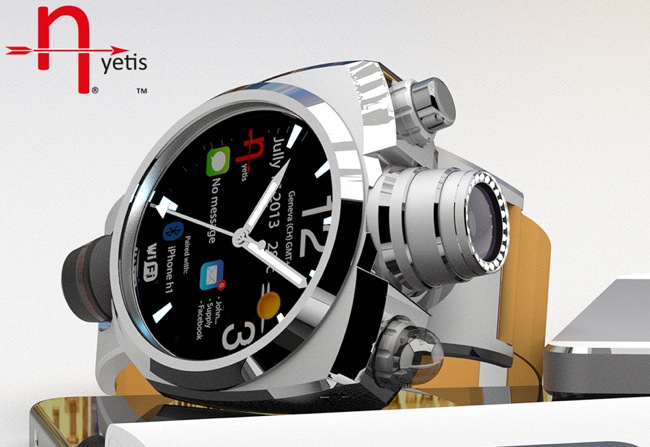 Have $50,000 laying around to spend on a camera? Well, you're in luck! Andy Warhol's personal 1986 SX-70 Polaroid camera is now up for sale on eBay for $50k. The portable camera was last used at the Limelight nightclub in Manhattan in 1986 before Warhol gave it as a gift to his friend Baird Jones who is now selling the rare item online. Click the image below to head on over to the auction: (via PP)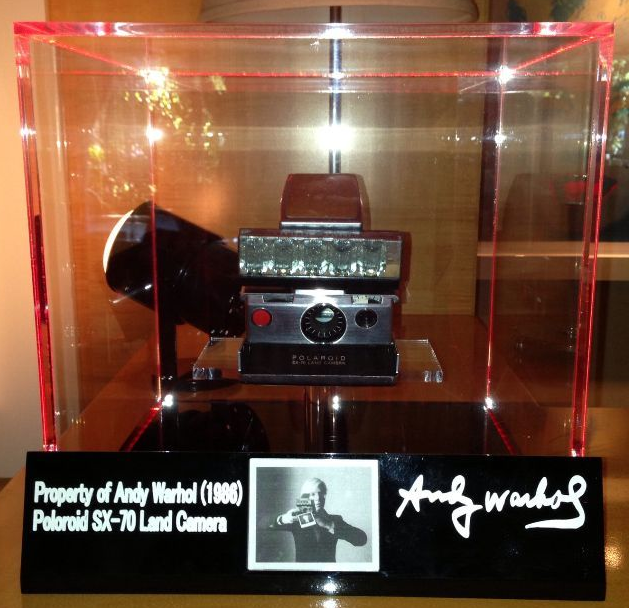 This is interesting: a company in Texas called Captured Dimensions is creating 3D-printed images. Photographer Jordan Williams put together a 360 degree studio that's outfitted with 60 DSLRs with remote shutter releases which capture the subject from every angle and is then fed into a 3D printer that can make an exact replica of the item or person. The cost? It'll set you back around $445-$2295. Popular items from the service include custom wedding cake toppers, sculptures, action figures, etc.  Click on the preview image below to check out some of the neat products the setup can make: (via DM)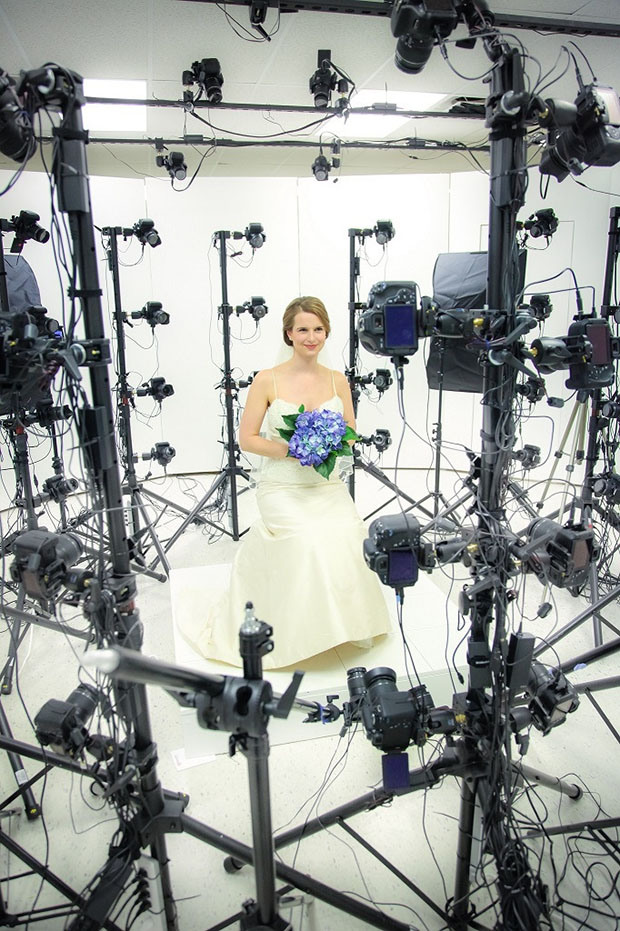 Photo via Captured Dimensions
Into gaming? You can now use your Canon 7D to enjoy your hobby while waiting for say that model to finish getting her makeup done. Magic Lantern released a stripped-down version of the popular (and awesome) 80's brick-breaker game Arkanoid for their 7D firmware. Yup, you simply use the 7D's joystick to maneuver the "ship". Unfortunately, if you didn't download the hack when it came out last week, you'll won't be able to enjoy it since the original developer deleted the custom Magic Lantern firmware from his repository…Bummer. (via EOShd)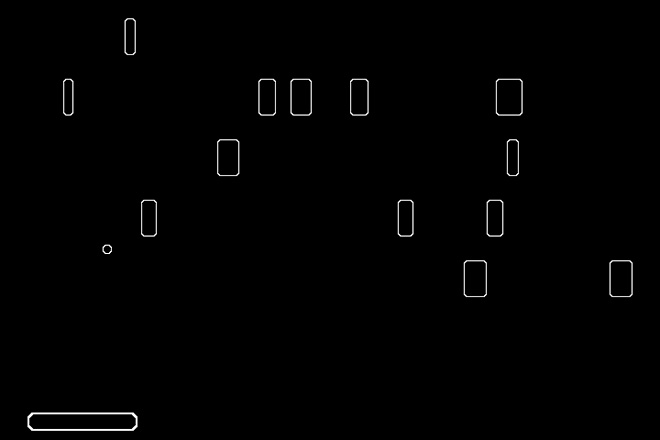 This is mindblowing. The MLB and NFL have upgraded their replay methods with bullet-time camera technology that their calling FreeD, aka Free Dimensional video. The new replay video now plays back virtually anything that happens on the field in 3D, just like those classic 'Matrix' bullet-time fight scenes. It's not everywhere just yet though, it's currently installed in New York's Yankee Stadium and there's some awesome sample footage of it which you can view below. The league(s) are slowly rolling out this feature, so hopefully it'll hit your local stadium's soon! (via IR)