An Interview with my High School Photo Teacher: RAWtalk Episode #060
Click Here to download this weeks RAWtalk Episode as an MP3.
It's time we catch up on ALL the photo news. Since we did not have the photo news in the last two episodes we had a lot of catch up to do.
One of the biggest news stories of the last few weeks was the lead up to the Nikon Df announcement. Many of you may be wounding why Stephen or I did not get in on the "rumors", you will find out in this weeks Episode.
I want you to think back to a teacher that changed your direction and possibly your life. I think we all have someone who left an indelible impression on us in a very positive way.
Well I got to sit down with my high school photo teacher Mr. Is. and interview him for this weeks RAWtalk. This is a very personal interview, it's not your typical interview but I think you will really enjoy it.
Being that this is very personal between he and I, I think it's important that you put yourself in my shoes and think about that teacher who left an impressions. At that point I think you will really find this interview to be eye opening.
Also as a tribute tho all those teachers that meant something to use please leave a comment with the name of the teacher and a little story about how they changed your life.
A ton of photo news to catch up on this week, let's see if we can get it all in one post:
First up, a photographer won big in a recent copyright case, always a good thing. Photographer Andrew Paul Leonard won $1.6 million in his lawsuit against Stemtech Health Services who were using his microscopic images on their website and publications. The case wasn't a short one though, it originally started back in 2008 and was finally settled last month. Congrats Andrew! Here's some copyright law tips to help keep your own images protected: (via PA)
This is really cool: Nikon made a Nikkor-inspired clock which wakes you up with the sound of a D4 shutter. This isn't something easy to get however, they're only giving it away to people in Japan who need to be eligible to win by proving they've purchased any Nikkor lens in the past. The clock itself is modeled after the classic Nikkor 24-70 f2.8 lens. It looks like you can put the alarm to sleep by flipping the AF to MF switch too. Hopefully Nikon will eventually release it to world one day… (via NR)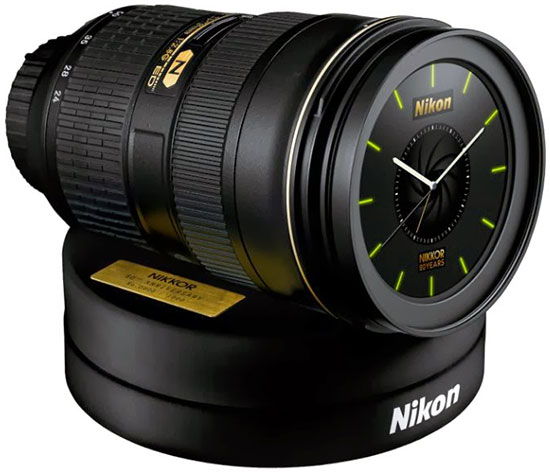 This has been making its rounds around the web all week, a photographer named Aelle Lucà was recently caught on camera using a rather unusual technique when photographing a local concert. The video footage showcases him all up in the band's grill, firing off quick burst multi-flash shots, almost during the entire set too. It turns out what he shot is exactly what the band wanted thought and I will say the final photos look pretty rad. Here's what the band said in response to the criticism:
"We would like to say that Antonio [Aelle] asked us beforehand whether we minded if he got right in there, using flash and getting on stage. we said not at all. This guy has style and we very much respect his work. Most of us in the band have been gigging and worked in live music for over 15 years and have seen countless flat, boring photos. Some of you may not agree with this style but the results are fantastic. Who is Jay Zee and what right does he have to say how a photographer should behave?"
Check out the footage below and head here to see the outcome of finished images. What do you think? Was he in the wrong for doing this? Do the images give his technique justice? (via DIYP)
This is good for anyone who frequently flies: The FAA has lifted restrictions on using electronics during all phases of flight, including landing and takeoff. This means you don't need to sneak your camera out anymore during takeoff and landing procedures. However, if you want to use your phone, they'll still have to be on airplane mode but you will be able to connect to WiFi. This effect will take change in the near future, no date has been officially set just yet at the time of writing the post. Head here for the official press release and check out the announcement video below:
Lenstag, the new company that collects your lenses and camera serial numbers and houses them in a registry, has added a new feature to fight gear theft. Users can now text a serial number to 1-415-749-9808 and get matching items back that have been flagged as stolen or an all-clear if they're legit. This is especially useful when making second-hand gear purchases, no more wondering if the gear was stolen or not. Better yet, it's a free feature that Lenstag doesn't charge for, they're also working on an app for it too. (via BL)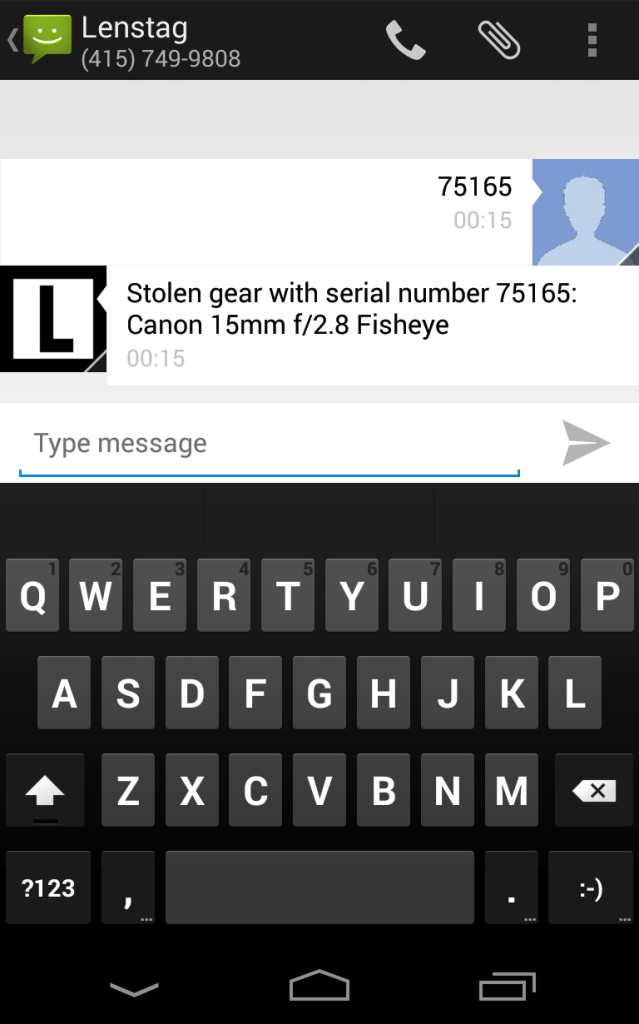 Image courtesy of Borrow Lenses
This is incredible, the LA times published a story about a 99-year-old photographer looking back at his work via a new mini-documentary. Based on Photographer Morrie Markoff, he says he "hasn't been bored one minute in his life." It's quite a remarkable story too, one thing I really enjoyed about it is that he talks about how if a photographer got stranded on a mile stretch, he would never run out of photos to take, there's always a different way to shoot the same thing as long as you have that creative eye. Check it out below: (via LAT)
Users of the Canon's C100 will be happy to know that the cinema camera can now get the 70D's continuos autofocus system as a fairly cheap upgrade. The procedure will cost $500 and will switch your focusing system to the 70D's new Dual Pixel CMOS AF technology. However, you can't get the new upgrade until February. Will you be upgrading? (via Engadget)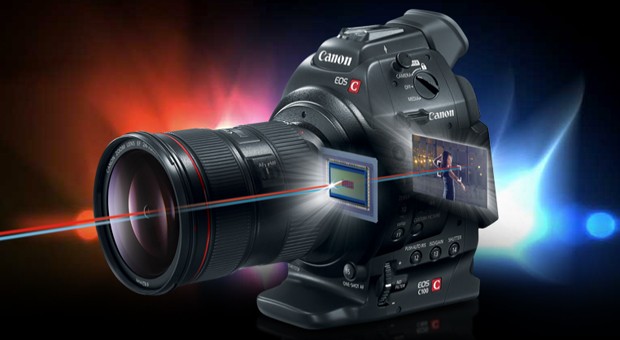 One of my favorite stories of the week: a new product called the Pixelstick will change light painting forever–no really, it will. A basic description of it is "a stick-like device that lets you print digital images into long exposure photos." The stick itself is a long aluminum housing that contains 198 separate full color LED lights and takes an SD card which houses the images you want to recreate. Basically, you take any photo, adjust the pixel height in Photoshop to 198 pixels so then each individual LED light on the stick acts as a pixel, recreating the image as a light-painted image. With this new invention, you can easily do light-painted timelapse videos and many things that were incredibly difficult to recreate by hand-painting in the past. The duo behind it, called Bitbanger Labs, are currently pitching it on Kickstarter. A pledge of $300 or more will preorder the Pixelstick for you. As of writing this article, they're up to $385,000 with their original pledge goal of only $110,000. Watch the campaign video below and check out their Kickstarter page here; really neat stuff:
Nikon has officially announced their "pure photography" retro-styled camera called the Nikon DF. It features a "timeless design" that mimics old F-series film cameras. Some specs include the D4's mighty full-frame sensor, manual circular dials, the same weather sealing as the D800, same ISO range as the D4, 100-12,800 standard and expandable up to 50-204,800. It also sports 39-point AF system with 9 cross-points, shoots up to 5.5 fps, is very lightweight, only 710 grams, and considered to be the lightest full-frame camera Nikon has ever released. Another cool feature is that is has a coupling lever so it will let you meter with your old classic AI and non-AI lenses. One pitfall is that is has no video capabilities, again, "pure photography." The kit comes with a special edition AF-S 50mm 1.8 lens, redone cosmetically to match the body. Price-wise, it comes in at $2,750 for the body and $3,000 for the kit. It's officially out on Nov 28. Check out Jared's preview video below for more details, will you be picking one up?
Next up, according to a new study by the University of Texas, learning photography boosts memory in elders–who knew! The study says learning photography affected cognitive skills, being mainly memory as opposed to going to social clubs, museums or playing bingo. The study included learning how to use a new camera along with editing software. Lead researcher, Dr. Denise Park, says "it seems it is not enough just to get out and do something — it is important to get out and do something unfamiliar and mentally challenging." I think I know what I'm getting my grandparents this holiday season… (via PP)
And finally, an extremely rare gold-plated Leica Luxus II is estimated to get a whopping $1.6 million at auction later this month (Nov. 22). Leica only produced four units of this model, and the whereabouts of the other three are unknown. this one was discovered as part of an 'Antiques Roadshow' episode years ago, and is finally going up for sale. If it goes for that price, it'll be one of the most valuable cameras ever sold. However, it's not expected to match the record-setting $2.7 million that was dished out for a Leica O-series model last year, which is the most valuable camera ever sold. Would you pay this crazy amount of money for a camera? I wouldn't… (via TT)