Who wants to SPIN the Wheel of Fro!!! RAWtalk Episode #062
Right Click Here and hit save as to download this weeks RAWtalk Episode.
Who wants to SPIN the Wheel of Fro and win some great prizes!!!!! Well someone is going to have that chance if they listen of what they will need to do in order to be the first person to step up to the Wheel of Fro.
Have you seen any sponsored Instagram photos yet? Stephen and I have and we both actually liked it. I have no problem with them running sponsored photos like that if they continue to be really cool. Also I never thought that instagram would be a way to pick up girls at the bar but it is. Your going to have to find out what I mean in this weeks episode of RAWtalk.
For those who may be deaf, hard of hearing or like to read captions, RAWtalk Episode #61 officially has subtitles for your enjoyment. It is my hope to have more and more videos uploaded with subtitles.
Postman Fro was busy this week brining us two killer toys. The first was the RODE Video Mic GO a $99 must have microphone. Second was the Atomos Ninja 2 which we are dying to try out on the D800.
Finally we finish the week with some flying solo now with more Stephen.
Be sure to check out this weeks VIDEO and download the MP3 over at FroKnowsPhoto.com/podcast
Check out all the photo news this week courtesy of Stephen:
First up, a great deal for anyone looking for Photoshop and Lightroom for cheap! Adobe has officially announced that its special Creative Cloud bundle of both Photoshop and Lightroom is now just $9.99 a month for everyone. Previously to get this deal you needed to own Photoshop CS3 or higher to qualify. Along with PS & LR, you also get 20GB of online storage and a Behance membership with Prosite. Don't wait on this deal though, its only available for a limited time with the offer ending on Dec. 2! Will you be buying into it?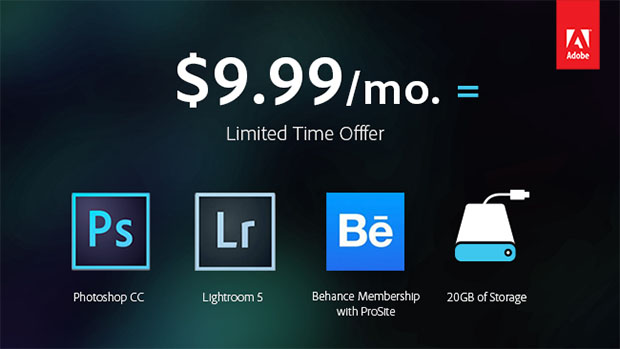 Anyone need better audio for their videos? Well, Rode officially announced a cheaper shotgun mic this week, the DSLR VideoMic GO. Unlike its predecessor, it requires no 9-volt battery. It weighs in at an extremely light 2.6 ounces. One of the big pushes for this is its Rycote Lyre shock mount. The directional microphone will be shipping later this week for only $99. In the meantime, check out the video announcement below:
Sigma announced that a free firmware upgrade is available for photographers using Sigma lenses on Nikon D5300 cameras. The company has discovered that, when paired with the D5300 camera, its Nikon mount lenses containing internal motors do not properly operate the optical stabilization and Live View Auto Focus functionality. To fix it, users can now simply download the firmware upgrade on Sigma's website via their USB Dock. Keep in mind, this issue is specific to lenses used only with the D5300.

It looks like smartphones are hopping on the 'I Shoot Raw' bandwagon: Android devices are rumored to be bringing RAW capability to their phones in the near future. Google's apparently been working on the API to shoot RAW DNG since last year which Android app developer Josh Brown discovered. The code also seems to feature the ability to shoot at high frames rates in uncompressed formats. These won't be the first smartphone cameras with this feature though, Nokia's latest batch of smartphones, the Lumia 1020 and 1520 currently support RAW DNG. (via Engadget)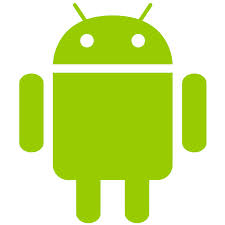 My favorite news story of the week brings us to French newspaper 'Libération', who posted a photo-less issue last week to stress the importance of photojournalism. It wasn't just paper with text either, there were actually blank slots where the images would normally go to show how much photos tell the full story. The issue was released to coincide with the opening day of Paris Photo, an annual international fine art photography fair that began in 1997. Here's what the paper has to say about it: (via BJP)
"Libération vows an eternal gratitude to photography, whether produced by photojournalists, fashion photographers, portraitists, or conceptual artists. Our passion for photography has never been questioned – not because it's used to beautify, shock or illustrate, but because photography takes the pulse of our world. To choose Paris Photo's opening day to "install' these white images highlights our commitment to photography. It's not a wake, we're not burying the photographic art. Instead we give photography the homage it deserves. Yet, no one can ignore the calamitous situation press photographers now find themselves in, especially war photographers who risk their lives while barely making a living. And for those whose work went on show today in the Grand Palais thanks to shrewd gallery owners, we might think that the odds are in their favour, but it's all smoke and mirrors: the art photography market is currently confused."
Check it out below and click the graphic to see more snapshots from inside the issue: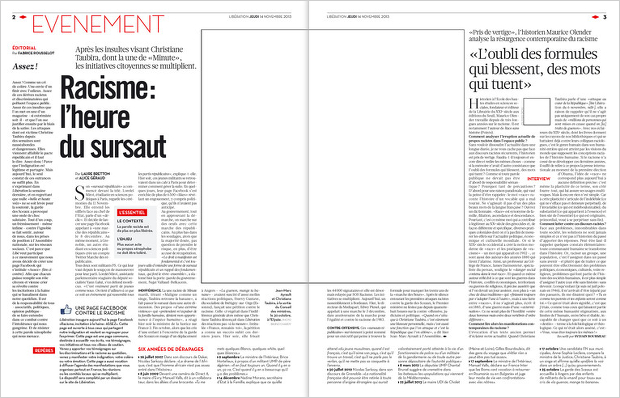 Meanwhile, a new website called Histagram showcases what it would be like if historical figures used Instagram back in the day. To make it easier to understand, here's a few examples from their site:
-Da Vinci posted a portion of the Mona Lisa, saying "here's a sneak peak of a work in progess, shout out to my girl Mona Lisa for helping me out!"
-John Hancock posted a photo of his signature on the Declaration of Independence, saying "just signed your indepence whatuppppp!"
-Bill Clinton posted a pic of him and Monica Lewinsky, saying "walking around meeting the new interns, its gonna be a good year!" The best part is that Hillary Clinton commented on it saying "she looks so sweet!"
Check out all the great satires at Histagram's official website here. (via PJ)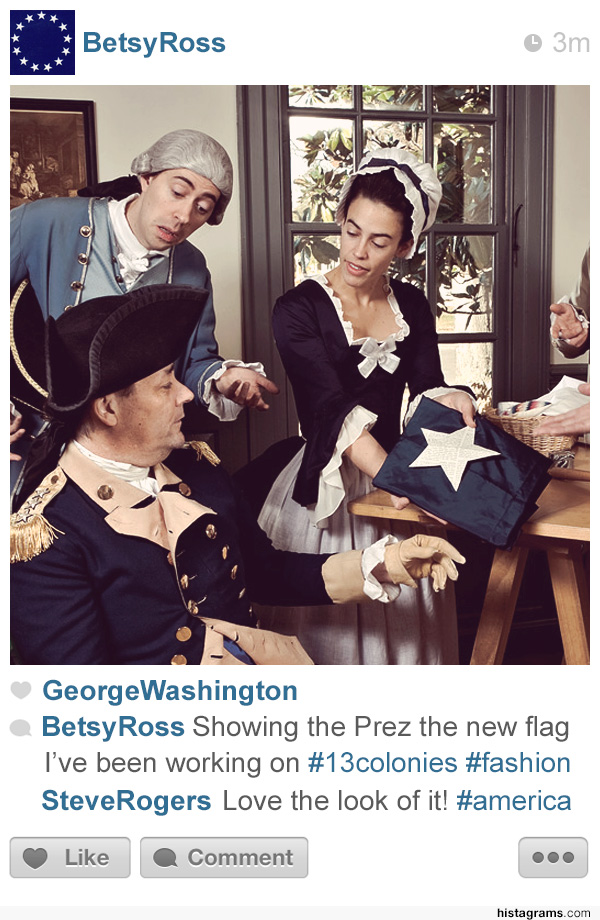 Moving forward while still on the topic of Instagram: The Oxford Dictonaries' "Word of the Year" is officially "selfie". Yup…According to the editors, the word has seen a growth of 17,000 percent in usage this past year alone. Fun fact: this is the second year in a row that a photography term has earned the word of the year title, last year's was "GIF"—isn't that technically an acronym?! (via TV)
And finally an update on the man who was headbutted by the elk last week, James York. The elk was put down by rangers at The Great Smoky Mountains National Park. Rangers say he had to be put down because he "could not be re-trained to be fearful of humans." Supposedly the elk had been coming back to that area in search of food as a result of previous humans feeding him, and had begun associating humans with food. When the photographer heard about, it he issued a statement saying, "I love and respect animals and that's why I photograph them and don't hunt them. I am deeply hurt by the loss of such a beautiful creature that in its own way bonded with me. I looked forward to watching him grow to a mature bull as the years passed. I'm truly heartbroken to know he is gone." The elk is the first the park has ever put down too… (via NBC)