OOOOOOPPPPPS We Messed Up and We're Sorry: RAWtalk Episode #064
Right Click Here and hit save as to download this weeks episode as an MP3.
Sometimes it's just easier to say "sorry" when you make a mistake. And last week we made an ooooppppss on the video portion of the RAWtalk. My camera angles focus was off which means we could not cut to it the entire show. But honestly, this type of thing happens and it just makes us more aware and prepared for the future. Just remember the quickest way to diffuse a situation is to own up to it.
Now that that's out of the way Stephen and I catchup on how our Thanksgiving's were as well as talk about why I didn't get a pass for Jingle Ball.
I ranty Mc Ranterson on the US Postal Service when I showed up and the post office was CLOSED.
I rant again on "Black Friday" sales followed by extended "Black Friday" sales followed by yada yada yada sales, give me a BREAK!!!.
We discuss Gary Vaynerchuck on Chase Jarvis Live as well as preview his new book "Jab Jab Jab, Right Hook". Which if you would like to win a FREE Copy you will have to listen to that portion of the podcast.
I need your help, I am looking for quotes that you find inspiring or funny from any of the podcasts or videos. Please e mail them to me at jared at FroKnowsPhoto.com with the subject line "quotes". Be sure to include the link to the video along with the quote and the time it appears.
There are even a few more topics before but we can't forget Photo News with Stephen:
Stephens Photo News

Wheel of FRO from this week.

Canon has officially announced the EOS M2, an upgrade to their original mirrorless camera, the EOS M. The new version features an upgraded autofocus system, housing Canon's new hybrid CMOS AF II which promises 2.3x improvement in autofocus speed. It also now includes built-in WiFi and AF Servo mode for video. Unfortunately, it will only be available in Japan and China so if you live here in the States or anywhere else in the world, it might be some time until you get your hands on one, if ever. The body will go for $630 USD and $820 for the full kit. Check out a promotional video for it below: (via CR)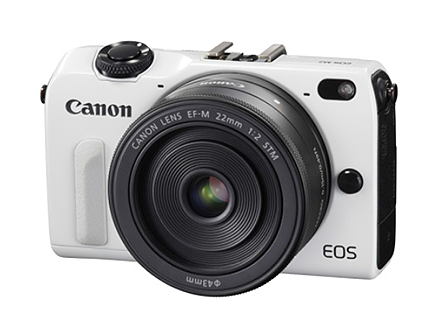 Next up, this video is about two months old but still a must-see: A photographer posted a video tutorial on how to quickly attach and detach your Canon lens "like a pro" and ended up dropping his brand new 24-70 f2.8L II lens–a $2300 lens–on concrete; ouch. Total fail on his end for sure. However, some people are claiming the videos a hoax. Check it out for yourself below and let us know what you think: (via Reddit)
Update: It looks like it was a fake afterall. The photographer said it was a social experiment and that the lens he dropped was actually an old 28-70mm lens that he broke on a job awhile back. It's amazing that with no tagging or promotion of this video that it went viral some two months later. Looks like it worked for him:
This is perfect for the winter season. A new company called Boomf will now print your Instagram pictures on edible marshmallows! Each order includes nine images which will cost you about $20, with each mallow sizing in at one and a half inches big. Another geographically restricted item though, with it being available to only UK residents currently. (via Gizmodo)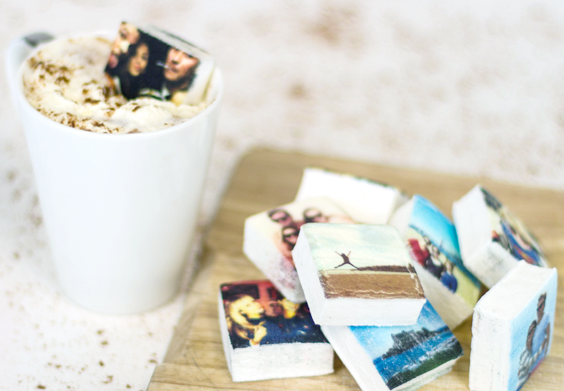 Meanwhile, a photographer used face paint to create some amazing 2-dimensional looking photographs, which represent actual paintings. The series, called "2D or Not 2D," was made by Russian photographer Alexander Khokhlov. It's incredible how intricate the work is too, with some of the photographs looking like they're actual paintings. There's even an 8-bit looking portrait where they painted tan blocks on the person's face, making it appear blurred out. The main giveaway for most of the images though are the eyes, they remain open for most of the shots which proves they're photographs in the end. Check out the images at Khokhlov's site here. What do you think? (via VN)
Speaking of portraits, an Instagram account called @photoshop_fantasy posts before-and-after photoshopped selfies. Yup, they offer selfie makeover services. If you want to be one of the lucky photoshopped users, you need to post a selfie with the hashtag #psfantasy. But be aware when posting that next self-portrai, apparently they got in trouble after posting a couple before-and-after shots of users that didn't request the service. Check out a screenshot below: (via BI)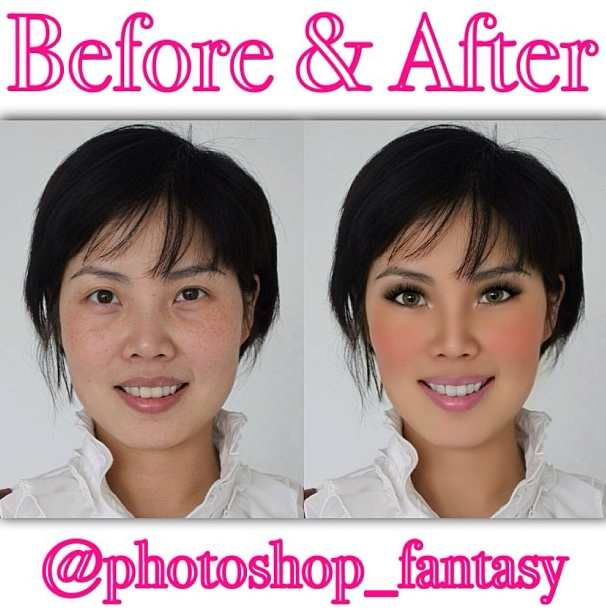 Photographer Laya Gerlock released a really cool behind-the-scenes video showcasing how he made professional light painting product photos using simply an iPad, an iPhone, a tripod and camera X. He literally just paints the light onto the product and uses the iPad as a fun light-streaked background, demonstrating once again how simple light painting is when you put some thought into it. (via ISO 1200)
You can do more than just light painting with an iPad though, artist Kyle Lambert posted a screenflow video of him finger painting a portrait of Morgan Freeman that looks so realistic you can't tell it apart from the original photo he based it off of. Lambert used an inexpensive $6 app called Procreate to build the image. A little fun fact for you: this particular creation took 285,000 brush strokes with 200+ hours of work to produce. Crazy. (via Mashable)
Swiss photographer and artist Fabian Oefner released a photo series called "Disintegrating" which features exploding car photographs that he's calling "the slowest high speed images ever taken." Reason being, they're actually composite photos of model car parts that were created over a two month period. He posted a whole behind-the-scenes video too where he shows you how exactly he did it. The cars look extremely realistic with a big-budget look. Check out the final images over on his site; really cool stuff. (via PP)
Another older video that just started going around to all the photo news sites last week but still a must see, it's about basically what not to do at a wedding. Wedding videographer, Brett Hardeman, posted the video which features a wedding photographer duo who are literally everywhere in his shot. He originally posted the video in hopes of finding an editor who believed they were good enough to edit the pair of photographers out, trying to remove the photogs from key shots. Just more evidence that it's always best to work with your videographer when shooting a wedding or vice versa. Reddit user f22 put it best when commenting on the video: "The bride and groom should be treated like hot lava while at the ceremony. Get too close, you get burned. You can get kind of close without getting burned, but stay there too long and the heat will get to you." I couldn't agree more. Check it out below, were the photographers at fault? (via Reddit)
And finally, we talked about social media guru and 'Jab Jab Jab, Right Hook' author, Gary Vaynerchuk, being on Chase Jarvis' live show last week. Jared actually got his question answered during the show which you can watch in full below.