This is the FINAL EPISODE.....RAWtalk #066
Right Click Here and hit save as to download this weeks RAWtalk Episode as an MP3.
Don't worry this is not the FINAL EPISODE of RAWtalk ever, just the final one for the year. To kick off this weeks Episode we discuss the recent Bootcamp in New Orleans followed by my few days off in Florida.
As this is the final episode of the year I thought it would be good to look bad at some of the predictions I made last year as well as take a look into what I think will be coming in 2014. What do you think will be coming in the photography industry?
I ended up getting sidetracked and started talking about peoples profile pictures on Match.com. I really have to make a tutorial for how take better pictures on dating profiles.
As always we jump into Stephen's Photo News with extra distractions followed by Wheel of FRO and Flying Solo.
A BIG THANK YOU to everyone who has listened or watched RAWtalk this year!!!
And now, check out all of Stephen's photo news stories below:
The biggest camera ever put into space has been launched! A BILLION pixel camera was launched last week which was mounted on the Gaia space telescope. It will photograph our entire galaxy in greater detail than ever before. The mission's aim is to build a three-dimensional picture of our galaxy. The telescope is so awesome it could even detect the width of a human hair on Earth all the way from space too! Cost of the mission? $549 million to build with a total mission cost of $740 million; ouch. Check out a video detailing the mission below: (via CNN)
This is cool, Custom SLR made a Christmas tree out of tripods! The tree consisted of 40 tripods, 300 ornaments and 486 feet of garland which stood 17 feet tall; wow. The workers spent about 14 hours to assemble it too, not a quick job at all. It wasn't just for fun either, all the decorations were donated to the Salvation Army and the tripods are being donated to after-school and non-profit photography programs which is about $10,000 in gear total. Watch a time-lapse of the build below; 'tis the season! 
Lenstag is back in the news this week. They released a gear theft infographic which uses the site's statistics to break down the eight most common ways that gear gets stolen. The new graphic breaks it down by percentage with car theft and home robbery coming in at the number one & two spots. It also lists top stolen cameras and lenses with the Nikon D7000 coming in as the top camera stolen and the Canon 70-200 f2.8L IS II being the number one lens. This is just another reason why you should insure your gear… (via PP)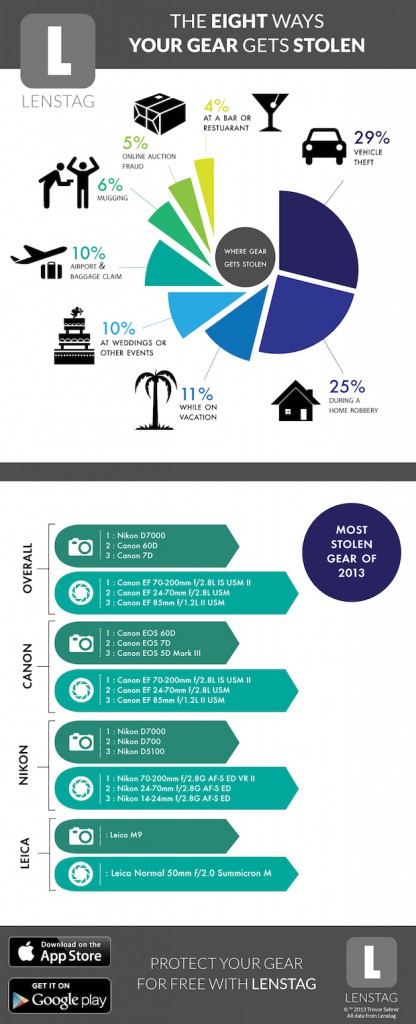 A new superfast lens has been announced that's claiming to be the "fastest lens in the world for mirrorless systems." It's called the Handevision Ibelux 40mm f.85. It's expected to be available this February and set to cost a whopping $2,080. Can you imagine shooting that shallow?! Check out a photo of it below: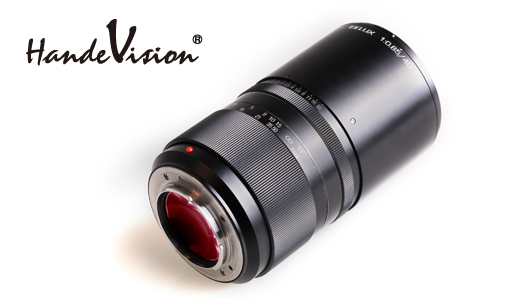 This is something we should have included in the holiday buyers guide! A new product called the "Polaroll" is now up for sale. It's a toilet paper dispenser that's shaped like the classic Polaroid SX-70. It's not too pricey either, only coming in at $27.50. However, it looks like it's not in stock anymore 🙁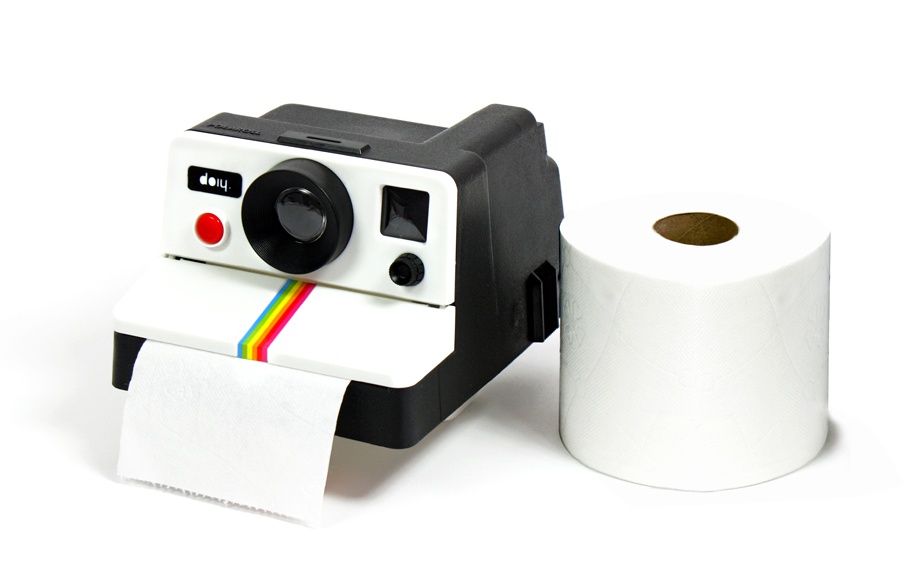 Yet another cool item to have around the house but a little more expensive…A 24 karet gold-plated Nikon FA is up for sale on eBay AND it's 60% off. Originally going for $12,000, it's now up for a buy-it-now price of $4,800; BARGAIN! It's extremely detailed, featuring lizard skin accents, with even the coupling ring of the 50 1.4 repping gold along with the Nikon logo on the lens cap. It has never been used, completely brand new, being one of only 2,000 produced back in 1984 in commemoration of the Nikon FA winning the "Camera Grand Prix" prize. However, apparently there are several on eBay though going between $1-2,000…Got some extra cash laying around? (via NR)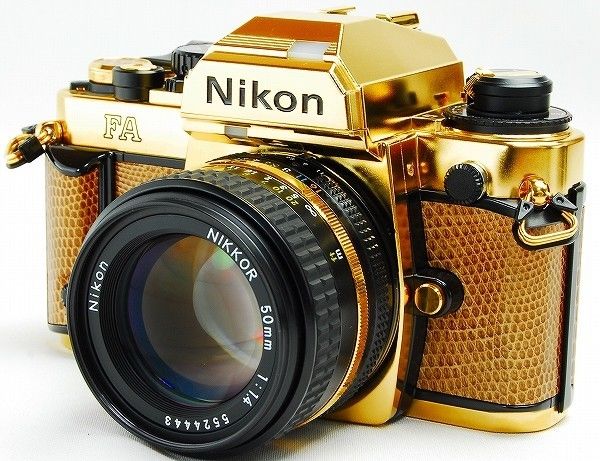 A photographer had his rocket blower confiscated by the TSA because they thought it "could fly like a missle." Yeah…Now, this isn't the first time this happened either, since afterall it does kind of look like an old school bomb from afar…Apparently the photographer who goes under the name Surapan on the Canon Rumors forum says he was stopped by security and asked to open his bag when the officer spotted the blower and asked if "it [can] fly like a rocket." Really?! The TSA agent said it had to be tossed, claiming "if someone put gun powder inside this Rocket Blower, it can fly like a missile." This happened last year but the photographer just brought it to light, he has since cut off the fins and said he hasn't been stopped since. Another reason to watch what gear you bring on your carry-on… (via Reddit)

NASA released a panoramic image of Mars that was taken on the surface by the Mars Spirit Rover. The image was featured as their "astronomy picture of the day" recently. The rover photographed a 360-degree panoramic image on top of a summit dubbed Husband Hill — named after the commander of the Space Shuttle Columbia. The interesting thing is that Spirit was told to snap the source photos at exactly the same resolution as a human with 20-20 eyesight. So basically this is literally what you would see if you were there, pretty cool huh? Check out the full-resolution image here. (via APOD)