A Ranty Mc Ranterson of explicit proportions and a NEW LOGO: RAWtalk Episode #067
Right Click Here and hit save as to download this weeks episode as an MP3.
Welcome to the first RAWtalk of 2014, we are back!!!!! First off did you see the NEW RAWtalk Logo yet, did ya, did ya? If not take a look at your phone, computer screen or the video to check it out.
One of my goals for this years RAWtalk's is to try and stay on point as much as possible while keeping the show fun and informative. Now I am not sure if I fully succeeded this week or not but I think worked out very well.
Stephen and I discussed the last meet up of the year where we met a ton of Fro readers to see and discuss the Pulitzer prize winning photos.
We jumped into photo news which was really light this week due to CES starting after we recorded this weeks episode.
This weeks show wraps up with an explicit Rant on Banks and how they love to screw people any way they can. Whether it's fees on top of fees or hidden changes no one ever told you about. Please be sure that the kids have earmuffs on before listening to this portion of RAWtalk. I guess when I get passionate I may curse slightly, so be warned and enjoy this week's episode.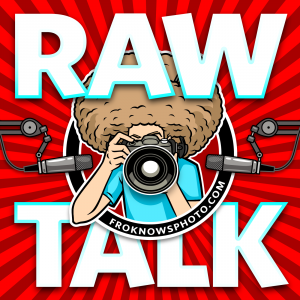 Check out all of Stephen's photo news below, recapping what happened in the photography world over the holiday:
This weeks show was sponsored by Atomos, RODE Microphones and AllensCamera.com.
Kicking off this week's photo news, Google has released a heat map showcasing the most photographed places in the World. The data was pulled from Google Maps' Panoramio service, which attaches geo-tagged photos to locations in Google Maps and Earth. New York City comes in at number one with Rome and Barcelona taking the number two and three spots. However, take this with a grain of salt because Instagram also released a top 10 list of most photographed places and Rome and Barcelona didn't even make the cut…Click the image below for a closer look: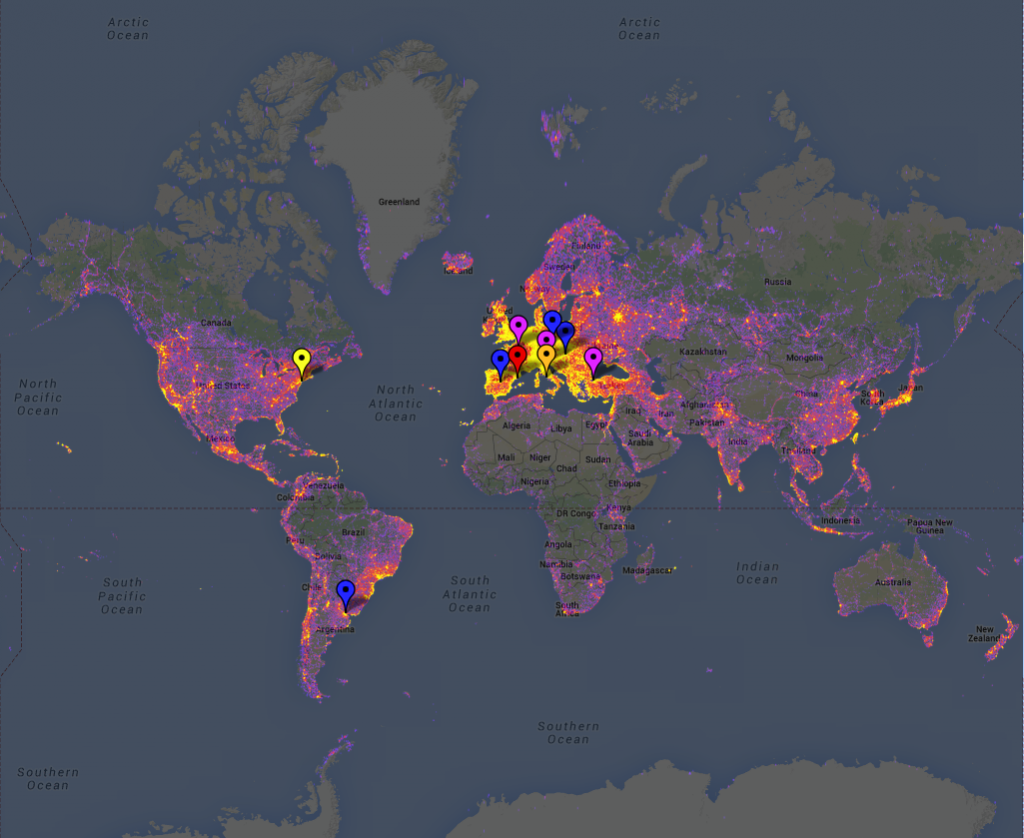 Snapchat's new year isn't going too well after a site leaked 4.6 million usernames and phone numbers. All the information was downloadable too via the website Snapchat DB, which has since been shutdown. Now there is a tool out there that has been released where you can simply enter your username and it tells you if your information was leaked on that very list. Click the screenshot below to check for yourself, was your data leaked? (via Engadget)

Moving forward, Snapchat also released new features in their latest update which includes the ability to replay snaps past the intended time, but you can only use the feature once per day; it's simply called "Replay". Other features include "Smart Filters," which overlay selected data (time, weather, speed of travel) on an image, Visual Filters that convert to black-and-white, sepia or "antique" look, new fonts for text and a "front-facing flash" option that briefly turns up the brightness on the phone's display screen. Will you continue to use the mobile service?
This is amazing, a 100-year-old box of negatives has been discovered by conservators in Antarctica. The collection features 22 unprocessed negatives that were preserved in a block of ice for the last century; crazy. The negatives were believed to be left there by Sir Ernest Shackleton's Ross Sea Party. According to the Antarctic Heritage Trust, the identity of the photographer is not known, although the expedition's photographer was Arnold Patrick Spencer-Smith, so it's likely they were his. Check out the full gallery by clicking the image below; amazing how something so old stays preserved. (via IR)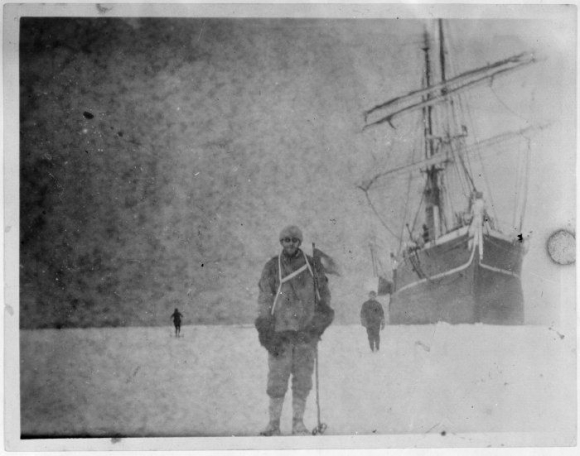 Speaking of film, Buzzfeed posted a video attempting to explain film photography to modern day digital kids. It's not the most informative video, but it's a good watch. They said such things as, "It used to be you could only take as many photos as you had room on this film stuff, it was this dark, plastic-y tape that came in these black little tubes, and you couldn't expose it to light," "when you only had 24 shots, you thought about them differently, you had to pick the moments that mattered to shoot," "the way you shared a photo with someone back then is that you put it in someones hands," "sometime you collected your favorites in these physical books." Check it out below and reminisce on the good 'ole film days:
The New York Times published an article on the future of camera manufacturers, saying that only Canon, Nikon and Sony are likely to survive in the future, according to Credit Suisse imaging analyst Yu Yoshida. He says "Only those who have a strong brand and are competitive on price will last – and only Canon, Nikon and Sony fulfill that criteria." Hmmm, who do you think will still be around in say 50 years? (via NR)

This is fun, photographers Cambria Grace and Caroline O'Donnell teamed up with event planner, Lauren Wells, put together a 61st anniversary photo shoot inspired by the Pixar movie 'Up' for an elderly couple named Dorothy and Donald Litz. The photos include everything from the trademark balloons to suitcases and everything in between. It just shows you how creative you can get with an engagement shoot or really any other photoshoot for that matter. Check out the photo set here and remember to always think outside the box! (via EG)
The folks over at CLICKitty Cat shared a new hand-drawn photography flowchart that's a good laugh. It starts with getting a camera all the way to taking the actual picture. It puts you through the entire thought process of whether or not it's worth taking the photo in the end. The flowchart comments about if it's a picture of your cat or food then you should immediately start over. It's just something funny to print out and hang on the fridge or keep in the bag.  (via PP)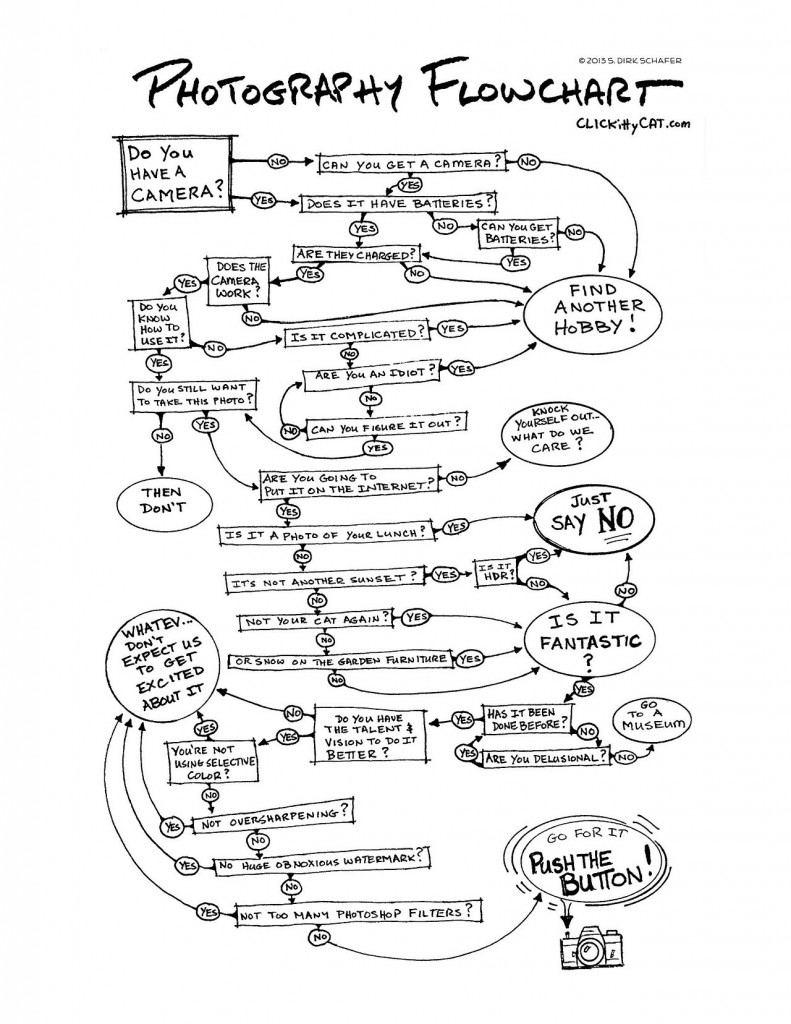 And finally, here's the GoPro video that Jared was talking about during RAWtalk where someone flew their GoPro-mounted drone up next to a batch of fireworks. Really interesting to see the POV of the fireworks for once…What do you think? Not sure if I would risk my GoPro and drone on something like this…