What happens in VEGAS ends up on RAWtalk Episode #069
Right Click Here and hit save as to download this week's episode.
Welcome to the first ever RAWtalk from the road in Las Vegas. Unlike the ad "what happens in Vegas stays in Vegas" what happens in Vegas actually ends up on RAWtalk.
First off why were we in Vegas in the first place? I got asked to speak at an event for a company called ClickBank. I was on the panel to help answer as many questions as possible to help people make it online.
The second reason I was there was to attend the AVN's. If you're not sure what that is, make sure the kids are not around when you conduct your search.
Now onto this weeks RAWtalk. I flew Stephen out to join me to not only do RAWtalk but make some fun content while there.
The setup was pretty similar to what we have at home except we did not have the poker table or any extra lights. So when you are watching the show you will notice that the lighting shifts and changes as the sun goes down. All and all we were very pleased with how everything came out especially for our first RAWtalk on the road.
A BIG thank you to this weeks RAWtalk Sponsor Rode Microphones!!!!!
Here's all of Stephen's photo news this week–any favorites?
Canon has updated the firmware for the 1D-X to 2.0.3. Some key update features include initial AF point selection and 61 point auto selection AF syncronization, AF point switching according to camera orientation, improved low-light performance, expanded minimum shutter speed in auto ISO mode and more. The free firmware update can be found on Canon's official website here.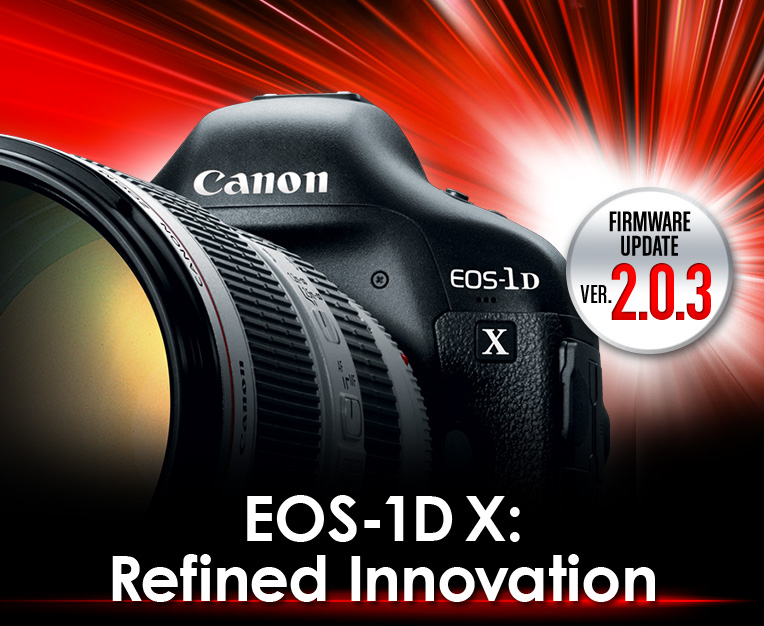 Meanwhile, after just announcing their new CFast 2.0 card that writes at a whopping 3,333x last week, Lexar has announced a new CF card that is the industry's first memory card to be offered in 512GB capacity; woah. The new 800x Compact Flash card comes in either 256 or 512GB varieties with a minimum guaranteed write speed of 20mb/s. The large capacity card will be available the first quarter of 2014 at a price tag of $1800 with the 256GB card coming in at $785. As a side note, Lexar has also announced a 256 GB 1066x write-speed card as well. Will you be picking one of these up? (via Weeder)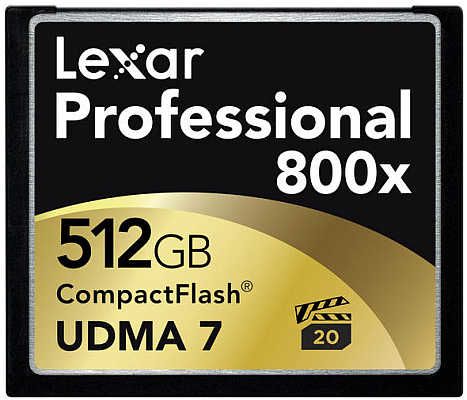 Next up, a new Kickstarter campaign for a pair of mobile lenses that attach to your smartphone called 'Moment' started up last week and already reached its goal within a few days of launching. The campaign has already reached $227,000 at the time of writing this article with the goal of only $50,000 and they still have about three weeks to go; crazy. The people behind the project are saying they're the highest quality lenses currently offered for smartphones. Do you believe them? A donation of $49 gets you one 'Moment' lens (wide or tele) with $99 getting you the full two-lens bundle. Check out the promotional video below and head to their Kickstarter page to pitch in.
Wow, some incredible photos of a volcanic eruption in Chile with a lightning storm in the middle of it surfaced online. These are some of the most amazing landscape photos I've ever seen–features clouds of ash, lava, lightning, mountains, once-in-a-liftetime kind of photos. The volcanic eruption took place back in June of 2011, which photographer Francisco Negroni captured with his Nikon D300. Head here to see the complete photo set; what do you think? (via MMM)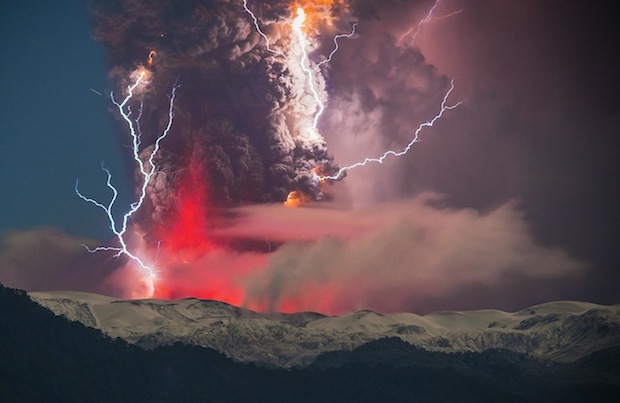 Photo: Francisco Negroni
Sony is rumored to be working on a full-frame camera that only shoots black-and-white images. It' looks like it's going to basically be a direct competitor to Leica's M Monochrome. It's under development now according to popular rumor site Sonyalpharumors and is said to launch within a year. Some benefits of a b&w-only sensor are greater sharpness, cleaner higher ISO results and increased dynamic range. Is this something that's appealing to you?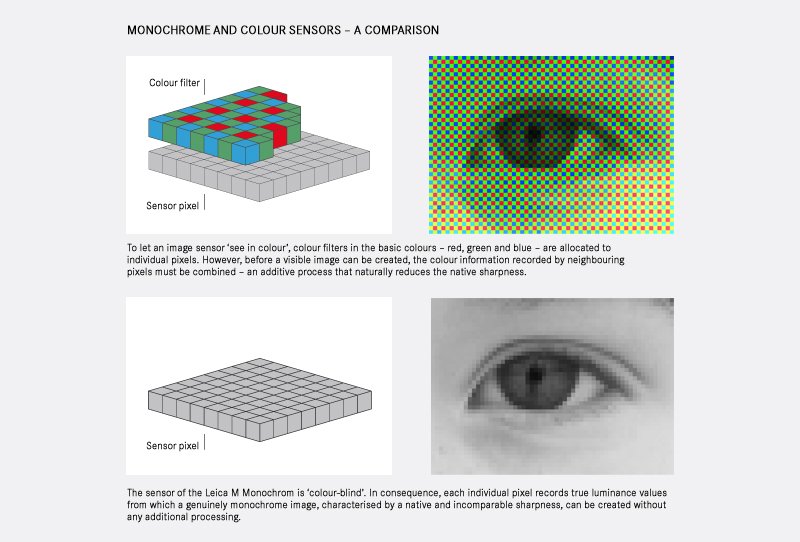 Hasselblad has revealed a limited edition Lunar camera which is limited to only 200 models and weighs in at a steep price tag of $10,000; ouch. The limited edition camera will be released at the end of this month to coincide with the chinese new year which is also known as the lunar new year–I see what you did there Hassy. Here's an excerpt from the press release which can be found in full here:
"The Hasselblad Lunar Limited Edition, bristling with latest capture technology and crafted in lightweight titanium, boasts a sumptuous, unique red Tuscan leather grip; a black leather shoulder strap accented with red stitching and an exclusive PVD matte gold-treated top plate."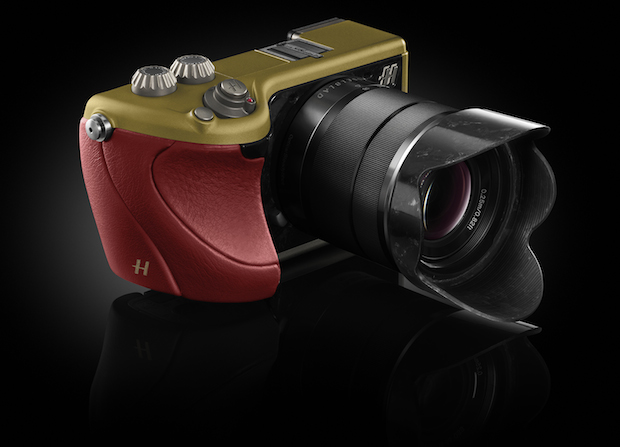 Sigma announced their new 50mm f1.4 DG HSM lens. The new lens has 13 elements in 8 groups compared to it's predecessor with 8 elements in 6 groups. The price and release date have not yet been announced yet. Sigma is saying this lens is the sharpest in it's class which is a bold statement. Additional details can be found over at PhotoRumors. How much do you think this piece of glass will run?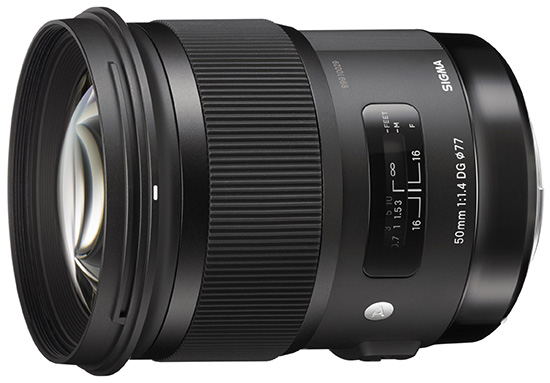 Some really cool photographs from a team aboard a trapped Antarctic ice breaker popped up online this week. Dr. Andrew Peacock, the photographer behind these breathtaking photos, documented the entire journey and incident. The ship got stuck in Antarctic waters on Christmas Eve after strong winds had pushed packed ice so tight around the ship that she wouldn't even budge. The team of 74 people had to be rescued via helicopter, thank God. Check out the vibrant photos by clicking one of them below; really cool stuff. (via NG)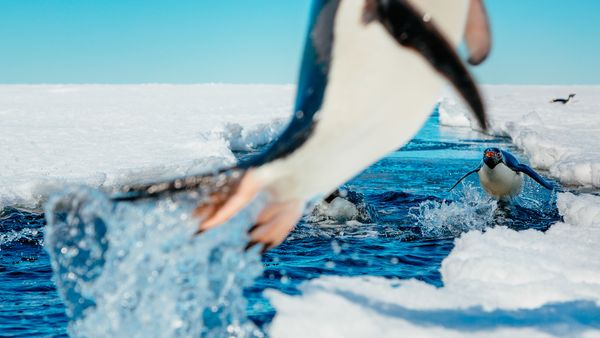 My favorite news piece this week: Photographer Chino Otsuka used her camera to photograph self portraits which she then used to transport herself back in time in a new photo series called "Imagine Finding Me" where she placed herself in older images of herself, with a very realistic outcome. Chino says "The digital process becomes a tool, almost like a time machine, as I'm embarking on the journey to where I once belonged and at the same time becoming a tourist in my own history." Check out the unique set of images by clicking one of the timeless photos below. I wish I was this good at Photoshop… (via FS)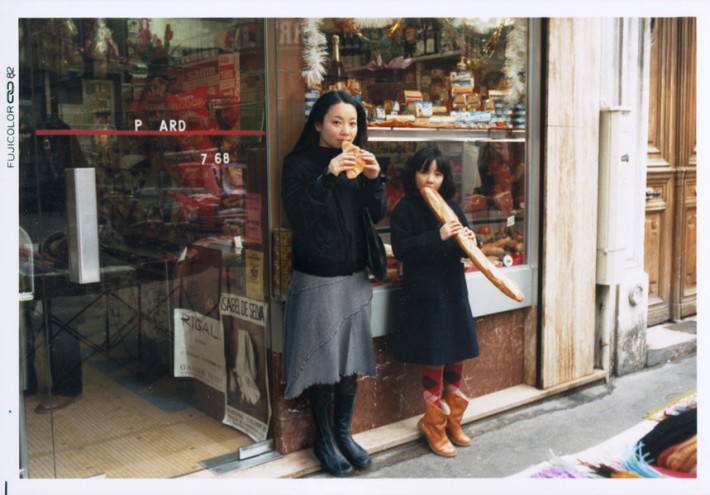 Photo: Chino Otsuka