A Vegas Recap, A Ranty McRanterson, 2X Wheel of FRO and Flying Solo: RAWtalk #070
Right Click Here and hit save as to download this weeks RAWtalk as an MP3.
This week we dive into a little bit of a recap about our Vegas Vacation which included meeting the one and only Ron Jeremy. Along with a discussion about Stephen's fun flight home with only a half a seat, ha.
Since we did a little bit of flying I had to RANT just a little bit about the boarding procedure from US AIR. The process makes no sense and really shows how well Southwest Airlines does the boarding procedure.
One of the issues we face as photographers is asking for the sale. How much should we charge and if the client doesn't accept but offers less do you take it? I give a little insight into an upcoming photo shoot at the negotiating behind it.
I can't forget that we have TWO NEW items for the Wheel of FRO and 2X the spins this week.
We have Photo News, Flying Solo and much more on this weeks RAWtalk Episode #070.
Here's all of Stephen's photo news for the week:
First up, Adobe has updated Photoshop with a few major new features including "Perspective Warp" and "Linked Smart Objects". Perspective Warp lets you change the perspective (obviously) of the image so basically you place grids on different planes of the image which then creates a 3D-like photo that you can skew and warp; it's something that will really help you out when compositing. You can also use the tool to change wide shots into telephoto shots and visa versa or change the vantage point entirely. Regarding Linked Smart Objects, this new feature allows you to change a smart object in one document and have it instantly change in every document the object is currently found in, something that's great for graphic designers and anyone else that heavily uses smart objects. Minor improvements in the update include a performance boost for sharpening, 3D-printing capability and more. For those wondering, The update is free to all Creative Cloud members. Check out a video demonstrating the major updates below and head over to the Adobe blog for more details.
Some amazing 1860s-style tintype portraits of movie stars were taken at Sundance by photographer Victoria Will recently. The stars that decided to get the photo taken include Bill Hader, Kristen Stewart, Elle Fanning, Phillip Seymour Hoffman and more. They're really interesting honest images taken in a digital world, something different for once. Check out the full gallery by clicking Hader's image below: (via Esquire)
Photo Credit: Victoria Will
Meanwhile, a new project in San Francisco and New York called #noshittyphotos aims to kill crappy tourist Instagram photos–FINALLY! The group behind the project, Art director Mimi Chan and copywriter Utsavi Jhaveri, went to each major tourist area in said cities and walked around until they found what they believe is the best angle, which they then spray-painted two feet on the ground that read "Place Feet, Point And Click"–their hope is that tourists will follow the stencils and finally take a decent shot. Some places they covered include Times Square, the Golden Gate Bridge and more. The only downfall? Apparently a number of stencils have already been covered over by anti-graffiti squads in New York…Also, when searching through Instagram using the hashtag, it seems that more tourists seem to be taking photos of the actual stencils than the sites itself…Check out the promotional video they made for the campaign below–vandalism or civil duty? (via PSFK)
Overland Park, a city in Kansas, is under fire this week when they announced that professional photographers are now required to purchase permits if they want to shoot in any of the city's public parks. Supposedly many photographers around the area use the park for senior portraits, engagement shoots, etc–much like other photographers and their local parks around the U.S. According to Overland's Director of Park Services, Greg Ruther, the ordinance does not apply to "amateurs," but who knows how park rangers will be able to tell the difference…No word on how much permits will cost just yet, but the rule went into effect on Jan. 14. Watch a local news story about the new rule below; would you be upset if this was about your local park? (via fox4kc)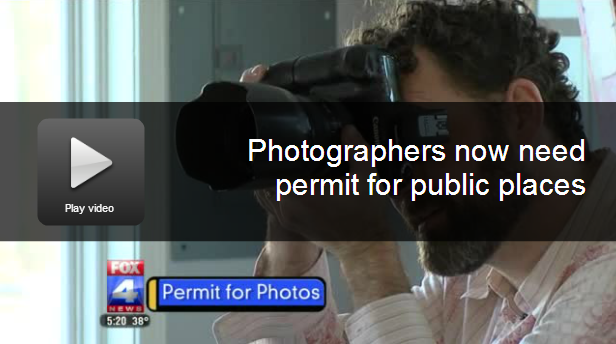 Next up, this has been known to be coming for quite some time but it officially leaked on Adobe's site for a hot minute so I figured I'd bring it up. Lightroom for iPad accidently appeared on Adobe's official site, which had a price tag of $99 a year–kind of a lot, right? One interesting tidbit is that the app was labeled as "lightroom for mobile" so it is possible that it could hit Android tablets too…if you missed it a few months back, Adobe's product manager, Tom Hogarty, showcased the early alpha version of Lightroom for iPad, which you can view below. Head on over to 9to5mac for some screenshots of the screwup and some more details. Would you purchase it for that price? (via 9to5mac)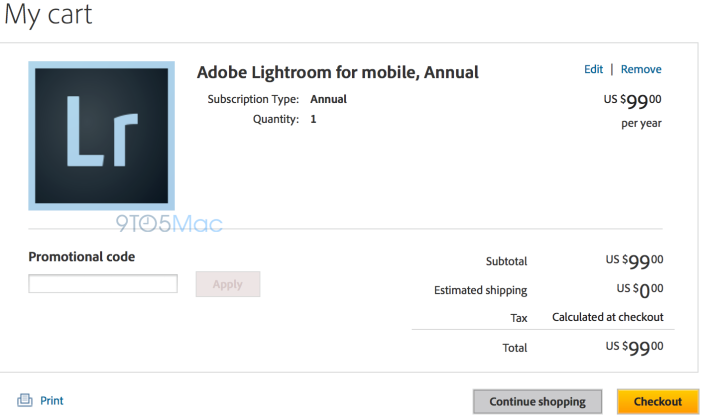 Fujifilm is teasing a new x-series camera called the X-T1. Fuji Rumors reports that the new camera will sport a 16-megapixel X-Trans sensor II, max ISO sensitivity of 51,200, 8fps continuous shooting with AF tracking, built-in WiFi, a weather-sealed magnesium body and a price tag of about $1,300 when it arrives in stores mid-February. Product photos of it also leaked online which you can view below. It's set to be announced and revealed on Jan. 28 so there should be an official announcement about it any day now… (via FR)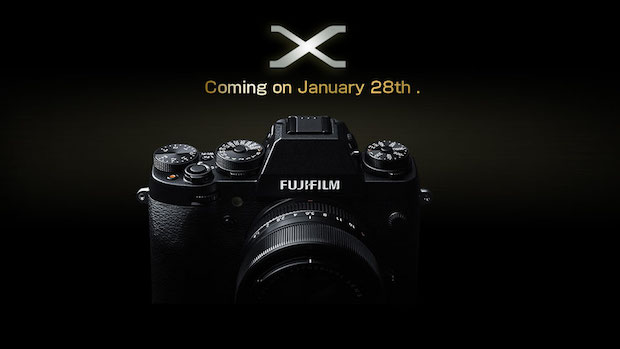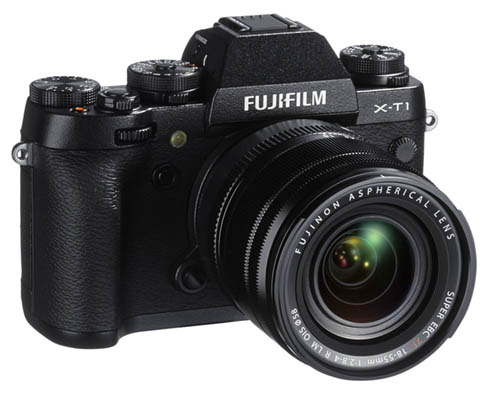 One of my favorites pieces this week: a new extremely creative music video by Hungarian singer Boggie features an anti-Photoshop theme where the singer gets retouched in "real time" as she sings, well–sort of. She goes from a normal no make up girl to a barbie doll-like diva. It's pretty obvious that it wasn't actually being photoshopped though, more like a simulation or compositing a better lit shot with a done-up Boggie with hair and makeup–the works. It may not be the real thing, but the message is well received. Watch it below: (via SLR Lounge)
The independent JPG group has released an all new version 9.1 of the format that features some awesome new upgrades. The new version of the software library now supports 12-bit color depth vs the standard 8-bit we have now. It also features new compression options including lossless compression (JPG is finally stepping it's game up!). Now, who knows how long until various software and hardware will actually support this, or browsers for the most part, but it's something definitely to look forward to. Check out the full press release here. I'm sure Ken Rockwell will love this… (via PP)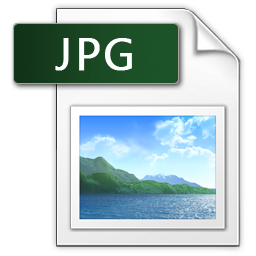 Introducing the 25 most popular passwords of 2013, turns out a couple of them are photography related terms including "adobe123", "photoshop" and "shadow". The rest are your usual numerical combinations or keyboard combos like "1234" or "qwerty". Check out the full list over at Gizmodo.
Yet another amazing photo story about a photographer getting recognized on Flickr: Photographer Joel Robison went from an everyday photographer taking pictures of Coke bottles to actually working for the company after submitting some of his photos to the corporate giant. The photographer was well known on Flickr, so Coca-Cola wanted him to take their Flickr page and help it grow by posting his photos on there. Then, in 2013, they offered him a role on the FIFA World Cup Trophy Tour, which is a worldwide tour, led by Coca-Cola and FIFA, taking the FIFA World Cup Trophy on a world tour of 90 countries! They offered him the role of head photographer and the voice of their social media. Wow, talk about hitting the jackpot! Read the full story over on Flickr's blog and check out a video about his story below:
And finally, Ron Jeremy covering Miley Cyrus' "Wrecking Ball"…