Matisyahu LIVE in my LOFT: RAWtalk Photography Episode #078
Right Click Here and hit save as to download this weeks RAWtalk Podcast and hear the first single off of Matisyahu's Album.
PHOTO NEWS PREVIEW

This week I have Matisyahu LIVE from the Loft around the poker table for a very intimate interview. We also have the first single off of Matisyahu's latest Album. The track is called "Watch the Walls Melt Down" and you will only be able to hear it on the Audio portion of the podcast at the very end of the episode.
The interview starts around the 45 min mark.
I am sure you are wondering how this interview came about. A few years ago I contacted Matisayhu's manger to ask for all access to spend the day taking photos. I offered up a simple trade, online usage of images in exchange for the access I needed to get the photos I had envisioned. I did not ask for money on that shoot, I simply wanted to show what I could do and knew it could lead to getting paid in the future, and it did.
Matis was very open and candid in this interview. It's not often we get to hear what it's like to have the cameras pointed at you while you are on stage but Matis let us know. What I love about this interview is we talked about everything from the music industry to why he shaved. I really appreciate him taking the time to join me live in the loft for this interview.
Kicking off this weeks show Stephen and I talk about shooting from the pit during the Arcade Fire Show. You know that three song rule we are always talking about, well we got screwed out of that on this one. I attempted to hand hold a 200-400 in the pit and give you some thoughts on wether or not I will do that again.
We dove into a ton of photo news stories and we ended with the spinning of the Wheel of Fro once again!!!
A big thank you goes out to RODE Microphones for their continued support of FroKnowsPhoto and RAWtalk. Be sure to check out the killer contest they are running at RodeMic.com .
For more on Matisyahu please check out http://matisyahuworld.com/
Here's all of Stephen's Photo News this week:
Behind Annie Leibovitz's 'Game of Thrones' Photo Shoot
For those 'Game of Thrones' fans: a new behind-the-scenes video showcasing Annie Leibovitz's photo shoot with the cast for Vanity Fair is now online. As far as gear goes, from what I can tell in the video, she had 46″ Photek Softlighters with Profoto lights and was shooting with a Hasselblad H series medium format camera with the 50-110mm lens and a Phase back. Check it out below, along with the final cover: (via SLRL)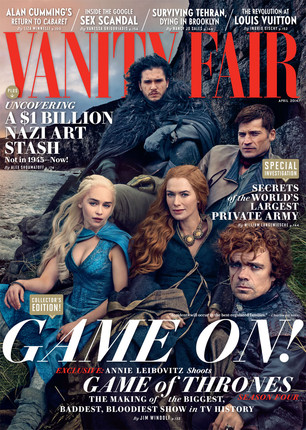 Cover courtesy of Vanity Fair
Photojournalist Opens Up About Receiving Humanitarian Award
One of my favorite stories this week, a photojournalist was given the Humanitarian Award for choosing to help out a non-breathing baby rather than photograph the scene. Back in February, Miami Herald photojournalist, Al Diaz, saw a woman stopped outside her SUV on Florida State Road 836, and helped her flag down a police officer to aid the baby (which was her nephew) who had stopped breathing because of tracheal cysts. Now once the scene was clear and everything was under control, he did kick into photojournalist mode and picked up his camera. NPPA president Mark Dolan had this to say about the events and why Diaz was given the Humanitarian Award:
"I think Al's actions exemplify the ethical and humanitarian stand that NPPA has taken over the years. It's important for all photojournalists to remember that you don't have to lay down your humanity when you pick up a camera. Al did just that, he put the welfare of the child first and made sure he did all that he could do, and it wasn't until he realized that things were well in other people's sure hands that he took up his camera and began making images. And they were incredible images at that."
Check out an interview with him where he recaps the scene below. And remember, we're all human, do the right thing… (via Think Tank)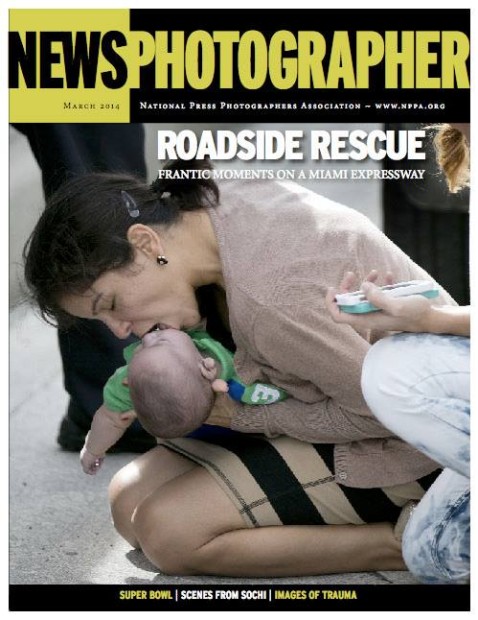 Cover courtesy of NPPA
Calumet Shuts Down It's Doors, Files For Bankruptcy
Popular camera store chain, Calumet Photographic, has filed for Chapter 7 Bankruptcy without even warning their employees. Here's what they had to say about the closing via their Facebook page:
"After 75 years of business it is with a heavy heart that we announce our immediate closing in the United States (our European stores will continue). It has been a joy to share our passion for photography with you all of these years. We'll miss each other and we'll miss all of our customers. Thank you for everything."
The court papers show that Calumet is declaring less than $50K in assets and between $1M and $10M in liabilities. Now, according to a Calumet employee who talked to Petapixel, management was notified of this decision the night before, and were told not to open for work the next day. Employees are still waiting to hear when or if they will be allowed to go back to the store and collect personal belongings from their desk. Now, the company is exploring opportunities to reopen select locations to keep serving their customers and will notify the public via their Facebook page if anything happens. Ouch, another photo giant taken down…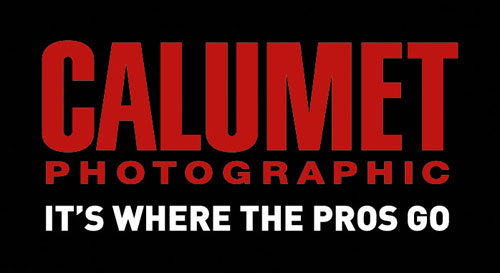 A Photographer's Photo Shoot with Vladimir Putin
Photographer Platon explains how he captured the haunting image of Vladimir Putin for the cover of Time Magazine in a new behind-the-scenes video. He says he was only an INCH away from his face and how he could even feel his breathing and everything. He describes how he was sent to Moscow and lead into the building with ten or so body guards, armed and all. The best part? They simply talked about The Beatles. Check it out below; what would you say to make Putin open up if you only had a few minutes? (via CNN)
Hungary Issues Law Nearly Banning Street Photography
A new civil code in Hungary makes it illegal to take photographs without obtaining permission from everybody in the photos, making street photographers' and photojournalists' jobs much much harder. The new law expands current regulations that prohibited the publication of images without consent. Supposedly in Hungary, reporters already have to blur out police men's faces when they take their picture, and now it's even worse! So now it looks like anyone can sue if you take their picture without permission. The question is, do you shoot first and ask permission or vice versa? Hmm… (via The Guardian)
A Cancer Patient's Touching Photo Shoot
South African portrait photographer, Albert Bredenhann, photographed a woman named Gerdi McKenna who is suffering from breast cancer along with her cancer-free friends. The kicker? Her friends all shaved their heads for the shoot, without Gerdi even knowing. Once shaved, all of the hair was then donated to CANSA (Cancer Association of South Africa). There's a beautiful behind-the-scenes video of the whole thing; very touching. It shows her reaction to seeing her friends for the first time after shaving their heads which will instantly make you tear up. Here's what the photographer had to say about the whole experience via Petapixel:
"It was an honour as photographer to capture these memories forever. I never thought being a photographer could be so satisfying and rewarding. As portrait photographers, we should always remember that we are working with people, feelings and emotions."
Check out the video below along with the full gallery of images from the shoot over at Petapixel.
Face Cartography Set-Up Takes 900 Megapixel Portraits
Swiss photographer, Daniel Boschung, has created an automated portrait machine composed of an industrial-strength robotic arm, custom software, a Canon 5D Mark II and a 180mm macro lens converted into a telecentrical lens, which takes 900 megapixel high detailed portraits! Crazy, right? It was made to map out "Face Cartography," with every portrait consisting of around 600 shots. The subject has to remain still for 30 minutes while the machine does its thing, which is not easy for us humans to do. There's a gallery on his site that allows you to zoom in on every detail of the photographs; it's remarkable how much detail there is! There's also a video of the machine in action which you can view below. Wish I had one of these things in my basement… (via ISO 1200)
Flying with Superman
This is awesome, the people over at Corridor Digital released a point of view GoPro video of what it would look like if Superman strapped on the portable camera while flying! Obviously the POV footage wasn't actually shot by a guy flying around, it was taken using a GoPro Hero 3 and a DJI Phantom II quadcopter. They posted a whole behind-the-scenes video too, revealing how they did it as well; really interesting stuff. Watch below:
Flickr To Receive Small Website Overhaul
Website Re/code is reporting that Yahoo! is getting ready to redesign Flickr yet again. The update is said to be coming "within the next few weeks." However, this will not be a major overhaul this time around, but the goal for this update is to simplify and unify the mobile and web browser Flickr experiences. A few changes include the removing of the annoying purple Yahoo! toolbar at the top (finally!) and the removing of most of the text and buttons from the screen for a better user experience. No official word from Yahoo! just yet…