I Googled Nude Yoga: FroKnowsPhoto RAWtalk Episode #079 Photography
Right Click Here to Download this weeks RAWtalk Episode #079
It is true, I Google Nude Yoga not to participate but to see if there was information about it online. And boy oh boy was there but there was one major problem, the photos are terrible. Maybe my next project should be to photograph some nude yoga and to keep it fair I would photograph men and woman.
This weeks show had a bunch of different topics that we talked about before jumping into the Photo News with Stephen. I shared my experience going and photographing the Philadelphia Flyers. From getting the pass to being told what location I was going to shoot at for the game.
Stephen Sutter made his way back to the loft after driving for 18 hours straight. His road trip was supposed to take him to Massachusetts but ended up somewhere NOT EVEN CLOSE. Be sure to listen to see where in the world was Stephen SUTTER!!!
If you are in Chicago I will be going to the Phillies Cubs game on Saturday afternoon. It is a 1:20pm CST start and I will be sitting in the bleachers. I would love for you guys to come on out and join me wherever we decide to sit in the bleachers.
It seemed like a light photo news week with not to many major stories but Stephen found the good ones to share with you guys.
Finally there were some very killer Flying Solo Questions that took our conversation down many many paths.
What I love about RAWtalk is the fact that we have a lot of fun making it. My goal all along has been to not create a gear centric boring photography podcast like the majority that are out there. Sure I sing and interrupt Stephen from time to time, but that's what makes it fun. What I can tell you though is that we make sure to always bring the show back around to photography and learning. The flying solo questions trigger so much information, that is why I continue to bring them to you every couple weeks
Thank you guys for your continued support!!! A big thank you to AllensCamera.com, RODE Microphones, Squarespace.com/fro and ATOMOS. We LOVE our Atomos, it makes recording so much easier and better quality on our main angle.
Here's all of Stephen's photo news stories in detail:

Panasonic Fires At GoPro with New Action Camera
Panasonic has announced their own GoPro-like action cam called the HX-A500. It's a lightweight wearable camera that shoots 4K footage at 30fps! Now, it has a lens that's tethered that can go around your ear for a true POV shot that hooks up to a 1.5-inch LCD screen. It's also waterproof up to 10 feet and WiFi-enabled, so no additional housing needed. It also does 1080P at 60fps, 720P at 120fps and 480P at 240fps, woah. The new camera will be available in the UK first in May for around £380 (about $630 USD) and should hit the US around July (in which it better have cheaper prices that compete with GoPro!). By then I'm sure the GoPro Hero 4 will be out and blow this thing out of the water…We'll see…Head over to DPreview to check out the full press release and watch the promo video below:
Canon Releases Stunning "What Do You See" Promo Video
Canon Australia released a new promotional video which is made up entirely of reflections found in people's eyes and it's quite stunning. Entitled "What Do You See", it's an extremely powerful video which you can view below. What do you think? (via TDP)
Canon Announces New Industrial Camera with a Nikon F Mount
Speaking of Canon, they announced a new industrial camera that features a Nikon F mount, NOT a Canon mount. Weird right? Well, not really. It's called the M15P-CL which is an industrial camera meaning it's meant to be used with the Camera Link system, AKA most often used for security systems and quality control purposes. With Canon just getting their feet wet in this market, they apparently put the Nikon F mount on there so most companies would quickly jump ship and switch over to the new body since Nikon is still the most common mounting system. So basically instead of getting new Canon glass (which isn't cheap), consumers can simply just switch systems. As far as specs go, the system features a 15MP high dynamic range monochrome sensor. Check out a photo of the black box below; do you think this is a smart move on their part? (via Canon Rumors)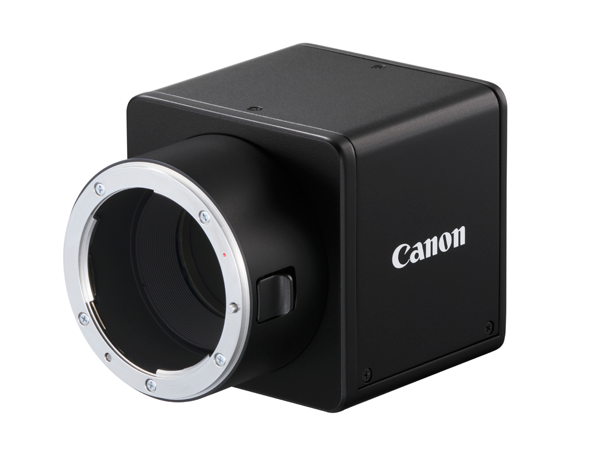 Former Garbage Man Showcases Massive WWI Photograph Collection
A former garbage man (or dustman as they call 'em over in the UK) named Bob Smethurst has saved over 5000 World War I photographs from various landfills over the course of 36 years on the job; wow. As far as when he collected a majority of them, he says he found most during the 70's ad 80's, when many of the veterans were just passing away. He has such a great collection now which even features handwritten letters too! Click the image below to check out a sample gallery via The Daily Mail; good to know that history is safe with this man.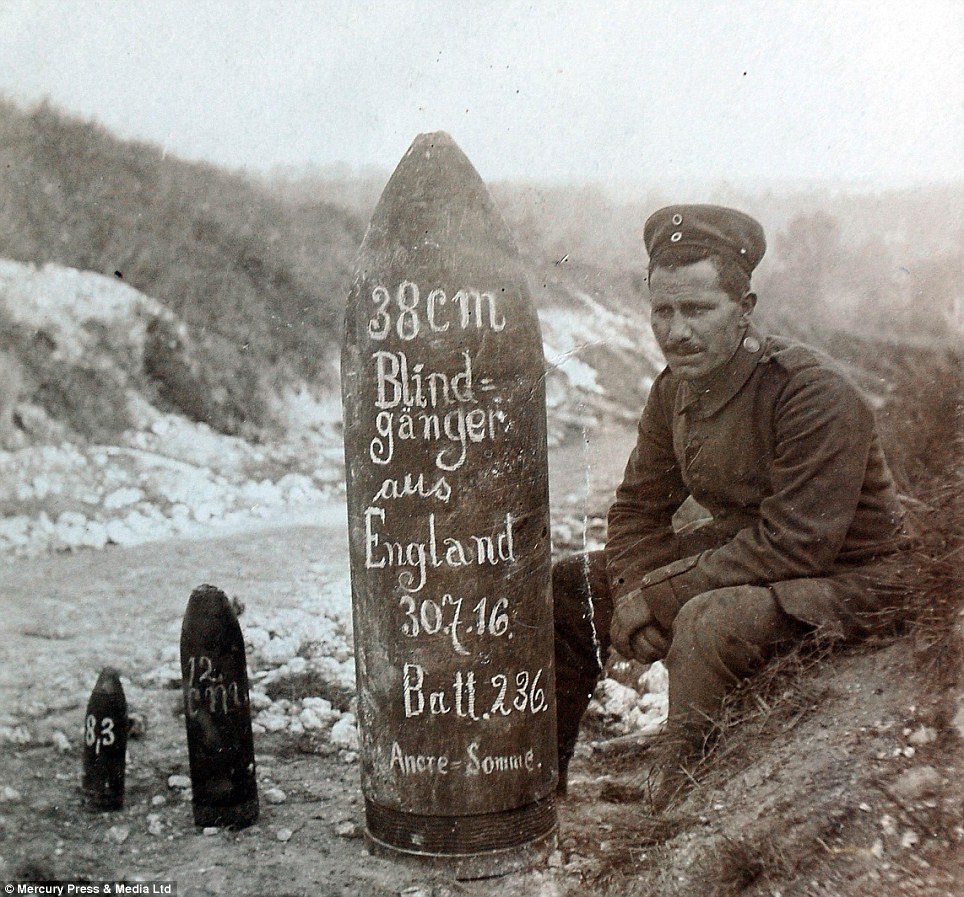 Photo courtesy of Mercury Press & Media Ltd
Man Finds Two Forgotten Images from Lincoln's Funeral Procession
Meanwhile, a Maryland man may have found two lost or forgotten photos of President Lincoln's funeral procession. Now, what's thought to be the actual hearse is just a giant black smeared object because of the long exposure time, which you can view below. Here's why experts believe it's from the former president's funeral procession: a retired federal government accountant named Paul Taylor believes the scene is on Broadway, outside New York's historic Grace Church. Now, it appears that the photographs were taken from an upper window of the studio of famed Civil War photographer, Mathew Brady, which was across the street from that very church, and they were taken on Tuesday, April 25, 1865, 11 days after Lincoln was shot at Ford's Theatre in Washington. So if these are indeed photographs from that very event, these are incredibly rare images and a piece of history to say the least. (via Washington Post)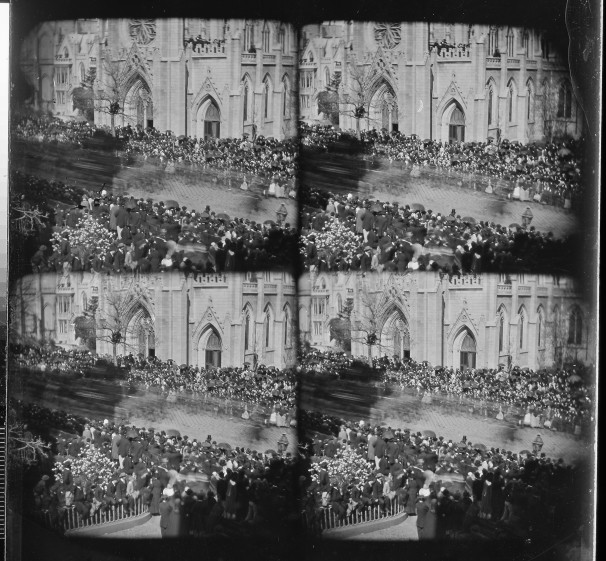 NASA Releases Clearest Image of Milky Way Ever Made
NASA is in the news again this week after releasing the clearest infrared 360-degree panorama of the Milky Way ever made which weighs in at 20 gigapixels! The crazy part is that it took them ten years to shoot! The image was was shot on the Spitzer Space Telescope and made up of two million infrared images; wow. Fun fact: If they actually printed this thing out, they would need a billboard as big as the Rose Bowl Stadium to display it. Check it out below though with the full-resolution version here. They also released a whole behind-the-scenes video explaining the image in detail as well: (via Digg)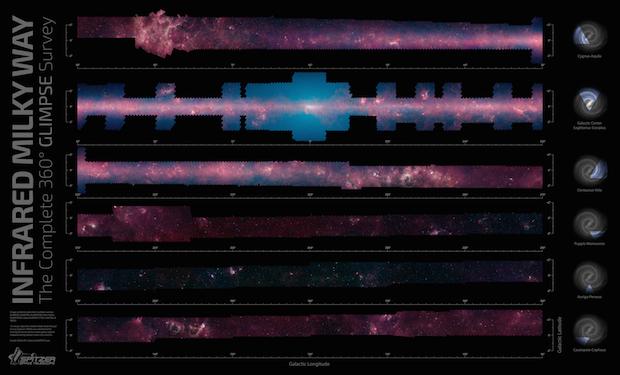 Blackmagic Cinema Camera Bursts Into Flames
A Blackmagic Cinema Camera supposedly burst into flames during a video shoot. While filming a Kickstarter campaign, producer Forest Gibson says the camera was spewing smoke everywhere. He originally thought it was the battery that exploded, but after talking to the battery manufacturer, he realized it wasn't since the battery was cool to the touch when he removed it right after the incident. However, when he went to get the Sandisk SSD drive out, it was completely fried, losing all footage lost with the camera beyond gone. Now this is one of very few reports of this ever happening in a Blackmagic camera so I wouldn't assume it's going to happen to yours. Blackmagic responded to the incident with the following statement:
"There have been a small number of isolated incidents where it has been reported the battery had exploded. This is not a common occurrence, and we would like to gather as much information about the situation as possible to ensure that it does not become common. We do apologize for the issue you've encountered and would like to assist in getting an RMA set up to sort this out. Do let me know if you have any additional questions."
There's video of the aftermath which you can view below, featuring the actual Sandisk drive along with the smoking camera. Scary stuff… (via Planet5D)
Ummm my BM 2.5k camera just burst into flames filling my apartment with smoke… @Blackmagic_News help?

— Forest Gibson (@forestgibson) March 15, 2014
Anti-Piracy Group Uses Stolen Image in Anti-Piracy Ad
Well this is ironic: an anti-piracy group is being accused of stealing a photo they used in an anti-piracy ad. Hmmm, something about that statement doesn't seem right…The anti-piracy group, The Business Software Alliance, had a Facebook ad asking people to turn in unlicensed software users in which they used a stolen photo for the ad itself, contradicting their entire mission statement. They used an image of a pot of gold St. Patrick's Day cake with the tagline, "Your pot of gold is right here baby. Report unlicensed software and GET PAID." Well, it turns out the image was by Cakecentral user, Bethasd, who is now asking for both licensing fees and damages for unauthorized use–I don't blame her. The BSA removed the image immediately and posted a statement owning up to the wrongdoing which you can view below along with the original post: (via BB)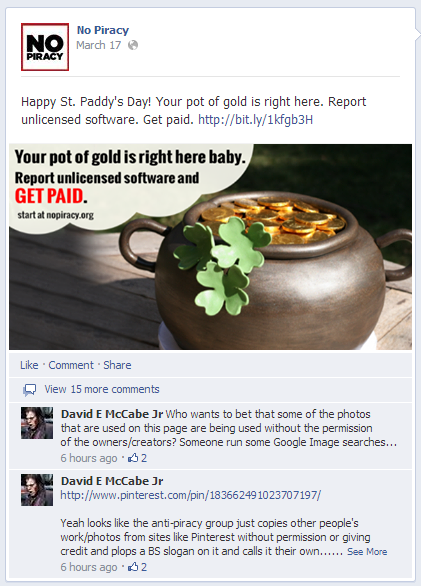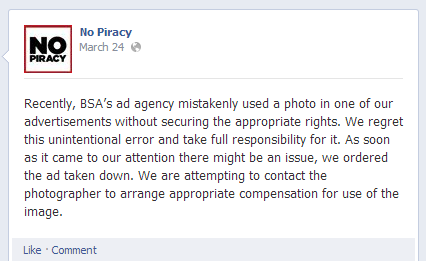 This Tiny Camera Can Fit Inside Your Arteries
GREAT SCOTT! A new 1.5mm circular camera is so tiny that it can fit inside your arteries with some help from a catheter. The crazy part? The near-microscopic camera shoots at 60fps in real time, capable of capturing 3D and HD footage. Mind-blown. The scientist behind it would like to eventually see this small device embedded on the blades of surgical scalpels too, giving the surgeon an extremely detailed look at where they currently are and where they need to be with the tip of the blade. Check it out below: (via Wired)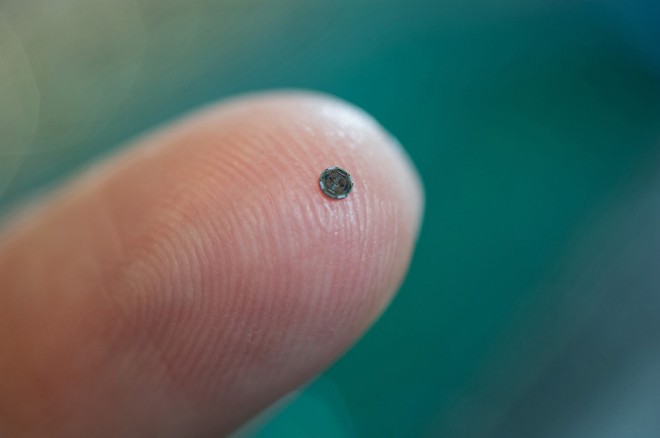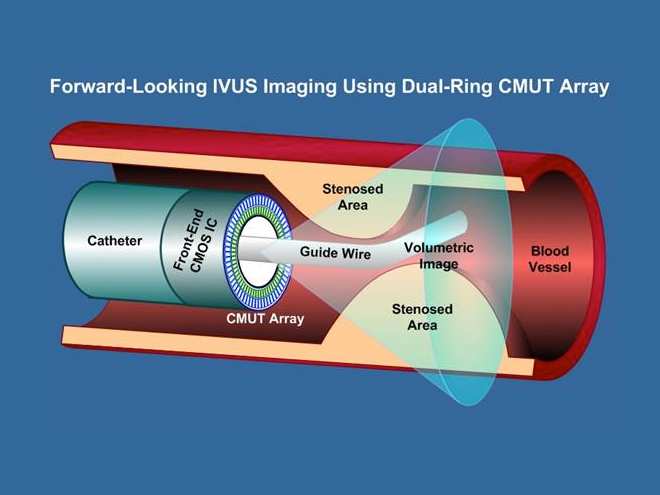 Image courtesy of Rob Felt via Wired
Vogue's Massive Photoshop FAIL!
I'm sure everyone has seen this by now, Vogue had a pretty big Photoshop fail in a new spread that features Kanye West, Kim Kardashian and their child, North West. It showcases Kanye taking a photo of Kim and their baby via an iPad in front of a mirror. Some of the fails to point out in the spead include how the angle on the iPad photo is completely not realistic. Also, Kanye's reflection in the mirror is missing, essentially turning him into a vampire. There's a ton more wrong but i'll leave that up to you guys to figure out: (via Gizmodo)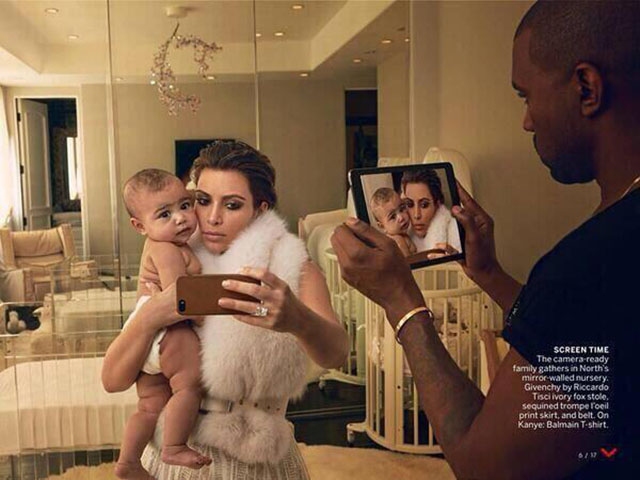 Film Crew Films Music Video with "Little Planet" Effect
And finally, a film crew used a copter and eight GoPros to film a music video with an amazing "little planet" effect. The crew even released a behind-the-scenes video to show how they set up their custom rig for the shots. Find out how they did it below: (via Gizmodo)