How To Get 30,000 YouTube Subscribers in 8 Months: RAWtalk Photography #080
Right Click Here and hit save as to download this weeks episode as an MP3.
Photo News Preview

The VIDEO portion as always will be posted on Tuesday.
It's one thing for me to tell you that "ANYONE" can grow a following on YouTube but it's another thing to see someone else actually do it. On this weeks show I have on Matt Beck who has started a YouTube channel dedicated to cutting hair. Yes you heard that right, his channel is called Free Salon Education and he posts four to five videos a week. You would think that he has a photography or video background but he does not. He knew nothing about photography a few months ago when a friend told him to check out my channel. You are going to hear how Matt followed the methods I talk about time and time again to start building his YouTube following.
Matt dropped me a few e mails a while back with some samples of his videos. I decided to give him a call to drop some pointers that he actually took and used in future videos. Matt had a few more questions so I asked if he would like to come onto RAWtalk to ask his questions and tell his stories.
So if you think that it can't be done and you need to know everything about filming a video you are wrong. Matt is not a photographer, he is a hair stylist and business owner who decided he wanted more, and now he has more. If you are looking to get motivated this episode is going to do it.
Before we jumped into Stephens Photo News I came clean about the April Fools Joke. Yes, the video about Nikon doing away with RAW in future cameras was a complete fabrication on my part. Some people fell for it others were not sure and some of you knew it right off the bat. It is always interesting to see peoples reactions.
I had two pieces for Gear of the Week this time around including the DJI Phantom 2 Vision and an APC Battery Backup for my computer.
This weeks Episode is brought to you by RODE microphones. Be sure to check out MyRodeReel.com to enter for your chance to win up to $70,000 in PRIZES!!!!!
Here's all of Stephen's photo news stories in detail:
Lenstag's First Successful Stolen Lens Recovered
First up, Lenstag has had its first successful case of a stolen lens being returned to its rightful owner! Proof indeed that this concept does actually work. Here's the story: photographer Siyad Ma was reunited with his Tamron 24-70mm f2.8 lens after his camera bag was stolen nearly seven weeks ago. The thief sold the lens that was in the bag via Craigslist to a photographer named Philip Martin who paid $1,000 for it. Martin then went to run the lens through the Lenstag database where he discovered it was stolen. The crazy part? He then reached out to Trevor Sehrer–founder of Lenstag–and offered it back to the original photographer for free! Hopefully good karma comes back to this kid, he definitely did the right thing. (via PP)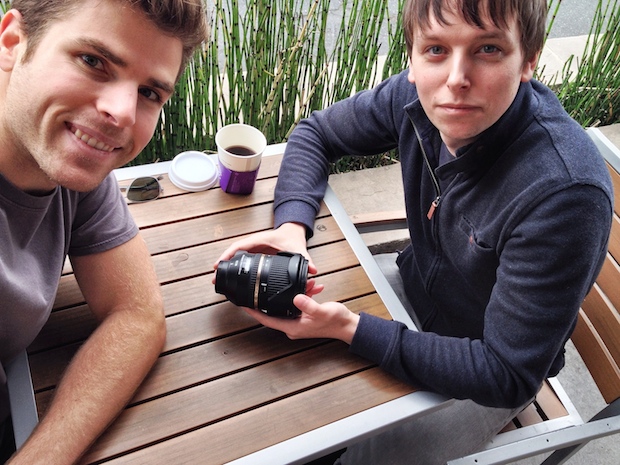 GoPro Announces New Software Update & Accessories
GoPro has announced a new software update this week along with various new accessories for the Hero 3 and 3+. Accessories include two new housing units, one called the "Blackout Housing" with a black matte finish for $50 for "special-ops filming" and the other being "The Frame" which is 40$ and will serve as the lightest and smallest GoPro housing to date (not sure how they can get much smaller than the original "frame"). There's also "The Gooseneck" which is a new flexible monopod-like mount for $20; it kind of looks like an individual gorillapod leg. And then there's the "Dual Hero System" which will run $200 and is meant for shooting 3D with two side-by-side GoPro's. Regarding the software update, GoPro's free app has been updated to a new version that delivers wireless camera software updates to the HERO3+. Also, improvements to camera software unlock a number of new modes to give HERO3+ Black users greater control of capture settings, including new SuperView modes at 1080p/60fps and 1080p/50fps, as well as new "Auto Low Light" modes that support higher frame rates. Also, new Protune settings offer greater customization options, so users can now manage color, ISO limit, sharpness and exposure in addition to white balance. HERO3+ Silver users will also enjoy a wider field of view in all camera modes with the new software update. And finally, they're releasing a new GoPro player desktop software for mac and pc which will "deliver a stutter-free playback solution for footage shot at any resolution, including 2.7K and 4K." The new desktop software will let you control playback speed, watch your Time Lapse and Burst Photo sequences and will also export full-res stills from video. Now my question is, when will we see the Hero 4?!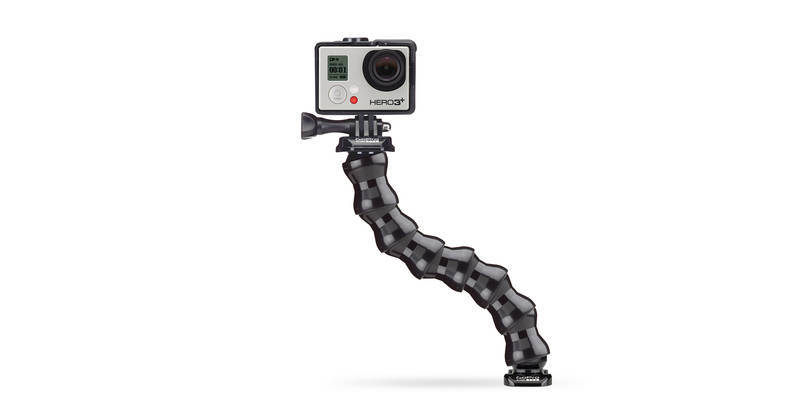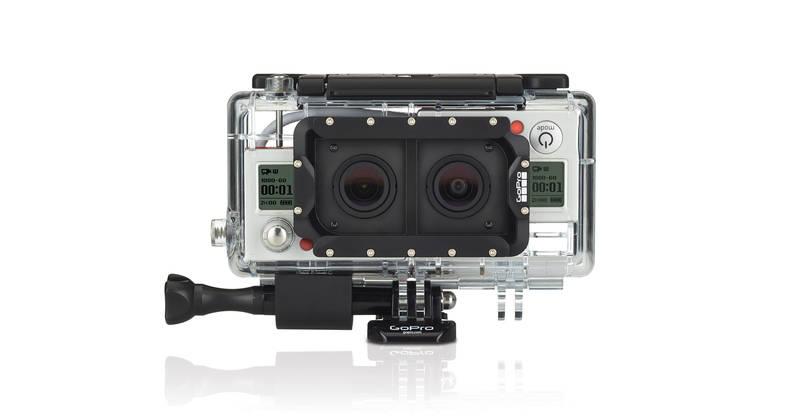 New Film Scanner Scans at 10,000 DPI
German company Reflecta announced a new 35mm film scanner called the ProScan 10T that will scan your negatives at 10,000 DPI! And it will scan at a high dynamic range of 3.9 DMax; wow. The scanner has only been announced in Germany so far with a price of €469 (around 643 USD) Check it out below: (via TPB)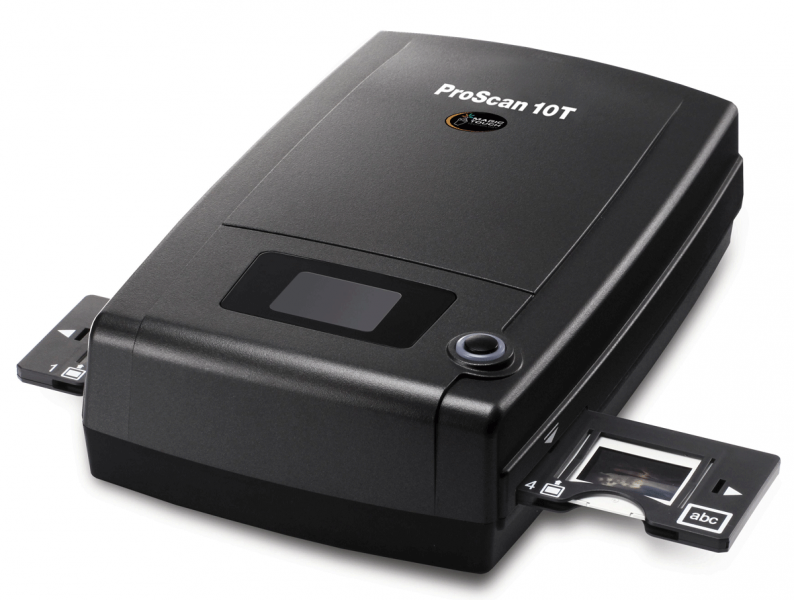 Nikonhacker Unveils Magic Lantern-Like Hack for Nikon DSLR's
Finally a solution for Nikon users who want to use software similar to Magic Lantern in their DSLR's: Nikonhacker released a set of hacks which will bring Nikon's 1080P video bitrate up to 64 megabits-per-second. The software is still in beta right now, but it supports 11 Nikon DSLR's from the D3100 to the D4. It also gives clean HDMI out to some of the cameras which previously didn't support it. Check out the full list of improvements and each camera supported below: (via DIYP)
D3100
Remove Time Based Video Restrictions
Change Time Based Video Restrictions to 17:28
Non-brand Battery
Liveview Manual Control ISO/Shutter – BETA
Video 1080 36mbps Bitrate – BETA
Video 1080 54mbps Bitrate – BETA
D3200
Non-brand Battery – BETA
Video 1080 36mbps Bitrate – BETA
Video 1080 54mbps Bitrate – BETA
Multi-Langauge Support – BETA
Remove Time Based Video Restrictions – DOES NOT WORK CORRECTLY
D5100
Remove Time Based Video Restrictions
Video 1080 36mbps Bitrate – BETA
Video 1080 54mbps Bitrate – BETA
NEF Compression Off
NEF Compression Lossless
Remove NEF Nikon Star Eater, for Astro folks
NEF Oversampling, IGNORE,its for Astro folks testing – BETA
Jpeg Compression – Quality (vs. Space)
Non-brand Battery
Live View Manual Control ISO/Shutter
Live View HDMI & LCD Clean
D5200
Video 1080 40mbps Bitrate – ALPHA
Video 1080 57mbps Bitrate – ALPHA
D7000
Remove Time Based Video Restrictions
Remove NEF Nikon Star Eater, for Astro folks
Live View HDMI & LCD Clean
Live View No Display Auto Off – BETA
Video 1080 24fps 36mbps Bitrate – BETA
Video 1080 24fps 49mbps Bitrate – BETA
Video 1080 24fps 64mbps Bitrate – BETA
D300s
Remove NEF Nikon Star Eater, for Astro folks
D300
Remove NEF Nikon Star Eater, for Astro folks
D800
Remove Time Based Video Restrictions – BETA
Video 1080 36mbps Bitrate – BETA
Video 1080 54mbps Bitrate – BETA
2 minute Time limit based video – ALPHA
D800E
Video 1080 36mbps Bitrate – BETA
Video 1080 54mbps Bitrate – BETA
D600
Video 1080 36mbps Bitrate – BETA
Video 1080 54mbps Bitrate – BETA
D4
Video 1080 36mbps Bitrate – BETA
Video 1080 54mbps Bitrate – BETA
Apple To Bring Interchangeable Lenses to their Smartphones?
Apple filed a patent for interlocking bayonet mounts to hold interchangeable lenses. Now, it doesn't specifically mention smartphones but it's assumed that this is what the patent is for. Check out the image below and more details over at AppleInsider: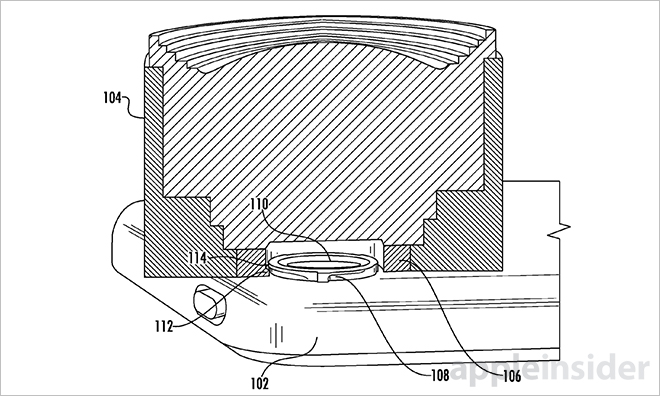 Twitter Brings Multiple Photo Uploading & Tagging To Their Mobile App
A quick update on Twitter regarding photography. The social media giant has announced new photo-related features including tagging and multiple photo upload. Now, users can tag up to ten people in an image without their usernames counting towards your standard limited 140 characters. You can now also add up to four photos to each of your tweets, which will automatically create a thumbnail montage when users view their feed and when clicked on will turn into a slideshow. Not much, but it's a start Twitter… (via Engadget)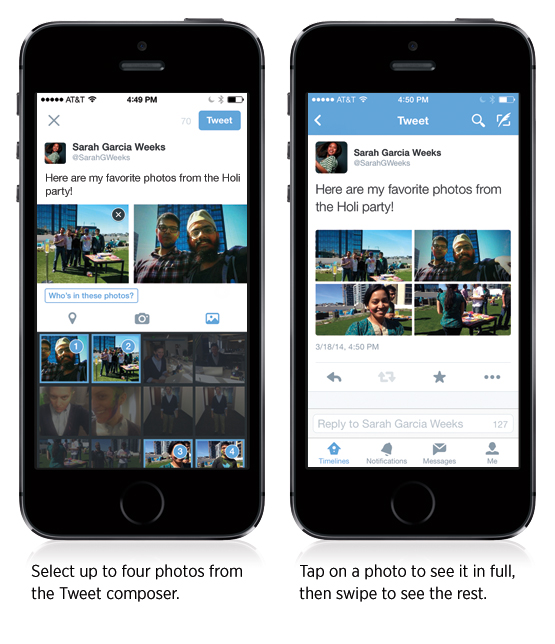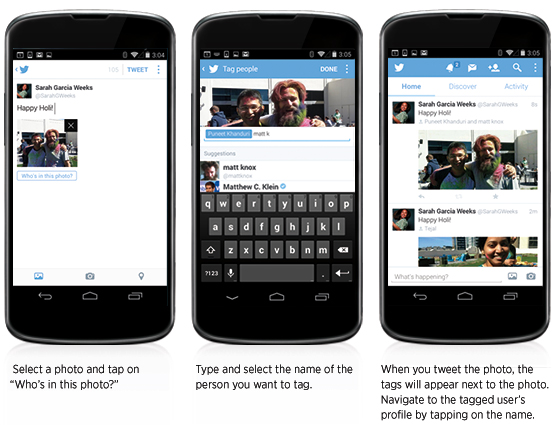 Special Effects Artist Turns Son Into a Super Hero
This is really cool, a special effects artist released a slew of videos where he basically turned his kid into an action hero with the help of some incredible VFX. He used video effects to make his kid have a lightsaber, a grappling gun, and a ton of other cliche action figure weapons (that I wish actually existed). They're very short 20-second or less videos, and it looks like he's been putting out new videos almost every week too. Father of the Year right here… (via LS)
Breathtaking Timelapse Video Made from 150,000 Photos
Videographer Daniel Stoupin released a new timelapse video of coral that features 150,000 22MP raw exposures in a single 4K video (which unfortunately is only displayed in 1080P online). Now, it's only a little over three minutes but each frame consists of 3-12 focused-stacked macro stills which is why he took so many images. It took his laptop three weeks to process all the images and three months to shoot each minute of the film; definition of dedicated right there. Check out the breathtaking final product below; well worth it. (via IR)
This Coffee Shop Is Shaped Like a Giant Camera
There's a fairly new coffee shop in South Korea that is shaped like a Rolleiflex Camera–yeah, a GIANT one. It was opened by an ex-helicopter pilot in the Air Force who apparently loves coffee and cameras too. (via DIYP)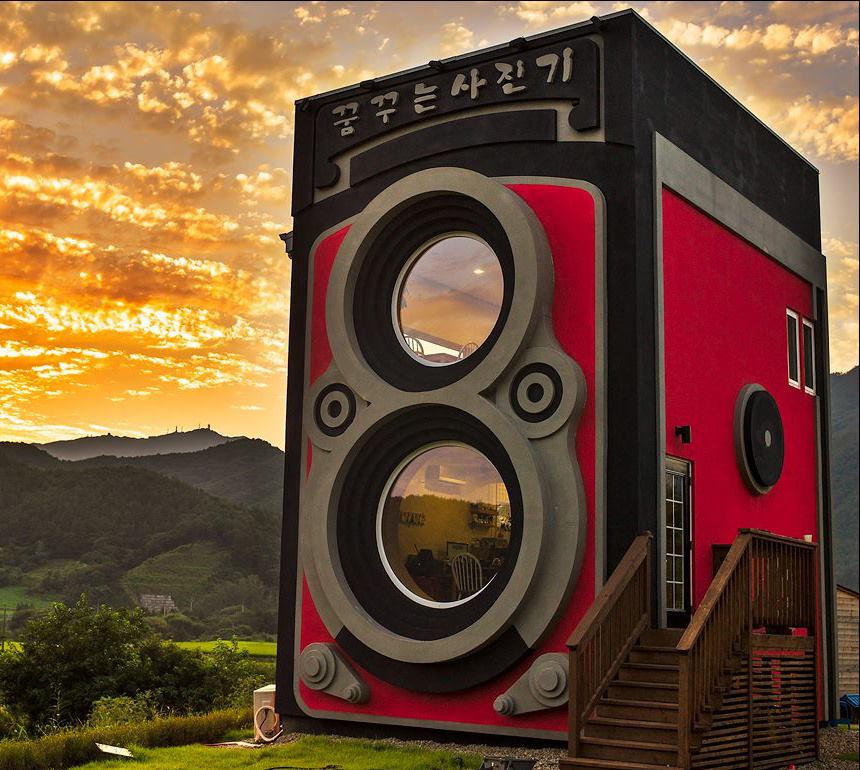 10 Ways To Annoy a Photography Snob
DigitalRev put together a parody video featuring a list of 10 ways to annoy a photography snob, I'm talking to you Jared Polin! Ha, it features everything from the photo being too soft to not shooting manual. A must see for a good laugh:
Celebrity Couple Attempt To Take Down The Paparazzi
Celebrity couple, Kristen Bell and Dax Shepard, have sought out to stop the paparazzi from taking photos of celebrity children. Their approach is instead of stopping the paparazzi themselves, they want media outlets to stop buying and using the images so the paparazzi will stop getting paid and in turn stop hustling to get the photo. So here's where it gets good, they sat down with a paparazzi agency owner Steve Ginsburg and celebrity reporter Christian Zimmerman to discuss the topic. Basically the couple fought for ethics where the agency and reporter simply replied with "business is business, and celebrity kids sell." It's a constant argument though and an interesting video to watch. Now, the agency owner actually admitted to there being a problem and that photographers need to be regulated, but it's something that will be hard to achieve. One of the first magazines that agreed to join Kristen and Dax on their mission, and stop publishing unauthorized photos of celebrity kids is People Magazine. They agreed to stop publishing photos of kids taken by paparazzi photographers, and only publish photos that were pre-approved by the parents. Let's see how far this will go…
UPDATE: The video is no longer available, but here's a video of Bell being chased around by the paparazzi: