KEN Rockwell is Dangerous to Photography: FroKnowsPhoto RAWtalk #082
Right Click Here and hit save as to download this weeks RAWtalk as an MP3.
The video is a little early this week and the photo news portion will be put up tomorrow.
I have not RANTED on Ken Rockwell in a long while for a few reasons. But after reading his latest so called "educational" set up for the Nikon D3300 I finally had enough. You will find out what he said during the podcast but in my opinion it's poisonous and dangerous to new photographers. The information he is giving is going to leave many beginners blaming their cameras for bad pictures since he says "the Nikon D3300 can't take a bad picture". Keep an ear out for the rant.
My new Herman Miller chair has landed and all I can say is go take a look on their website to see the types of chairs they have. As photographers a majority of our time is spent in front of the computer yet we generally have crappy chairs to sit in. We spend good money on quality gear why skimp out on the chair we sit in.
Did you photograph the blood moon? I guess I kind o front on an article named The 30 Best Instagam Blood Moon Photos. You know how people say it's not the gear is the photographer well that's not true when you are trying to shoot the moon.
I had a chance to watch the Vivian Maier documentary and I do recommend that if it's playing in your city that you take some time to check it out.
We round out the show with FLYING SOLO and a spin of the Wheel of FRO!!!!
I want to thank AllensCamera.com, RODE Microphones, ATOMOS, Herman Miller and YOU.
Here's all of Stephen's photo news stories in detail:
Pentax Releases New 51.4MP Medium Format CMOS Sensor Camera
First up, Pentax has announced a new medium format camera, dubbed the 645Z. Regarding specs, the monster sports a 51.4mp medium format CMOS sensor, max ISO of 206,800, full 1080p video, 3FPS continuous shooting with ten frame RAW buffer. It also features 27 autofocus points with 25 of them being cross-type which is certainly a plus. The body is weather sealed with a tiltable 3.2″ LCD screen. It has dual SDXC slots which support the UHS-I standard (why not CFast?). It will officially arrive to market this June for $8,500. In addition to the body announcement, Ricoh also announced 13 additional FA 645 lenses for this camera! What do you think? Gamechanger?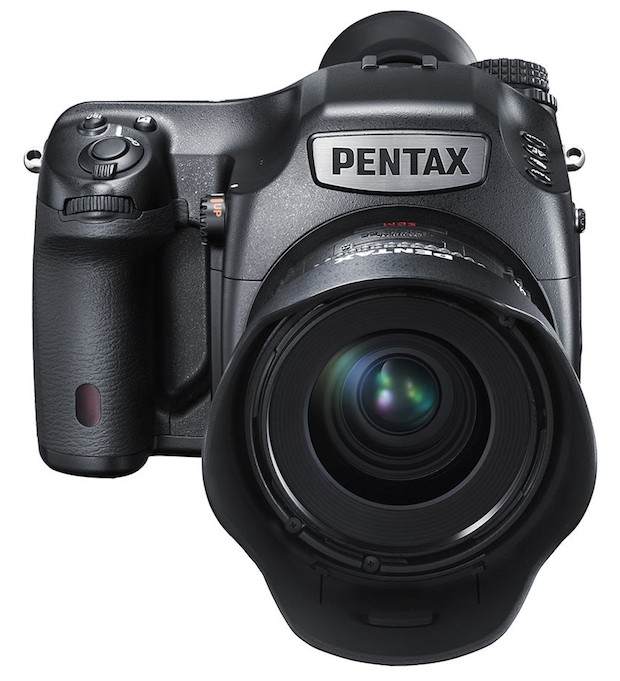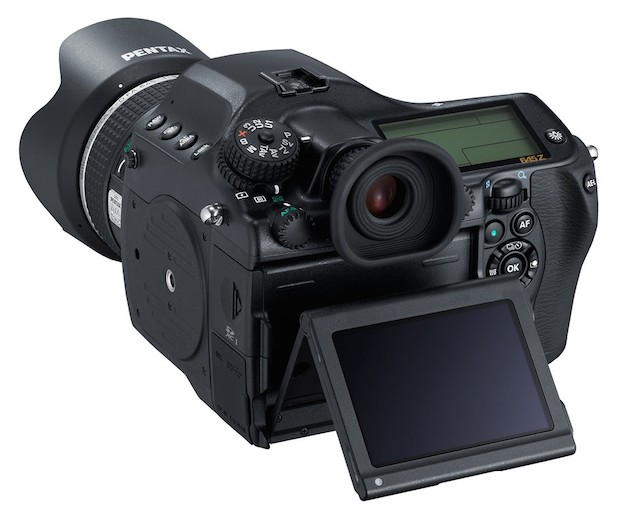 Google Patents Camera Contact Lenses
Google has patented contact lenses that have tiny microscopic cameras on them. The patent describes a display built into the lenses that could work with the camera to expand peripheral vision, highlight objects in front of you or even allow you to zoom in on things farther away. They're saying the camera contact lens could offer feedback to a blind person as well, noting where they are walking. It could also notify a blind person of a nearby friend with facial recognition. However, the site first listing the patent is now non-existent…Hmm…If this comes to fruition, this could be good or bad, imagine Google Glass but in hidden form. What are your thoughts on this? (via SG)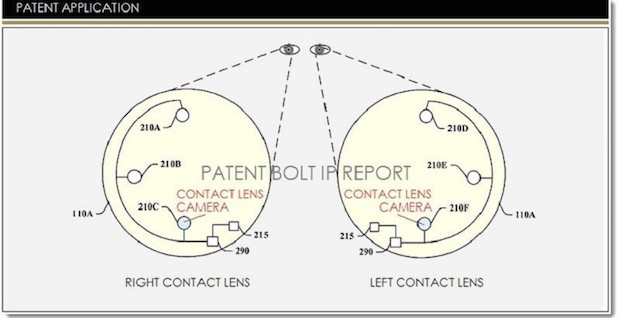 Sony Reveals Sample ISO Footage of the A7s
Sony revealed sample footage of the new A7s's crazy low-light capability. The video goes from ISO 1600 all the way to 409,600. It's quite remarkable at how clean it is toward the higher ISO range too. Obviously this wouldn't be used for professional use but for those needed situations, it's certainly usable. Will you be picking this camera up?
Nikon Explains Flash with Joe McNally
Nikon released yet another video from their new behind-the-scene series. Watch below as it takes us back to Photographer Joe McNally where he showcases very basic lighting techniques like TTL metering and off-camera flash. How do you prefer to light your subject?
Photographer Nearly Killed Photographing Motorcycle Race
Photographer Az Edwards almost got hit by a motorcycle while photography a recent race. The bike skipped across the gravel trap and flipped up into the air right in the spot where he was originally standing. He was unharmed but he lost most of his gear that day. The gear that was still there got nearly destroyed which included a Canon 1D Mark IIn body with a 24-105mm f4 lens along with his Canon 1D Mark III with a 400mm f5.6 lens. He says the bodies actually still function as if nothing happened, however the lenses are toast. Let's hope this dude has some sort of coverage…Check out the image below where Edwards is seen on the right side of the bike: (via PP)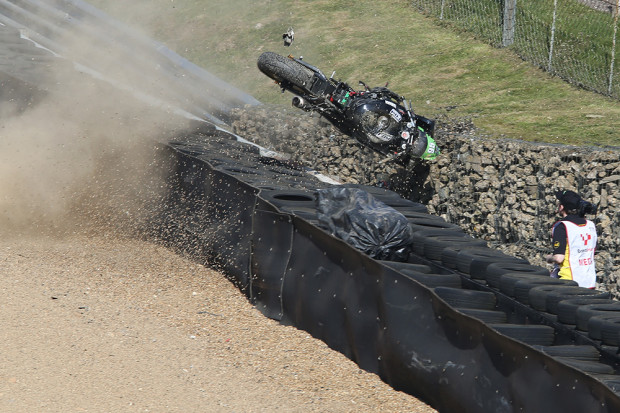 Photo courtesy of Jon Bryant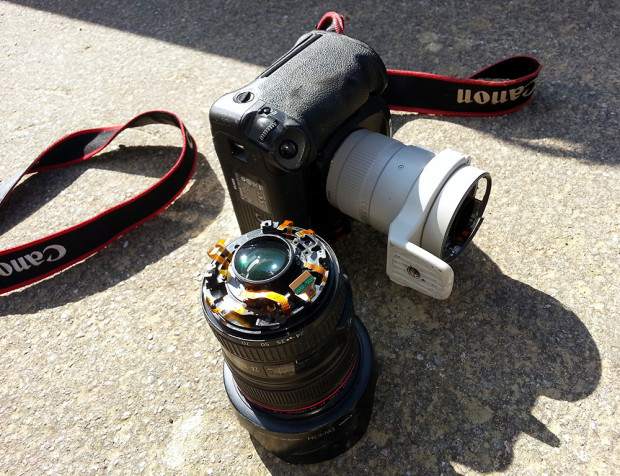 Photo courtesy of Az Edwards
NASA Unveils "Blood Moon" Timelapse Video
NASA released a timelapse of the rare blood moon total eclipse (of my heart as Jared would sing) that happened last week that unfortunately I couldn't photograph or see due to cloud cover, errrr. Filmed at the Griffith Observatory in Los Angeles, CA, I'm disappointed at the quality of the timelapse, as I expect much more from someone like NASA. Check out the jerky video below. Did you get a chance to shoot it?
Google Releases Lytro-Like Smartphone App
Google put out a new Lytro-like free camera app that lets you control depth of field. The new smartphone app lets you change the focus after the image was taken with the lens blur option. Here's what Google has to say about it: "Lens Blur lets you change the point or level of focus after the photo is taken. You can choose to make any object come into focus simply by tapping on it in the image. By changing the depth-of-field slider, you can simulate different aperture sizes, to achieve bokeh effects ranging from subtle to surreal (e.g., tilt-shift). The new image is rendered instantly, allowing you to see your changes in real time." It looks like they take several images simultaneously which then goes through a special algorithm to determine the depth of the image which can then be changed later. Interesting. It's currently only available to those running an Android device with Android 4.4 and up. Read more about the new app over at Google's research blog. Will this be the death of Lytro?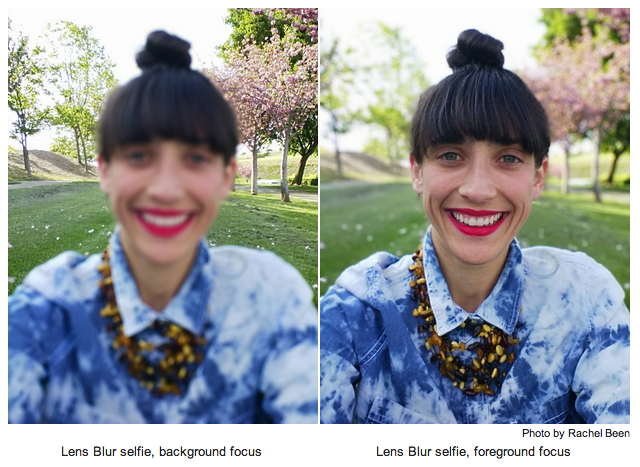 Image courtesy of Google
Photographers Light-Paint a Car with Ice
A pair of Russian photographers got some really amazing car photographs after they light-painted the car from beneath the ice on a frozen lake. The tough part they said was getting a strong enough waterproof light souRce, in which they ended up going with a MagicShine MJ-810B light that did the trick. They had issues drilling through the ice since the hole was too narrow for their light source and they had to drill through a meter of ice to get to the water. They eventually met up with other people and borrowed their drills which did the trick. Check it out below, with the ice lighting up with all these intricate spiderweb-like cracks with a greenish-blue tint. Click the image below to check out the set of photos along with behind-the-scenes images. Wish I had a frozen lake to do this on… (via ER)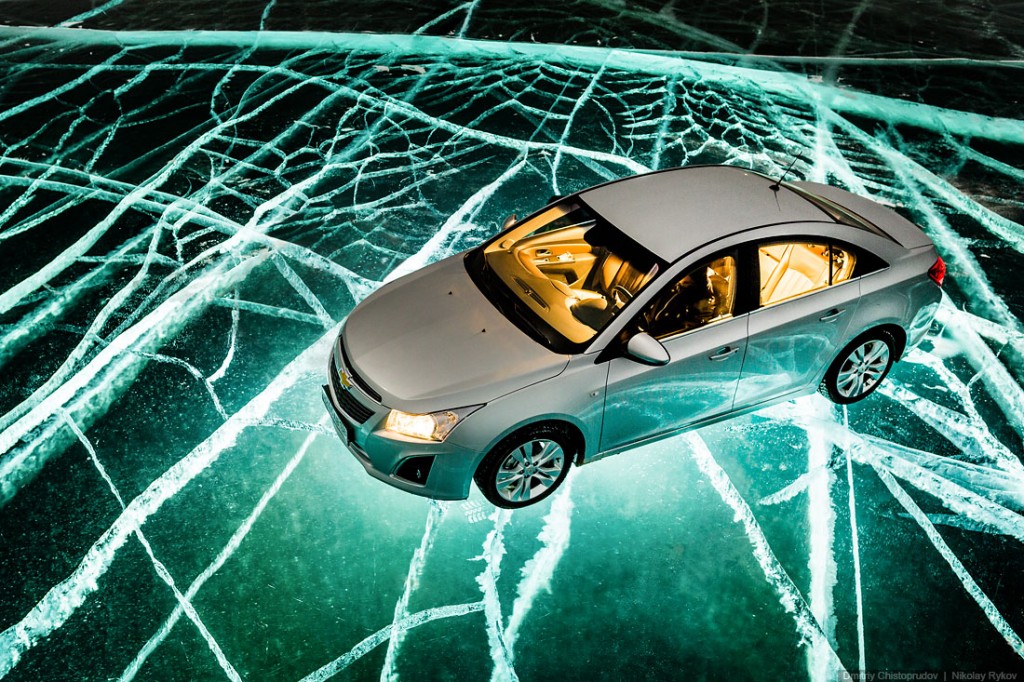 Photo courtesy of Nikolapic
Annie Leibovitz To Release $5,000 Photo Book
Famed photographer Annie Leibovitz is set to release the SUMO Art Edition of her big book which comes in at a whopping $5,000. The photo book is limited to 1,000 copies and is 20×20 inches. With the book, it comes with a fine art print signed by Annie herself, the full set of all four dust jackets, and a custom-made tripod stand designed by Marc Newson for the display. The big book will be available this June if you're willing to dish out that kind of cash for it. Check out the details here over at Taschen.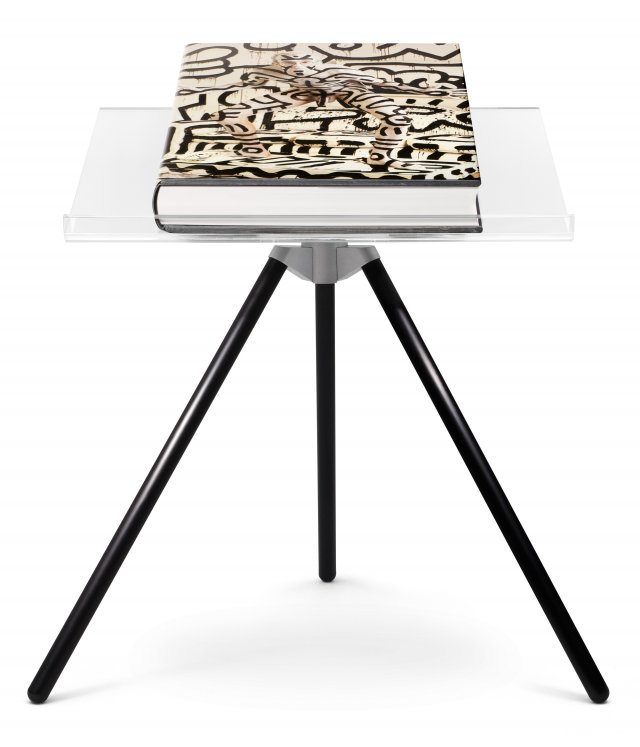 A Pilot's Birds-Eye Creative View of the World
There's a new aerial photo series filled with unique images that a pilot/photographer named Alex MacLean took over the past few years. Very symmetrical images, including various circular flower-like boat docks, shipping containers that mimic Tetris, interesting highway layouts and more–by far my favorite story this week. Check out the birds-eye images by clicking the sample photo below. What do you think? Check out more photos over on his website. Wish I had a plane… (via HP)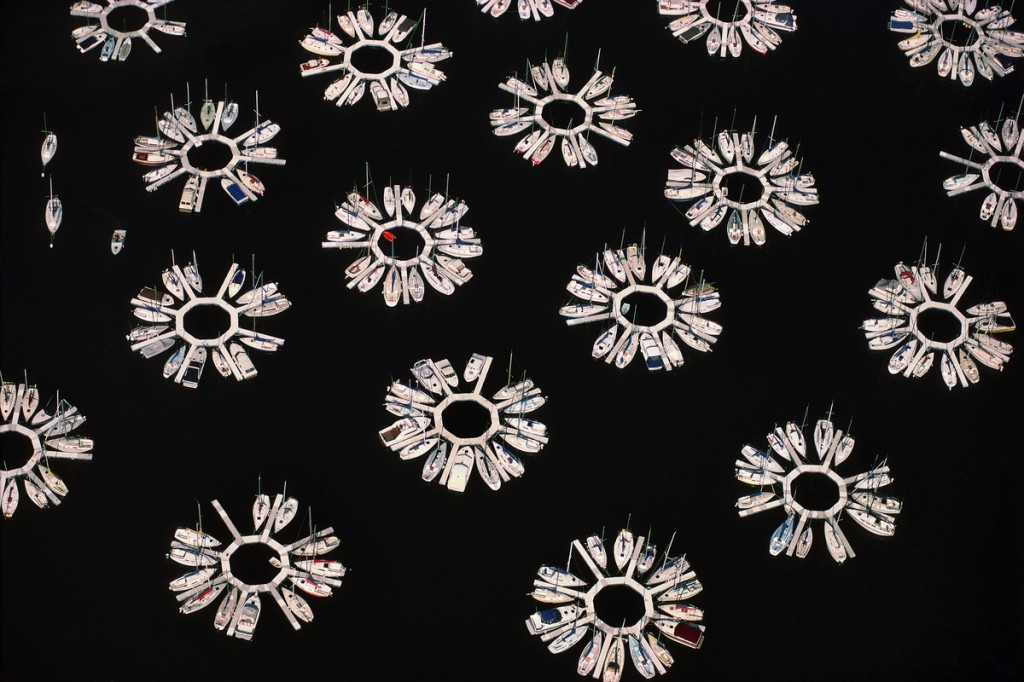 Photo courtesy of Alex MacLean
Flickr Documents Tintype Photographer's Work
Flickr did a mini-documentary on a photographer named Dinah DiNova who combines the old with the new via tintype photography. Watch below as she opens up about how she takes the tintype images, explaining how it's a full day's process and production via digital these days. Her favorite is when people can't tell if the images are old or new. A fascinating look at what went into a single image back in the day. Read more about her story over on the Flickr Blog.