Zip Zap Zop???: RAWtalk Photography Episode #087
Right Click Here and hit save as to download this weeks RAWtalk as an MP3.
What in the world is Zip Zap Zop any way? Well, I decided to sign up for an Improv class and it's one of the opening exercises they make you do. When I say make you I mean it's like a bootcamp to break down your walls. We spent the first few minutes of this weeks podcast talking about Improv and if you have one in your area I highly recommend you check it out and possibly sign up for a class. It really does have a photographic application as it helps you be quicker on your feet with clients and may help you speak better.
Stephen gets you caught up on your photo news for the week which includes some interesting stories. We learn that Stephen Sutter's mom just gave him the birds and the bees talk and much much more.
For gear of the week we had some more Wassabi batteries. I asked them to send me out some for Stephens 5D Mark III as well as for the Nikon D610's. Like I have said in the past, I have not been a big fan personally of third party batteries but a lot of people have said they like these Wassabi products. Do you use them, have you had any issues with them or do you think they work just fine?
FLYING SOLO is back with 19 of your questions and one of the ones I read got to SPIN the Wheel Of FRO!!!!!!
Question for you guys. If I were to take RAWtalk on the road to different cities would you purchase tickets to see us record live and be apart of the show? I was thinking I would find places where we can have an interactive show but the ticket sales would go to paying for the travel expenses. Let me know what you think with a tweet @FroKnowsPhoto or Facebook Message.
Here's all of Stephen's photo news stories in detail:
GoPro Enters The Public Market
GoPro has officially filed for a $100 million IPO. The action cam company entered the public market last week after their confidential filing back in February. Will you be jumping on this?
New Chrome Extension Lets You View RAW Images In-Browser
There's a new free Google Chrome extension that lets you view RAW images in-browser. Called FilePreviews.IO, the extension lets you view nearly any file right away including RAW, PSD, Word, Powerpoint, and nearly any audio and video format. Pretty cool right? To activate, you simply right click on any download link and click "preview from FilePreviews" and it opens a new tab displaying that particular file. You can preview a file of any size, there is no limit. This is a great addition for file sharing sites like Dropbox and Mediafire. Download the extension via Google's webstore.
Pay For Your Food at this Pop-up Restaurant via Instagram Photos
This is a neat idea: a pop-up London restaurant called The Picture House allowed customers to pay for their food in photos. Birds Eye, a freezer veggie brand, let customers simply post a photo to Instagram with the hashtag #BirdsEyeInspirations and paid for their food in full in exchange. A pro food photoographer was on hand too to give "tips" on shooting food and applying the right filters to make the meals look appetizing. Why not use Snapseed then export to Instagram? This won't be the only time they will do this either, The Picture House is set to "pop-up" in Leeds and Manchester next month as well. (via Ad Week)
Print Your Instagram Pics on Adidas Sneakers
On the topic of Instagram, Adidas will now let you print your Instagram photos directly onto your shoes. Starting in August, they'll have a Photo Print app that will turn the photos into a custom pair of ZX Flux sneakers. What would you put on your shoes? Check out the promo video below: (via Pop Photo)
Hilarious Tumblr Blog Dedicated to Conversations Between Photo Editors and Photographers
A new Tumblr page is dedicated to hilarious text conversations between photographers and photo editors. Simply dubbed "Photo Editor Texts," the new blog has only about 20 entries so far. Check out some examples below and head to the Tumblr page to view all the funny convos. Which one is your favorite?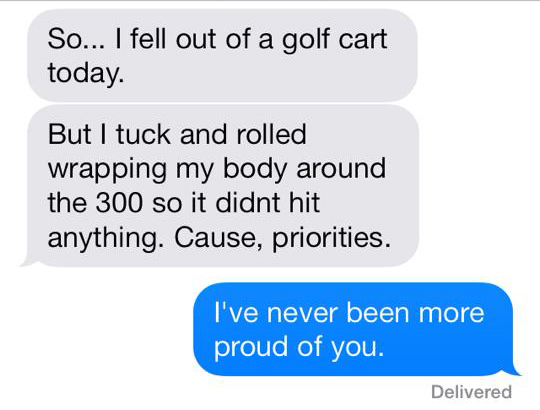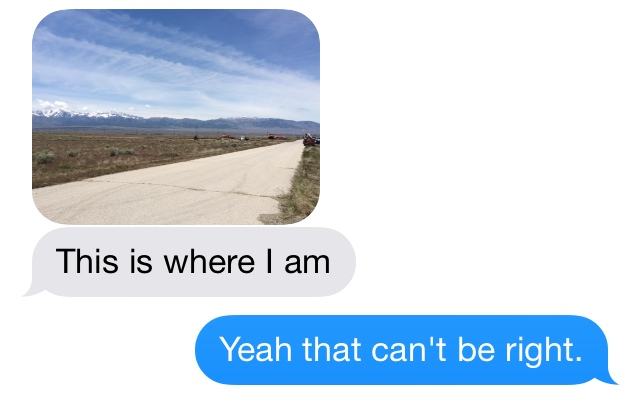 VIDEO: Photographer Gets Pushed Into Fountain, Damages $18K in Gear
Ouch, a Croation photojournalist was pushed into a fountain with all of his gear on by a couple high school grads that were over-excited, and the whole thing was caught on video. Apparently it's tradition in Croatia to go nuts in the streets when you graduate high school so photohournalists are typically sent in to cover the chaos. Photographer Marko Lukunic had about $18,000 worth of gear on him at the time that was destroyed. The long list includes a Nikon D4, a D3, Nikon 70-200 f/2.8 lens, Nikon 17-35 f/2.8 lens, Nikon 35-70 f/2.8 lens, a 64GB iPad Retina and an iPhone 5s. Fortunately the two kids who pushed him in were caught so he should be getting compensated…What would you do if this happened to you? (via Cahayabox)
Photo Editor Photoshops Classic Paintings as if They Were In Today's Magazines
A photo editor named Lauren Wade took classic paintings and photoshopped the people in them as if they were in today's magazines. Being an editor at TakePart, she sees a lot of overphotoshopped images so she thought she would do the same to the paintings. Featuring tummy tucks, jaw lines accentuated, skin smoothed, the images mimic what we all see in high-end fashion photography these days. Wade says, "There may be something sacrilegious in [retouching some of history's most celebrated paintings], but the same could be said for our contemporary ideas of beauty." Click here to check out all of her photoshopped paintings.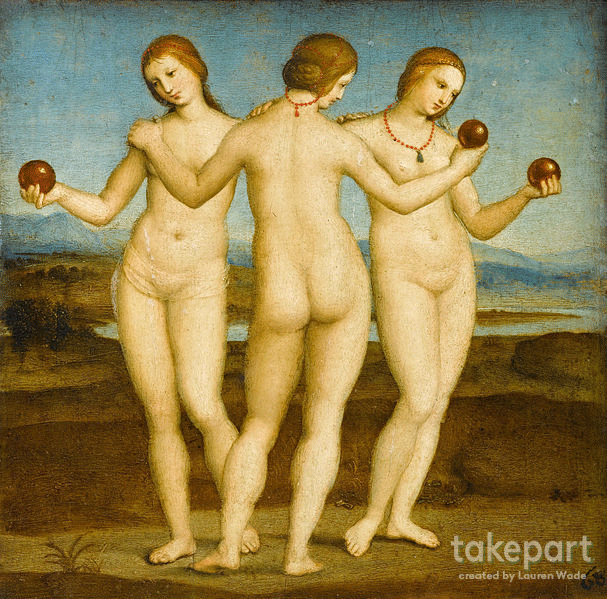 This Tiny Block Makes the Cloud a Physical Thing
A new Kickstarter campaign takes the idea of cloud storage and makes it physical. Shaped like a tiny cube about the 1/4 of the size of a GoPro called the MBLOK, the block is a small SSD with integrated Bluetooth technology that allows you to access data on the go from up to seven mobile devices. Some notable features are that it'll store up to 256GB of data, with transfer rates of 24/mbs. It also has a battery life of 300 hours. The idea is to keep this thing in your pocket with your phone so you can access images, music, videos and much more on the go. As far as pricing goes, the 128GB model starts at $175 and the 256GB will be $260 to the first 160 early adopters. Once those are gone, the price goes up to $230 and $322. At the time of writing this article, the campaign raised about $99,000 CAD and has a goal of $120,000 with three weeks left to go. Will you be contributing?
Lenstag Is Now Helping You Find Your Stolen Images
Lenstag is now offering users the ability to stop image theft via a simple plugin. The new feature lets you keep track of the unauthorized use of your images as you browse the web. It looks like they use the metadata to track the images if it was taken with your particular camera and model number. I'm assuming this won't work for images stripped of the EXIF data like how Facebook images are. It's a free service and is already built into the iOS and Android Lenstag app. Also, make sure your gear is already registered with Lenstag for this to work properly. (via PP)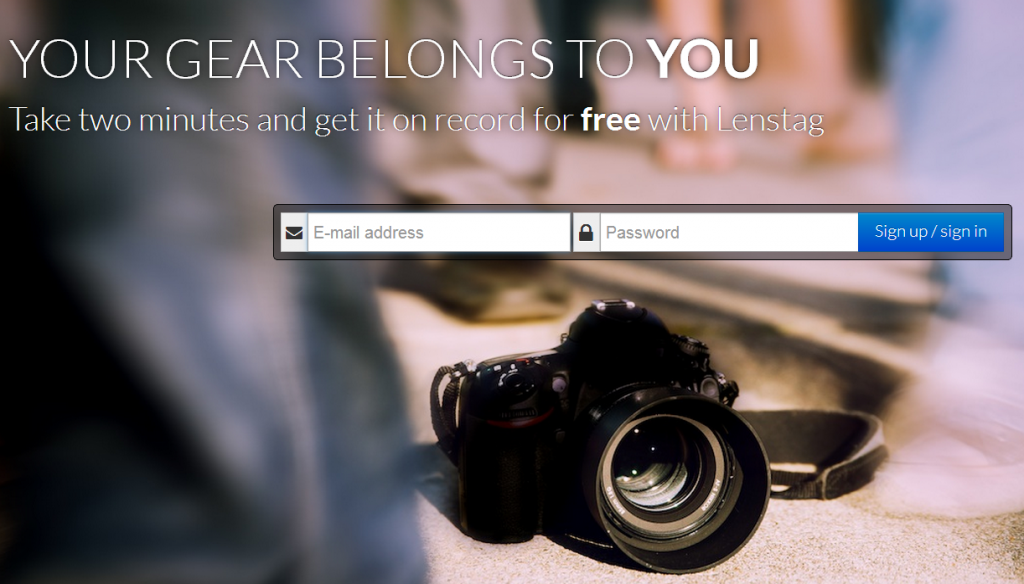 Sony Announces RX100 Mark III
Sony has officially announced the RX100 Mark III. Some notable specs include a 20.1MP 1-inch CMOS sensor–the same one as the Mark II, Zeiss Vario-Sonnar 24-70 f1.8-2.8 lens, an articulating LCD screen and full HD video with 120 fps at 720P. It comes in at about $800 and will be available next month. Will you be adding this camera to your lineup?
Set of Images from 19th Century Showcase Various Stages of Being Drunk
This is great, a set of images from the 19th century that showcases the various stages of being inebriated is now online. Taken by photographer Charles Percy Pickering back in the 1860's, the set of staged photos show a gentleman initially standing up straight to slowly stooping to eventually ending up in a wheelbarrow. The fun part? Apparently these were used for educational purposes back in the day…Click the image below to preview the full set. (via Huff Post)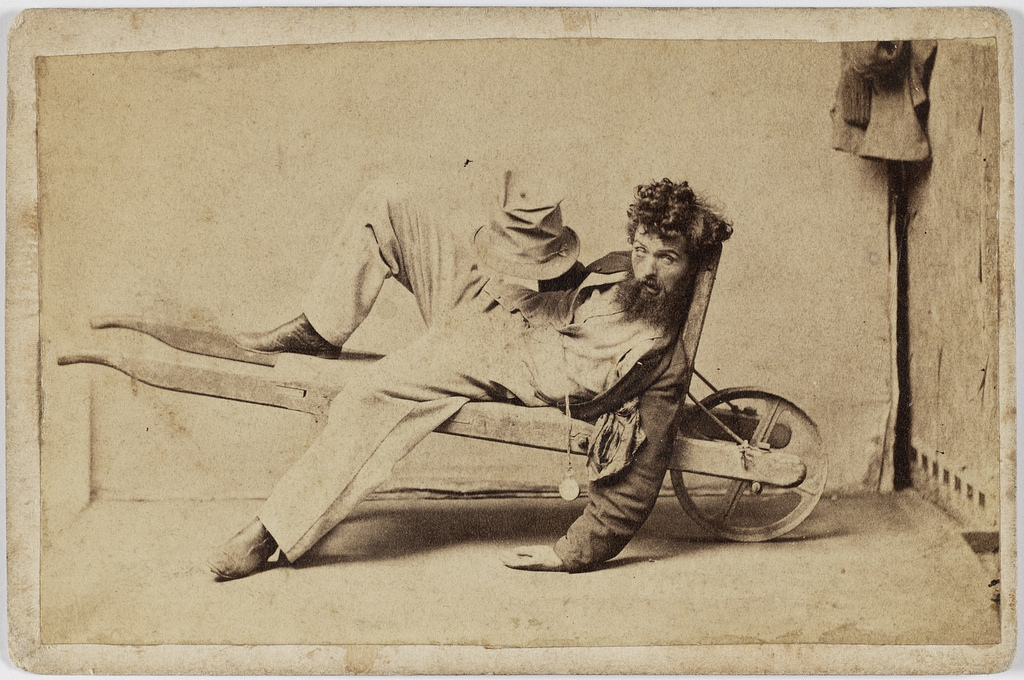 Photo courtesy of Library of NSW
RUMOR: Nikon To Release D800s Next Month
Moving on to rumors, Nikon's successor to the D800 is reported to be coming out as soon as next month. According to Nikon Rumors, the upgrade will be called the D800s that will feature an AA-filterless 36MP sensor, with better moire suppression software built in, an Expeed 4 (or 4a) image processor, sRAW, improved shooting in low light, same AF improvements as the D4s, 5fps continuous shooting (6fps with the battery grip), and a price somewhere around $3,000. The update will supposedly be announced by Nikon at the end of June. Will you be upgrading? (via NR)
Nikon Misses Annual Financial Goal, Restructures Company
Speaking of the camera company, Nikon missed their financial goal for the third year in a row which has the company restructuring itself. According to Bloomberg: "Nikon sank 4 percent to 1,567 yen, its lowest close since March 2011. The company announced net income of 46.8 billion yen for last fiscal year, missing its own forecast of 50 billion yen. Nikon projected profit of 45 billion yen for the current year, while analysts estimated 48.5 billion yen." The restructuring includes new directors, officers, and auditors being appointed. According to a press release sent out, Nikon will be experiencing, "a reorganization of its corporate structure to build a foundation designed to support sustainable growth and establish a more robust corporate culture." It will do this, "by further solidifying its core businesses of imaging and precision equipment while enhancing its instruments and medical businesses." (via NR)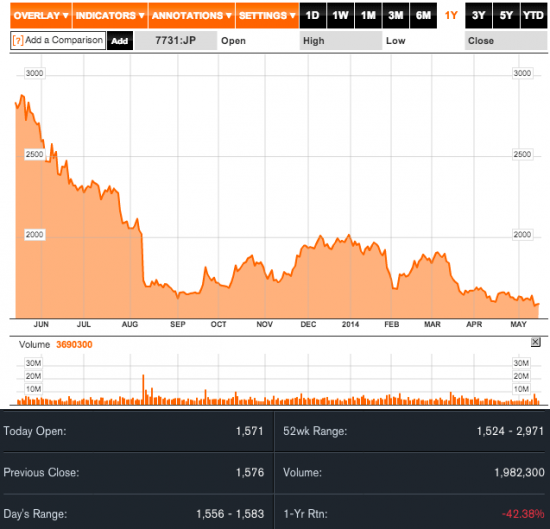 New Mini-Documentary with Bob Marley's Personal Photographer
An interesting mini-documentary on Bob Marley's personal photographer is now online called 'Bob Marley: Giant'. Photographer Dennis Morris developed a close friendship with Marley which he explains in the documentary through various photos taken during his career. The mini-doc features voice overs, interviews and more. Check it out below, coming in at only 17-minutes.