Four More Years + Von Wong Interview: RAWtalk Photography Episode #088
Right Click Here to download this weeks RAWtalk Episode as an MP3.
Four More Years, Four More Years……… For those who do not know, FroKnowsPhoto launched on June 1st 2010 and June 1st marked the four year anniversary of the site.  Wow, I have never lasted in a job longer than a year let along four years at the same place.  I owe so much to you guys out there you continue to support all of the content.  I read your e mails, I see your comments and I truly appreciate all of the support.
I took some time during this weeks show to discuss the future and where I think things are going for me and the site.  I answered questions about the last four years as well as read some of your favorite moments.  Regardless of wether you have been a reader since day one or you just found the site this week, THANK YOU.
So here is a HUGE THANK YOU for your support and to the future where ever it takes FroKnowsPhoto.com.
In honor of the four year anniversary I am going to give you a code worth $5 OFF your order of $19 or more at Store.froknowsphoto.com. The code is "4years".
This sale will run until June 7th 2014. The code is good towards regularly priced items. So if you are trying to purchase a combo deal the code will not work.
I am giving Heidi control of 40 FREE thingies to randomly give away in orders. There will be a BlackRapid Strap or two, Lens Cloths, DVDs, Winter Hats, Mouse Pads and anything else she want's to give away randomly. Be sure to leave a comment in the comment section with why you should get one of those 40 random pieces of goodness.
Stephen hits us with his photo news as he has for almost a year at this point before we jump into a really interesting interview.
A few weeks back when I was in Israel I sat down with Mr. Benjamin Von Wong.  His work is "tremendous", thought out and full of quality and imagination.  There are very few photographers out there who can think and see the world the way Von Wong does.  I think you will glean some really important information from this interview.
Enjoy the show and don't forget to subscribe on iTunes and YouTube.

Photo News Preview

Four Year Video

Use CODE 4years right here.
Vitamin C – "Graduation Song"
Here's all of Stephen's photo news stories in detail:
Zoom Announces New Handy Recorder, the H5
Zoom has officially announced their new handy recorder dubbed the H5. It's very similar to the H6 but comes in at around $130 less expensive and has about half the number of inputs then its bigger brother. The H5 is fully compatible with all Zoom input capsules like the H6. Some new features include an all-new X/Y stereo capsule which has extended signal capicity up to 140DB and also comes with shockmounted mics, which is great for DSLR users. Other features include two XLR/TRS inputs vs the H6's four. Regarding price, it comes in at $269.99 and is expected to be available at the end of July. Will you be getting one?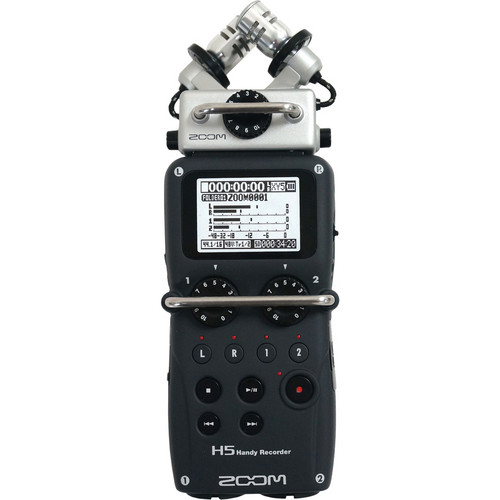 NASA Unveils Giant Globe Selfie Made Up of Actual Selfies
My favorite news story of the week: NASA released a 3.2 gigapixel image of the globe that's comprised of 36,000 individual selfies. Yup, NASA announced about a month ago for people to hashtag #GlobalSelfie and post a selfie of themselves for this project.They ended up having over 50,000 submissions tagged with people from 113 countries participating. The neat part is that they used the GigaPan viewer so you can actually zoom all the way in to each individual picture. And of course, you can download the "full-res" and even print it out if you want. The unfortunate part is that they dumbed down the file to only 2,000px wide…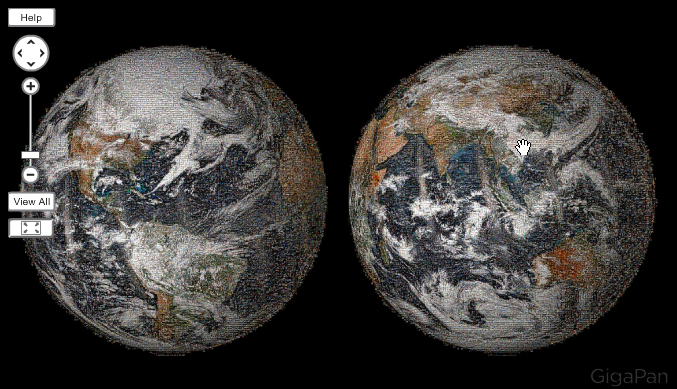 This Memory Card Still Worked After Being Underwater for 2 Years
A camera was found at the bottom of the Pacific ocean after it was lost some two years prior. The crazy part is that after some cleaning of the memory card, the photos were still intact. A man named Paul Burgoyne lost the camera after his ship sunk on its maiden voyage–talk about bad luck. Students at the Bamfield Marine Sciences Centre University discovered the camera after conducting research dives around the area. After breaking it open, they found that the card–being a Lexar 8gb Platinum II SD card–was covered, but after some quick cleaning still worked. How did they find the owner? Well, a member of the coast guard recognized the man in the pictures from when he rescued him from his sinking ship and they returned the card to him. Check out the news story on the forgotten card below: (via CBC News)
2/2 So the camera sat on the bottom of the sea for nearly 2 yrs. Know anyone in this pic? #SciDive2014 #Detectives pic.twitter.com/mEhHaazzah

— Isabelle M Côté (@redlipblenny) May 14, 2014
Facebook Engineer Tells You How To Remove Watermarks
Yet another big story this week: a Facebook software engineer released a full tutorial (since removed, but FStoppers took some screenshots before it was deleted) on his website on how to steal copyrighted images, as in remove the watermarks. The man behind it, Jesse Chen, goes into extreme detail in a blog post about how to remove watermarks from your graduation photos, using his own as an example. Now this is a fairly old blog post which was initially written in 2012, but it somehow just hit the mainstream this week. Isn't it easier to pay the couple dollars and respect the photographer than take the time to remove the watermark? (via FS)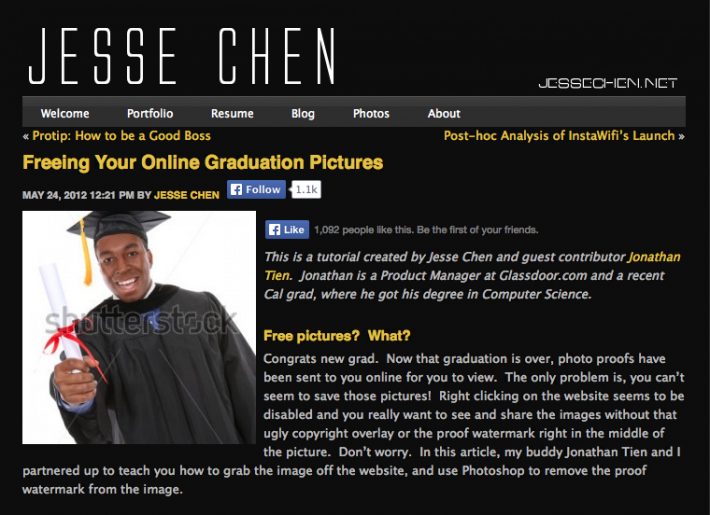 Lomo's New Instant Camera
Lomo has announced a new Kickstarter campaign, a new instant camera which basically mimics the Fuji Instax. The new camera uses the Fuji Instax Mini Film too which is both good and bad for Fuji.
The Lomo Instant Camera takes photos in bulb mode and can shoot multiple exposures in-camera. Some other notable specs include a built-in wide angle lens, which you can swap out for a fisheye or portrait lens. It also comes with gels and various filters for that "Instagram" look. It has three different shooting modes including Auto Flash On, Manual Flash On and Manual Flash Off. As far as the campaign goes, it looks like it will happen since Lomo already reached their goal, which was $100,000 and are currently up to $650,000 at the time of writing this article with about three more weeks to go. The early bird specials are all gone however, so those that pledge $89 will get the camera. Will you be pledging?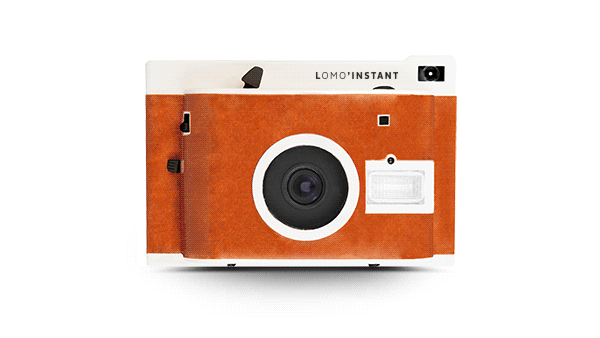 Photojojo Wants You To Print BIG with New "Engineer Prints"
Photojojo is now offering lo-fi 3'x4'"engineer prints". The unique print is printed on industrial printers that are normally used for architectural and engineering blueprints. Since they are using these printers, they only offer halftone black-and-white prints which gets printed on lightweight bond paper. What can you use this for? They listed some ideas including custom gift wrapping, wall-size murals, photobooth prints that are taller than people and anything else you can imagine. Each print will run you $25 shipped which is a rather reasonable price. What do you think of this idea?
Samsung Will Give You an NX30 in Exchange of Your DSLR
Samsung has announced that they will give you a completely FREE NX30 on June 4 in NYC if you show up with ANY old DSLR in exchange. Between 12PM and 6PM EST in Time Square, they'll be hosting the #DitchTheDSLR day. The only catch is that it's "while supplies last" and Samsung says there's a "sizable amount of NX30s" to give away so not sure if that means 25 or 500 or 1000. Even if you're late, they will be offering a $50 off coupon if you're willing to pledge that you'll ditch your DSLR. If I lived in New York, I'd be there in a heartbeat. (via Engadget)
Canon Australia In The Red
We brought up bad news about Nikon and it's financial issues last week, well now Canon Australia has revealed that they are laying off 1/10th of their staff after profits fell nearly 90 percent. Their profits in 2013 were only $4.1 million compared to the year prior which was $38.6 million; wow. They'll be laying off about 100 "administration and back-office support jobs." Check out the summary of all the numbers via the chart below. (via PC)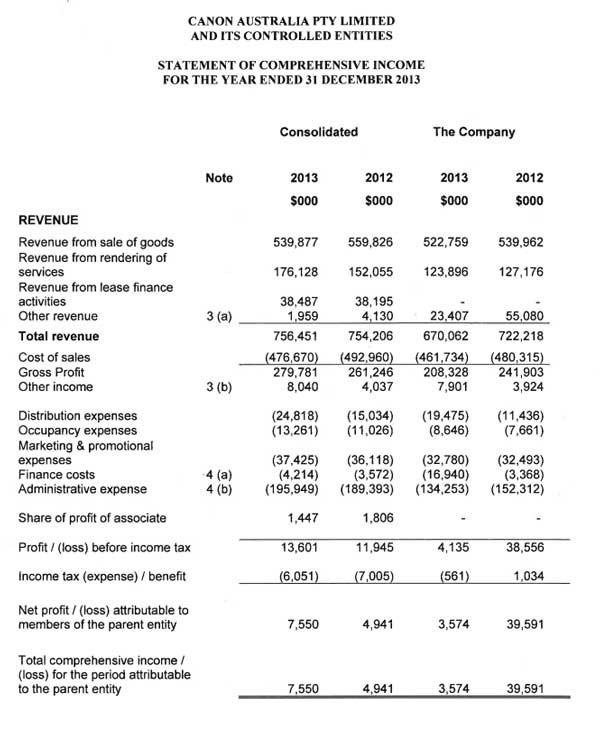 Leica's New Watch That Will Cost You a Car
Leica has teamed up with watch maker Valbray and are offering 100 special edition EL1 Chronograph watches in celebration of their 100th anniversary. It's not your average watch either, they have a built in "iris-style dial" which basically mimics aperture blades opening and closing as the time goes by, and when the blades are fully open the watch looks similar to the inside of a lens. The downfall is that it'll cost you roughly the price of a car, $24,700. Yup… (via Forbes)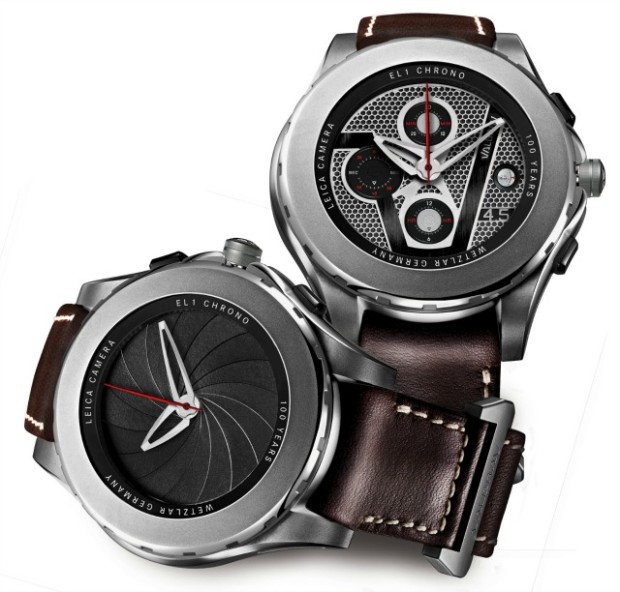 Introducing The RagLite, a Portable Versatile Light
Another unique Kickstarter campaign, a flexible LED light bank called the RagLite is asking pledgers to fund their new product. The RagLite is waterproof and "virtually indestructible" according to the campaign description. It's literally LED lights wrapped in a plastic protective sleeve that can be wrapped up and taken anywhere. The light comes in daylight or tungsten options and ranges in size from 4×4″ to 8×8″ to 14×14″ all the way up to 14×24″. It'll cost pledgers $75 for the mini and their most expensive option runs $2,400 for the color-corrected RagLite Cini. However, the other versions range from $150-$325. The project has about two weeks left and has raised $18,000 so far at the time of writing this article with the goal of $25,000. Does this product intrigue you?