I Was DENIED ACCESS Because Of My I SHOOT RAW Shirt and An Emotional Interview With My Dad: RAWtalk Photography #089
Click Here to download this weeks RAWtalk Episode as an MP3.
Table Of Contents
Intro: 00:00
Six Flags Rant: 7:06
Photo News: 19:36
Dad Interview: 43:17
Gear of the Week: 1:42:54
Wheel of the Fro: 1:45:10
Before I jump into my RANT on the theme park Six Flags I want to talk about my very special and emotional interview of my father. I have wanted to sit down and interview my dad for a long time. I finally got the chance a few weeks back and wanted to save this interview for Fathers Day.
This interview really means a lot to me but the hardest thing is coming up with questions to ask. Once we got past the first few minutes our conversations started to flow as if we were out to dinner and no one was recording it. You are going to get a look at things that no one really knows about me. I highly encourage you to sit down with your parents, grandparents, brothers and sisters for an interview. Ask them questions, record it, share it with your family and enjoy it. You never know when that chance will pass you by leaving you to never speak with them again.
I kind of had a feeling this interview would take an emotion turn and it did. Before it ends I think many of you guys may be reaching for a box of tissues to wipe away some kind of tears. I know this is a personal interview between my dad and I but I am sure it will resonate with you all.
Next up I was denied access to Six Flags Great Adventure which is a theme park in New Jersey because of my I SHOOT RAW Shirt. I was told that my shirt was inappropriate for their "family friendly" park that is on private property.
SIX FLAGS RANT Segment.

I was honestly taken back with being told that I could not come into the park with my shirt. I have been wearing them for four years and have traveled the world with not one issue. When I asked what was inappropriate they would not tell me, so I chose to take out my phone to film me asking the question. I included the entire interview un-edited. I did not want to cut anything from it so you could hear and see the exact conversation.

I was not happy that they would not tell me what about my shirt was inappropriate. I fully understand my shirt has double meaning but to not get an explanation is pretty infuriating. The one thing my brother was told was that my shirt could have double meaning. That may be true but you should SEE the shirts they sell in their stores that are even worse than mine. I have the images posted on the website.
Pick up an I SHOOT RAW Shirt right here in the FRO STORE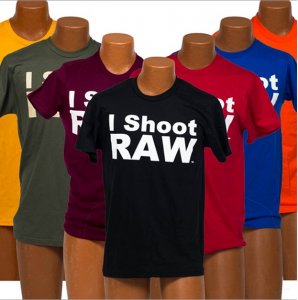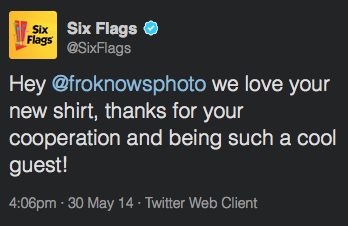 Now that that is out of the way we jump into Photo News which was loaded this week. We have Apple Photo News, Kickstarter projects and much much more.
Don't forget to check out MyRodeReel.com and VOTE for your favorite submission. Here is one that has blown up across the inter-webs.
FroKnowsMovies Episode #001

Here's all of Stephen's photo news stories in detail:
Amazing Vintage Photos OF Old-School Photographers
A new set of vintage photos of photographers back in the day is now online. The images date back to some of the first photographers in the late 19th century. The photos showcase some of the equipment that sports photographers used to have to lug around, students at the naval photography school, early selfies–the works. Click the image below to check out the full set: (via Creative Live)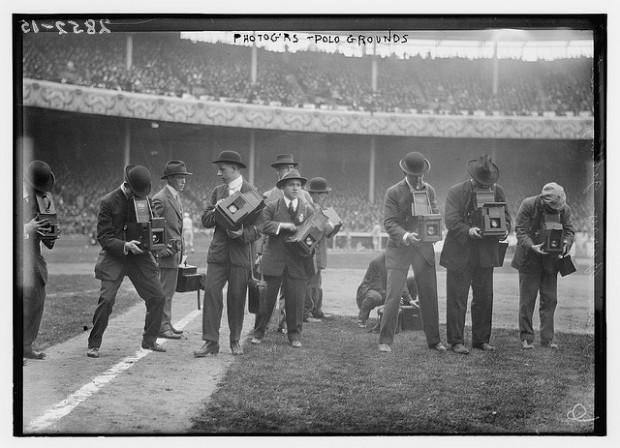 Instagram Unveils Major Update with Version 6.0
Instagram has done a major overhaul on their mobile app and released a ton of new features in version 6.0. They've (finally) implemented fine-tuned photo editing features like contrast, brightness, color temperature, tint, sharpness, highlights, etc. Users can now also choose the strength of the filter they apply vs. one end-all-be-all solution. The overall speed of the app is much quicker as well, after they removed several unnecessary steps in the video upload process. The only thing I wish they had is a non-crop feature, or if they built Squaready into the app. Haven't they ever heard of crop ratios?
Student In Utah Furious Over Photoshopped Yearbook Photos
Students in Utah had their yearbook photos photoshopped to show less skin without their consent. Some of the outfits were completely changed and altered. For example, one girl is wearing a tank top and the editor photoshopped it like a shirt to cover up her shoulders. Tattoos were also removed, regardless of their placement. Now the big issue is that only a select number of students were photoshopped while others got away with similar or even more revealing outfits. The school didn't issue an apology for editing the photos either. They supposedly posted signs warning that this might happen, and claim the students should have been expecting it. However, they do apologize for not being consistant with the edits though. Do you think this is OK? (via FOX 13)
New Video Game Simulation Teachers You Manual Photography
A new video game simulation called CameraSim 3D is taking the first-person-shooter concept and applying it to photography. Here's how it works: the user basically runs around with a DSLR, sets the settings, and takes the photo. What's even cooler is that once locked on to an image via the focus points, a first person viewfinder angle pops up as if you're actually looking through the lens. Users can also swap out lenses and fire off the flash as well. Now once the photos are taken, they're stored inside a camera roll in the game complete with metadata so you know which settings you used. The dev team behind it says there's a various number of location and scenes to choose from as well, just like your everyday first-person-shooter game. The new simulation game is set to drop mid 2014, which is pretty much now. Check out the awesome teaser below. I wish they had this around when I was learning manual photography…
Photographer Combines Past & Present with WWI Site Slideshow
A photographer went back to several historic World War I sites and photographed them and put together a whole video that combines the past with the present. The slideshow video takes the old war photos and fades them into the current photos, showcasing how much the environment has changed in 100 years. There's history everywhere you look, you just need to find it! (via PP)
New Algorithm Mimics Famous Portrait Photographers' Styles
A team comprised of Adobe employees, a researcher from MIT and students from the University of Virginia created an algorithm that recreates the style and look of well-known iconic portrait photographers. In layman's terms, it looks like they take a sample image from one of the photographers and recreate the lighting and contrast and processing to the image supplied, so they mimic the effect to the T. The amazing thing is that it does a fantastic job recreating the effect. It's not just a generic filter either, it takes everything under consideration when recreating the effect. The dev team behind it are looking to create an app for it to utilize this technology, which will most likely be used for selfies. Check out the demo below, pretty cool right? (via Engadget)
Rare Photos from Nagasaki Post-Atomic Bomb Up For Auction
More old-school photos surfaced online this week: 24 images that were taken the day after the atomic bomb dropped on Nagasaki are hitting the auction block. Japanese military photographer Yosuke Yamahata took 119 photos that day, however one of his cameras had a faulty shutter so most didn't turn out. The photographer passed away in 1966 from cancer that's thought to be caused by the radiation around the area at that time. The photos were preserved and found in an album years later and went up for auction late last week. They're expected to sell between $25,000 and $35,000. Would you pay that kind of money for these rare original photos? (via The Independent)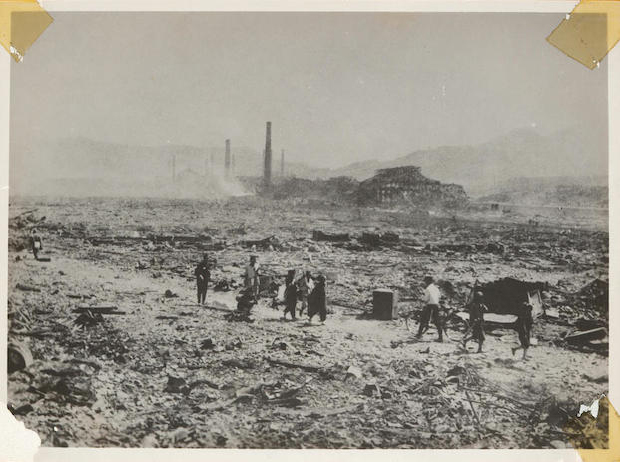 Apple Implements New Photo-Related Updates in iOS8
Apple introduced iOS8 which features many new camera features. The company has finally opened manual controls for developers to use in their apps, so expect a lot of new apps utilizing that. Just to be clear, these features are only available to third party app developers and won't be built into the camera app in iOS8 (not sure why). You can however now control exposure and focus separately too in the standard camera app–a lot of advanced camera apps have had this function for some time so it's nice to see it finally put into effect in the official app. Also, a camera timer is now built into the app finally (again, other apps have had this for some time already). Apple also implemented a new timelapse video feature in the camera app, so where video and slo-mo is on iOS7, if you keep swiping left you'll now see timelapse in iOS8. Another big update is that photo editing apps can now be implemented directly into your camera roll so the filters or effects can all be applied in one place. There's now a new search function on iOS8 as well that lets you easily search for photos with the date, time or location of where the photo was taken–this will be great versus scrolling through your camera roll for a picture that you took a year ago. Apple also improved the photo editing app which includes new smart composition tools like straightening out your horizon and more accurate crops. There was also an update to the smart adjustments in the app which now takes under consideration the brightness, contrast, exposure highlights and shadows of the image making much more precise adjustments (you can also manually adjust these as well). And finally, a new photo app for OSX was also announced which will probably take the place of iPhoto. Click here to see the full list of photo-related updates in iOS8. What do you think? Are these worthy upgrades?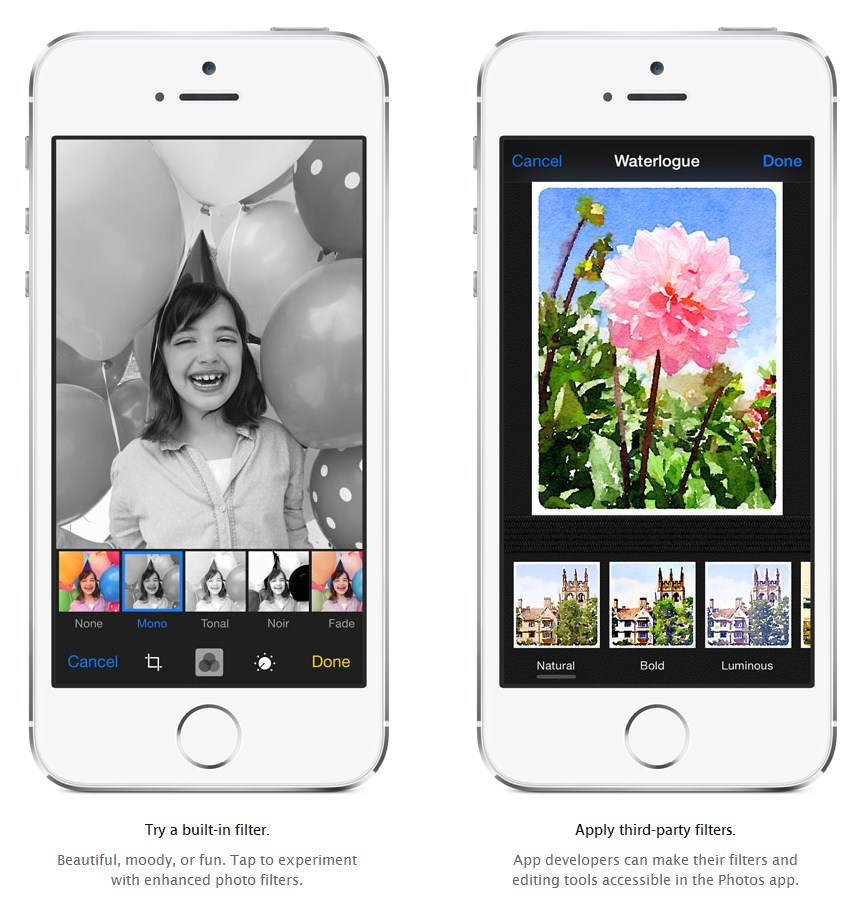 Introducing the iStick
Speaking of Apple, transferring photos from your iOS device to your computer just got a lot easier with iStick. A new Kickstarter campaign by the company HYPER is now crowdfunding a product that basically combines a flash drive with an integrated apple Lightning port. The iStick is compatible with both Mac and PC and lets you easily transfer your photos from your iOS device to your computer for easy archiving. It also allows for password protection and over-the-air syncing to clould services like Dropbox and Google Drive. The iStick comes in three colors too (silver, gray and gold) and in sizes that range from 8 to 128GB with price points starting at $80 up to $300 for the high capacity model. HYPER has about a week to go and already well surpassed their goal which was $100,000. They're now up to over $929,000 at the time of publishing this article. Woah! Check out the promo video below:
Dock Collapses On Wedding Party While Being Photographed
I'm sure a lot of people have seen this by now but if you haven't, it's certainly a must-see. Video of a wedding party being photographed on a dock is now online which shows what happens when it gets overloaded–it collapses. The video shows the huge wedding party (that has to be the most groomsmen I've ever seen in one wedding party!) all falling into the water at once with only one or two of the bridesmaids escaping the fall just in time. Now this is probably the 2nd or 3rd wedding video of a collapsed dock that I've personally seen–when will photographers learn not to go near water during a wedding shoot! Let's just hope this happened after the ceremony… (via FS)
This Video Featuring Cory Richards Will Give You Inspiration to Shoot
There's a new incredible inspirational video that follows National Geographic photographer Cory Richards around. The video is called "a Tribute to Discomfort" which showcases Richards' journey to always get the right shot, whether his life is on the line or not. The resulting footage is truly brilliant and a must-see for those aspiring adventure photographers or anyone that needs a quick pick-me-up: (via ISO 1200)