Going from a day Job to shooting the BIGGEST Musicians In the World: RAWtalk Photography #091
Click Here to download this weeks RAWtalk as an MP3
Springsteen, Alicia Keys, Kanye, Rihanna are just a few of the musicians that Michael Zorn has had the pleasure to work with. I asked Michael to join me at the loft to discuss how he was able to go from working a day job to shooting some of the largest bands in the world.
You will be surprised to find out that Michael has only been shooting professionally since the mid 2000's. His resume would tell you otherwise but his hard work and bridge building has set him up for success.
Coming fresh off another year at Bannaroo Michael shares with you the inner workings of how he has climbed the photographic ladder. He does not hold back on anything, which means there is a ton of unfiltered information to glean from our conversation.
Of course we can't forget the Photo News with Stephen who hit's us with the week in review.
Don't forget to check out the FroKnowsPhoto limited edition Talking Bobble Head at FroKnowsPhoto.com/bobblehead.
Here's all of Stephen's photo news stories in detail:
Here's the winner of Rode's My Rode Reel competition that we spoke about during RAWtalk. What do you think of the judges' selection? Does it beat out the 'My Mom's Motorcycle' film (honorable mention: it still won the "People's Choice Prize")?
Amazon unveiled their new Fire Phone which comes complete with a 13 MegaPixel camera. It features a 5-element f2 lens and OPTICAL image stabilization as well which is certainly a plus (it's nice to see the company using those terms in their marketing campaign as well). The new smartphone shoots standard 1080P video at 30fps too. The new camera has an intelligent HDR mode, panoramic mode and burst mode. It also has a 2.1MP frontfacing camera for those perfect selfies. One of the simple nice features is that it has a dedicated camera button which launches the camera app immediately, unlike using the volume button as the shutter like the iPhone. One of the big marketing pushes for the new phone is that it will automatically back up your photos on Amazon's cloud drive too, coming complete with free unlimited cloud storage. The smartphone is set to arrive on July 25 and starts at $199 with a 2-year contract. Will you be picking one up?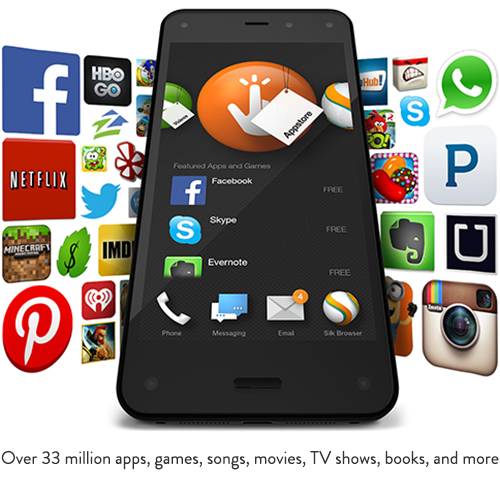 Sony has revealed the first image of their new curved full frame sensor. The curvature is supposed to mimic the human eye and promises 1.4x better sensitivity in the middle and 2x better sensitivity in the corners. Sony says they are working on both a full frame and mobile phone sized curved sensor. Is this the future of sensors? (via SAR)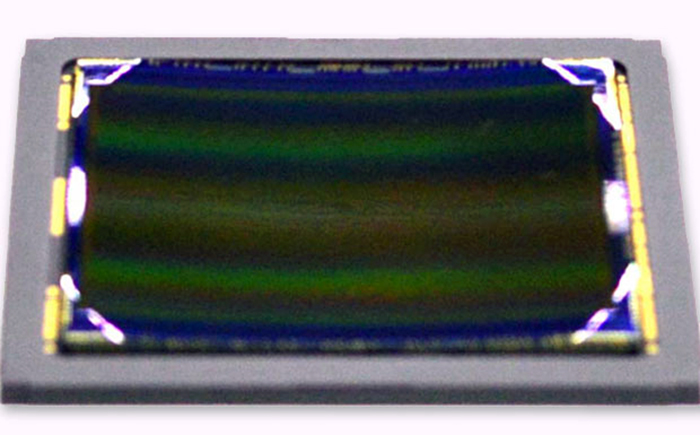 Meanwhile, there's a new app similar to Uber that now lets you find and request a nearby photographer vs a cab. It's called Picquest and allows photographers to sign up and upload a mini profile which clients can view when they're in the area and need of a photographer. Clients can browse the app, follow photographers' profiles, send them messages and even hire them all inside the app. It's a free app only available on iOS currently, with an Android version coming soon. I don't see this being a realistic solution for contacting photographers in my opinion…
This is interesting: a photographer named Brandon Griffiths took 364 pinhole cameras with 35mm film and placed them on a circular custom built rig and created a matrix-style bullet time video. Now this project wasn't easy either, it took him 4,382 hours to complete from start to finish. He posted the final video along with a behind-the-scenes making and processing of the whole shoot. Check it out below: (via PP)
GoPro has teamed up with BMW and has added the ability to control their portable cameras right from within a beamer's dashboard. Any owners of 2012 BMW's or later can take control of this offer. Here's how it works: you have to have the app installed on your phone which then needs to be connected to the dash for this to work so it's not really a built-in feature, however you can only view "live view" when the car is in park. So what exactly is the point then? (via TC)
Not one, but TWO new autonomous camera drones have been announced, one being called the Hexo+ and the other being dubbed The Airdog. They're both extremely similar and both Kickstarter campaigns. Now the Hexo+ uses your iPhone as a tracking device and flies with a top speed of 43MPH–wow. It has six blades with stabilization built in and lets you choose how far and from what angle it films you at. As far as pricing goes, $300 will get you a DIY kit for you to build yourself (includes the 3D blueprints), $600 will get you a ready made Hexo+ without a GoPro and $700 will get you the Hexo+ with a GoPro Hero 3–not bad for an additional $100. The campaign has reached its goal of $50,000 and is already exceeding $860,000 with three more weeks to go.
Now The Airdog uses a wrist-worn waterproof hardware tracker instead of your phone. It's also a foldable compact drone vs the Hexo+. You can manually control it if you want too via the camera's app. It has a gyro-stabilized gimbal for mounting GoPros, very similar to the Hexo+ in that regard. The Airdog will cost you $1200 for those willing to pledge, which is $300 cheaper than it'll be once released to the market. They've also surpassed their goal of $200,000 and are currently at $380,000 with a month to go. Which do you prefer?
Adobe has updated their Creative Cloud platform with various upgrades. Photoshop CC received new improvements including new motion blur effects and more powerful content aware tools. Check out the detailed videos below to see what's coming to the software. Adobe also announced Lightroom Mobile for the iPhone as well as a new app for the iPad called Photoshop Mix, which is basically a simple version of Photoshop for those non-Photoshop users. The neat thing is that most of the heavy duty editing work is actually done on the creative cloud servers and returned to the mobile app since the mobile infrastructure isn't there quite yet. What do you think about these updates?
DXO Mark has now crowned the Sony A7s as the new low light king, knocking the Nikon DF out of the top spot. It scored a 3702 in low light vs the DF's 3279 score. The odd part is that the rest of the sensors score falls short against it's brothers the A7 and A7r, like overall color depth and dynamic range. There's also a new low light comparison video between the A7s and the 5D Mark III if you really want to judge its performance for yourself. The Sony A7s looks much sharper and a tad cleaner, especially at higher ISO's in my opinion. Thoughts? (via P5D)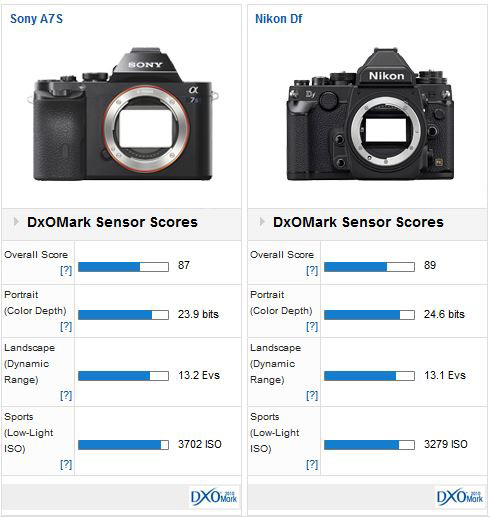 A photographer named Alessandro Merga took a stunning image of the Milky Way right from the window of an airplane. The image was taken during a transatlantic flight from New York to London. He used a Canon 28mm f/1.8 wide open with a Canon Rebel XSi set to 1600 ISO (the max for that particular body). He took 93 exposures all the way up to 30 seconds, of which only one turned out well, which was a 10-second exposure. For the long exposure, he used a gorillapod that he put between the armrest and the fuselage, and covered the camera with a blanket so no inside reflection came through the window. I wonder what the travelers around him thought he was doing…Click the image below to check it out over on his website: (via APOD)
Kanye West is pretty annoyed at Annie Leibovitz for backing out only 24 hours before his wedding. He says he and now-wife Kim Kardashian had to edit their wedding photos to look like Annie's "famous style." The newlyweds edited the image that is now considered the most liked photo ever on Instagram. The image was post-processed by the couple on their honeymoon which he says took "like four days" to edit perfectly. (via NY Post)
Benjamin Von Wong joined Jared in Israel and got a chance to do an action sports photo shoot in Jerusalem. He rounded up BMXers, skateboarders, rollerbladers and just about anyone else he could find for the shoot. Watch the behind-the-scenes video below to see it all: