RAWtalk Photography #095: WE ARE BACK HOME
Click Here to download this weeks RAWtalk Episode as an MP3.
RAWtalk Video and Photo News will be up on Tuesday.
Isn't it always nice to get home from being away? I know a lot of people love being away but for me, I don't like being away for to long. The key to my happiness is never stopping, when I stop, I become less happy.
Many of you know I was out in Seattle on CreativeLIVE putting in 15-18 hour days and still it felt like a vacation to me.
Well, now we are home at the loft and crushing another RAWtalk Episode. I must say, when we finished this weeks show we all sat there and said that was a good one. Of course you never know how it really went until you release it into the wild.
Are you in London or Cologne Germany and can help with Mobile RAWtalk? If so please e mail me at Jared at FroKnowsPhoto.com with the subject line Mobile RAWtalk Help. I am looking for help in finding the locations, helping with the show and someone to correspond with people who are signing up.
In my opinion there are a million different tripod companies all of which are creating pretty much the same tripods. Recently when I was at AllensCamera.com they had in stock the BENRO tripods and video tripods. I decide to try one out and liked it. When I like something I call the company to see if they will send me a test unit so I can see if I should recommend it to you.
In this case I really liked the video monopod for the price and functions that it offered.
Stephen hits you right in the face with more photo news before we CRUSH the flying solo questions that came in this week.
Don't forget to check out AllensCamera.com as well as RODE and Atomos. Without those companies supporting RAWtalk it would be harder to do RAWtalk each week.
Here's all of Stephen's photo news stories in detail:
What Flickr Would Look Like in 1989
A Flickr user named Jeff Jackson showcases what Flickr would have looked like if it existed 25 years ago. He tweaked his 1989 Macintosh SE/30 and browsed the web to see what websites today would look like and how they would function, Flickr being one of them. He says it took a full five minutes just to load a single Flickr page; wow. Check out the black & white 8-bit screenshot below. (via TUAW)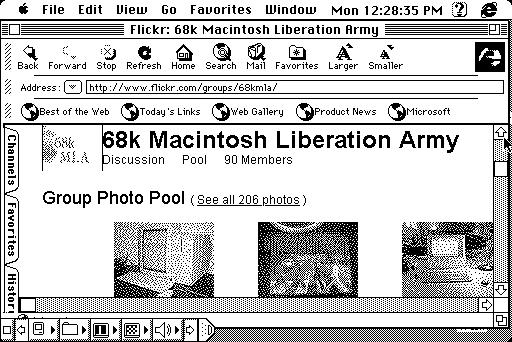 Image courtesy of Jeff Jackson
Celebrate The 45th Anniversary of the Apollo 11 Mission with Archive Photos
This week marks the 45th anniversary of the Apollo 11 mission. To celebrate, why not view a whole collection of pre-apollo 11 photos courtesy of NASA, showcasing the shuttle being built along with images of the blueprints and all. Interesting to see some featured in color and some in black and white, spanning a total of eight years. Click the image below to head on over to the enormous archive: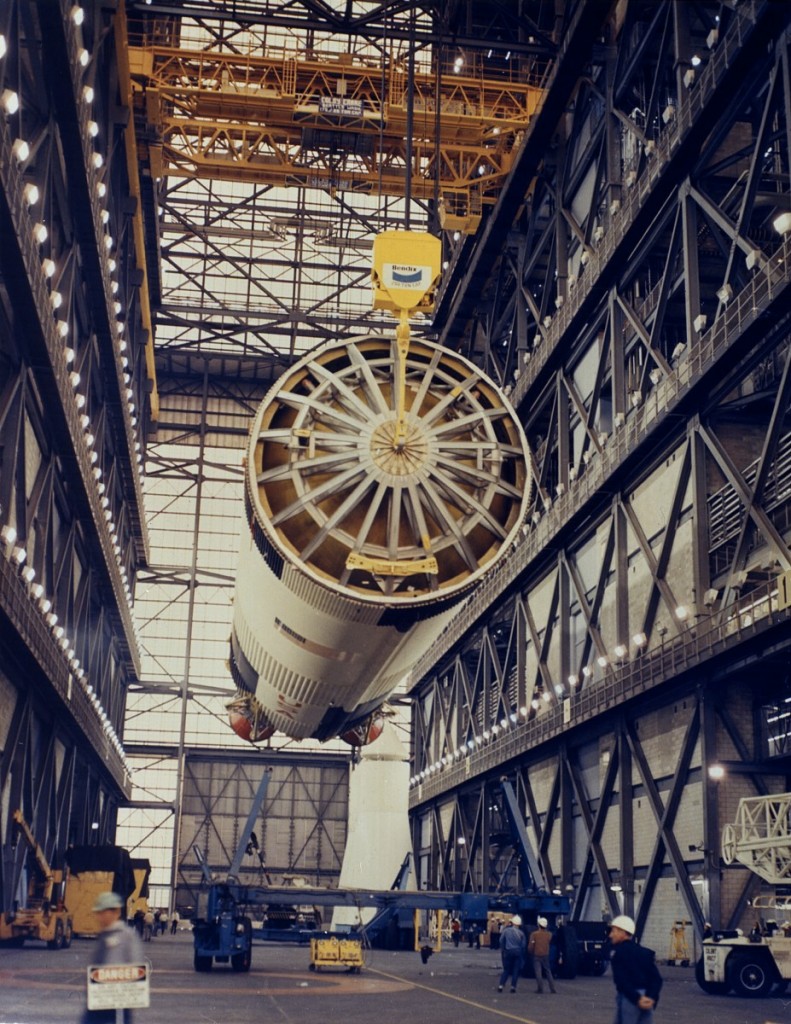 Image courtesy of NASA
Rode Upgrades iXY Microphone with Apple Lightning Connector
Rode announced an upgrade to their mobile microphone called the iXY, which now has a lightning connector. The mic is an XY mic, like the name hints at, which attaches and records straight to your iPhone. It features two half-inch condenser capsules in the XY configuration, offering a high-quality stereo recording at sample rates up to 24-bit/96khz! Superb sound in a tiny package for $199.
Famous "Flag Over Reichstag" Leica Camera Being Auctioned Off
The Leica III camera that was used by Yevgeni Khaldei to take the famous 'Flag over Reichstag' photograph in 1945 is going up for auction. The iconic camera is going up on the Bonhams auction block on Nov. 30 in Hong Kong and is expected to go for anywhere between $390-$580,000 USD. Here's to hoping the collector who claims this camera takes care of it. (via DPreview)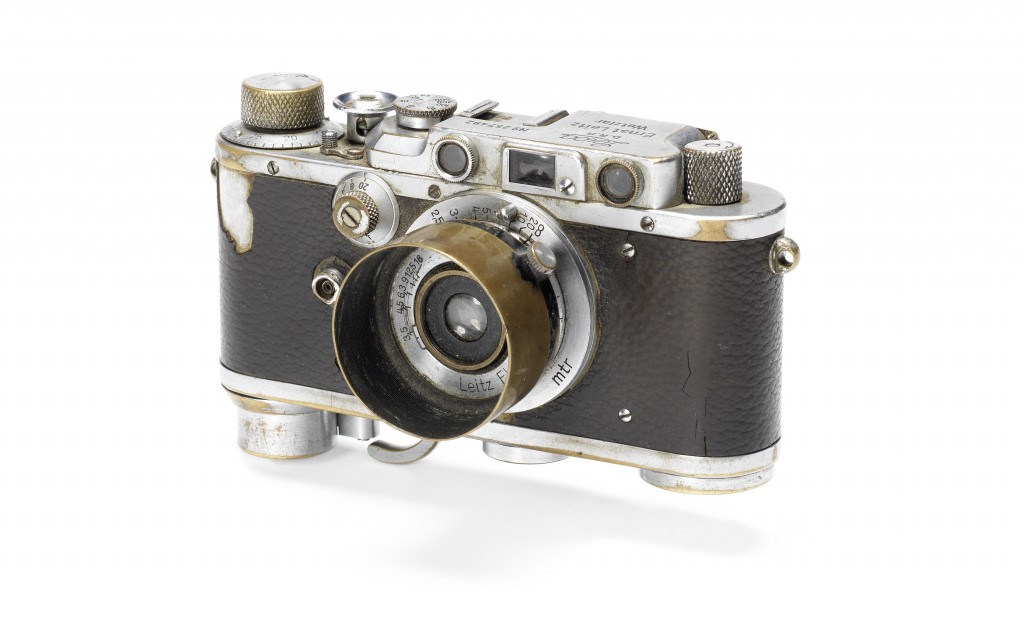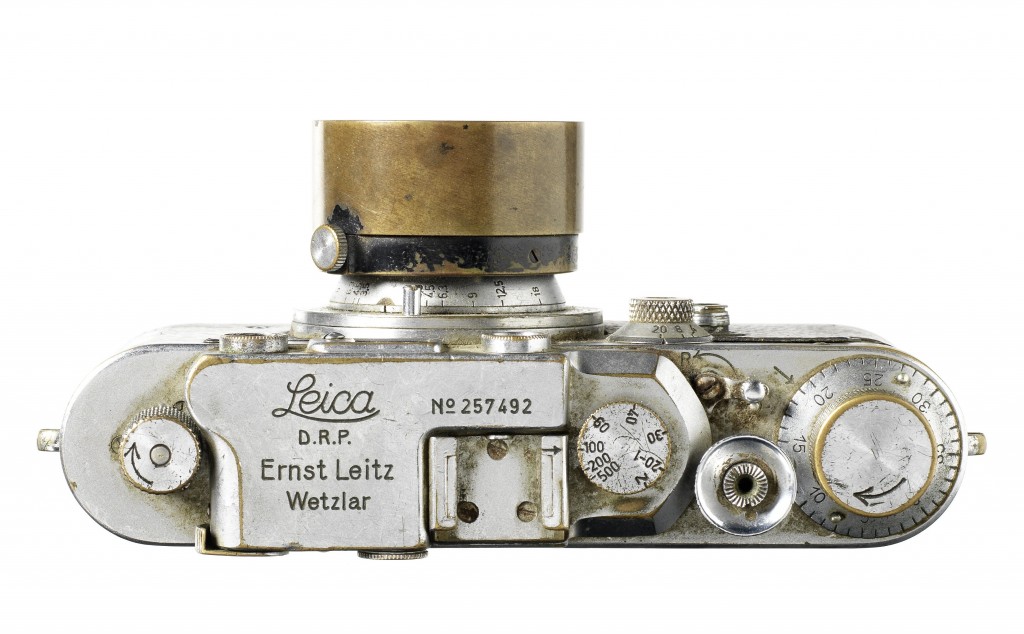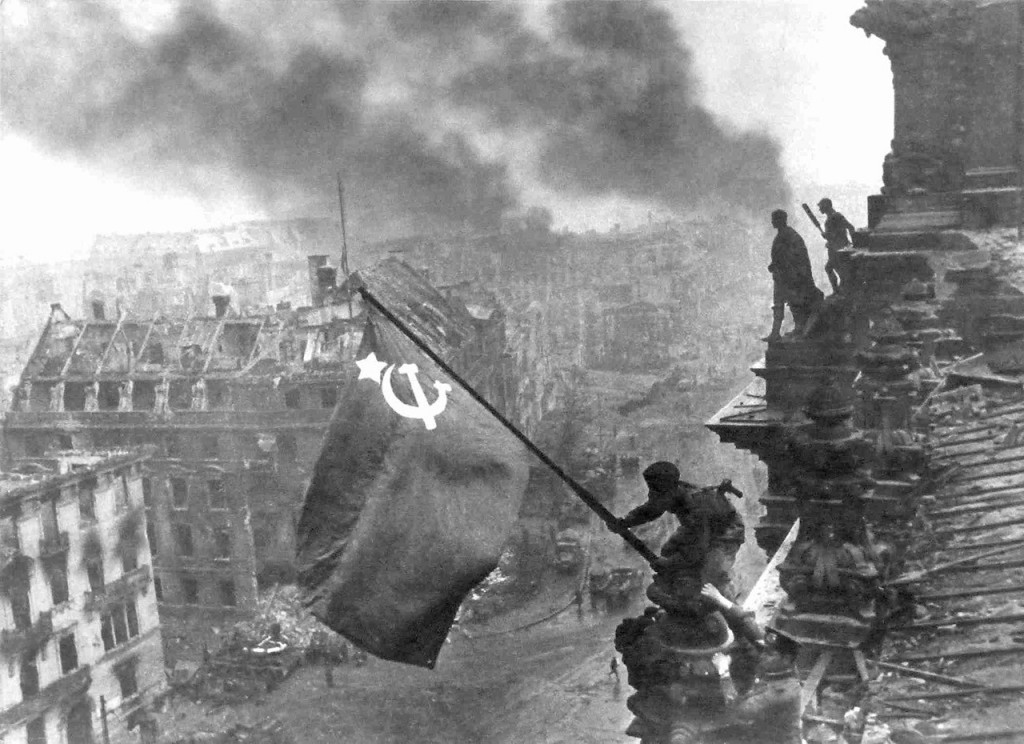 Photographer Inception: A Photo in a Photo
You never really know when you're in another photographer's image since most of the time you don't end up seeing the final photo, in less you happen to be friends with them or they work for a major publication. Well, that happened to photographer Joey L, who discovered that he was in the background of photographer Anthony Kurtz's photo of India back in 2007. Kurtz reached out to Joey and asked him if he happened to be in Varanasi, India in '07 and then sent him the photo. It turns out it was Joey L after all. The best part? There's a photo of him taking a photo of two women in the sequence. Joey L went on to look through his photos from that day and found the exact frame that was shot within seconds of the initial photo. Read the entire story and check out the photos over on Joey L's blog. It's like photography inception: a photo within a photo… (via PP)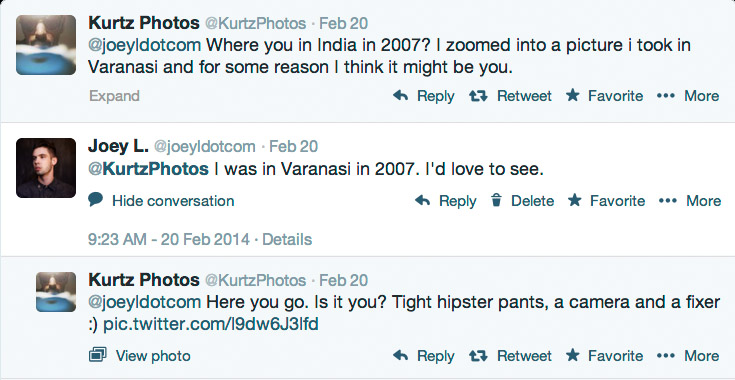 Colbie Caillat's Anti-Photoshop Campaign
Singer Colbie Caillat released a new anti-photoshop music video for her latest song "Try" where she encourages women to take their makeup off and let their hair down. The video features the singer basically going in reverse from having makeup on and appearing perfect to slowly revealing her pores and imperfections by removing the makeup as the video goes on. She also posted a new lyric video which takes the message even further, however it features pictures of various celebrity friends and fans of hers with little to no makeup on and no post processing done, so they say. Meanwhile, she made sure to be all natural in her album cover, with a Photoshop-free image of herself. Here's what she has to say about that:
"When I see gorgeous models and singers and they look perfect on their album covers, it makes me want to look like that too, and it makes me feel like if I don't Photoshop my skin on my album cover, I'm the one who's going to look a little off and everyone else is going to look perfect. And that's what everyone is used to seeing. They're used to seeing people on the album covers completely Photoshopped. On one of my album covers, my arm was shaved down and it made me look very skinny. I think that gives a false reality."
Check it all out below, from the music video to the lyric video to the album cover. All natural is making a comeback… (via Elle)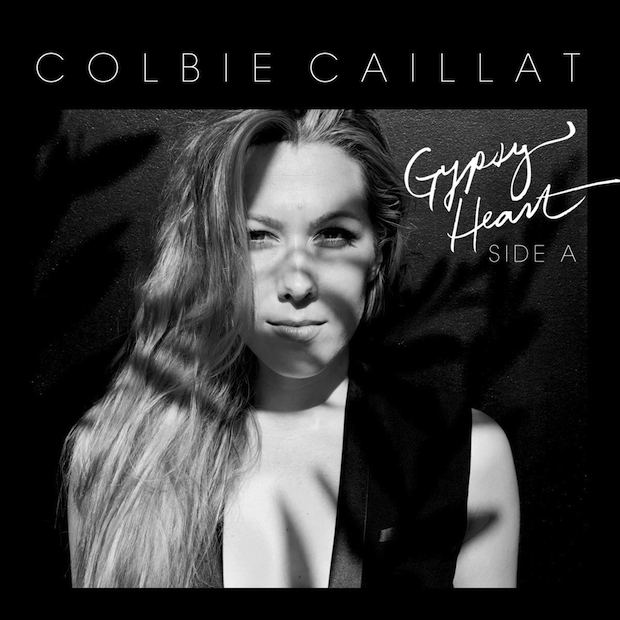 Grieving Father Asks The Internet To Touch Up His Last Photo of His Newborn Daughter
A grieving father named Nathan Steffel took to the internet, asking artists to photoshop the last few images he has of his daughter Sophia who passed away last week after only being around for a mere six weeks; RIP. Since she spent her entire short life in the hospital, he has no images of her without tubes in her so he wanted people to photoshop them out for him. His request was simply, "Can someone remove the tubes from this photo." The Reddit community jumped on this and released a handful of touched-up images, even hand drawn sketches, removing the tubes, taking out the hospital machines, adding a background, etc. The pictures were also accompanied by well wishes and heartfelt messages to the father, who says, "All I wanted was a nice picture. What I received was a lot of love and support from a bunch of strangers. A long with a lot of great photos, drawings and paintings. Thanks everyone!" All in all, I still have faith in the internet. Check out all the response images here. (via TODAY)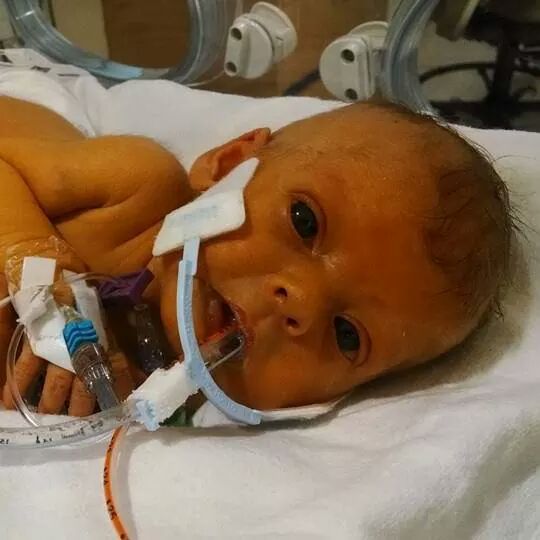 Photographers Suing U.S. Government Over SAR Program
The American Civil Liberties Union is suing the U.S. government over their program that adds photographers on a Suspicious Activity Report. Photographer James Prigoff photographed a public natural gas tank which has a rainbow-like painting on it (which easily attracts the creative eye). Some months later, the FBI showed up at his doorstep asking questions about it. Now, him and three others who have also been targeted, are suing the Department of Justice with the help from the ACLU. Their main claim is that the SAR program breaks the Justice Department's own rules by encouraging police to write up SAR's even if there's no valid reason to suspect that someone is doing something wrong. Prigoff says, "All I was doing was taking pictures in a public place, and now I'm apparently in a government terrorism database for decades. I lived through the McCarthy era, and I know how false accusations, surveillance, and keeping files on innocent people can destroy careers and lives. I am deeply troubled that the SAR program may be recreating that same climate of false accusation and fear today." (via Wired)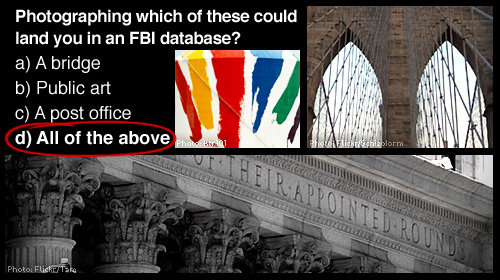 NYC Restaurant Says Food Images Extend Average Table Time
A busy NYC restaurant says since 2004 smartphone photos have doubled their table times. Posted on Craigslist, the restaurant–which remains unnamed–compared security footage from 2004 and 2014, noting that smartphone photos and other phone-uses have doubled their average table time. They say patrons add nearly a full hour to their stay by fideling with their phones and taking pictures of their food. The average time at a table in 2004 was an hour and 5 minutes, and in 2014 it's one hour 55 minutes. Now, none of this is official, take this with a grain of salt. It's simply one restaurant saying this, with no real science behind it. Do you find this to be true? Are you an Insta-foodie addict? Head here to see the full post, featuring an outline of what they discovered. (via DA)
See What Your City Looks Like At Night From Space
A new project called Cities at Night geotags all of the photos of major cities around the World at night, taken from various astronauts from the International Space Station on a single Google map. The photos were taken between 2003 to today. Some are great, some are blurry due to camera shake or the ISS moving so quickly. You can download the full-res RAW file, once you click on your own city. Click the screenshot below to head on over to the map to spot your own city: (via TMF)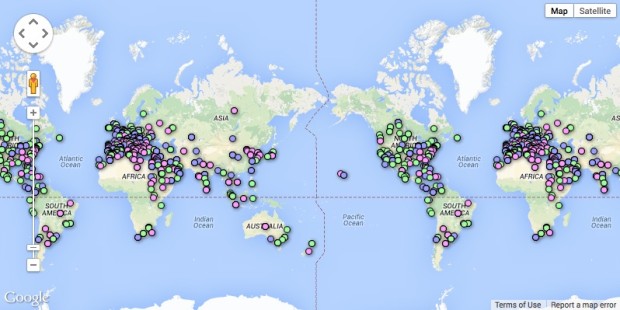 Whales Capsize Photographer's Boat, Caught on GoPro
A photographer named Dale Frink was on a whale watching trip earlier this month when all of the sudden a pair of blue whales capsized the boat he was on, throwing all his gear along with himself into the water. The whole thing was caught on camera too, he had a GoPro mounted on the boat. Unfortunately it was pointed the opposite direction and only caught his reaction, not the actual whales. However he did get the shot, firing off an image before his Canon 6D was thrown into the ocean. He says his phone still lives at the bottom of the ocean too; bummer. Read his whole breakdown over on his blog and check out the video below. (via PC)
Photographing In The Arctic with Chris Burkard
Photographer Chris Burkard takes you behind the scenes of his recent trip to Norway where he photographs snowy surfers in the Arctic circle in a new video. Check out the mini-documentary-like film below where he even gets in his own wet suit to join the surfers in the frigid water. You can see all his behind-the-scenes images over on Smugmug. Would you do this? (via Smugmug)