LIVE From San Francisco It's Mobile RAWtalk- Episode #099
Click Here to download and save this weeks RAWtalk as an MP3.
For our second Mobile RAWtalk we bring the circus to Santa Rosa which is about an hour outside of San Francisco. ThinkTank Photo the makers of the camera bags I use were gracious enough to open up their office for this special episode. I also have to thank Squarespace who covered our expenses to make this trip a reality. Please support our sponsors as they are the ones who keep this content FREE.
Stephen started off the show with a very special announcement that has been a year and a half in the making. Tune in for the first few minutes to get the scoop.
I sat down with one of the founders of ThinkTank, Kurt Rodgers for a quick interview before we jumped into the Photo News, discussions and LIVE Flying Solo.
Again I want to thank everyone who attended the Live Broadcast. It means so much that you guys take your time to join us for these live shows. Thank you to ThinkTank Photo for their offices as our backdrop. If you have not checked out Squarespace and would like a 14 day FREE trial please go to Squarespace.com/fro and use code "FRO" to get 10% off your first year.
This show was recorded with three Nikon D610's, one GoPro Hero 3, Rode Broadcaster Microphones, Sandisk Memory Cards, Atomos Ninja Blade and 3 1×1 LED Light Panels.
Here's all of Stephen's photo news stories in detail:

A Battery Made Out Of Something You Can Smoke?!
Well we didn't see this coming: Researchers have discovered and demonstrated a new method to make efficient batteries out of hemp. Yup, read all the science talk about it over on PetaPixel. Pretty crazy right?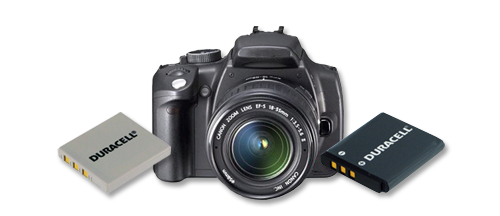 NYPD Sends Out Memo Reminding Themselves That They Can Be Photographed
The NYPD sent out an official internal memo reminding police that they are allowed to be photographed. The note documents how they aren't aloud to take action to stop people from photographing or filming them in public. Here's an excerpt from the memo: "Members of the public are legally allowed to record police interactions. Intentional interference such as blocking or obstructing cameras or ordering the person to cease constitutes censorship and also violates the First Amendment." Now it does point out that photographers and videographers are still prohibited from interfering with police operations, so don't rule out every incident of filming/photographing here. (via NYDN)
This Lens Is How Much?
The enormous Canon 1200mm f5.6L lens is up for sale online on MPB Photographic over in the UK for a mere $165,000. Only about 20 of these were ever made so it's super rare, and only a few of those are privately owned, so for one to go up for sale is a pretty big deal. The last one of these sold was back in 2009 for $120K on B&H. Would you ever dish out this kind of money for a lens? (via PP)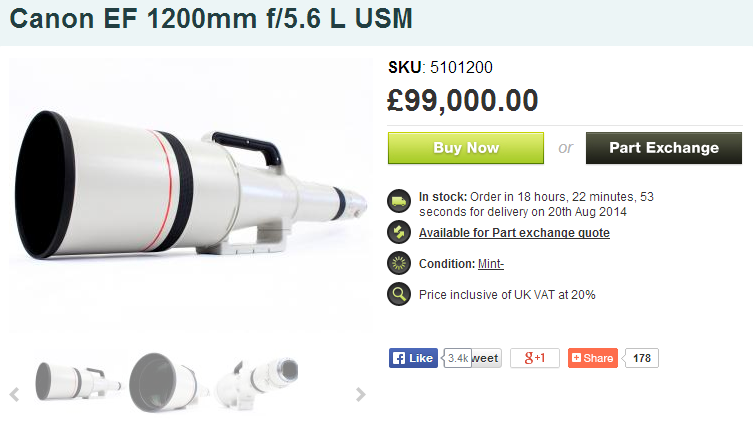 Humans of the Middle East
Brandon Stanton, the man in charge of Humans of New York, took his project on the road with the UN and revealed a new photo series from the streets of Iraq. He's currently on a two month UN World Tour, kicking it off the first week of August. Stanton says, "We hope this trip may in some way help to inspire a global perspective, while bringing awareness to the challenges that we all need to tackle together." The project began in Iraq but he's already moving on to Jordan and will visit eight more countries before he comes back home. Click the screenshot below to read the amazing stories of each photograph: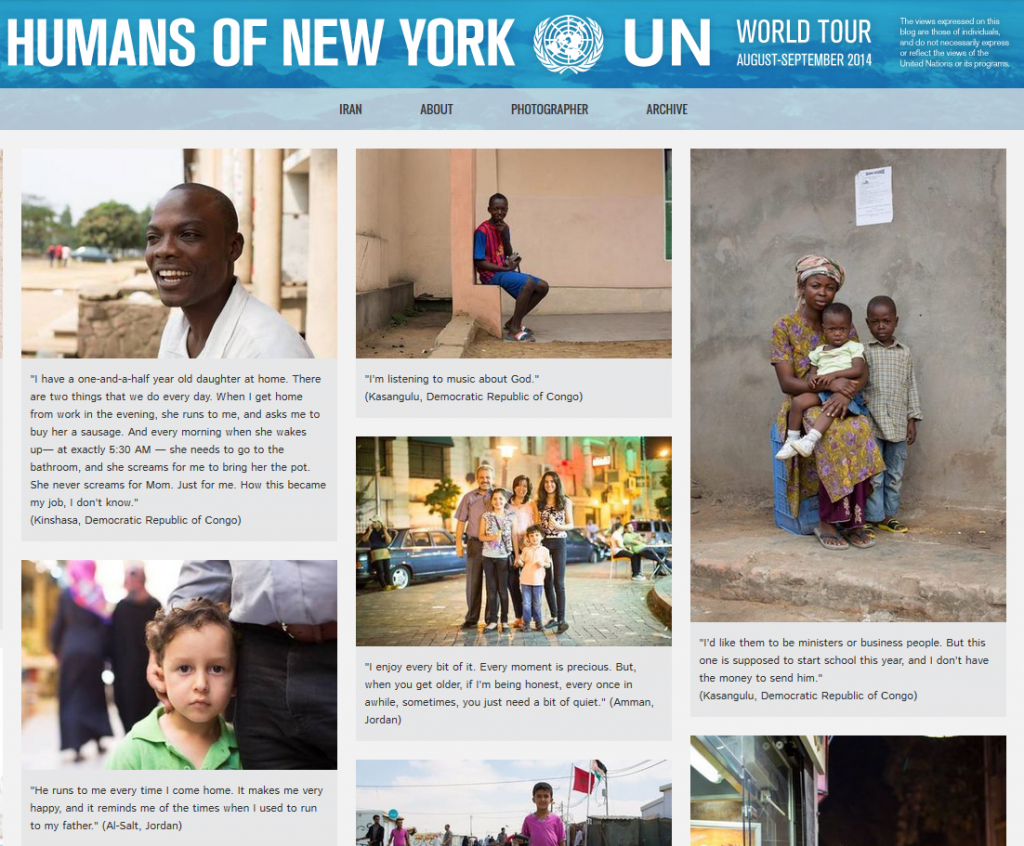 First-Ever Drone Film Festival Announced
The first-ever drone film festival is set to take place in NYC on Feb. 21, 2015. Called the New York City Drone Film Festival, it was put together by director, photographer and aerial cinematographer Randy Scott Slavin to "celebrate the art of drone cimematography." He's currently taking submissions until Nov. 30, and all films must be shot (obviously) on a drone and must be five minutes in length or less. Will you be submitting? (via FS)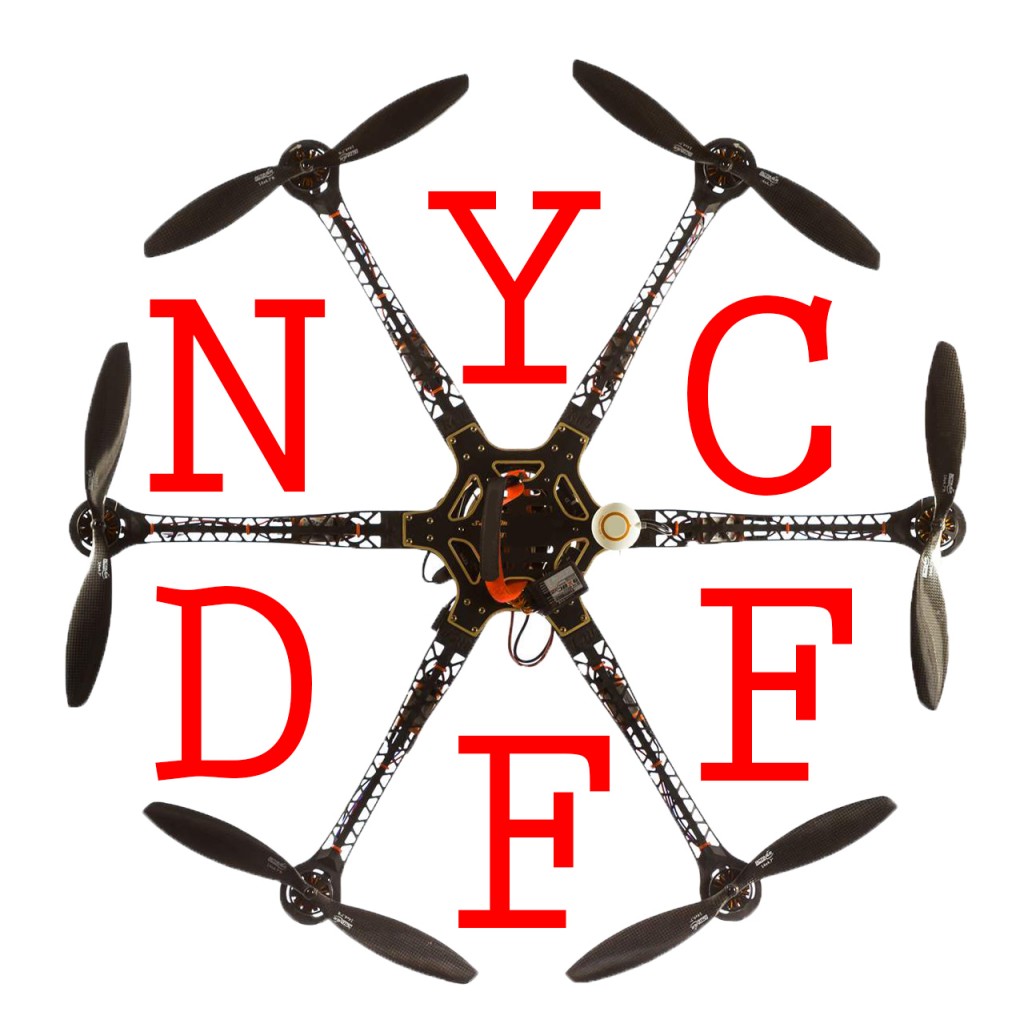 Photographer Uncovers Rare Robin Williams Photos
Some tragic news this past week with the passing of Robin Williams. In light of this whole horrific situation, a photographer named Daniel Sorine dug up some old photographs of what he thought was initially random mimes in Central Park in 1974, only realizing a few years ago that one of those mimes was actually the famous actor. He tells PetaPixel, "Back in the 1970?s I was a young photographer, short of funds, and not able to afford a studio or adventurous treks around the globe in search of the perfect image, Therefore, the streets of New York City became my studio as well as the studio for many other aspiring photographers." And on weekends, Sorine describes Central Park as, "a photographers paradise thanks to an unlimited amount of live performers showcasing their various talents." Just another showcase of Robin Williams' hilarious talent. Head over to PetaPixel to check out the historic images.
If Twister Was a Light-Painted Film…
Photographer Martin Kimbell posted some interesting light-painted photographs online that mimic the look of a tornado. He used an LED hoop of some sort to paint the image. It looks like he basically tosses the hoop in the air, which then comes down in a tornado-like swirl. The interesting part? He still shoots most of it on film too. Head over to his official website to check them all out. (via Colossal)
Photographer Attacked While Covering Riots in Missouri
A photojournalist named David Carson was attacked while covering riots and looting in Missouri. The back story is that riots started in the small town of Ferguson, Missouri after a young teen named Michael Brown was killed by police, who opened fire on him. The photographer was attacked after he took a few photos of armed looters from inside a vandalized convenience store. After the looters realized he was taking photos of them, one of them yelled, "he's taking pictures, kick his ass." Within moments he was on the ground being kicked. His camera lens shattered, so he ended up using the actual camera as a weapon to fight back. He later took more photos from outside the store, after the looters lit it on fire. What do you think of this whole situation? (via PP)
My edit from #Ferguson riots, crazy night pic.twitter.com/qY42MklOLh

— David Carson (@PDPJ) August 11, 2014
Polaroid Tries To Be GoPro
Polaroid released their own action cam called the Cube. Specs on the rubber cube include a 6MP sensor, 1080p video and built-in magnets around the shell so it mounts on nearly any metal surface. Other mounting options include a helmet, bike mount, suction cup with waterproof housing, tripod mount, strap mount, and even a monkey-shaped mount. Pricewise, it comes in at only $100. Would you ditch your GoPro for this?
This Camera Shoots At Nearly The Speed of Light
Researchers have created the world's fastest high-speed camera called the STAMP: sequentially timed all-optical mapping photography.The hardware uses an optical shutter to capture frames at one-trillionth of a second. Now with that being said, it's only 450x450px-resolution in the end, but expected at such an insane frame rate. It's said to capture images as fast as 1/6th the speed of light. However, it is one square meter in size so it is a beast and not something you can simply carry around. Is this the future of high-speed videography? (via WSJ)
A USB Business Card Made Out of…Cardboard?
There's a new type of business card on Kickstarter called the swivelCard. The unique part about this card is that it's a cardboard card with an integrated USB drive. The company calls it a smart business card that features just ordinary paper (dubbed "intellipaper") that can be used as a USB drive. The interesting part is that you can actually track down where and when each card is individually being viewed, it has built in analytics. Now the campaign already exceeded its goal of $10,000 and has raised over $74,000 in funding at the time of writing this article with about three more weeks to go. The only caveat is that it's $29 for a set of 10 cards if you want to back them. They are expected to ship in November of this year. Will you be funding this? (via PP)
New Algorithm Adds Natural Weather To Your Image
There's a new program that features an algorithm that automatically changes the time of day, weather, and season of any photograph. You simply type in "more rain" for rain drops to appear, or "more snow" for snow to come in or "more storm clouds" to make clouds appear in the distance. Now the cool part is that it doesn't just overlay a generic filter, it actually takes under consideration what is in the photo and works around that, creating a realistic effect. For example, if you add clouds, it only add clouds in the sky portion of the photo. Check out the preview video below demonstrating the algorithm, amazing right? (via Gizmodo)