RAWtalk Episode #047: Music, Low Light and Concert Photography Part 2
Right Click here and hit save as to download this weeks RAWtalk Podcast.
I hope you enjoyed Part one of Episode #47 last week as much as we did. If you have not listened to Part 1, you may want to do so before jumping into this latest episode.
For those who did hear Part 1 last week, you are going to really love Part 2, where Stephen and I jump into the week's photo news and discuss the new ZOOM H6 that came in the mail.
Not only will you find the photo news preview video below, but you can find all the stories and more that were discussed in this week's episode.
First up, the Magic Lantern team has done it again and hacked another Canon DSLR, enabling it to shoot RAW video, this time being the Canon 7D. The 7D apparently features the same RAW buffer that led to RAW video in the 5D Mark III. However, don't get your hopes up too much, resolution-wise, you're limited to only 1736 x 1156 which is almost full 1080p, and to make it worse, you're also limited to only two second bursts; ouch. It's worth it for footage like this though, what do you think? (via Engadget)
Speaking of the Canon 7D, more rumors have hit the web about the long-rumored Canon 7D Mark II. Canon Rumors is citing that spec-wise, the second version of the 7D will sport a 20.2MP APS-C sensor with an ISO sensitivity of 100-25600 (seems to be the standard these days). Also, it's rumored to shoot at a fast 10-12 fps framerate, which to any sports photog is good news. It's said to also include a "new" AF system, probably built on the Canon 1D X system and borrow the Canon 70D's new Dual Pixel AF. Don't expect it anytime soon though, CR is reporting that there is a zero chance of it arriving in 2013 with a tentative release date in the second half of 2014. I'm a previous owner of the 7D and personally can't wait to see what comes of the upgraded version. (via CR)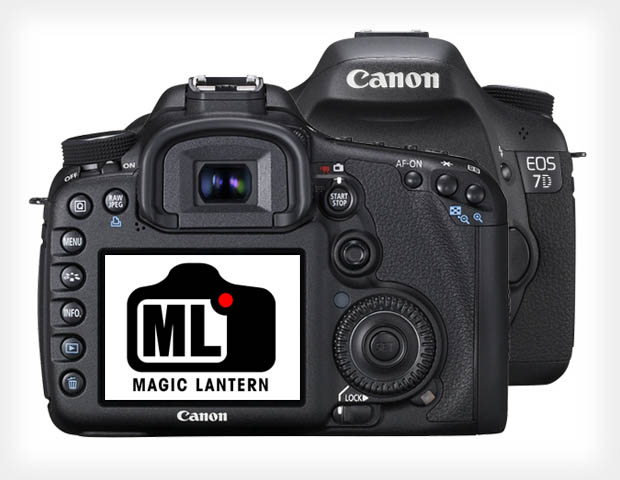 This is pretty cool: the search engine bing and 500px have officially teamed up, offering photographers on 500px the chance to now showcase images on bing's homepage. They won't just post the image too, but will also credit the photographer, link back to their 500px profile and even include a short bio about him or her. Now this isn't Google we're talking about, but it's still a big deal. Users can simply click the info button on the bottom right of the image, shown in the screenshot below. Want to opt in? All you need is a 500px account and need to add the images you want included to the "bing home" section in your organizer. This part might turn people off though, bing does allow the image to be downloaded with a "personal use" license to use as say computer wallpaper or something, however, you still retain all the rights to your image. What do you think of the new partnership? Smart move on 500px? You can read more about it over on 500px's blog.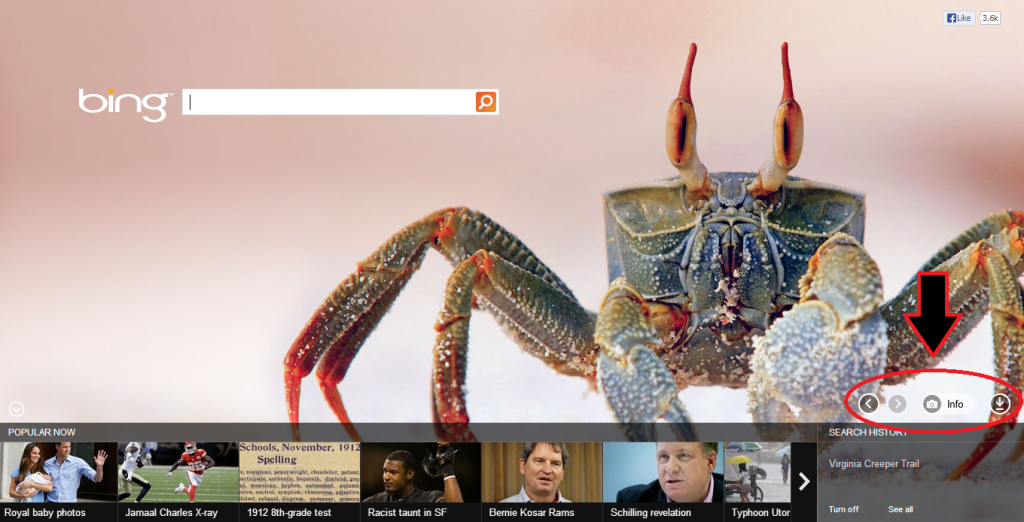 Breathtaking. Some of the first sample test footage from RED's new Epic Dragon is now online. This thing is indeed a beast with it's 6k sensor and $29k brain. You can even pull stills right from the footage it's so sharp. Check out the amazing cinematic footage below, shot by Moark Tola, and read his notes about the upgraded sensor over on Planet 5D.
Rare photographs from Marilyn Monroe's very first photoshoot have made their way online. Photographer Joseph Jasgur, then known as Norma Jean Dougherty, was one of the first photographers who shot Marilyn Monroe back in the day. She first met Joseph at his studio in 1946 where the following images were taken. The story goes that he shot numerous photographs of her over the following weeks, including glamour shots that were used for her promotion. Then, in not the best move ever, he sold the rights to his entire portfolio, including the Monroe photographs, and spent the last years of his life trying to regain control of the collection; I'm sure he regretted that decision…Click the model release form below to check out all the images: (via SF)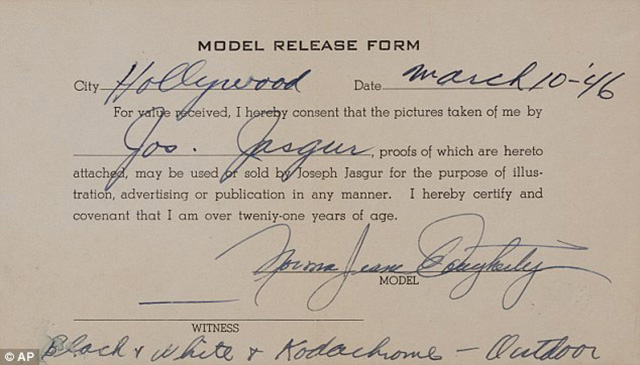 Lensrentals.com put together a list of the lenses that most often need repairs which is good to know if you're looking to invest into a pricey lens. The lenses include Rokinon, Tamron, Sony, Sigma, Canon, Nikon and Tokina. A fun fact about the list: every lens brand of the 70-200mm lens has the highest rate of repairs needed, so if you're looking to buy one, expect to send it in for a tune-up eventually down the road. The data they collected also shows turnaround time of the repairs, with Canon being the best at 5 days for repair and Olympus being the worst at 40 days. They also bring up average repair cost with Nikon and Leica being the most expensive to fix. However, it's a fixed price to fix based on how much the product originally was worth so with Nikon and Leica obviously being more expensive it makes complete sense. Click on the screenshot to check out all interesting data charts the rental company gathered: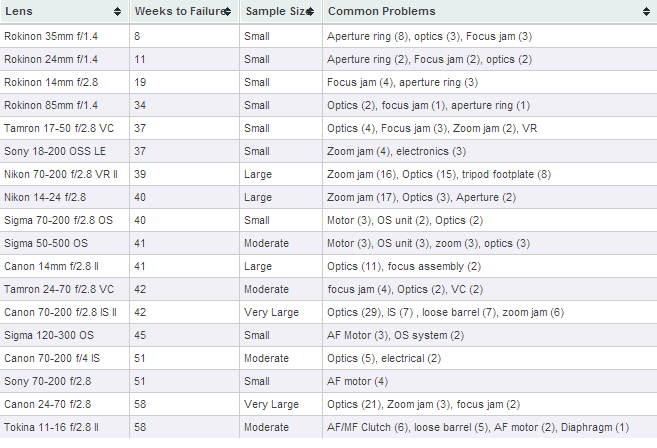 A new company called Badass Cameras is building an adapter that will allow you to use your smartphone as a cheap digital back for your camera; yup. They're calling it the World's first medium format smartphone digital back, which looks like your standard back but you plug your phone into the back of it. Light is directed onto the camera of your phone, allowing you to capture snapshots that resemble what a standard digital back would capture. Hmm….The company is set to launch a Kickstarter campaign in the next few weeks, so don't fret, your Instagram photos will look that much better… (via TPB)