We tried to keep this show to an hour, WE FAILED: RAWtalk Episode #068
Right Click Here and hit save as to download this weeks RAWtalk as an MP3.
Here at RAWtalk headquarters aka my LOFT we attempt to do a one hour show each week. Much to Stephen's chagrin we tend to miss the mark. Lucky for you, you get more RAWtalk just about every week including this one.
This week we take a look at the NEW GEAR that was announced at CES. Was there a lot of major announcements from the big guns, no not really. Canon had ZERO, Nikon had three things including something sort of like a D4s and Fuji had some random cool toys. Other than that I am glad I did not go to CES this year.
What are your thoughts on third party lenses??? I had a reader tweet at me to never recommend a sigma lens again. I of course had a nice discussion to find out why he said that and that's what I talked about on the show.
Finally we get into the first FLYING SOLO of 2014 and I have to say the questions were on FIRE this week.
Thank you guys for downloading, listening and watching RAWtalk.
This weeks show is sponsored by ATOMOS which you know we have been using for a few weeks now. And RODE microphones which if you have ears you will be able to hear the quality of the microphones we are using.
Here's all of Stephen's photo news this week:
Lots of news coming from CES this week. Canon was obviously there and had an interesting demo showcasing how the inner workings of their lenses function. They had an STM display, or "Stepping Motor" display, along with the electromagnetic technology they use to control the aperture when shooting video and they even showed off how their image stabilization works inside their lenses. Some really amazing stuff, reminding you of how complex these lenses really are (and why they're so expensive…). Check it out below: (via PP)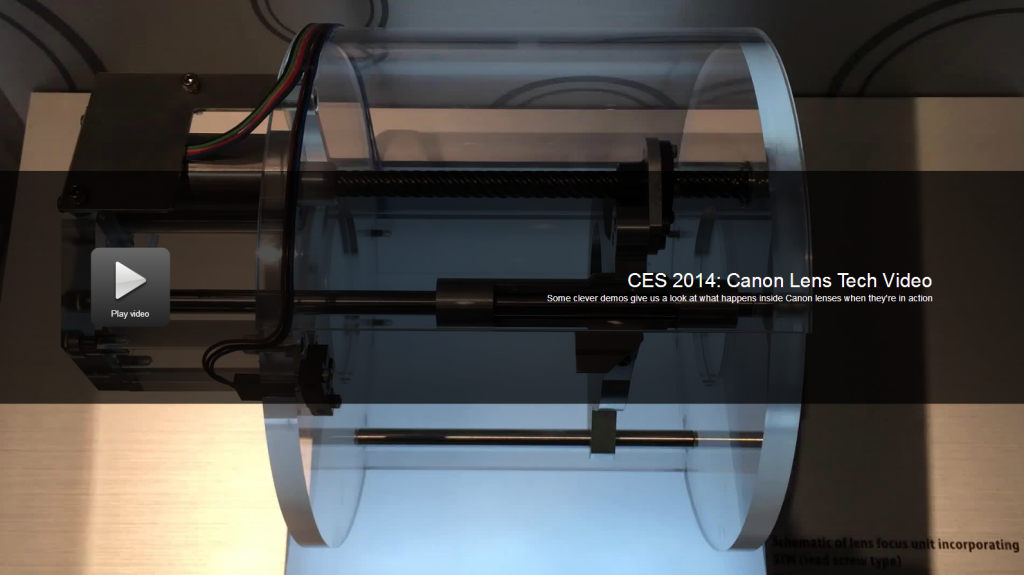 Moving on to Nikon, they made a "development announcement" saying that the Nikon D4S will officially be the successor to the two-year-old Nikon D4. Here's what they had to say about it:
"As Nikon's new flagship model, the D4S will offer advances over the Nikon D4 HD-SLR camera, including enhanced image quality enabled with adoption of a new image-processing engine. The new HD-SLR will also feature more advanced autofocusing performance, further solidifying it as the choice for professional sports, nature and event photographers as well as photojournalists."
So no major changes expected unfortunately, but in the meantime check out a video of the new (prototype) camera below and check out Jared's preview here: (via NR)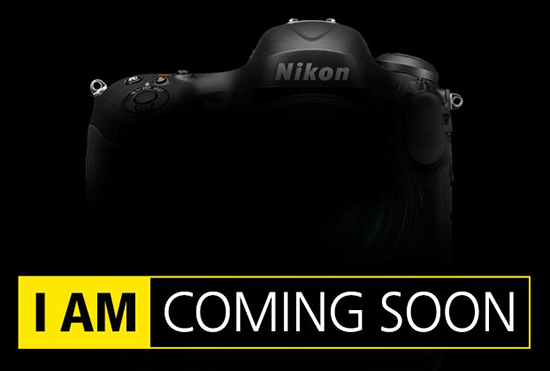 Nikon also announced the new D3300, which has some impressive specs for a "beginner camera." Specs include a 24.2MP sensor, the new EXPEED 4 processor, 100-12,800 ISO sensitivity–crazy right?! It also shoots at five frames-per-second, has a new guide mode that gives step-by-step help to beginners and an easy panorama mode as well. Full 1080p HD at 50/60p which seems to be the new standard. It will come in at an affordable $646.95 and will be available in both black and grey/red. Will you be picking one up?
One of Jared's favorite items announced at CES: Fujifilm's new portable Instax printer which lets you basically print your smartphone photos anywhere. It's officially called the Instax Share SP-1 Printer. It's a compact wireless printer that basically turns your smartphone into a portable printer. The printer has it's own WiFi hotspot for smartphones to connect to for both iOS and Android devices via the Instax Share app. You can also choose to print real-time information including the date, time, location or even weather info on the film which is always a plus come ten years down the road when you open up that old shoebox. Another convenient feature is it's reprint button for making quick copies. Unfortunately it takes two CR2 batteries, which gives you about 100 prints–no AA's. The Instax printer is set to hit stores in May for about $200. I think I might have to invest in one of these. Check out the full press release by clicking the image below: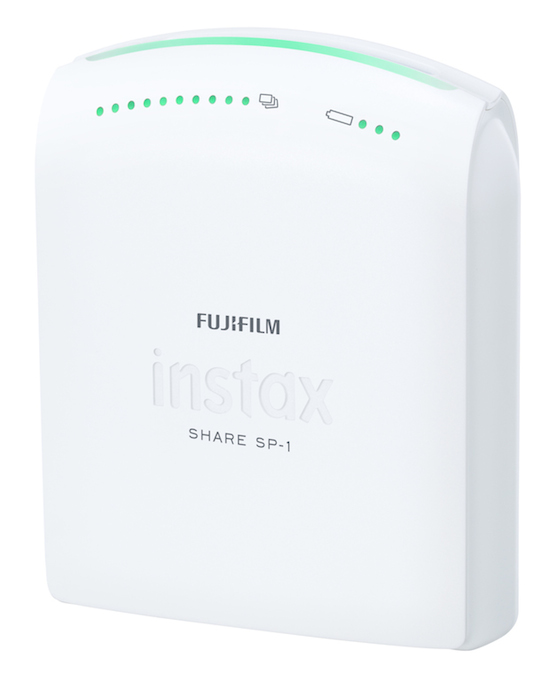 Rivaling that–well, sort of—Polaroid has announced their long-rumored Socialmatic camera which is set to be released in the Fall. It's an instant camera that is built around social sharing. It lets you share the photos you take on social networks and also print them immediately. Even better, it's shaped and looks just like the official Instagram logo. Spec-wise, the camera has a 14MP sensor on the front with a 2MP sensor on the back (for those much-needed selfies of course). It rocks a 4.5inch touchscreen LCD which is huge, also has built-in WiFi of course and 4GB of built-in storage with expandable MicroSD compatibility. As far as film goes, it will print on Polaroid's ZINK paper. What do you think?
Lexar announced what they're claiming as "the world's fastest memory card," a new Compact Flash or "CFast 2.0 card" with 3,333x write speed which has insane 500mb/s transfer speeds; woah. The new cards will come in 32-256GB sizes and will probably most likely cost a TON. They're also creating a specially designed USB 3.0 card reader for the card which will work in their new HR1 Hub. My bet is that the D4s will swap out it's XQD slot for a CFast 2.0 slot…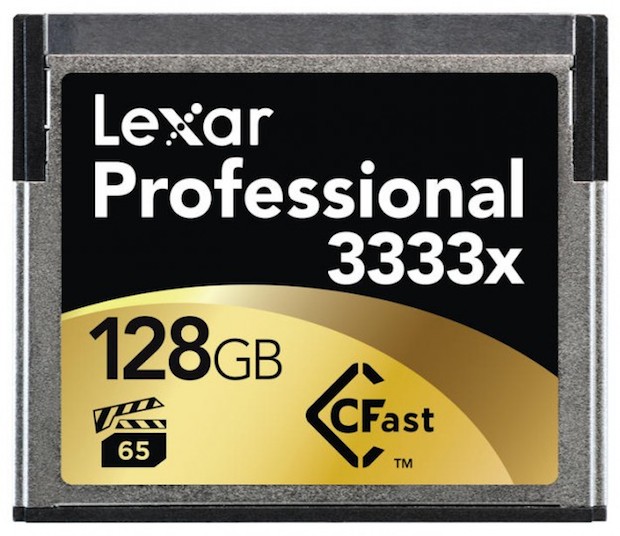 This is really cool, Alexx Henry teamed up with Nikon to create an xxArray camera system at CES that uses over 64 cameras to create a detailed 3D model of a person, which they then inserted into a video game in under two hours; wow. The camera system is made up of 68 cameras including a ton of D5200 and D5300's (surprised they didn't have a bunch of D3300's to show off). They all fired at once in this tiny closed off pod which then created a 15.4 gigapixel image of the model or person. Now it wasn't perfect though, the video game face couldn't be animated, which isn't the end of the world. Check out a video of a Gizmodo employee testing it out below; you gamers will love this. (via Gizmodo)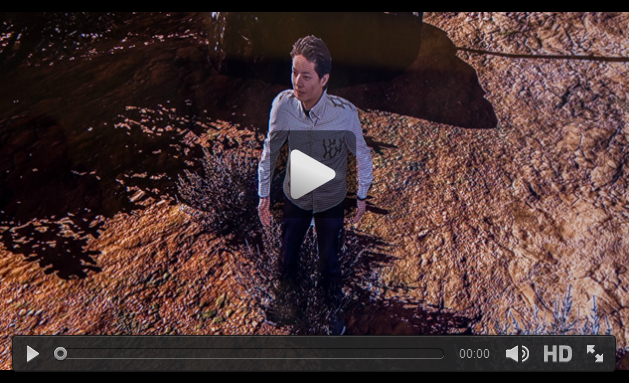 Apple has reportedly acquired app developer John Papandriopoulos, aka SnappyLabs, an electrical engineer who studied at the University of Melbourne. He created SnappyCam, an iPhone app that allowed users to take full-resolution pictures at 20 to 30 frames per second. Apple has yet to confirm the acquisition and terms of the deal were not revealed. However, the app has since been pulled from the app store, along with Snappylab's official website. So here's to hoping Apple utilizes him and makes their Camera app even better! (via TC)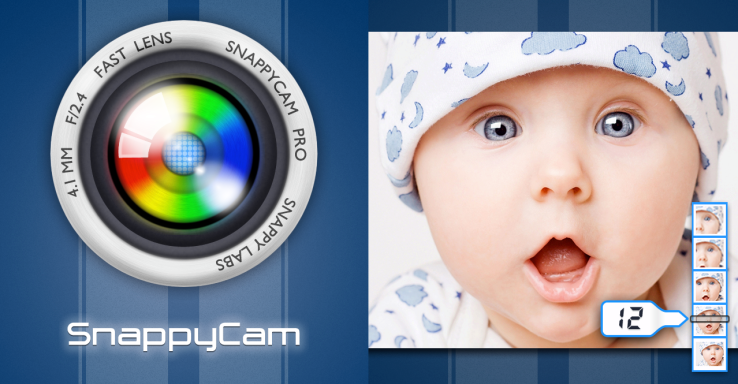 Designer Scott Sherwood has come up with a great DIY idea and put old slides to good use by making a curtain out of them. He wanted to keep consistant patterns so Pink is at the top, and the slides go down according to the color spectrum so it goes red, orange, yellow, green, blue and finally purple at the bottom. The curtain houses more than a 1000 slides with an shadow pattern with various different four months to make. It's made up of 1,152 slides specifically and is 6-foot by 5-foot 7 inches. Check it out below: (via LS)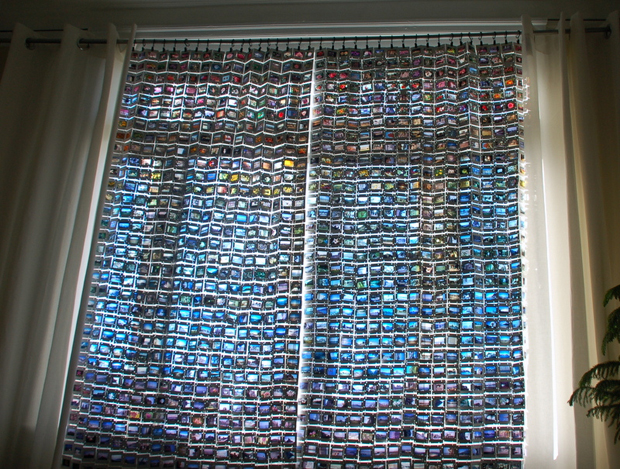 This is something our new intern Stephen Sutter will love: a new DIY pinhole camera called The Original Pin (which is made of wood) is featured in a new Kickstarter campaign. The wooden camera offers three different faceplate options and uses 35mm film so no special film is needed. The campaign has already reached about 3/4 of it's $10,000 goal already at the time of writing this article with about another five weeks to go. The kit starts at $55 and will begin shipping in April assuming the campaign is successful. Will you be contributing?
And finally, a really creative pair of French photographers created tiny worlds using mini figurines and food. The photographers, Akiko Ida and Pierre Javelle, revealed their new photo series called MINIMIAM, which features everything from golfers hitting sprinkles off donuts to Batman standing on sugar cookies with a lemon in the background as the Bat spotlight to astronauts exploring the guts of a pumpkin–really fun stuff. The pair of photographers are apparently commercial food photographers by trade, but in their spare time get to mess around and do this kind of stuff. It reminds me of 'Honey I Shrunk The Kids' a whole lot. Get creative, that's where the fun lies. Click the logo below to check out the photo set at their official website: (via Wired)