BlackRapid Yeti Review
As some of you may know my first introduction to the BlackRapid Strap was that I did not understand it. After using one and getting an education on how to properly use it I have not done a shoot with out it in almost three years.
In this review I take a look at the BlackRapid Yeti double strap. If you are asking yourself if there is already a double strap you would be correct. But there is a difference, the Yeti is not replacing the orignal double strap as it does not serve the same function. The Yeti does not go over both shoulders but simply is worn just like a regular BlackRapid and it ads a second place to attach a camera.
There are some differences in the strap where the front and back of the strap curve opposite directions allowing it to better stay secured to your shoulder. There is also a rubber mesh material on the bottom of the strap that will also help the strap from sliding around on your shoulder. I like this option but I tend to like the rubber nipple options more myself.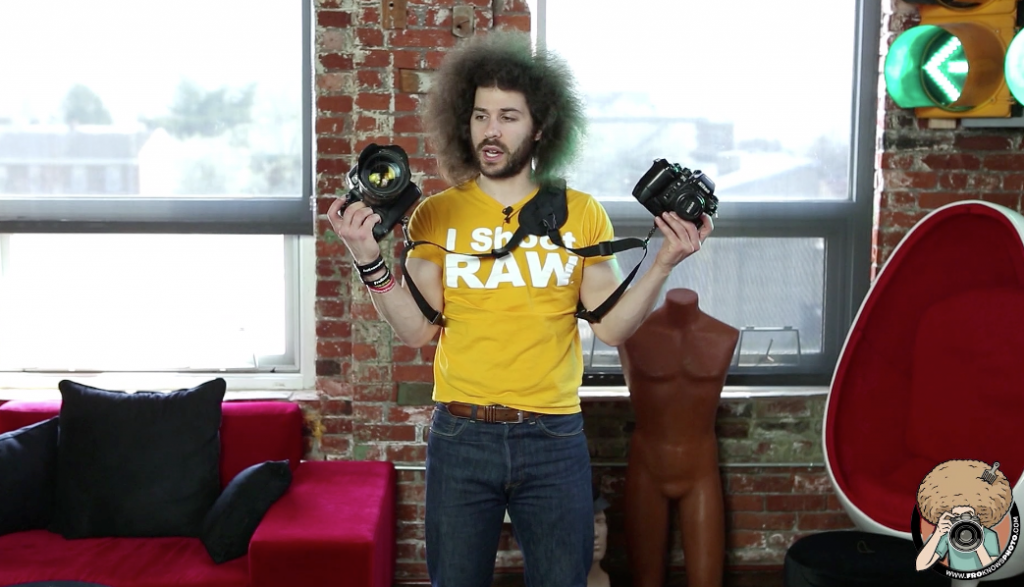 So how does this strap feel? With one camera it feels like a fantastic strap tanked up there with the RS-Sport that I always use. How does it feel with two cameras attached? I chose to attach two of my old film cameras, the Nikon F5 with a 70-200 2.8 and a Nikon F4 with a 50mm 1.4. I would say you feel extra weight on your one shoulder but I liked the access that I had to both cameras.
What I would say is that for shorter photo shoots having two pro bodies and lenses on the Yeti would be perfectly fine. As you start to get into long days of shooting you may start to feel a little strain on your shoulder.
The fact is this is not a replacement for the double strap, if you need two pro bodies on you I still suggest the double strap. As I am told this strap is meant for one pro body and a smaller body on the secondary strap, something like the Fuji X100s or similar smaller cameras. With those having less weight you would pretty much not even know that it is there by your side.
Overall I am very happy with the feel and direction of this strap. Even if you don't see yourself using two cameras often this strap will still work well as a single strap.