Join me "Behind The Scenes" while I'm in Las Vegas?
We are off to Las Vegas to cover the NAB Show thanks to VideoBlocks!!! While we're there we will be capturing a ton of BTS videos for Snapchat.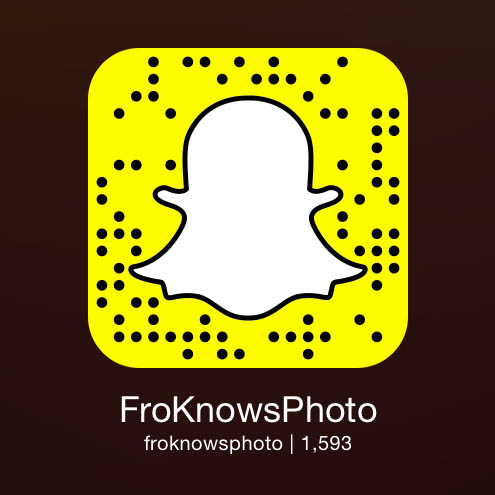 If you haven't followed me on Snapchat you can do so by searching FroKnowsPhoto or taking a picture of my Snap code with your snap camera.
I am running a SPECIAL SALE on All of my Video Guides until April 16th 2015. Use code "vegas777" at check out at any of the links below to get 24% OFF. Remember the code is case sensitive.
FroKnowsPhoto Beginner Guide To Getting Out Of Auto

FroKnowsPhoto Guide To DSLR Video
Off to Las Vegas so why not.Off to Las Vegas so why not. Use code vegas777 to get 24 percent off any or all of my video guides. Use these links below. Beginner Guide http://bit.ly/froguideDSLR Video Guide http://bit.ly/dslrvideoguideFlash Guide http://bit.ly/froflashSales of these guides is what keeps the free content coming.

Posted by Fro Knows Photo on Saturday, April 11, 2015