EARMUFFS What a FANTASTIC Eye Opening and Inspiring Interview with Amelia Davis RAWtalk Episode #110
Click Here to download this episode as an MP3.
Rawtalk #110 Show Notes/Times
00:00:07 – Show start
00:03:10 – Keira Knightley photoshoot
00:07:53 – Fro scratch off cards – Plastic Printers
00:09:16 – What do you want for the holidays? What sales?
00:10:25 – Photo news
00:24:24 – Are you going to the F-Stoppers Bahamas workshop?
00:37:35 – Interview preface
00:39:17 – The Haight book giveaway
00:40:58 – Amelia Davis interview about Jim Marshall
01:22:43 – Gear of the week – Cinevate Hedron slider
01:26:51 – Wheel of fro
Some of you might know the work of Jim Marshall others may have no idea who Jim was, but I can guarantee you that you all have seen his work knowingly or not. I never got the chance to officially sit and interview Jim before he passed away. But when I ran into Amelia Davis at Photokina I knew the next best thing to an interview with Jim would be to interview Amelia.
When Amelia mentioned she would be doing a book signing of "The Haight", Jim's latest book, I jumped on the opportunity to set up an interview. What a FANTASTIC interview it was. Amelia was so open and honest and the conversation just flowed. We learned so much about Jim's past and what made the man tick from someone who was very close to him for more than a decade. Sit back and get ready to laugh, smile and be inspired by the stories that Amelia Davis shares with us.
To purchase Jim Marshall's latest book "The Haight" please click here.
Did you get a chance to see the nude photo Keira Knightley posed for? Well if not I took it upon myself to replicate the photo almost to a t, sans the beard. Find out why she posed nude and why I decided to spoof it.
What would you like to see on sale in the FroKnowsPhoto Store for the holidays? If there is something in particular please be sure to let me know via twitter, Facebook or YouTube.
Photo News with Stephen is fun as always, get caught up on last weeks photo news this week a whole week after it was actually news.
For gear of the week we showcased a slider by a company called Cinevate who make some really killer well thought out and built video products.
The show ends with some Wheel Of Fro where I decided to spin it twice and twice it landed on the same thing, oh well.
For all the Photo News Stories and more please go to https://froknowsphoto.com/rawtalk-110
A big thank you goes out to RODE Microphones, Atomos, Allen's Camera, Cinevate, all the companies on the Wheel of FRO and you guys for continuing to support the show.

Here's all of Stephen's photo news stories in detail:
Artist Releases Portrait Series Made From Oil Paint & 35mm Negatives
An artist named Nick Gentry released a new portrait series called Synthetic Daydreams. The unique part about this series is that Gentry painted the portraits on old, used, 35mm negatives, with each individual frame containing an image along with oil paint. The series is currently being showcased at a solo exhibition at the Robert Fontaine Gallery in Miami. Click here to check it out for yourself. Neat, right? (via TCP)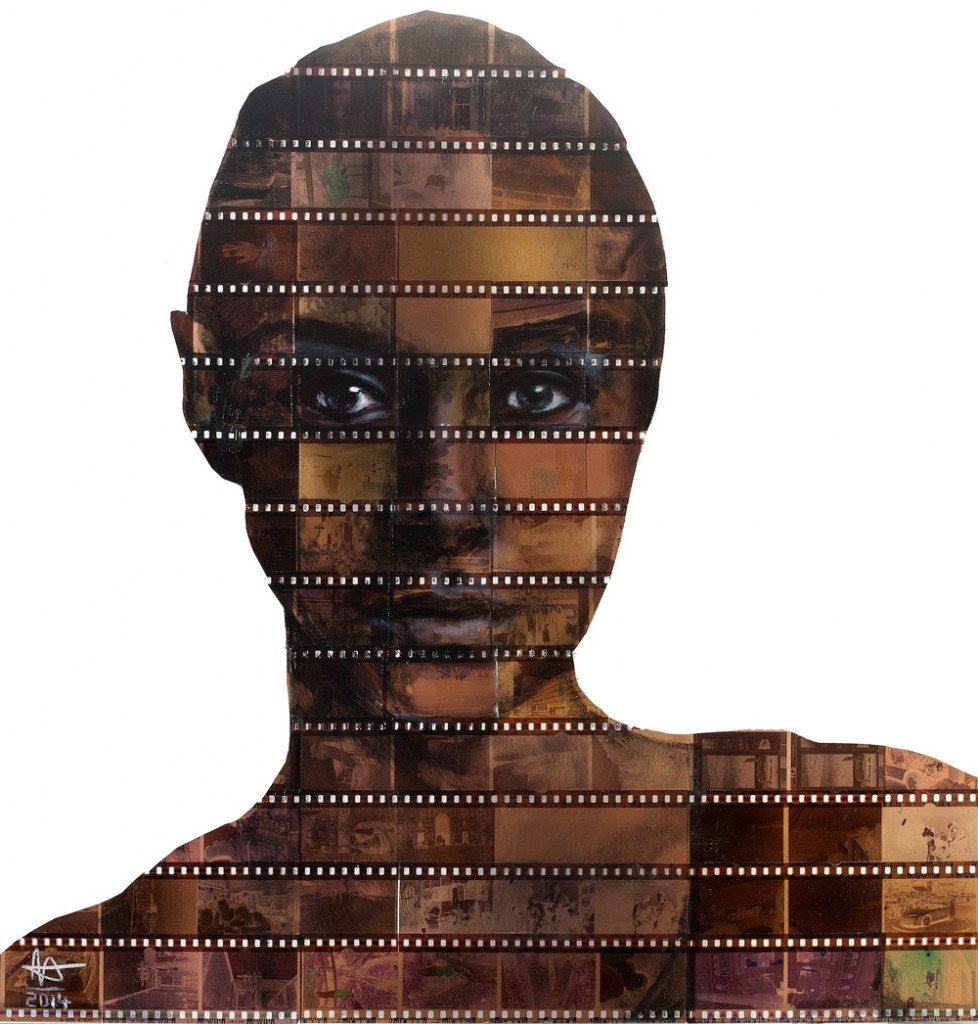 Image by Nick Gentry
DJI Reveals New 4K Camera Drone: The Inspire 1
DJI announced a brand new camera drone called the Inspire 1 which we actually got to preview early last week in Brooklyn. Regarding the camera, it doesn't have that "fisheye" lens distortion anymore. It has full manual controls and shoots 4K at 24/30fps, or 1080P at 60fps in both MP4 and MOV formats. It has a 3-way axis gimbal for stabilization and has an interchangeable payload so you'll be able to swap out and mount other cameras in the future. It also does stills of course, in both DNG and JPG (which unfortunately it wouldn't let us do the day we tested it). The new drone has 18-minutes of flight time (with a new "smart" battery) and is made of a carbon fiber body, weighing in at about 6 lbs. It comes with a newly designed app that's a big step up from the current Phantom app. Another big feature for this is the new option of using two remotes, one being for the pilot, and the other solely being for the camera operator. The newly designed controller has HDMI-out and USB ports for external recording or connecting the iPad along with a new rechargable battery. This thing can fly nearly 50 mph and features a down-facing stereoscopic camera which finds the ground for you and stabilizes when there's no GPS satellite available. It also sports retractable landing gear, which you can see in the preview video below. It's priced in between their phantoms and higher-end models, coming in at $2900 for the drone and a single remote, or $3400 if you want both controllers. Check out the Real World Preview below along with sample footage–-thoughts?
This Incredible Timelapse Makes You Feel Like You're on the ISS
Filmmaker Guillaume JUIN released a beautiful timelapse video featuring 80GB of photos from the ISS. The new film features photos ranging from 2011 to 2014. He explained what post-processing went into the video, saying, "all the footage was processed through Adobe After Effects/Premiere, de-noised for some shots, removal of dead pixels for some shots, deflickering, and simple color grading (didn't want to change the already incredible look! Just curves, saturation, and some blue crushing)." Quite an amazing film though, it actually feels like you're flying in the space station! (via P5D)
Instagram's New Update Fixes Your Typos
Instagram has released a small update, finally giving users the chance to change and edit their captions and locations after the fact–fex all thse typos tht we all mke so ofen. The update also makes it easier for users to explore and discover new accounts to follow. It features two new tabs, one for photos and one specifically for people that you may be interested in following. The update is currently available for Android and iOS—will you be upgrading? (via PP)
Introducing Hawkeye Huey: a 4-Yr-Old Photographer
Petapixel posted a story on Nat Geo photographer Aaron Huey's 4-year-old son named Hawkeye Huey, who is also a photographer. The toddler now shoots with a Fujifilm Instax 210, after getting introduced to the art just 6 months ago (from his father of course). His dad says: "I thought it would be fun to see if we could both do something on a road trip that I would also enjoy, I wanted it to be art based, and since I am looking through a camera so often that seemed a good vehicle for collaborative exploration. Our first with cameras, into the desert, was not about photography, it was about connecting as a father and son." His son has an Instagram now too where "he" posts most of the images, which has over 60,000 followers! Since his dad can't take Hawkeye with him on real assignments for Nat Geo, he's been creating 'assignments' that are just for him. His dad commented about his shooting too, saying, "I just try to keep him within range of subjects, and ask him to try different angles. I encourage him to get close to people. He often tells them to be 'relaxed and natural,' which he heard from me the first time I helped him at Slab City. Since he is 4 I also have to make sure the focal length is set (there are two modes)." His dad says the point of this is not that he wants his son to follow his footsteps, but more to just create, "Im not attached to him being into photography," he says. "I just want him to keep making and evolving. That would make me very happy." Check out some of his work over on his Instagram page here. (via PP)
FStoppers Announce 2nd Annual Workshops in the Bahamas Trip
FStoppers has announced their 2nd annual Workshops in the Bahamas trip. This year's trip will take place from May 13-17 at the Atlantis Resort. Over ten of the top photographers in their fields will share their skills at these workshops. Like any workshop, each average classroom size will be around 10-20 students each. Regarding instructors, there is Peter Hurley, Aaron Nace, Mike Kelley, Matthew Jordan Smith, Monte Isom, Pye Jirsa, Erik Valind, Joey Wright, Julia Kuzmenko Mckim, Ray Roman and Rob Grimm. Will you be attending this year?
Canon Finally Updates Superzoom Lens After 16 Years
Let's move onto more new gear: Canon has announced the newly improved 100-400mm f4.5-5.6L II lens. 16 years later, the second iteration of the classic lens is now available which features 4-stops of stabilization compared to the original's 1.5; wow. It has the usual IS modes including standard and panning. The minimum focus distance has been cut in half as well, from 6.5 feet to now 3.2 which is certainly a plus. This is interesting, the lens also features an 'improved' zoom torque adjustment ring so you can dial in how you want your zoom tension. The new lens will run for a retail price of $2200 and will arrive in December just in time for the holidays. I might have to get one of these bad boys…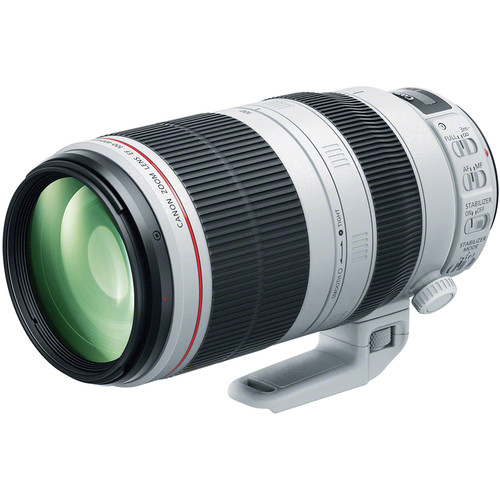 Nikon Repairs Camera For a Mount Ontake Eruption Victim's Family
Nikon repaired a photographer's camera and recovered all the photos after it was doused with ash from Japan's recent Mount Ontake volcano eruption. The eruption claimed 56 lives, one of them being 66-year-old Kazuo Wakabayashi who had a brand new Nikon with him which was later returned to his family. Unfortunately, all of the data was corrupted though and the camera was unusable. Nikon offered to repair the camera free of charge after they heard the story and ended up recovering 200 of the photos, fixed the camera and even cleaned it returning it to it's original finish. Very thoughtful of you Nikon, you did the right thing… (via NR)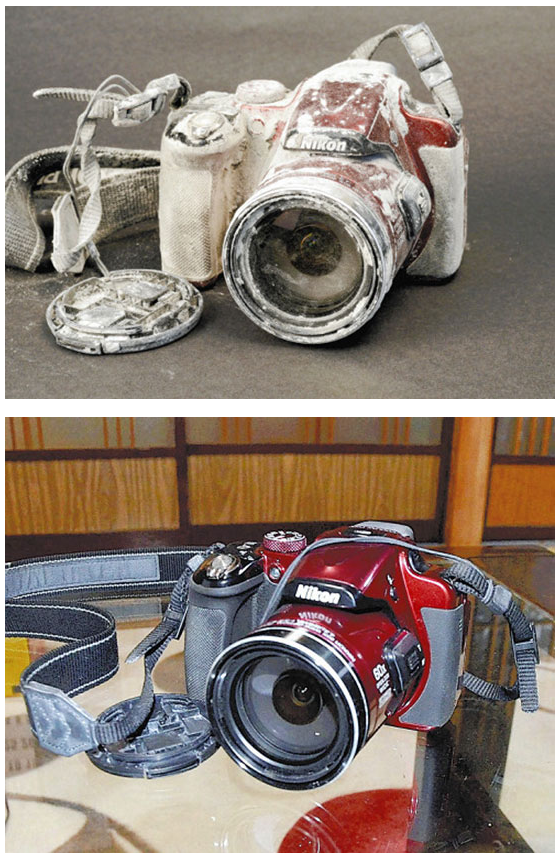 Hilarious: Kids React to a Point and Shoot Film Camera
A new video showcasing what kids say and do with an old point-and-shoot film camera is now online. The video features the kids attempting to use the now ancient medium, saying funny things like:
"Is this a GoPro?"
"There's no photo fluid in this thing!"
"If this works, I think I'm a genius. If not, I think I'm an idiot."
"I hope there's like a YouTube tutorial video for this."
"I'm a pro now! right?"
Check out the video below–funny stuff! (via PP)
New Interactive Map Predicts Where Best Golden Hour Light Is
A new interactive map called Skyfire predicts where the best golden hour light is a day ahead. The app uses a proprietary algorithm, creating a heat map of light quality ranked on a scale of 1 to 5 across the U.S. so you can find the perfect magic hour spot. The initial idea was to only predict the beauty of a sunrise the night before, but the concept eventually evolved. Now it isn't free (bummer!), it uses a subscription-based model, being $3/month or $25/year. Will this come in handy for you? (via PP)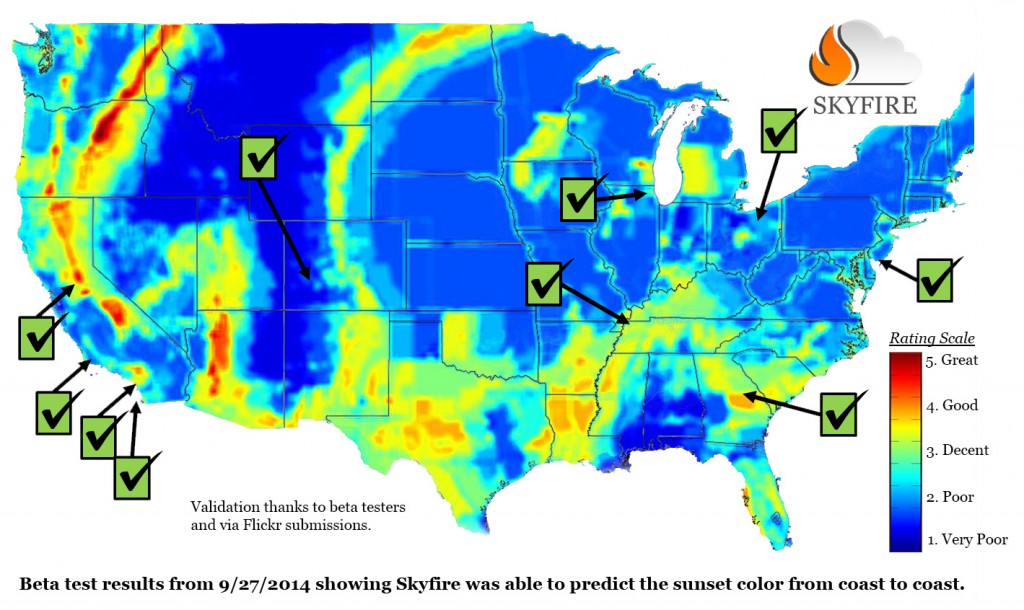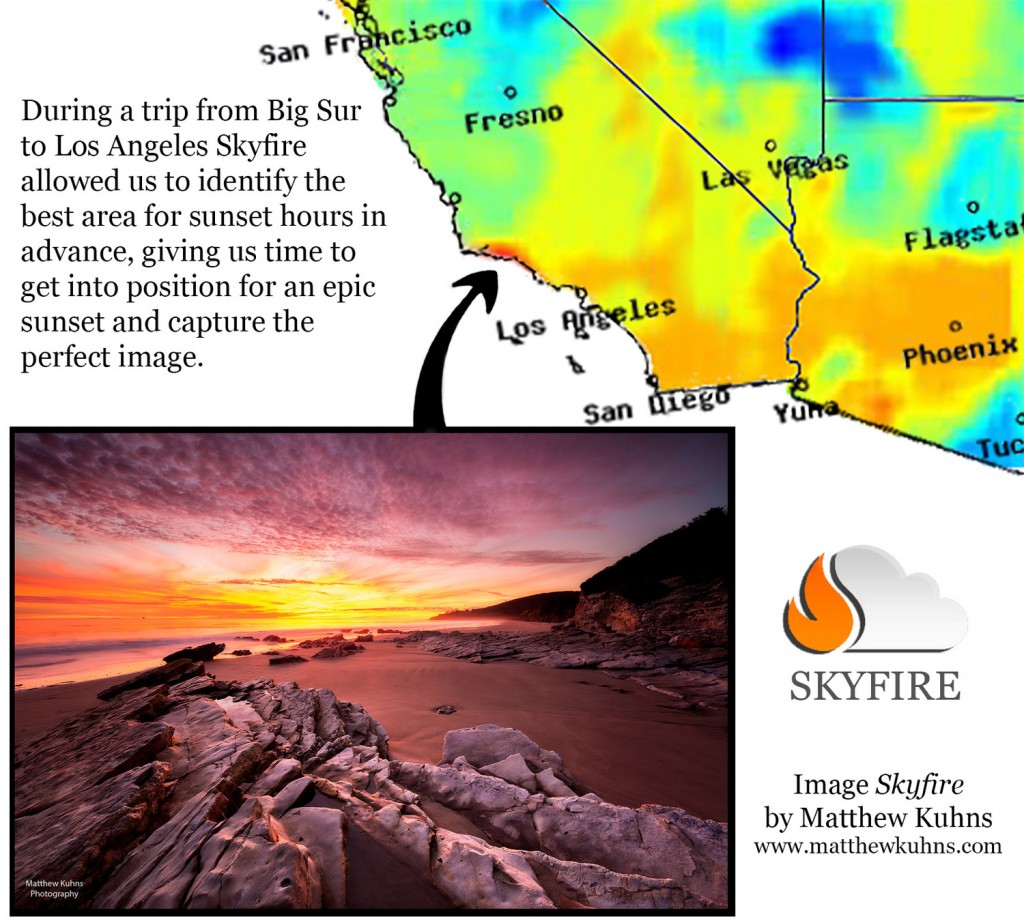 Photographer Morphs Animals Together In New "Hybrid Animals" Photoshop Series
This is funny, photographer Sarah DeRemer unveiled a new Photoshop series called Hybrid Animals which mixes together different animals. Some examples include a dog's face on a killer whale, a monkey's head on a bird, an elephant's head on a shark, etc. She says she did it first for practice, "I started creating hybrid animals as a way to improve my Photoshop skills. I find it fun to mix animals, especially when it creates a startling juxtaposition such as a ferocious animal on a cute and tiny one." Well she sure did that too, they're very well done. Click here to see the full series; which is your favorite? (via LS)
Phase One Announces New Medium Format Mirrorless Camera System Line
Phase One announced their new A-Series of medium format mirrorless camera systems. This new system combines Rodenstock optics and ALPA bodies, making the first digital medium format camera system without the use of a mirror and in a much smaller package. The lower-end A250 model is 50MP and features a CMOS sensor, then you have the A260 which is 60MP and sports a full frame CCD sensor, and finally you have the A280 which is an 80MP full frame CCD sensor. There's no real concrete info about this new system just yet so we'll update you when more details become available.