Why did we shoot on ALL Canons this week? RAWtalk #124
Click Here for this weeks show as an MP3
Can you tell what is different this week? If you are watching the video playback you will see that we are not at the RAWtalk table. The reason being is I have been filming for the last 7 days the next video guide, the FroKnowsPhoto Guide to Video Editing.
The crew would leave each night and all the gear would stay in place. The set was set along with the lights and Canon cameras so all we needed to do was turn the cameras on and shoot.
Before I jump into telling you about the interview with Todd Wolfe this week I have to tell you we had some slight technical issues. It turns out for whatever reason the ZOOM gave us a corrupt audio file from that interview. The strange thing is we filmed the interview first before filming the main intro with Stephen. Thankfully that audio was fine but I have to apologize for the camera audio that we used for Todd's portion of the show. I guess the silver lining is that fact that you can hear how important quality sound is and why we use the RODE Broadcaster microphones.
This weeks show was sponsored by AudioBlocks.com/go/fro and VideoBlocks.com/go/fro . We have been doing a lot of DSLR video coverage since so many people have been venturing into it. AudioBlocks and VideoBlocks are pretty much a must have for content creators and video editors. Todd, Stephen and I have been utilizing their service for the last few years and have recently work out a sponsorship agreement. If you are interested in checking out their service you can sign up for their 7 day trial which does require a credit card. Here is the trick, before the trial ends and they charge you full price for the service cancel it. They will send you an e mail offering it to you for only $99 a year opposed to $79 a month.
Enjoy the show and sorry for the poor audio.

Here's all of Stephen's photo news stories in detail:
DJI Phantom + The World's Largest Cave = Awesomeness
Photographer Ryan Deboodt flew his drone in the world's largest cave and captured some awesome visuals. The Vietnam cave–Hang Son Doong–is enormous. The largest chamber in there is 3.1 miles long and 660 feet high by 490 feet wide. It features a mossy jungle-like ground along with an underground river, so quite the scenery. The drone video, shot with a DJI Phantom 2 and GoPro Hero 4, can be see below. The footage was shot in the two "skylight" areas which are about 2 miles inside the cave that feature light coming in from the outside: (via PP)
Director Pleads Guilty in 'Midnight Rider' Manslaughter Trial
The director in charge of the train track shoot "Midnight Rider" that killed crew member Sarah Jones last year has been sentenced to two years in prison. For those that are not familiar with the story, him and his crew were filming on a narrow bridge train track when a train began to come around the corner, killing camera assistant Sarah Jones and injuring several crew members. The director, Randall Miller, pleaded guilty to involuntary manslaughter and has now been sentenced to two years in prison and eight years of probation. Miller will also be required to pay a $25,000 fine, perform 360 hours of community service, and refrain from directing for the 10 years of his sentence. In court, the train operator showed evidence that they had refused permission after the film's crew had requested it. The judge also notes that he hopes that "this day will contribute to your goal of sending a message of safety to the industry" and "give some meaning to this tragedy." Hopefully he's right…Here's footage from one of that cameras that was still rolling as the train came down the tracks; RIP (via NYT)
10 Dead After Helicopter Crash on Reality TV Set
Another tragedy in the film industry, 10 people were left dead when two helicopters collided mid air while filming a reality show in France. Those among the deceased include 2 Argentinian Pilots, 5 cameramen and 3 Olympic athletes. The worst part is that the show was to be called "Dropped," where they were to be "dropped" into nature to compete in an extreme reality game show, so this was only the first week of filming. The one copter just clearly flies right into the other one, not sure what happened there. Here's a photo of the crew just last week: (via CNN)
Some Instagrammers Are Making Thousands Per Post
Not only is Instagram now making money off sponsored posts, but now their users are. Yahoo Tech published an interesting in-depth article regarding sponsored Instagram posts and how certain Instagrammer's are making thousands per photo by promoting products. New marketing agencies such as the Mobile Media Lab, a consulting firm that connects popular Instagram photographers with brands to coordinate and execute paid promotional campaigns on there, are making this possible. The company says that high-end Instagram users who have more than 100,000 followers can earn $700 to $900 per photo. Better yet, if you have 500,000 followers, you could be charging $2,000 to $3,000 per image! Mobile Media Lab founder Brian DiFeo tells Yahoo Tech that some fashion-focused Instagrammers are able to get $8,000 for a single sponsored photo; woah. You really can make money anywhere these days…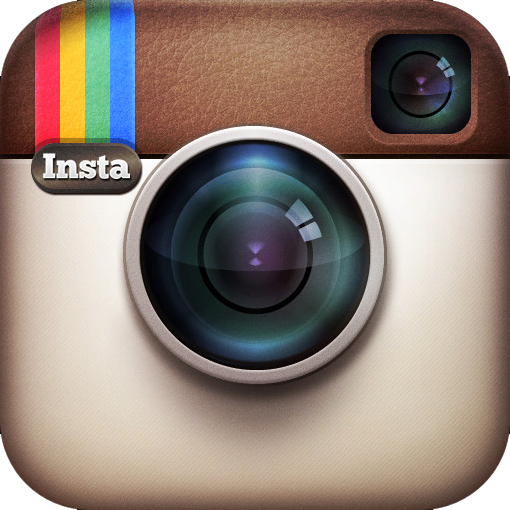 How Ricoh Saved Nearly Half A Million Images From Japan Tsunami
Ricoh returned 90,000 photos to victims of the 2011 tsunami in Japan. The company's "Save The Memory" project began four years ago, right after the disaster. The project found and restored 418,721 photos, returning 90,128 pictures to their rightful owners. They offered the first insight into the recovery process, with behind-the-scenes images of their own. Here's how they did it: the first process was finding the images, simply picking them up from mud and debris. Warehouses were then used to house all the images. The photos were initially displayed in the places where they were found, so for example if found in a school, they were hung up in the hallways. They were then packed up and sent to the warehouses. Workers helped clean the prints by brushing off dirt and washing the photos with water. Washed images were then hung up to try on nets using laundry pins. Once dry, the photos were digitized by individual scanning. The image files were saved as JPEGs with a special control number that was assigned to each picture. The digital scans were then rotated to a correct orientation and trimmed to remove irrelevant parts of each image. Final shots were organized by region found and by category like people, landscapes, etc. The original prints were inserted into protective plastic bags with their control numbers printed on them and shipped back to the regions where they were found. A number of photo centers were set up in each region to allow locals to access the database of digital files. People were then asked to browse through the digital database in search of photos they had lost. The company hopes that "this record is useful for improving awareness towards disaster prevention or reconstruction support activities after the event of a disaster." Quite a serious recovery process and kudos to Ricoh for putting this all together. Read the full detailed longform version of the recovery process here. (via PP)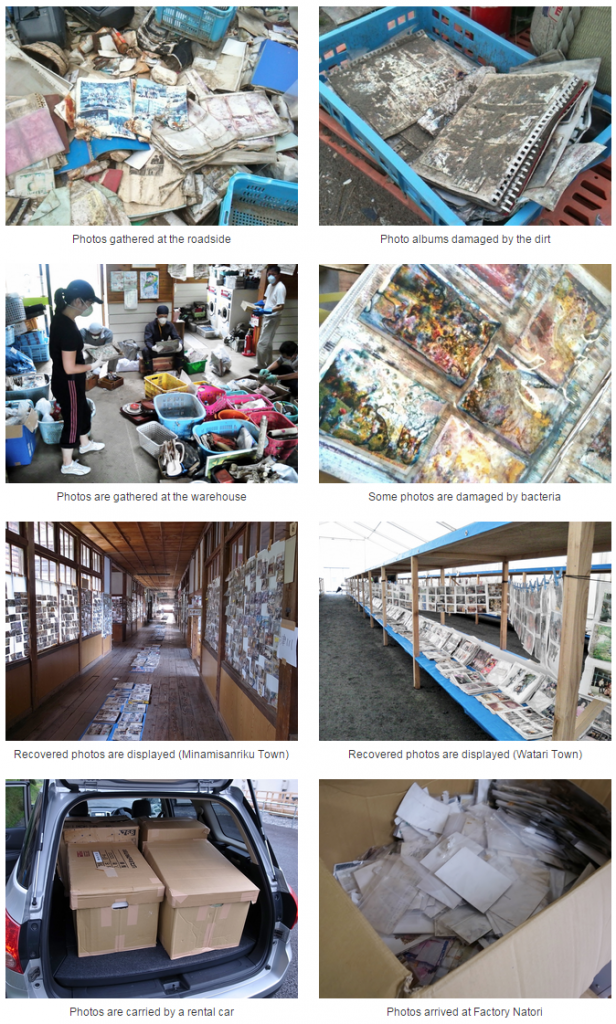 Photographer Criticized Over Using American Flag As Prop In Newborn Photoshoot
A photographer named Vanessa Hicks is getting lot of hate mail this week after she used an American flag as a prop for a baby photo. The image is of a member of the U.S. Navy decked out in his uniform and all, holding up his 8-day-old newborn named Landon in an American flag. Hicks, who is a Navy veteran herself, says she wanted to honor the flag and incorporate the family's military background into the portrait, which makes complete sense. One of the organizations not happy with the image is Facebook page 'You Call Yourself A Photographer?' who shared the image with their following saying, "To use the American flag in such a way is disrespectful, rude, tacky, disgusting, and against the U.S. Flag Code." Hicks then responded with her own lengthy post saying quite the opposite which you can view below, where she basically notes that she stands behind the image. ABC even did a news piece on the whole situation where there's an interview with Hicks and her story, which they're referring to as "cyber bullying." Who do you think is right in this situation? (via PP)
Woman Who Attacked Young Drone Photographer May Have Charges Dropped
The woman who attacked the drone photographer that we talked about a few months back may have her charges dropped and record cleared. Andrea Mears appeared in court in Connecticut and applied for accelerated rehab, or a probationary period in which she must stay out of trouble. After the period is over, Mears may have her third degree assault charges dropped. A jury will determine if she qualifies for accelerated rehab, and her next court appearance is on July 9th. The photographer who was attacked, Austin Haughwout believes this is just a slap on the wrist. He says, "If it had been a male that had assaulted a female, the punishment would have been much more severe." And for the record, via the interview below, he finally confirms that he is indeed, not a pervert. (via PP)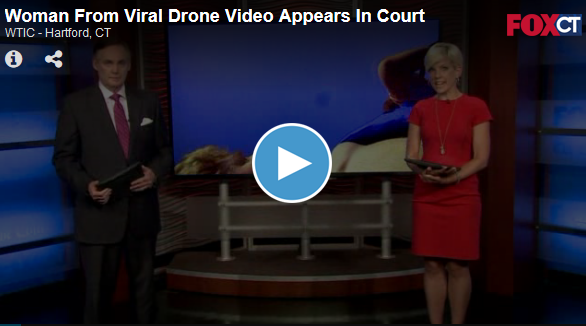 Behind The Scenes Photo Shoot with Pharrell In A Hotel Room
There's a behind-the-scenes photo shoot with Pharrell Williams in a tiny hotel room now online. The shoot was for USA Today, and was conducted by photographer Robert Hanashiro. He posted a video of the whole thing, from the bare room to the final mobile studio setup, which you can view below. The tough part was that he had to film an interview directly after with the same setup and room. since there was really no room to set up something separate on the side. The full video can be seen below and the resulting images can be seen here . Thoughts? (via PP)
Introducing the "Quicklapse": How To Capture 8K Video with a Nikon D800
Some photographers captured 8k VIDEO with a Nikon D800 which they're calling a "Quicklapse." It's not exactly a timelapse but its not technically video, so it's kind of right in between, hence their new term. Here's what they did: they captured 36.3MP stills (aka 8K 12-bit RAW images) in burst mode in the camera, which shoots 5fps. They then imported them into After Effects where they add stabilization, perspective control, and time remapping. They ended up shooting over 50,000 RAW stills for their latest quicklapse, which took their computer a full two weeks at 24 hours a day to export via Lightroom. They then brought it into After Effects to make the video adjustments which took another two weeks. They says the downside to all of this is that it obviously takes a LONG time to complete and that if you have motion in the frame, it could ruin the shot. Unfortunately there's NOTHING that currently displays 8K, at least on the consumer end… (via NR)
Man Walks Around London with "World's Longest Selfie Stick"
A man walked around the streets of London with a super long selfie stick, which he calls the "longest selfie stick in the world." I'm not sure about that, but the thing's so long that it looks like it's going to snap in half, ranging around 12-15 feet long. Watch below for a good laugh: (via Gizmodo)
LA To Pay $50K To Detained Street Photographers
Los Angeles will be paying a $50,000 settlement to the three photographers who were detained by LA County Sheriffs while taking pictures in public places about four years ago. The suit claimed that authorities violated the photographers First and Fourth Amendment rights. They were taking photos of Metro Rail turnstiles, oil refineries and traffic near a court house. As part of the settlement, the city will also educate its officers specifically on "interacting with photographers or members of the public who are taking photos in public places." The training will be provided through a newsletter and will be given to all deputies assigned to patrol. It will state that the public has "a First Amendment right to observe, take photographs, and record video in any public place where they are lawfully present." Deputies are warned against "interfering, threatening, intimidating, blocking or otherwise discouraging" photographers unless they are specifically violating a law. Deputies are also forbidden from asking people to show or delete any photo without a warrant under any circumstances. A big win right here for L.A. street photographers. (via PDNP)
Take a Tour of Austria Via This Beautiful Timelapse
Production duo FilmSpektakel released a new timelapse/hyperlapse taking you on a tour of Austria that took them two years to shoot and features 5 TB of photos. The incredible visual includes a ton of foley and sound effects, zooming in and out motions, etc, taking you throughout the country in a first-person perspective. Gear used was the Dynamic Perception Stage One motorized slider, an Emotimo TB3 for motion control, a Pocketslider, a Canon 5D Mark II, two Canon 6D's, a Canon 600D, and a collection of various Canon lenses. Watch the breathtaking video below: (via PP)