RAWtalk #103 - Tindering my way through Europe and ATOMOS Ninja Star Giveaway
Download this weeks episode as an MP3. Click Here
WE ARE BACK and what a trip we had. First we made our way to Poland where we stayed in Warsaw followed by Krakow before flying to Germany for Photokina 2014.
Poland was a personal trip where we toured the Warsaw Ghettos and got educated on so many different aspects of WWII. We also used the time in Warsaw to do a hands on with the Nikon D810. There were so many people and street performers out that it made for great street photography.
As another part to the personal journey we went and toured Auschwitz which was a profound experience. My goal was not to take pictures but the few images I did capture really told a very somber story. You can see that photo story right here.
Next up was Krakow for the evening where the TINDER scene was off the hook. I have never seen so many good looking girls as I swiped right and rarely left. And for the record I did not meet any of them thank you very much.
We did run into one pretty scary issue on our way to Germany. Our flight from Krakow to Germany was CANCELED at the last min leaving us stranded for 8 hours in Krakow. But it also lead to one of the most stressful and funny stories of the entire trip. Hear that story at 41:11 to laugh your ass off.

Photokina 2014 – Photokina happens ever two years and this year we were able to make the trip thanks to BlackRapid. Without BlackRapid being the sponsor we probably would not have been able to bring you the coverage that we were able to. My goal with the show was to bring you one solid piece of content opposed to chopping it up into 20 videos. Our show recap can be seen below in one consumable video, enjoy.

Atomos NINJA STAR Contest
You know you want an Atomos Ninja Star, so here's your chance to win one along with a CFast card and card reader.
Here are the rules you must follow to be eligible to win.
1. This contest is open to ANYONE anywhere in the world.
2. Create a 1-3 minute video – it could be a skit, stop motion, photo collage or anything you mind thinks up.
3. The video must be about something "Ninja Related".
4. Upload your video to YouTube or Vimeo with your title. The video could be unlisted if you would like. But by posting your video you give us permission to embed or share it on this website.
5. Email Jared at FroKnowsPhoto.com with the subject line "Atomos Ninja Star Contest" and include your Name, Address and Phone number.
6. Entries must be received no later than December 1st 2014 at 11:59 pm EST since I said Nov 31st and there are only 30 days in November.
7. Stephen and I will be judging the entires to select the Winner.
Good Luck and thank you Atomos for offering up such a killer prize.
Don't forget about the Second Annual Allen's Nikon-A-Palooza which is taking place on Saturday October 18th from 10-3pm at Allen's Camera. The address is 4401 New Falls Road Levittown Pa.
There will be a LIVE taping of RAWtalk for you all to enjoy. We will be letting someone spin the Wheel Of Fro in person for the very first time.
Here are some reasons why you should come join us for this event. First we have the Mobile RAWtalk. Second FREE Nikon sensor cleanings (first come first served). Third Allen is giving away a NIKON DSLR!!!!! Finally a TACO TRUCK, wow.

Here's all of Stephen's photo news stories in detail:
The U.S. Forest Service wants photographers to pay a $1500 permit in order to shoot federally-owned wilderness areas. It's not only for pros either, they're even asking people with just smartphones to pay! Now if you decide to be a rebel and not pay but still shoot, you can be fined as much as $1000. Also, even if you do pay, the permit would first have to be approved by the U.S. Forest Service, since they have to meet certain guidelines like being educational in nature, so any type of photography for commercial advertising work is a no-no. The permit plan hasn't been finalized just yet however. If you want to give your two cents about this controversial plan, the Forest Service is accepting public comment until Nov. 3. Also, this is generally an extension to the existing Wilderness Act of 1964 which prohibits exploiting wilderness areas for monetary reasons. What do you think about this whole situation?
Update: After recording this week's RAWtalk, the USFS issued a statement clarifying the proposed new regulations and delayed the final decision until Dec. 3 to allow an additional month of public comment. The newly released press release states that, "The proposal does not apply to news coverage, gathering information for a news program or documentary." They also clear up who will exactly need a permit to shoot: "Generally, professional and amateur photographers will not need a permit unless they use models, actors or props; work in areas where the public is generally not allowed; or cause additional administrative costs."
The release also clarifies the price of the permits. Commercial filming fees cost as much as $30 per day for up to three people while a major Hollywood production of 70+ could cost as much as $800. The $1,500 price for a permit was, "erroneous, and refers to a different proposed directive." (via PP)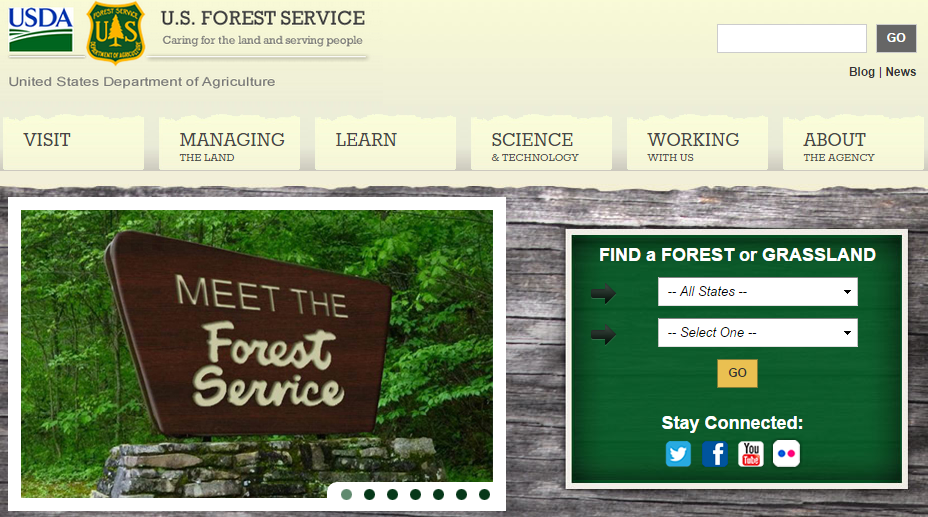 There's a new useful plugin for Lightroom that shows you what focus point(s) you used for each photo. Simply called Show Focus Points, it display all your focus points, similar to looking in a viewfinder, and lights up the one you used or several you used if say you're in group area focus. This would be great for someone making tutorial videos, showing where you focused or for those that worry about backfocus and aren't sure if the camera focused on the foreground or background. As of right now it only works with a select set of cameras, being all Canon and Nikon cameras past 2002, and is currently available for both OSX and Windows. (via LKT)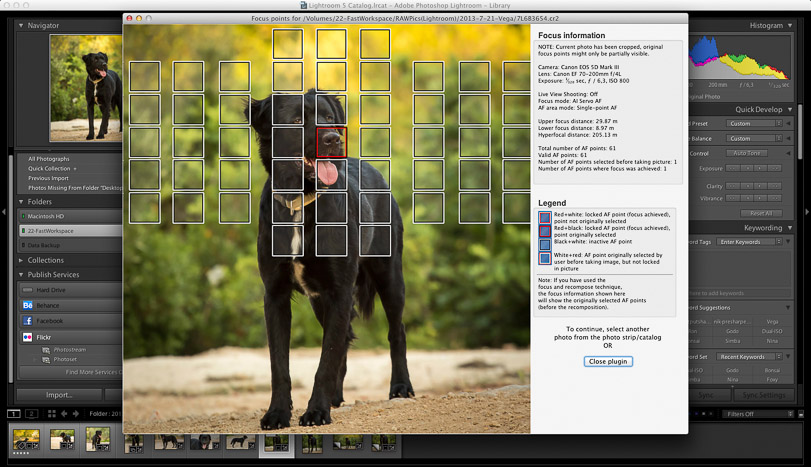 There's a legal battle going on over the Vivian Maier photographs. A previously unknown living heir came forward to claim rights to Vivian's multimillion dollar set of over 100,000 images. The heir, Francis Baille, a French man, didn't realize he was related to Vivian until recently, he is now seeking to be recognized as her heir under U.S. law. The case was filed back in June, which could potentially see all of Maier's photos pulled from various galleries and collections. The backstory is that John Maloof, a former estate agent, owns about 90 percent of her known work after he bought a box of negatives for $380 shortly before she died. The lawsuit was filed by David Deal, a former photographer turned lawyer. now Mr. Deal said he was unhappy that the photographs should be sold by people unconnected with Ms. Maier and had decided to track down her nearest relative. He told the New York Times, "As a photographer and an attorney, the situation bothered me, so I decided to do some research on it." Hmmm… (via CT)
The iPhone 6 and 6 Plus got announced since our last RAWtalk so I figured I'd bring that up along with some of the camera specs. First of all, it sports a protruding lens, 8MP isight camera, brand new sensor, true tone flash, f2.2 aperture, on-sensor phase detection for faster autofocus and more. For you selfie kids, the front-facing camera also has a new sensor and brighter f/2.2 aperture and burst mode. Video-wise, it can shoot 1080P at 30 and 60fps, and slow-motion video is now supported at both 120 and even 240fps. The 6 Plus has optical image stabilization as well which is a first for iPhones. Apple also opened up full manual controls for developers (woohoo!). Head here to rewatch the entire keynote if you have some time to spare. There are a few new apps in the App Store that already support this feature if you have iOS 8. One app is called Manual (such a unique name) and the other being ProCam2, just to name a few. Check out some slow motion sample videos for the 240fps feature below along with a comparison video of the iPhone 5s, 6 and 6 Plus. DXOmark even chimed in and did a mobile comparison test, ranking the iPhone 6 as the best camera phone. (via PP)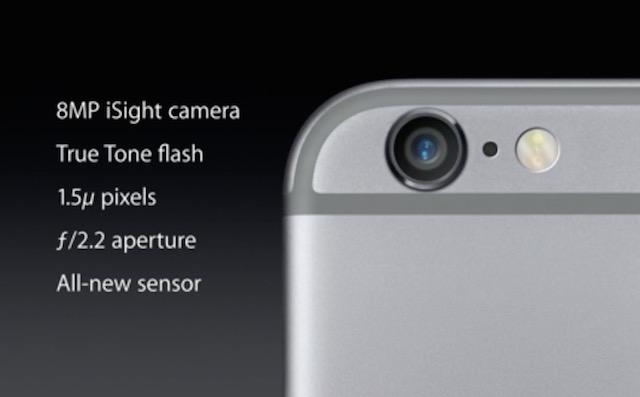 A new shortfilm called "Moonlight" showcases the Sony A7s's lowlight capability by shooting the entire film with just that, only moonlight. It's so well lit that it actually looks like it was almost shot at dawn when in reality it was shot between 1230am and 2am and was lit by a full moon. Most scenes were shot at 12,800, 25,600 and 32,000 ISO. Check it out below, quite amazing. (via SAR)
Getty has announced their own iOS app called Stream that allows users to browse and share their massive archive. Users can search through their entire collection and share them legally and for free, for non-commercial purposes of course. The images include their captions and also let you favorite them and save them onto your phone. The app has built-in social media sharing and even a slideshow viewer that works with AirPlay. Head over to the App Store for your free download. Will you be using this? (via TV)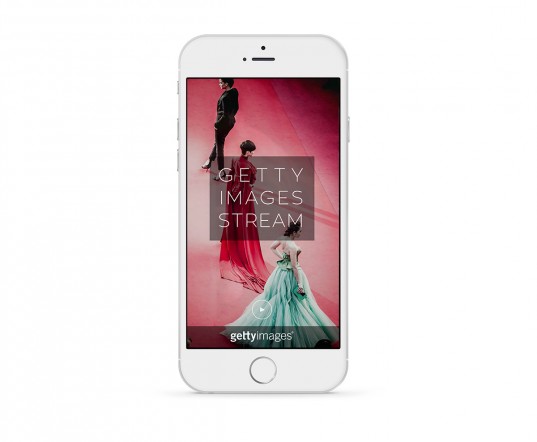 ARRI unveiled their new Alexa 65 which shoots 6.5K and sports a sensor that's 3 times bigger than super 35; wow. The new cam features a A3X CMOS sensor, which is made up of three Alexa sensors seamlessly stitched together, and it equals out to be 54mm x 25mm big. It shoots Uncompressed ARRIRAW format and captures 14 stops of dynamic range with a resolution up to 6560x3102px. There's no price point just yet for it but I'm sure none of us will be able to afford it anyway…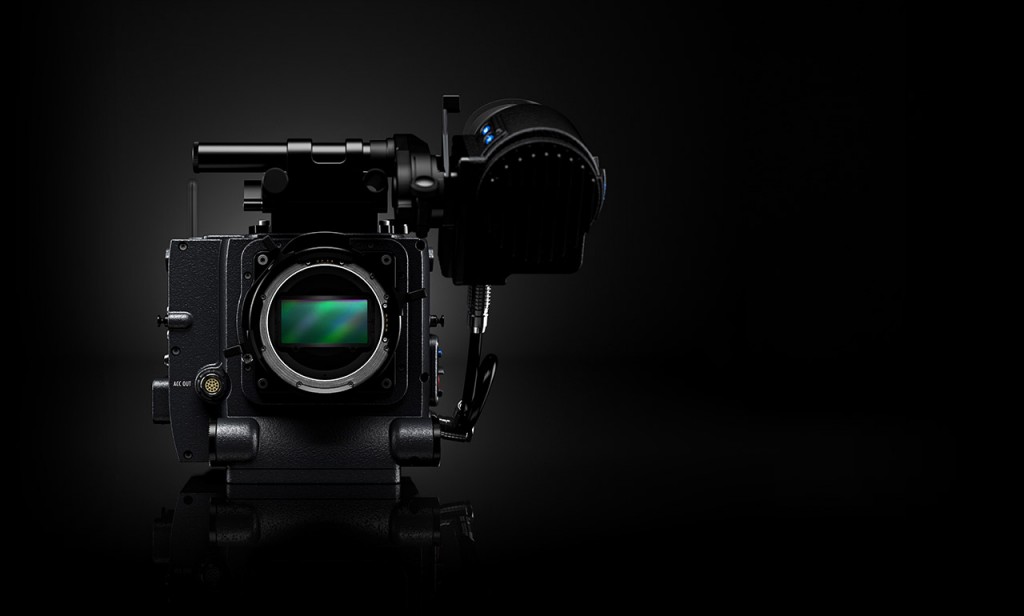 A new Kickstarter campaign is offering up a reverse digital conversion kit for your Leica M3's. Called FrankenCamera II, the campaign offers a kit to pack a Sony a7 full frame sensor into your Leica M3. Ollie Baker, the kid who started the project, is seeking $4,920 USD which he's already reached in order to build the camera and make a prototype; he still has about a month to go too. Now, he's hopeful that the a7 sensor will work but will use a Sony NEX-5 sensor if it won't. Backers don't get much out of this besides progress reports and the 3D files, but they will eventually get a 3D printed kit with step-by-step instructions on how to assemble the camera yourself. His hope is to make a final working prototype and mass market it. Will you be backing him? (via PP)
Somebody hacked a Canon Pixma printer to run the classic game Doom! Yup, by using the printer's web interface which normally provides customers with random information like firmware updates, ink levels and test pages, a man loaded custom software which runs the game. Now the vulnerability could possibly let hackers into your home network so the man behind it contacted Canon about this issue and was told that future versions of Pixma printers will come with username and password requirements for the web interface. But still, DOOM! (via PP)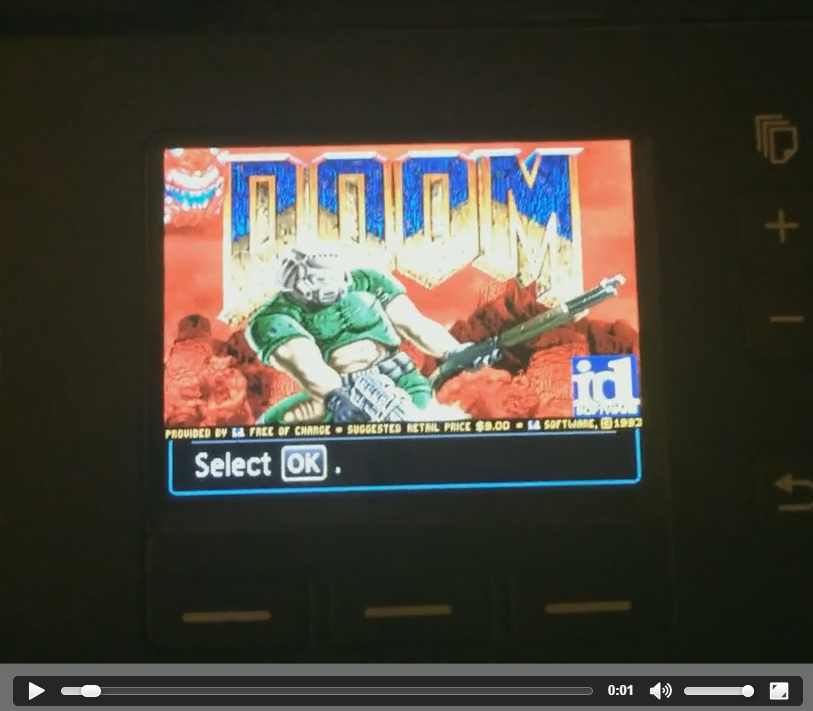 A photographer fired back at the Huffington Post for using her image without credit or compensation. The Reddit user and photographer found her image hotlinked in this Huffington Post article (now swapped out). Now the image was hosted on Imgur, Reddit's favorite photo hosting site. She contacted the Huffington Post to let them know they could use the image so long as they properly credit her.The Post responded with a refusal to credit the image, telling her that that since it was hosted on Imgur, she would have to delete the image herself if she wanted it removed. Since they were playing hardball and were directly hotlinking the image, she decided to switch the image out with text overlayed that read, "Huffinton post stole this image from me, without permission, and refused to give credit when requested to do so. All other news sites were kind enough to ask permission and give credit, but apparently these rules don't apply to Huffington Post, because they just steal content from imgur and Reddit. So here is the credit: My name is Francesca Timbers and my blog is Travelry.tumblr.com." The Post discovered this change not long after and quickly swapped out the photo for a Getty image. Quite a funny way to get back at them, dont'cha think? (via Reddit)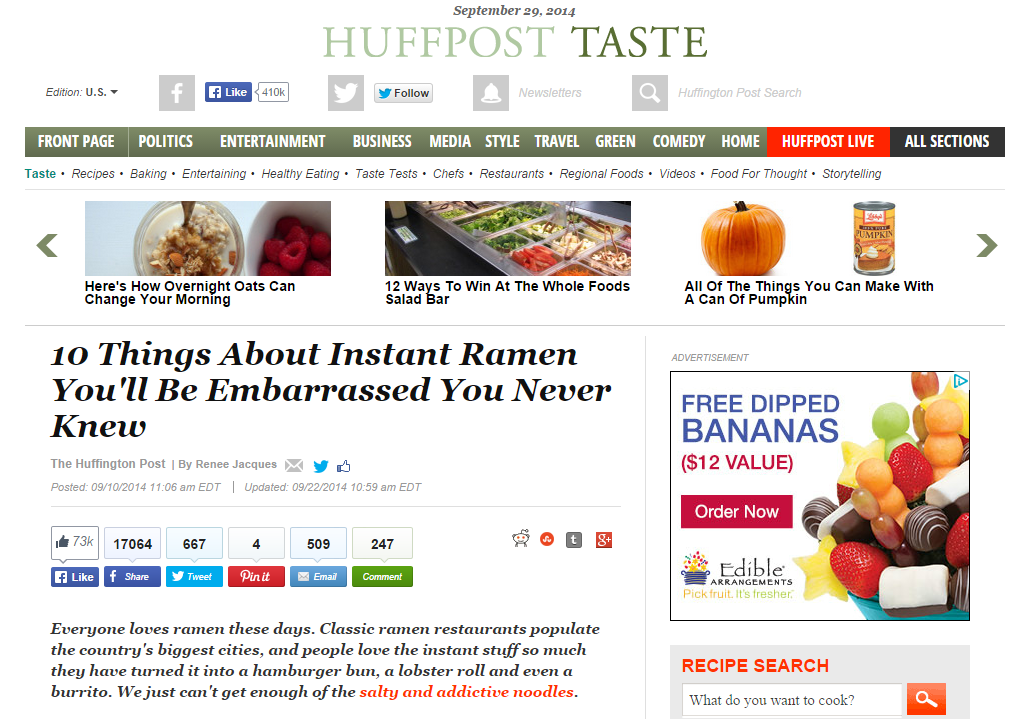 A new iPhone case called Relonch features a 1-inch APS-C sensor and an f2 Leica lens for your iPhone. It has a lightning connector that directly connects to your iPhone, turning it into a more advanced point-and-shoot camera. The product is expected for a late 2015 release and is available for preorder for $500–more than your freaking iPhone! Will you be preordering it? (via Engadget)
And finally, a ton of new gear was announced at Photokina this past week! Check out Jared's full recap video from our trip there with insight to most of the new gear. Anything you really like?