That's Right We Have an INTERVIEW with JOEY L: RAWtalk Photography Episode #076
Right Click Here and hit save as to download this weeks RAWtalk Episode.
Joey L has accomplished more as a photographer than photographers twice his age, strike that three times his age. If that didn't catch your attention than his work will. His style is unique, distinct and sought after by major brands and companies.
I recently sat down with Joey at his Brooklyn studio for an open and straight forward discussion that takes us back to where he started and how he got to where he is today. If you have been looking for that kick in the ass this interview might just do it.
But before we get to the interview we have our regular scheduled business to attend to.
I had some house cleaning to tend to from a couple of questions I answered in RAWtalk Episode #075. It turns out that yelling at a reader for buying an 18-200 TAMRON may have needed a little more context.
We catch up on last weeks photo news with Stephen where we discussed a photographer crowd sourcing a d4s, an interview with Max Jackson and some other interesting topics.
I want to thank RODE microphone for their support and don't forget to check out their HUGE contest going on right here.
For more information on Joey L please check out his website https://www.learnfromjoeyl.com/ to check out Joey L on Facebook Click Here.
Here's all of Stephen's Photo News:
This week's news kicks off with sample footage of the Nikon D4S's video capability via a new trailer for an upcoming documentary called 'Dedicated' which was shot entirely on the D4S. The doc was shot by Corey Rich and follows photographers Dave Black, Robert Beck and George Karbus as they use the new flagship DSLR. They also filmed a behind-the-scenes video for it which will drop online soon. The documentary is expected to arrive later this month along with the making-of footage, assuming to coincide with the official release of the D4S. Nikon also released a product tour video of the D4S showcasing some of the internal features of the new camera. Check it all out below along with Jared's unboxing (you can view his sample images here): (via IR)
Speaking of the Nikon D4S, a man named Stephen Yanni started a GoFundMe campaign, attempting to raise money for the new camera. Jared ended up interviewing the gentleman to get his side of the story which you can check out below. After watching, what are your thoughts on this?
And here's your WTF news of the week: The Supreme Judicial Court in Boston originally deemed "up-skirt" photographs taken in public completely legal. The case that brought this ruling about involves a Boston man who was taking photos up womens' skirts on public transit back in 2010. The man was caught by undercover officers responding to complaints about him, and charged under Massachusetts' Peeping Tom laws. However, his appeal was actually successful when the Supreme Judicial Court decided that the women he was photographing were not "nude or partially nude."
"A female passenger on a MBTA trolley who is wearing a skirt, dress, or the like covering these parts of her body is not a person who is 'partially nude,'" writes Justice Margot Botsford, "no matter what is or is not underneath the skirt by way of underwear or other clothing."
Now fast forward a day after the initial ruling, and the Massachusetts legislature has responded by passing a ban on the "up-skirt" photos. The ban will make photographing or shooting video under a person's clothes a misdemeanor. Thank God.
"I am proud of the Senate for taking action today to restore a women's (sic) right to privacy," said Senate President Therese Murray in a statement. "We are sending a message that to take a photo or video of a woman under her clothing is morally reprehensible and, in Massachusetts, we will put you in jail for doing it."
Good call guys. Glad you have some common sense… (via CNN)
There's a new timelapse video exposing both the moon and Saturn in one single shot with Magic Lantern's RAW video function. Now, normally this would be nearly impossible with compressed video since the moon is much brighter than Saturn. Photographer Colin Legg shot the scene on a 5D Mark II with Magic Lantern in 3x crop mode, he used a 2000mm telescope. Now the question is, why use Magic Lantern for a timelapse video when you could just take RAW stills, maybe he didn't have an intervalometer? (via PP)
Moving forward, there's a new documentary from National Geographic featuring the story of Steve McCurry shooting the very last roll of Kodachrome film. Watch below as they follow him on assignment as he shoots the final roll in India via the 30-minute doc. What would you shoot? (via FS)
The Orlando Sentinel, a newspaper in Florida, told their photography staff that their current positions are gone, only asking them to re-apply for the new "videocentric" positions the very next day. The good news is that the new positions are only available to internal applicants, so there won't be much competition from the outside world. 13 positions will be affected and there will be only five photo-centric positions left to re-apply for. The rest of the positions will be split between two "mobile photojournalists" positions, two video editing positions, two video coordinator positions and two manager's positions. In the end, they'll all keep their jobs, it's just updated for 2014's viewership… (via NPPA)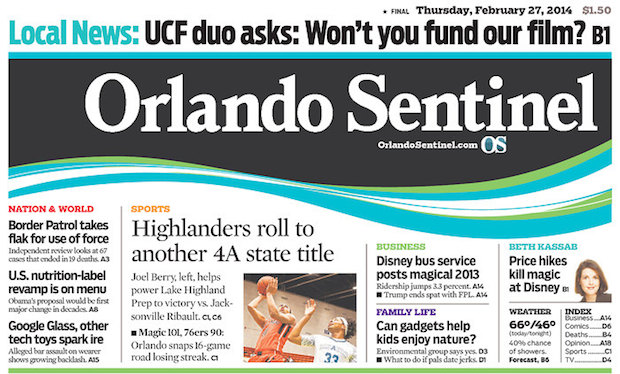 There's a new photo set at over at Vanity Fair by photographer Chuck Close which features celebrities being photographed using Polaroid's 1976 20×24-inch instant camera. Giant, right?! The set is for Vanity Fair's 20th hollywood issue. Some background information on the camera: Photographers had to be specifically granted access to the camera by Polaroid under one condition, that they share the images captured with it. Now four years ago, New York City based 20×24 Studio purchased both the camera and the machines needed to produce the massive instant film, and now allows for it to be rented out on-location in their San Francisco studio. The photographer for this set wanted honest images of the actors, which he feels analog does better over digital. He told the movie stars not to bring any fancy wardrobe or makeup artists but to simply show up with a single outfit. Check these out along with a behind-the-scenes video about the whole shoot below and view the photos here.
Yet another photo set that's really interesting features photographs mixed with watercolor called the 365 project. Photographer Aliza Razell created the images separately which she then combines in Photoshop. She adds nothing special either, no shadows or anything to make the paint look like it's actually in the image which makes it even more powerful. One of my favorite pieces this week. Here's what she told PetaPixel regarding on how the process goes down and view the images here:
"I create the photo and the painting separately and then combine them in Photoshop. On a technical level, I like to think of this as a sort of Brechtian device — in a medium of Photoshopping the impossible to look seamlessly real, I think it's refreshing to have pieces that not only admit to not being real, but celebrate their two-dimensionality.

I do not add shadows or reflections or anything else to make the paint look "really there," relying instead on the power of illusion."
100-year-old negatives were found in prestine condition in Oklahoma City's century chest that was dug up nearly a year ago. A Kodak vest pocket camera along with eight negatives were found buried inside the chest, which was put under ground on April 18, 1913. Included in the images are parts of Oklahoma City that have since been either completely torn down or built over. There's footage of the opening of the chest here along with the whole photo set and pictures of the camera itself. Does your city have one of these? (via NewsOK)
A photographer named Dave Etchells, who is also the editor-in-chief over at Imaging Resource, lost nearly $7,000 worth of photography equipment on a Japanese bullet train only to have it returned to him the next day. The train officials went looking for it, found it, and then forwarded it to a more convenient location for him to pick it up at. How nice is that?! Here's the list of gear he initially lost: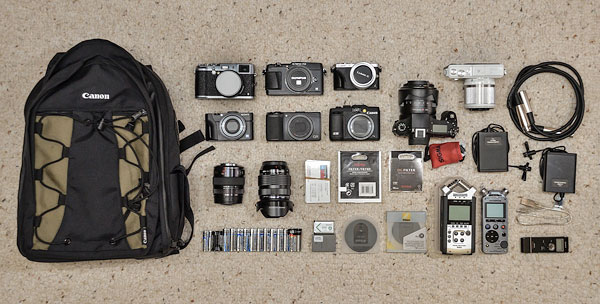 Fujifilm X100S
Olympus E-P5
Panasonic GM1
Sony RX100 II
Ricoh GR
Canon G16
Sony RX10
Nikon AW1
5 interchangeable lenses
3 audio recorders
Batteries
Filters
Cables
Various accessories
Read up on his entire story behind losing the gear here and pray it never happens to you!
Hasselblad has announced their brand new CMOS sensor camera, the H5D-50C. It's a 50MP CMOS medium format sensor, ISO sensitivity up to 6400, 14-stops of dynamic range, and has a true focus AF system. The new camera will cost the same as the regular H5D-50 which is $27,500, something that most of us cannot afford, myself included.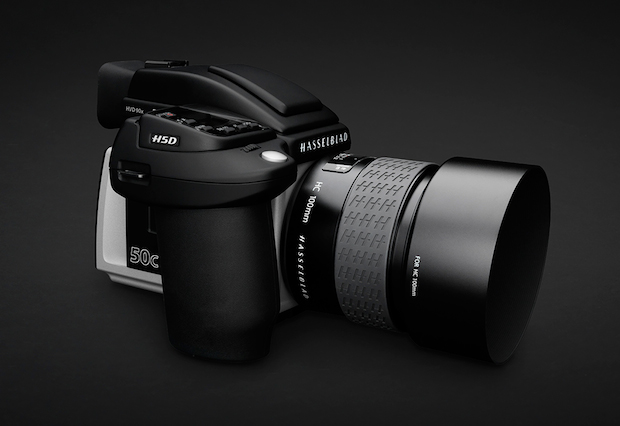 There is a new stunning timelapse film featuring views of Yosemite National Park. Shot by photographers Colin Delehanty and Sheldon Neill, this particular project–called Project Yosemite–had them hiking over 200 miles over the course of 10 months, spending a combined 45 days filming it. They detailed everything from the gear they used to the locations they shot at over on their website which you can view here. This is something I wish I had the time to do… (via FSL)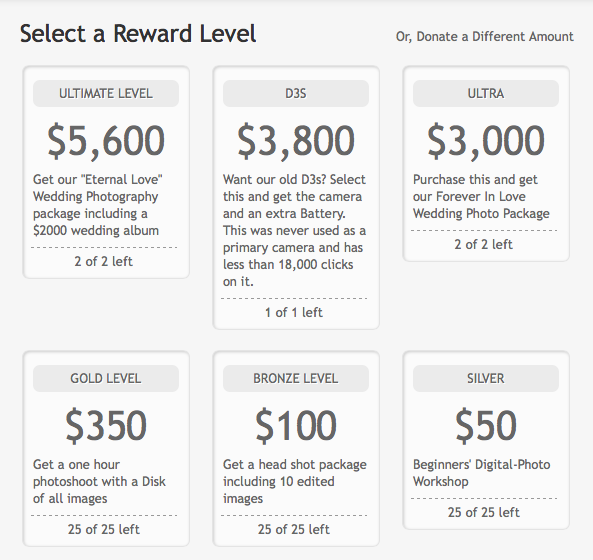 This was shocking to me, Getty Images is now letting anyone embed their images for FREE for non-commercial purposes. Yup, apparently this move was done in hopes of breaking down photo piracy. Click the screenshots below to get informed on it: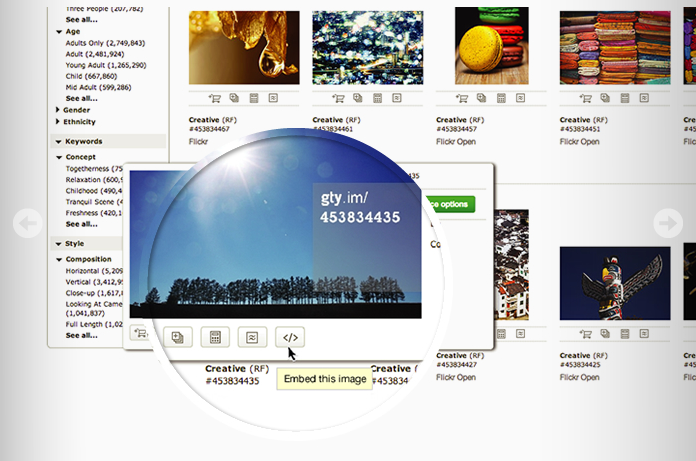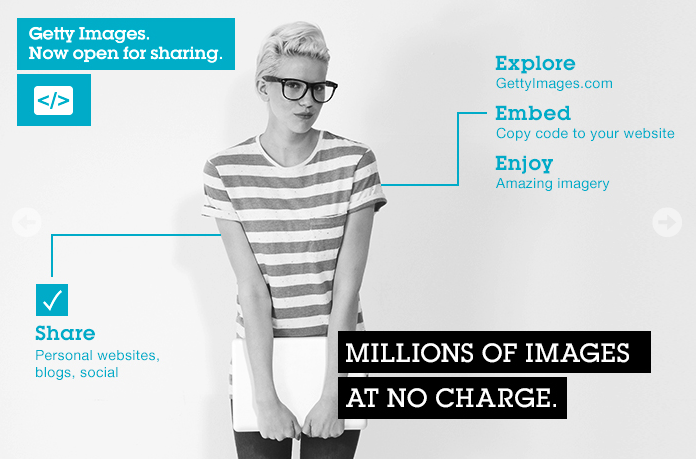 And finally, here's Jared's interview with Max Jackson that we spoke about on the podcast regarding The Color Run debacle.