Western Digital My Passport PRO 4tb Thunderbolt Review
DigiRichie and I both got our hands on the new Western Digital My Passport Pro 4TB Thunderbolt external hard drive. This little guy is a beast like nothing we have seen before. Inside you have 2, 2TB drives that when raided together give you 4TB of storage in a package much smaller than you would expect.
Being that this is a Thunderbolt only hard drive it comes already formatted and ready to go for your Mac. This speed and portability does come at a price, $399.99. But after digging a little deeper you wont find another company producing anything similar or close to the same storage size. I am sure in the next few months they will become more prevalent.
Before I get into the notes from DigiRichie who is currently out on assignment let me tell you how Stephen and I have been using this drive. After that I will post DigiRichies notes.
Stephen and I have been traveling the world shooting videos, photos and recording audio. We always need fast and reliable backup solutions when traveling. Since we use the latest MacBook Pro 15 inch with Thunderbolt this hard drive is the perfect solution. It allows us to not only backup all our files quickly using Thunderbolt but it allows Stephen the ability to edit full HD Video straight off the drive.
We have the drive set up currently to be redundant. That means it's only 2TB of storage but it's saving everything twice, once to each drive inside. I feel better when traveling to use this option over the RAID 4TB option. I will tell you that we didn't rely on just this one hard drive for backup. We also made sure to store all file on the laptop as added security.
Let's take a look at the drive itself, it's a little thick, has a built in fan and is bus powered via the built in Thunderbolt cable. You might think the thickness or size of this drive might be an issue for travel but it's honestly not that much larger than some of the smaller 2TB drives currently on the market. If you don't think the 4TB is for you WD offers this drive in a 2TB option.

We have a few concerns about this drive after using it for a few months. First the built in non replaceable Thunderbolt cord has me a little worried. The cord itself reminds me of the twizzlers pull and peel candy, I really wanted to eat it. But what happens if this cord fails on the job, your drive is DOA. Second there is no way to daisy chain multiple Thunderbolt drives. This is one of the main draws of Thunderbolt, that you can daisy chain multiple units together. Third you don't have an option for USB 3.0. So if you want to share this drive with someone on a PC you wont be able to.
All and all this drive has come in very handy since picking it up a few months ago. It has enabled us to travel the world while securing all our files and allowing us to edit from it from the road. When you look at the price in comparison to what you get you will quickly see that it is a very good option for backup needs on the road.
The changes we would like to see would be to not have the Thunderbolt cable built in and not replaceable. We would like to see daisy chaining and the addition of a USB 3.0 port. If you would like to pick up one of these drives in either 4TB or 2TB you can do so right here on Amazon.
Since DigiRichie is out on the road on some big shoots he sent me over bullet points for me to share with you along with some speed test graphics and location photos.
pros
size/portability
speed of striped drives
bus powered
thunderbolt speeds
hard drive space is a bonus
built in fan to keep drives cool on long sessions
cons
cable built in, gets nipped what happens to power/drives, no back up way to mount drive
kills lappy battery if used while shooting on location and backing up often
too slow for capture drive
no external power supply
Speed
after drive spins up average 4K file write 217-268, 256k write 145-158
after drive spins up average 4k file read 24-28, 256k read 155-180
All speeds are mb/s
25gb capture session file transfer from finder under 4 minute transfer
4gb transfer of low jpegs (1mb) aprox 25 seconds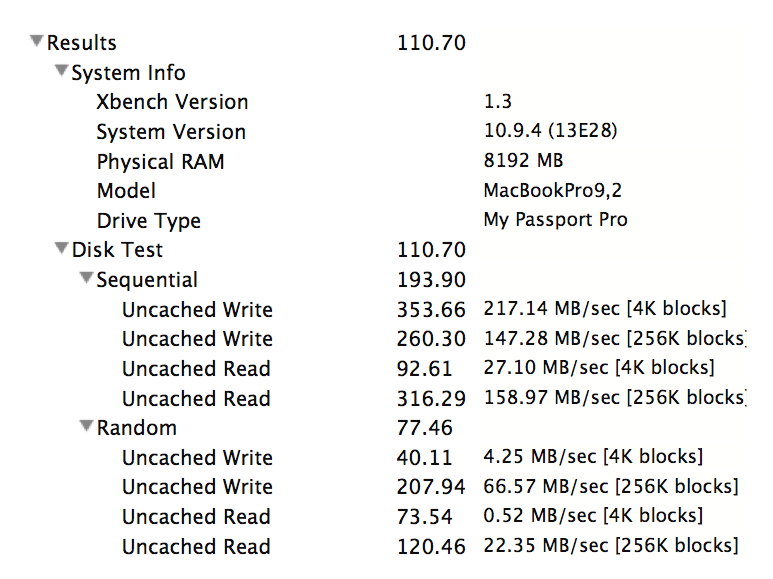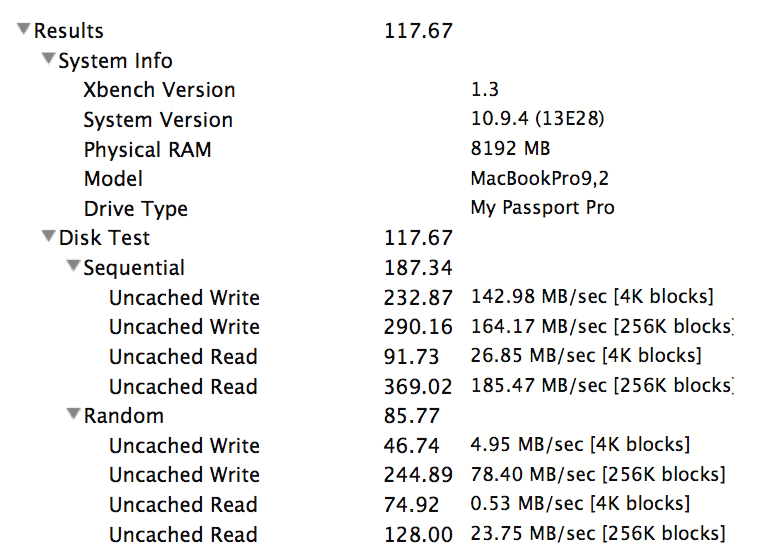 Drive notes
Model tested 4TB
I tested mine striped as i prefer speed over redundancy. If one drive goes, a secondary back up is put into place, never travel with just one back up.
Having no other way to use drive outside of the built in thunderbolt is worry some, only macs use thunderbolt currently and if you need to get this to a client who may not use mac, its useless
No daisy chain ability
Id like to see the addition of a usb 3 interface in the next version as well as an on/off switch
Versatile drive and great for most location based photographers or anyone who needs to transport large batches of files between machines
Build is sleek and form fitting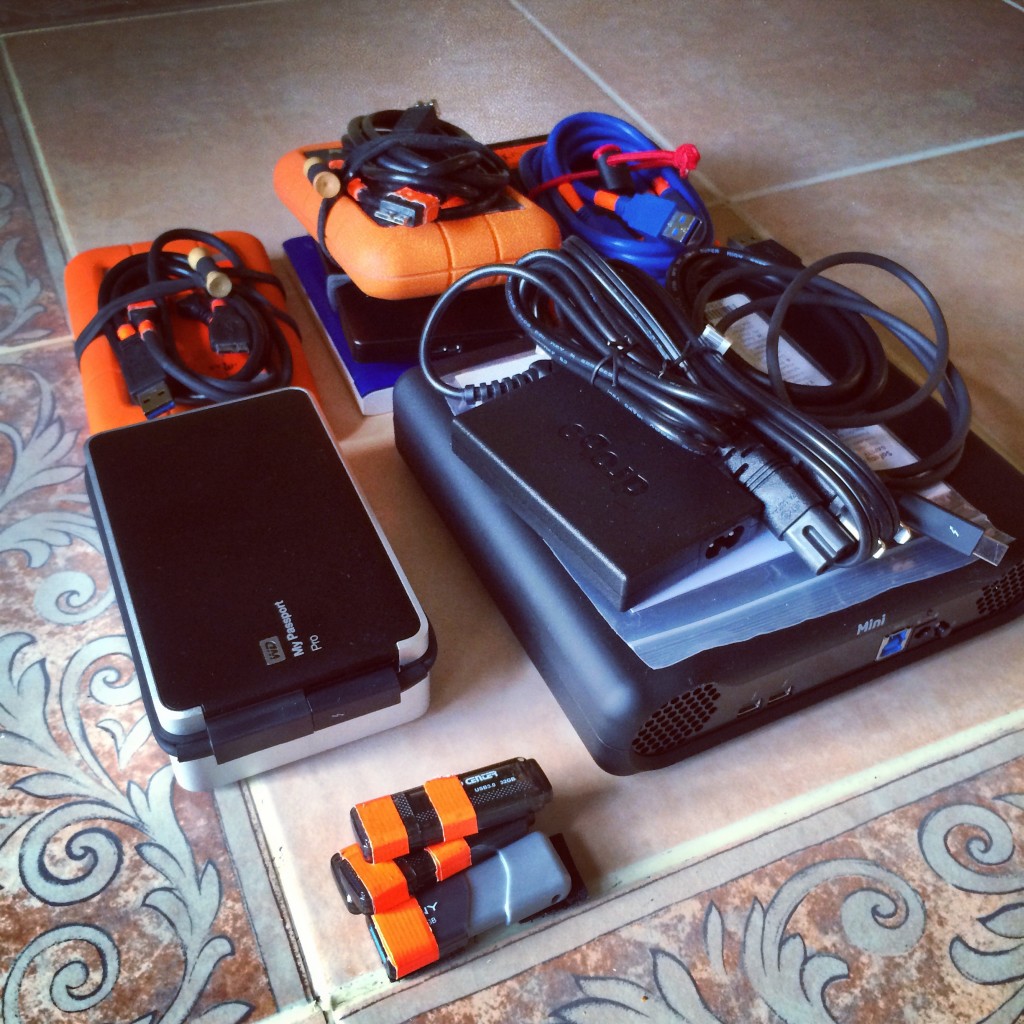 size makes versatile for hotel/location break back up
speed on striped good for smaller jobs
mirror redundancy great option for those who want to make sure everything's double accounted for in one place
trouble mounting a few times, took longer than expected
software is clunky, used disk utility to manage it manually
need to download firmware separately on Mac when plugging into different devices occasionally
built in fan
skeptical about using on end of daisy chain due to power draw, powered hub worked well with it
speed tests average once drives spinning but not near SSD comparable
moves smaller files faster than large so great for backing up on location in between shots
reads larger files faster than small – great for reviewing a session on another machine
great solution for on location back up in a small package